This guide explains how to sync your calendar with your iPhone using CalDAV.
Don't have an email address yet? With our email hosting solution, you can mail professionally with your domain to all your contacts.
---
Step 1 - Go to Settings
Go to Settings on your iPhone or iPad.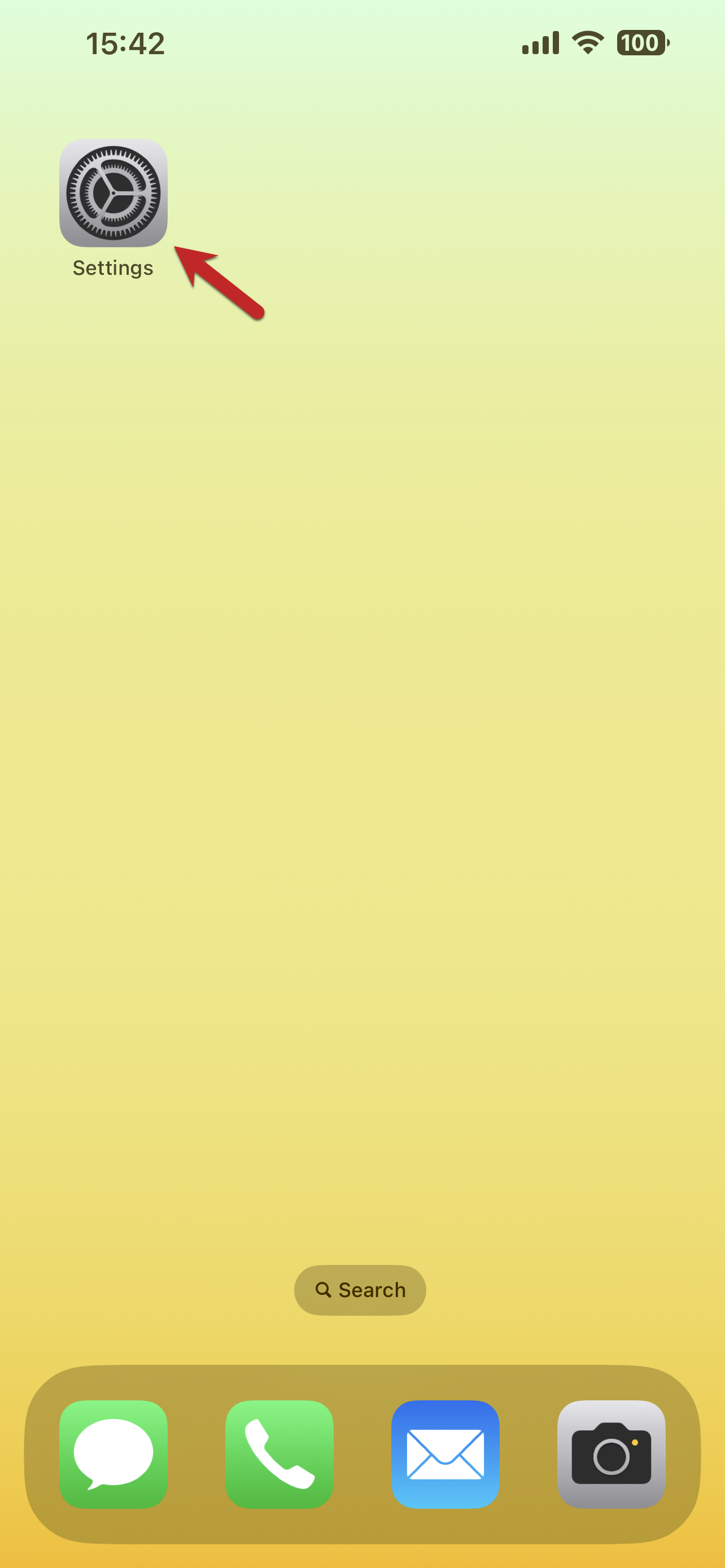 ---
Step 2 - Tap Calendar
Tap Calendar.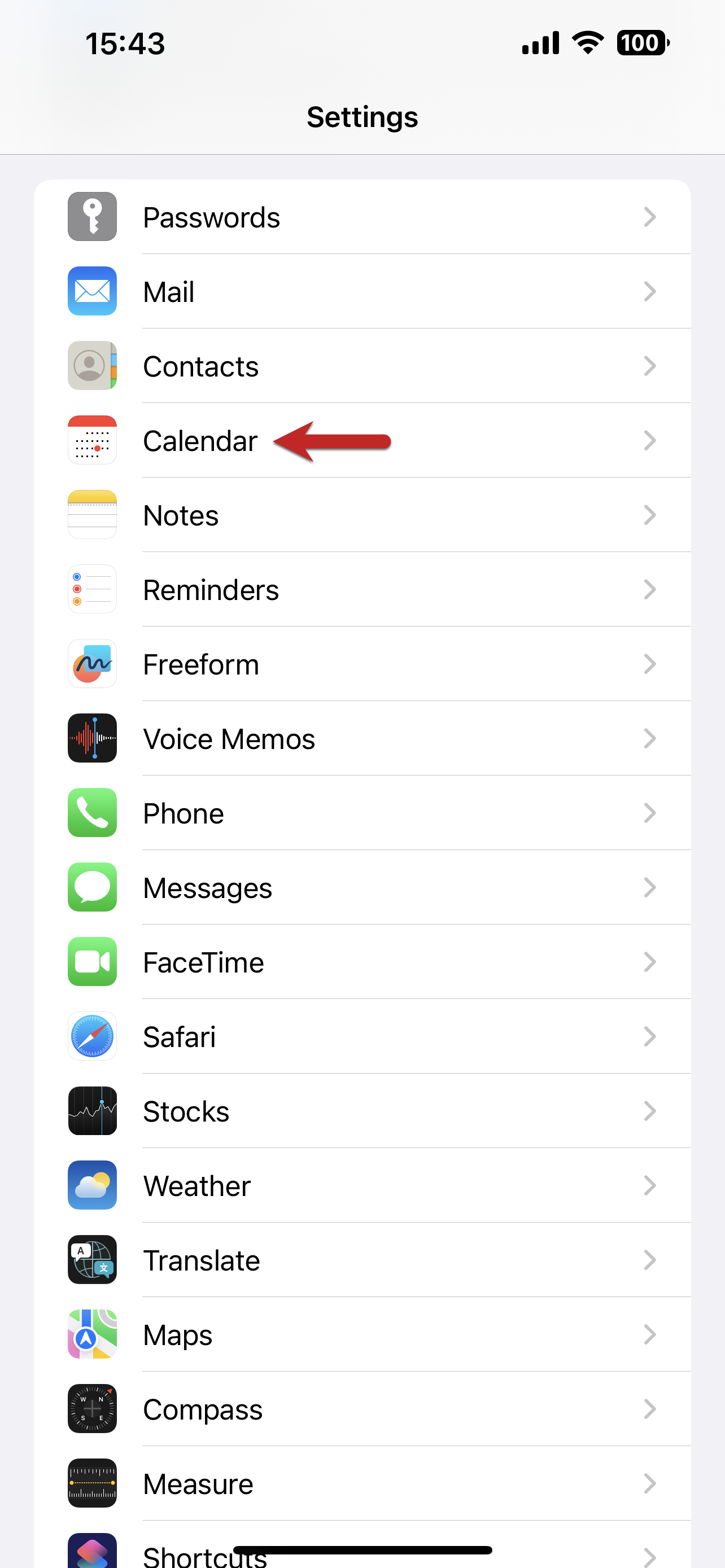 ---
Step 3 - Tap Accounts
Tap Accounts.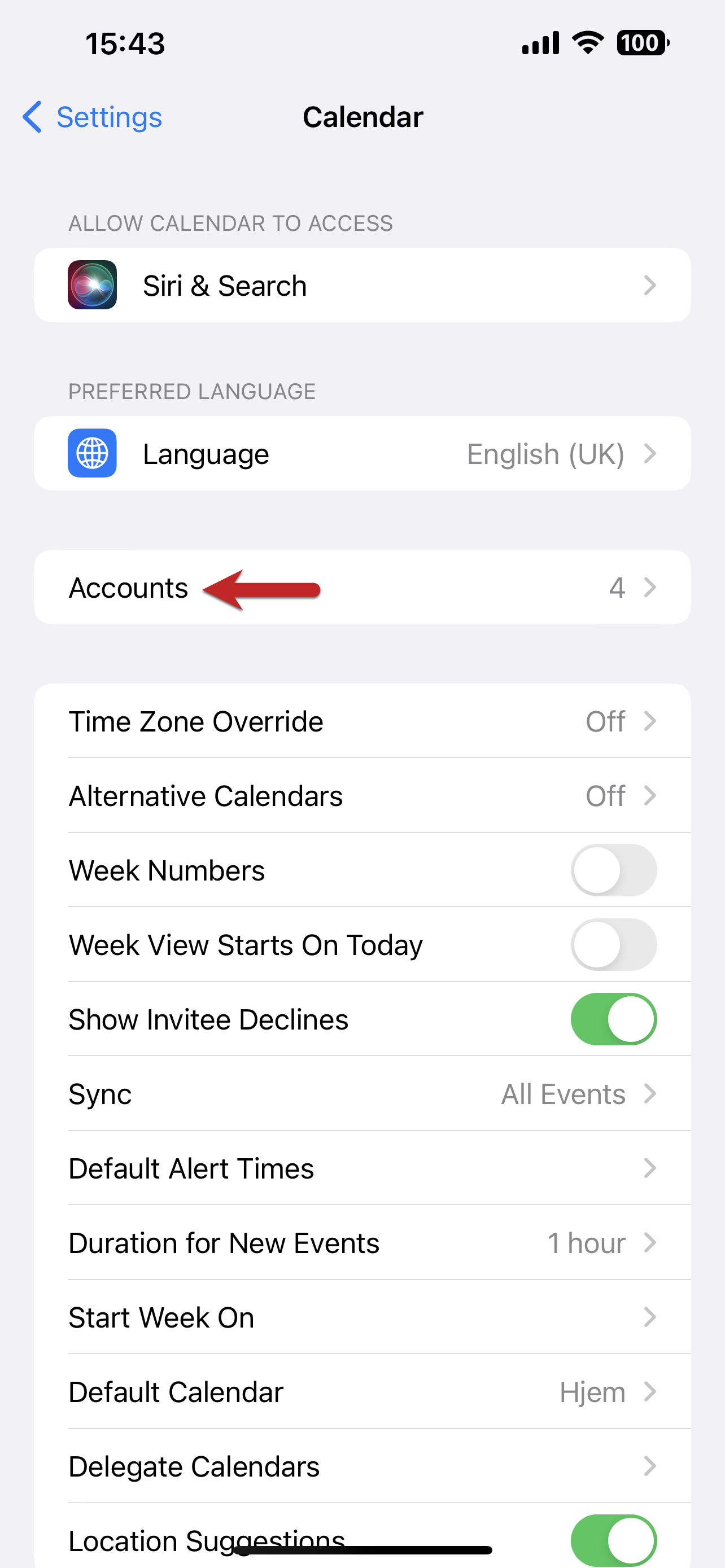 ---
Step 4 - Tap Add account
Tap Add Account.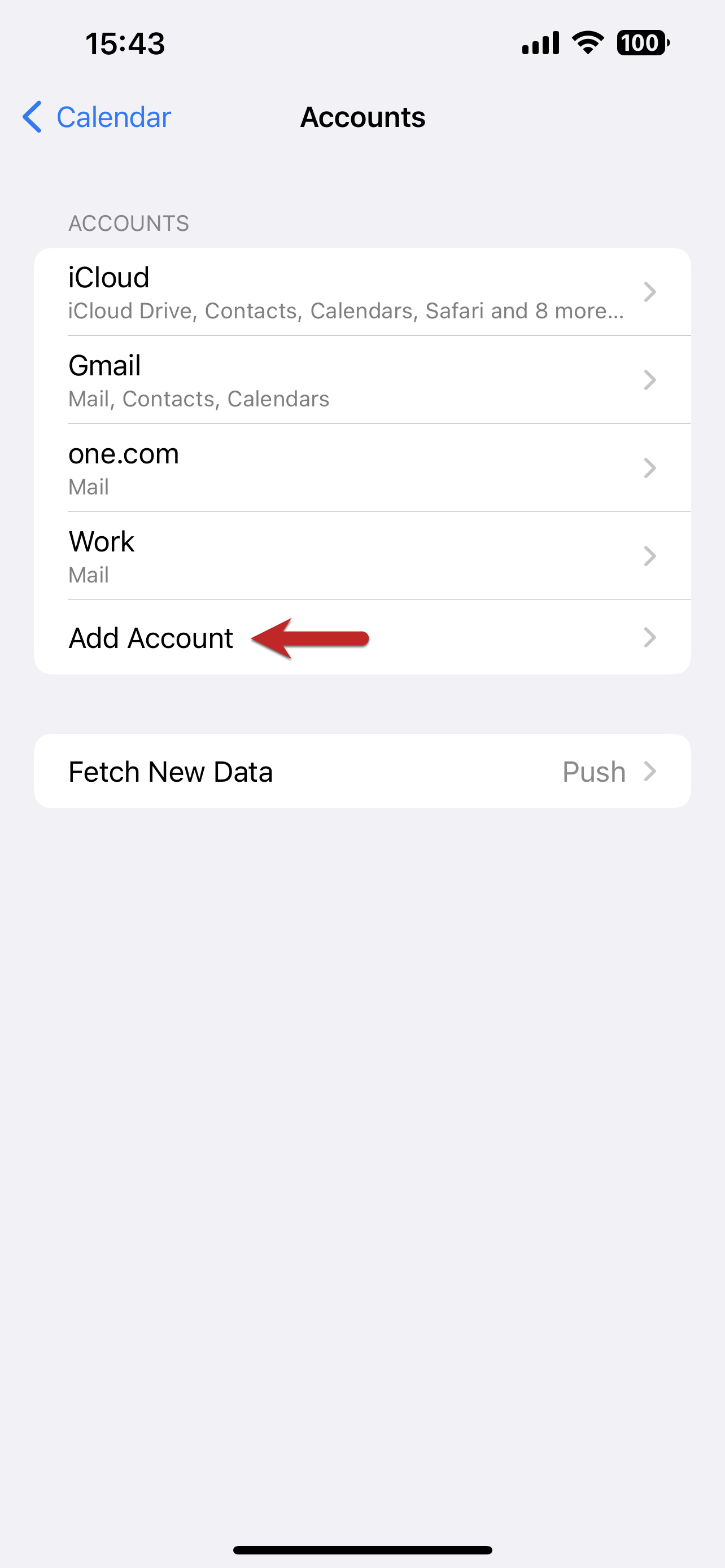 ---
Step 5 - Tap Other
Tap Other.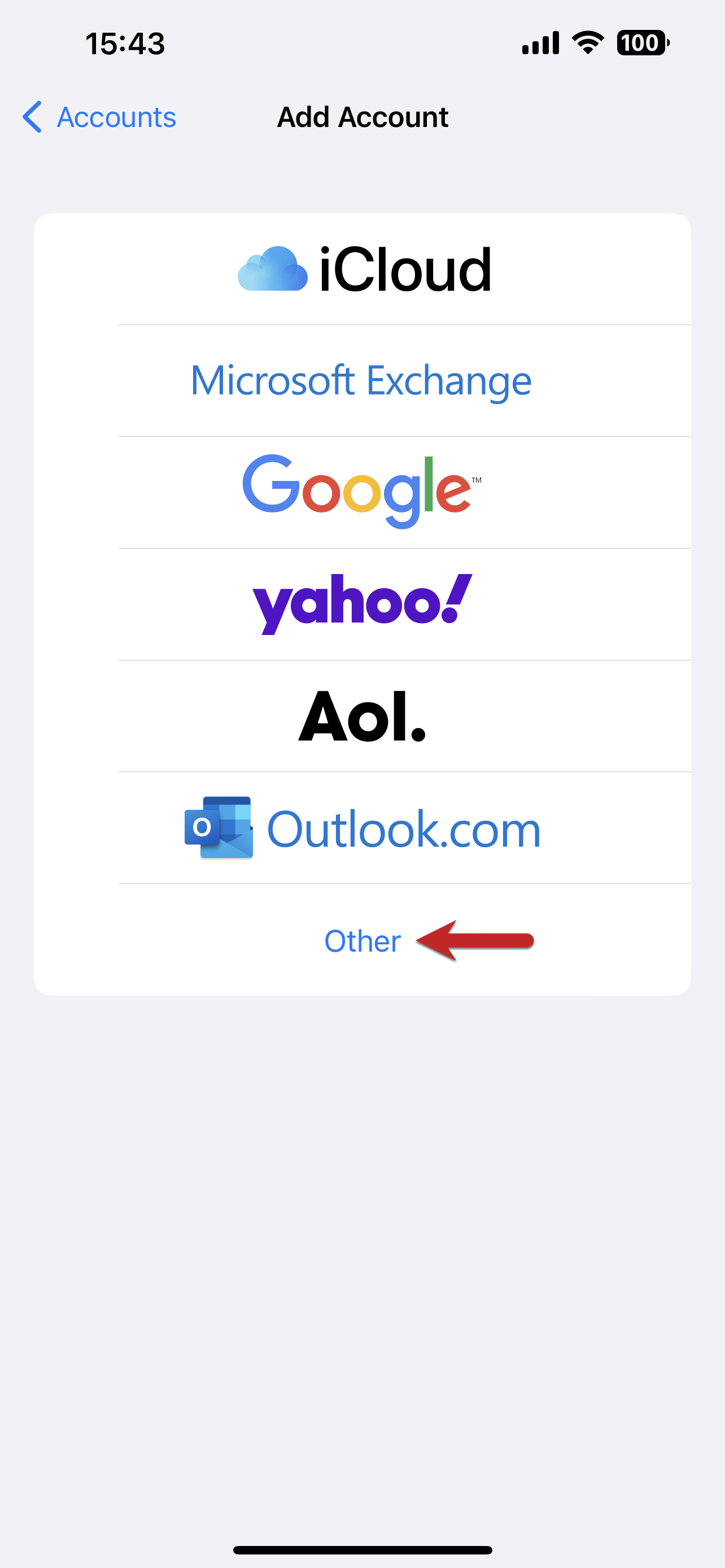 ---
Step 6 - Tap Add CalDAV Account
Under Calendars, tap Add CalDAV Account.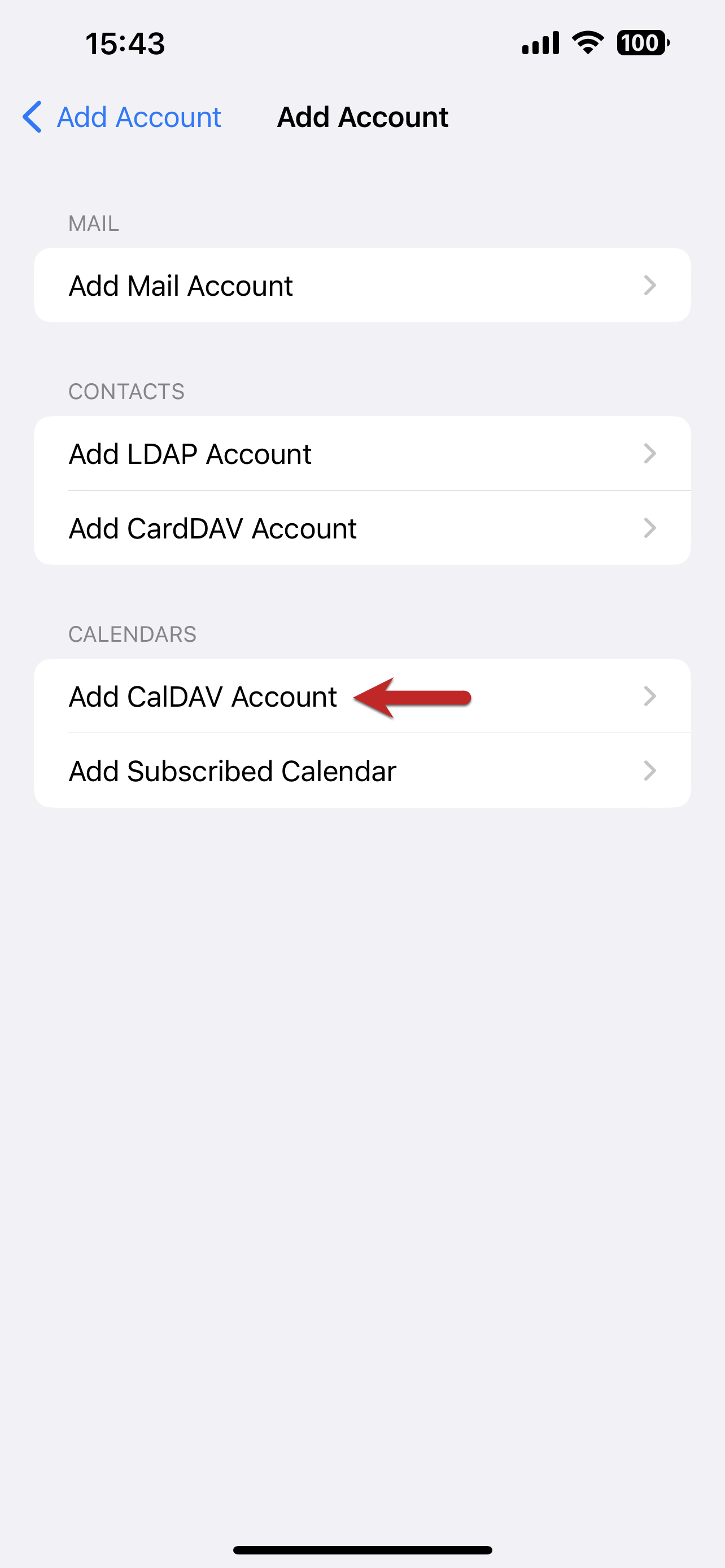 ---
Step 7 - Enter server settings
Enter the following details for your account and tap Next:

Server: caldav.one.com
Username: The email address that the calendar is associated with.
Password: The password you use to log into Webmail.
Description: Give it a name so it is easy to recognise.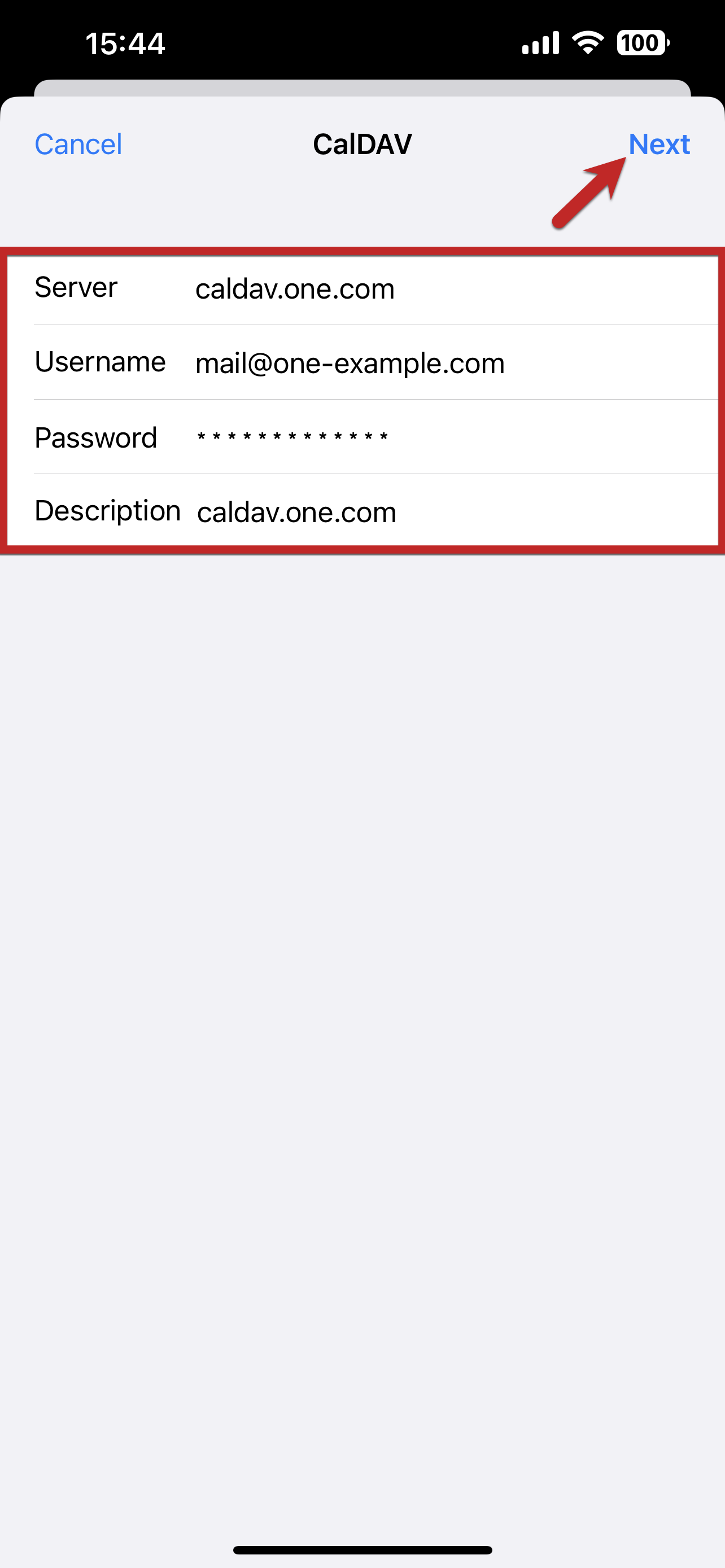 ---
Step 8 - Tap Save
Tap Save in the top right corner.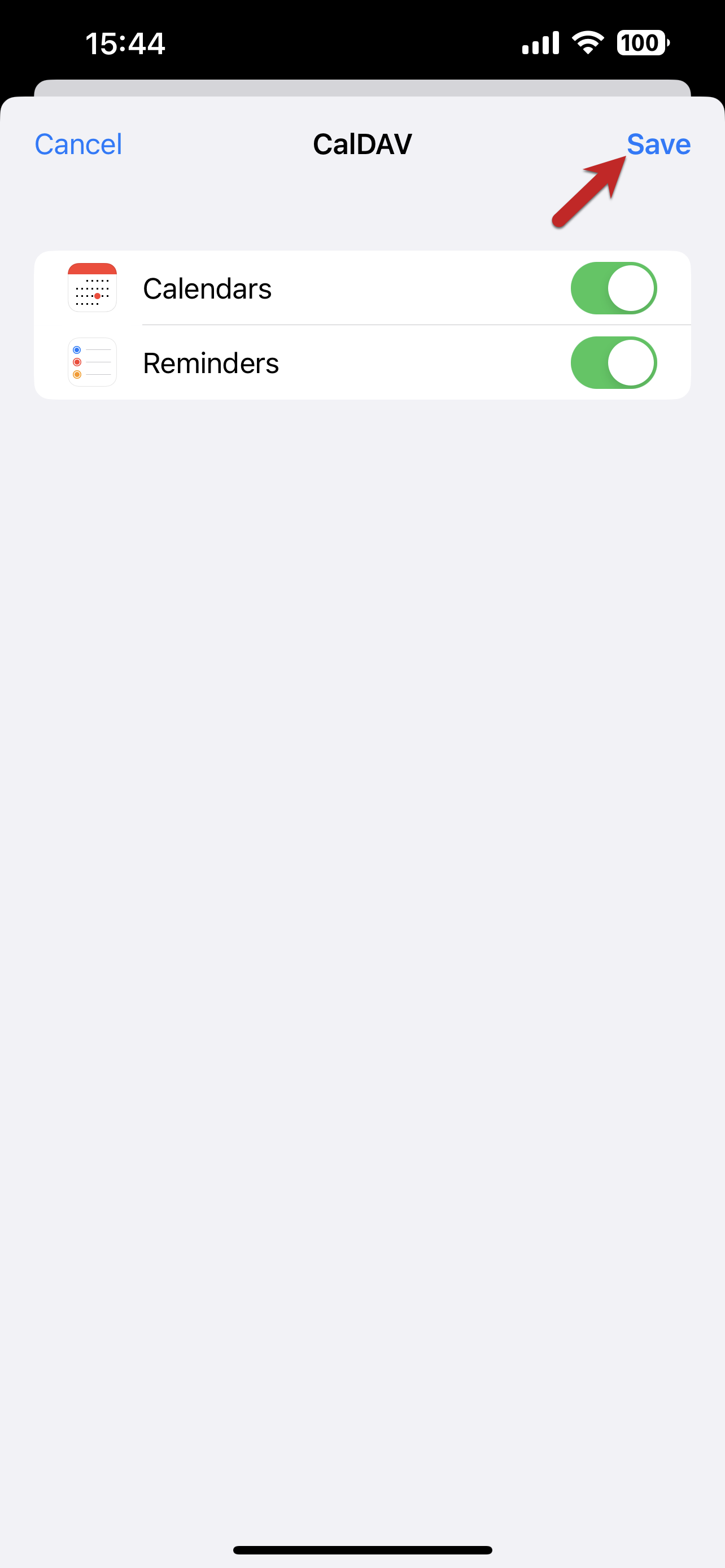 ---
Step 9 - Done
That's all! Your CalDAV account will now start syncing with your iPhone or iPad.
---
Related articles: