In this guide, we show how to add the Sitelock Trust Seal to a website made with Website Builder. The seal is a badge that tells your visitors that your site is secure.
If SiteLock detects a security problem on your site, you have 72 hours to solve the issue. If it isn't resolved within that time, the seal will be taken down.
Before you can add the SiteLock Seal to your website, you need to activate a SiteLock subscription. Check the guide below if you haven't done this yet.
---
Step 1 - Open the SiteLock dashboard
Log in to the one.com control panel and click Website security on the Files & Security tile.
Next, click Open dashboard.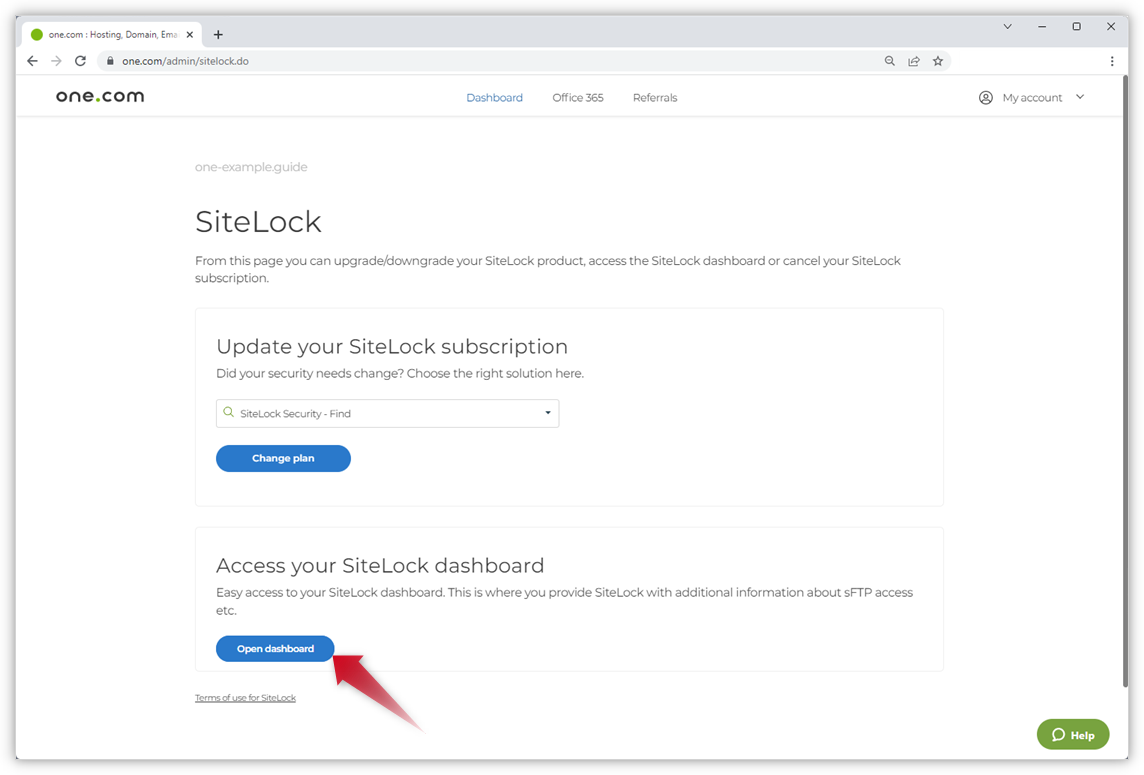 ---
Step 2 - Click the Trust Seal icon
Click the Trust Seal icon at the top of the screen in the SiteLock dashboard. If you have more domains under one SiteLock login, you first need to select the domain.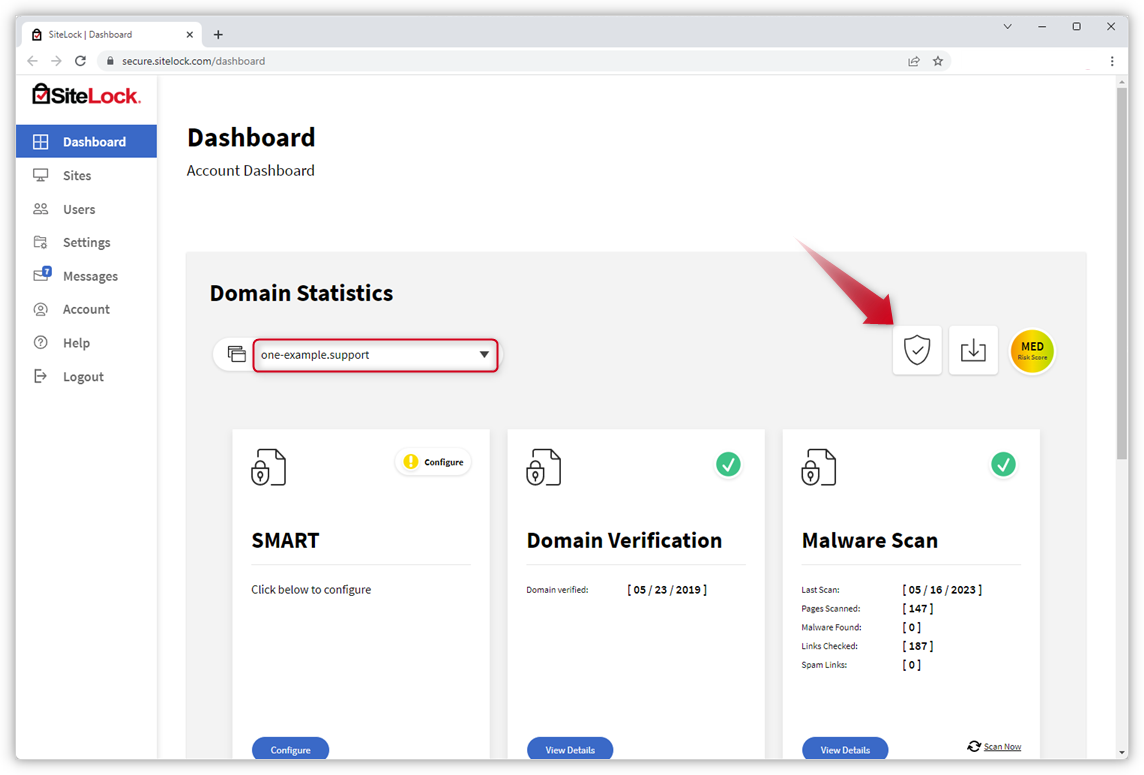 ---
Step 3 - Select your language
Choose your language from the drop-down menu and click Next.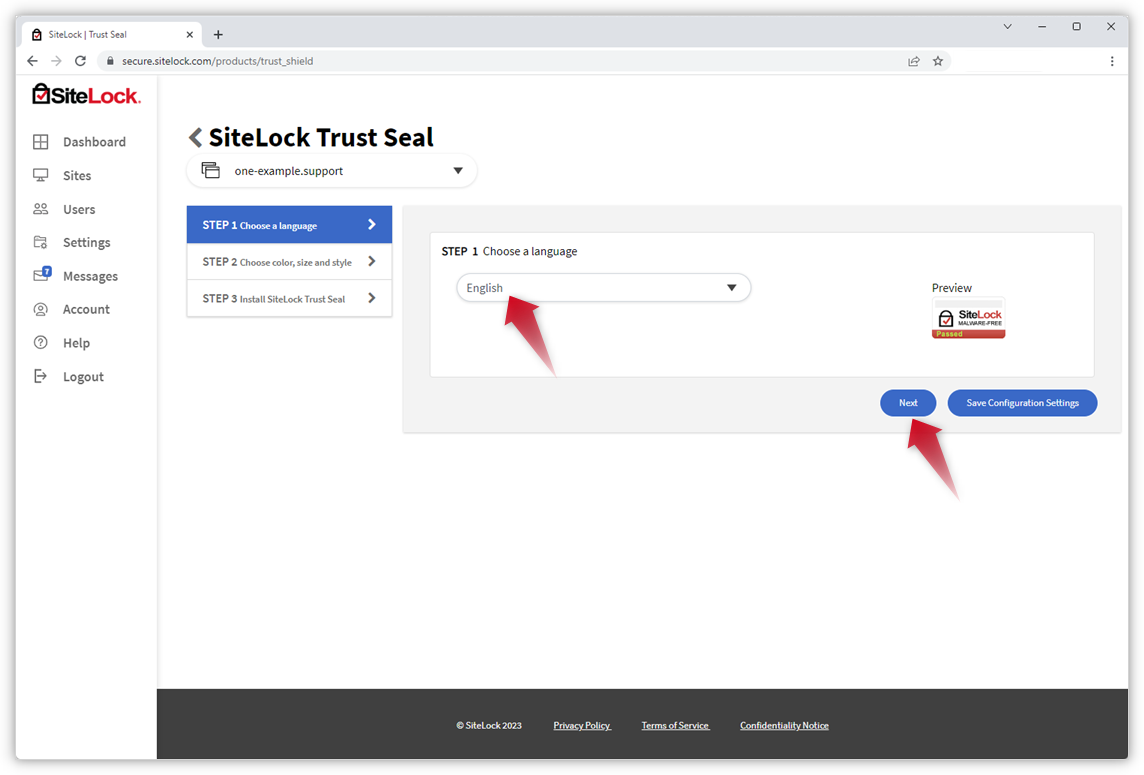 ---
Step 4 - Choose colour, size and style
Here you can specify how the seal will look on your website. You need to choose a color, the size and the displayed text. Under preview, you can see how the seal will look on your site.
When you are satisfied, click Next to continue.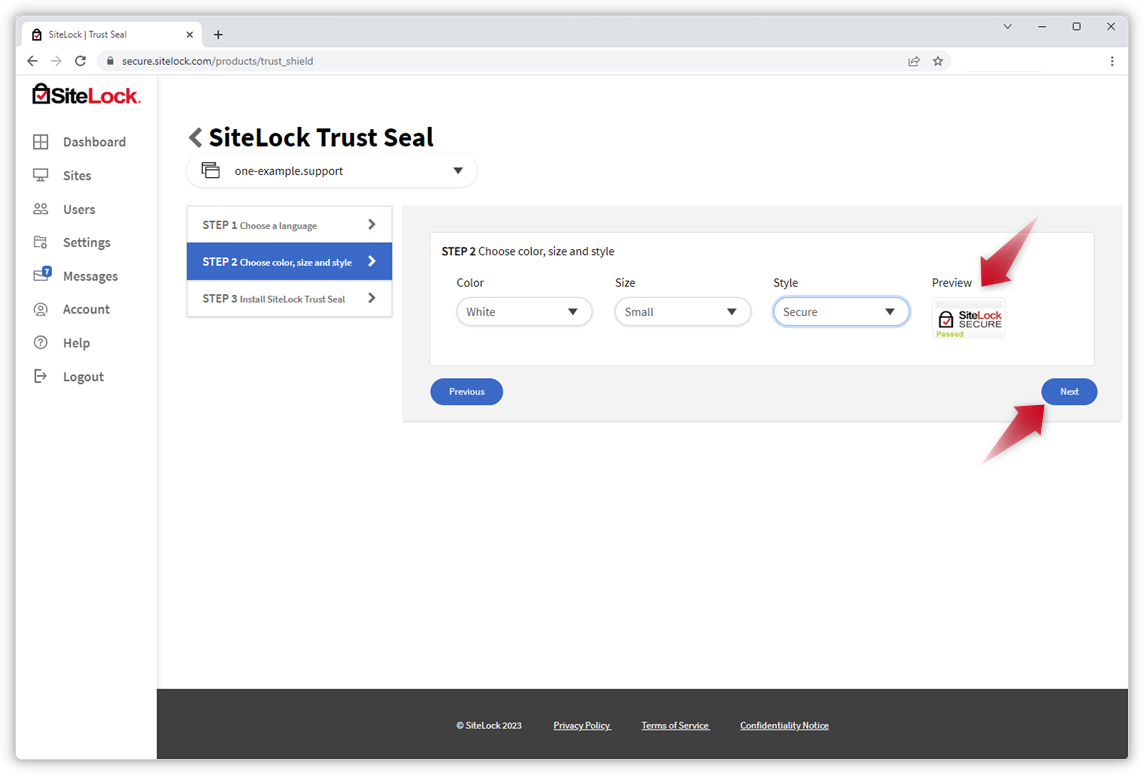 ---
Step 5 - Copy the generated code
Copy the generated code to a text file. You need to insert this in your website.
Click Save Configuration Settings.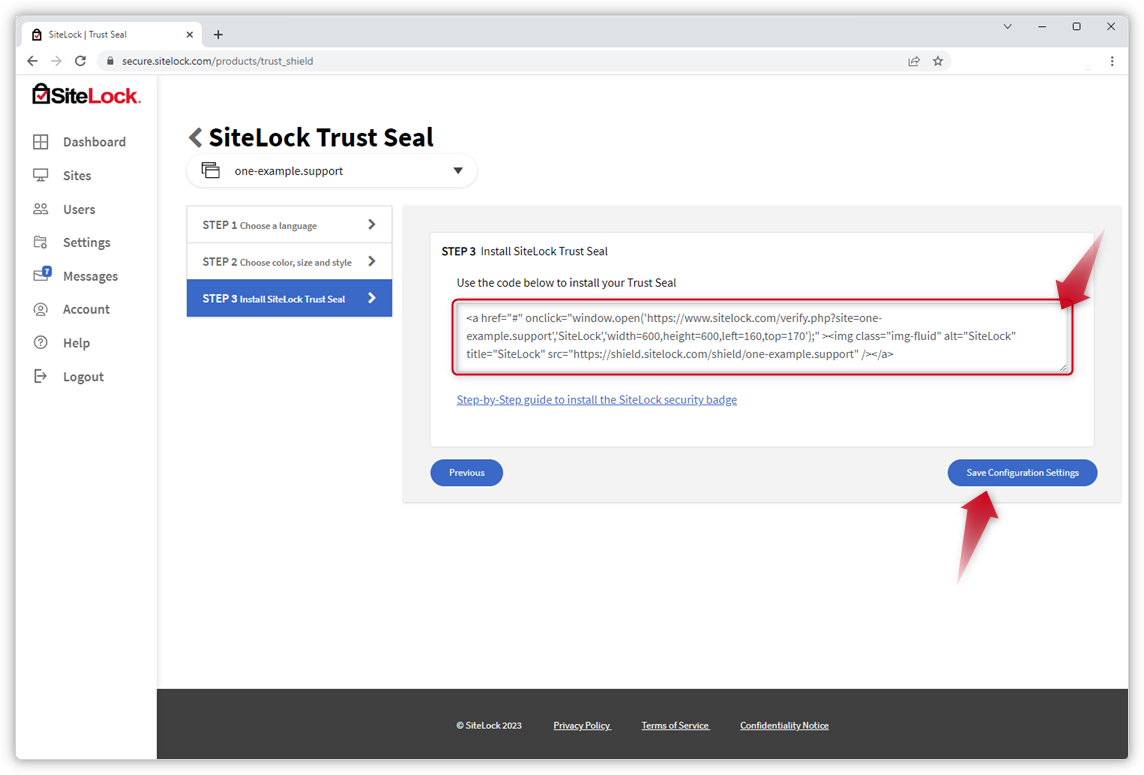 ---
Step 6 - Open Website Builder
Click Website Builder in the one.com control panel.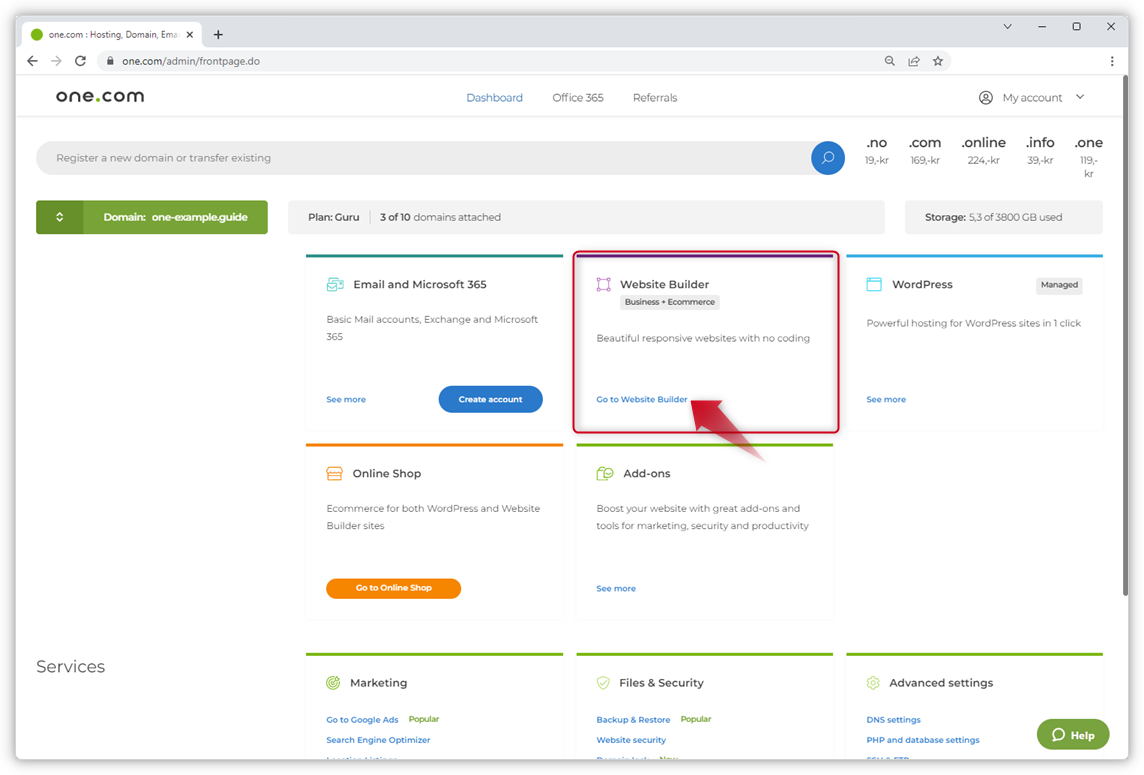 ---
Step 7 - Use the code component to insert the code
Open the page where you want to display the seal.
Click More in the menu on the left of your screen and select the code component.
A pop-up window will appear. Paste in the generated code and click Save.
Drag the component to where you want to show the Trust Seal. Add it to the header or footer if you want to show it on all pages.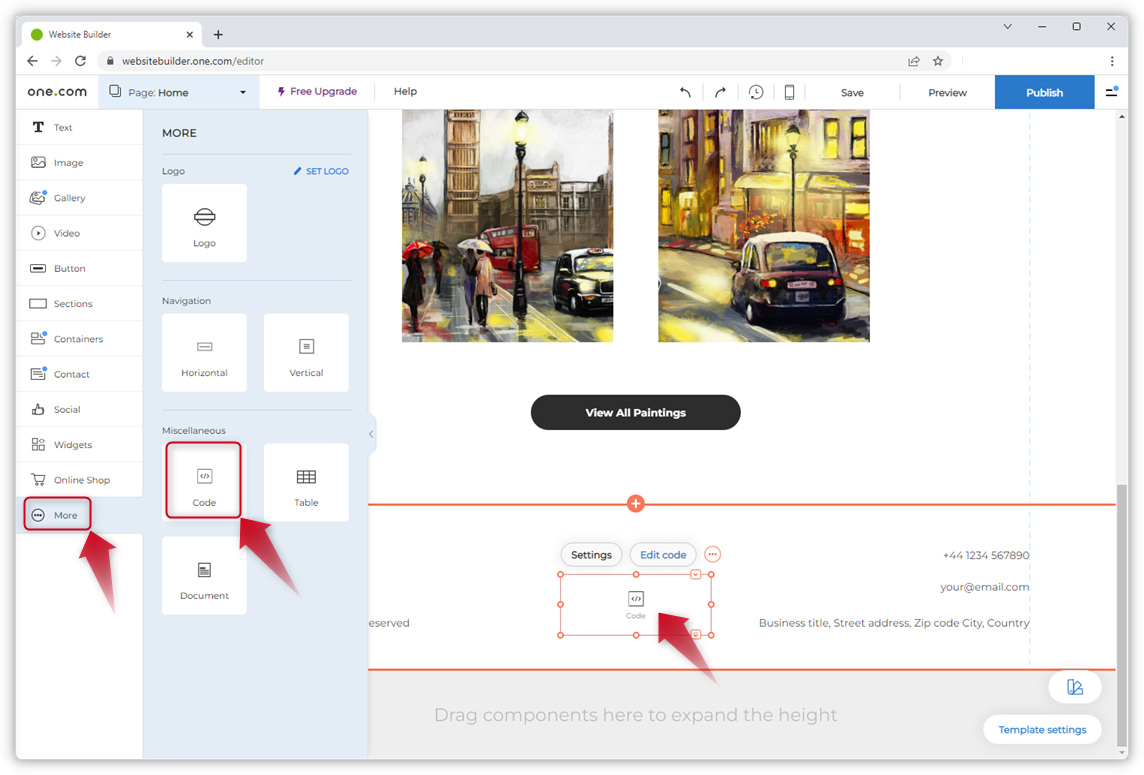 ---
Step 8 - Publish changes
Click Save and Publish to put your changes online. The seal is now visible on your site for all your visitors.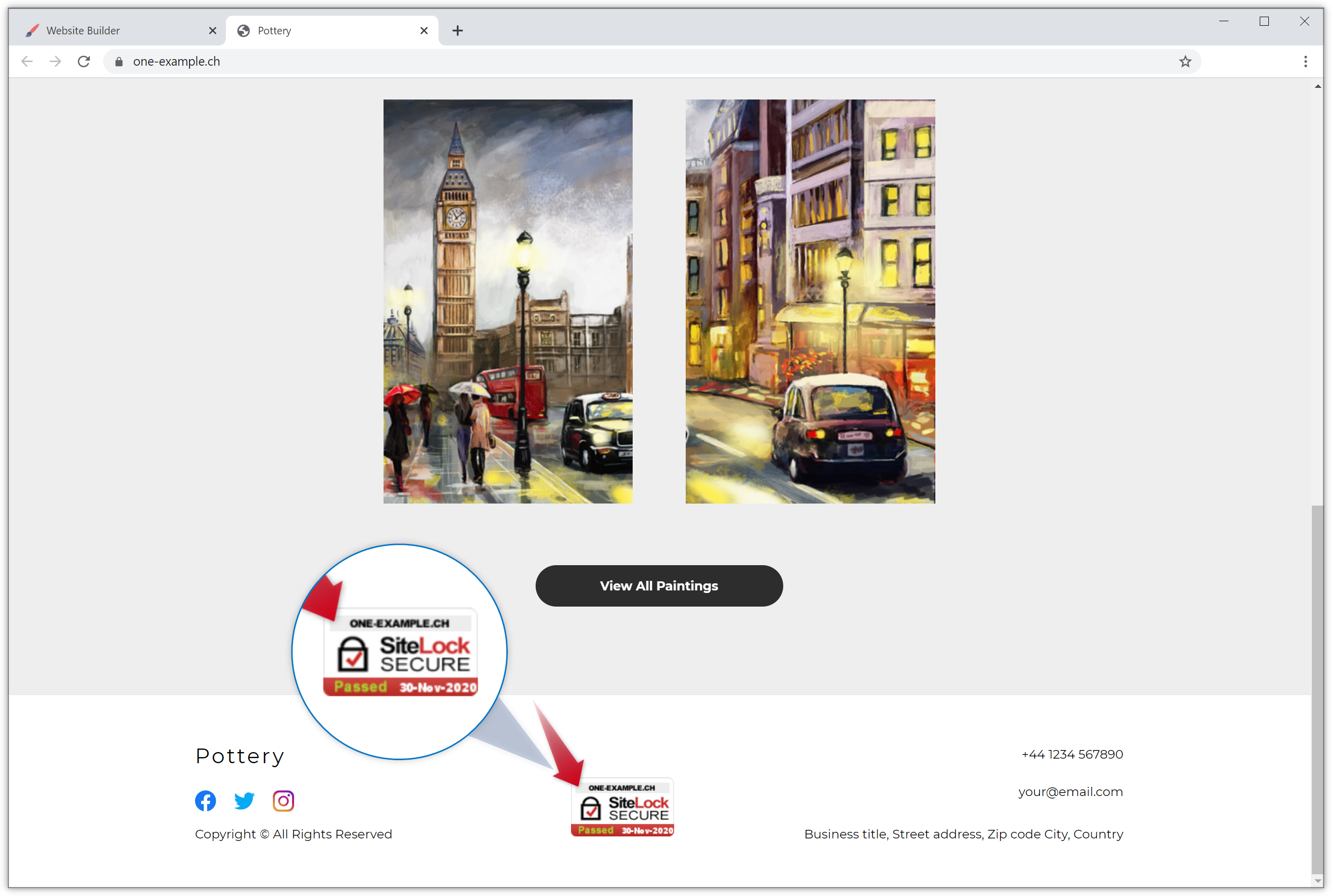 ---
Related articles: