Website Builder Premium includes Backup & Restore for free. With Backup & Restore you can make backups of your web space, database, email and Website Builder projects.
With the built-in backup function in Website Builder, you can restore your project to a previously saved version. Every time you save your website in Website Builder, a backup is made. You can keep up to 500 saved versions of your website.
Safely try out different layouts and designs. If you don't like the result, you can revert to a previous version with just a few clicks.
Note: Images and videos that you upload yourself, are not part of the backup in Website Builder. These images and videos are by default shopd on your web space, in a folder called 'onewebmedia'. We recommend that you make a separate backup of the content on your web space regularly.
---
How do I restore a backup in Website Builder?
Log in to the control panel and open Website Builder.
Click Backups in the top right corner.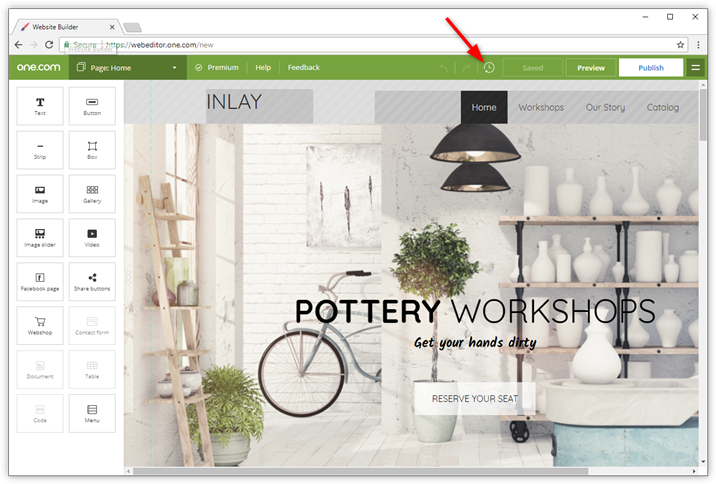 On the left of your screen you now see a menu with all your saved backups. The backups are sorted by date and time. If a backup is of a version that has been published, it will say so next to the time.
Click on a date to see the saved versions you have from that day.
Select the time you want to preview the backup from.
When you have found the version you want to restore, click Restore backup at the top of the screen.
Tip: You can hide the menu to the left to see the whole preview of your backup. Use the arrows at the top of your screen to navigate between the different versions.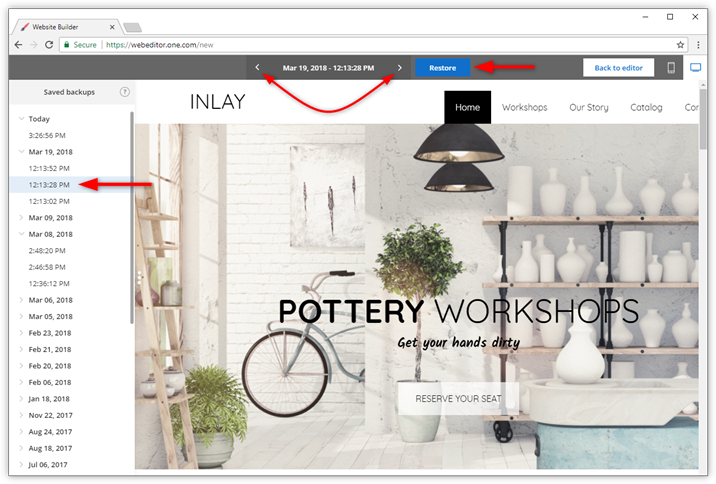 Check the date of the version and click Restore to confirm.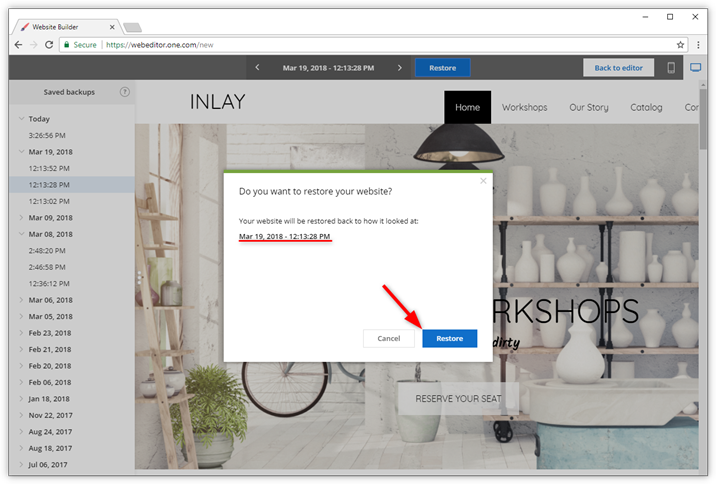 Success! Your project in Website Builder has now been restored to the date and time you selected.
Publish your website to make the restored version visible online.
Note: Everything in Website Builder is now as it was on the time you made the backup, this includes changes you made to your global styles or templates you saved.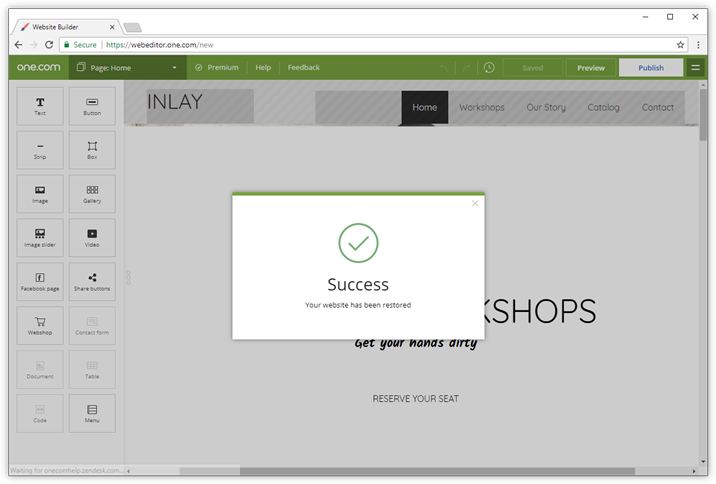 Regret your changes? Simply revert to the version that was saved today.
---
Related articles: