If you have problems on your WordPress site, it can be a good idea to enable debugging to help you figure out what is wrong. When debugging is enabled, errors will become visible on the page where they occur.
Note: Normally debugging is used for development purposes only. So make sure to disable it again after you are done troubleshooting.
Log in to the one.com control panel.
Open File Manager.
Navigate to the directory where you installed WordPress.
Click on the file wp-config.php to open it in the editor.
Scroll down to:
define('WP_DEBUG', false);
Change this to:
define('WP_DEBUG', true);
Click Save at the top of the screen.
Tip: We recommend that you copy the code exactly as shown above; an extra space or wrong character can affect your whole site.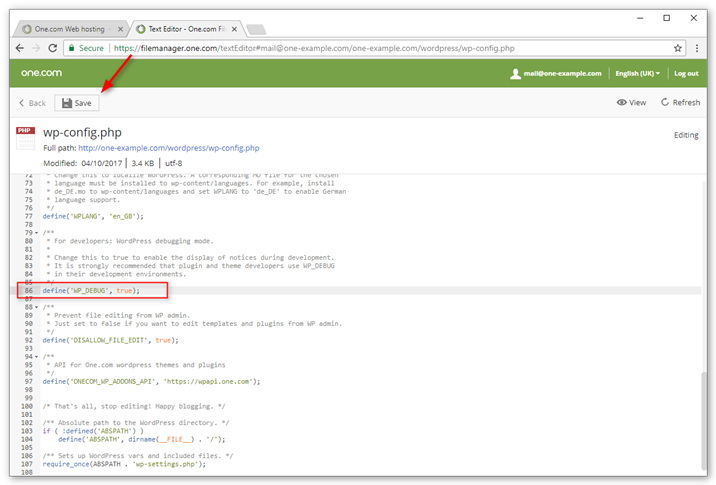 ---
Related articles: