There can be several reasons you cannot log in to Webmail. In this guide, we help you solve this.
Don't have an email address yet? With our email hosting solution, you can mail professionally with your domain to all your contacts.
---
Step 1 - Check our status page
Please check our status page on status.one.com to rule out any system problems. If there are no known issues, continue to the next step.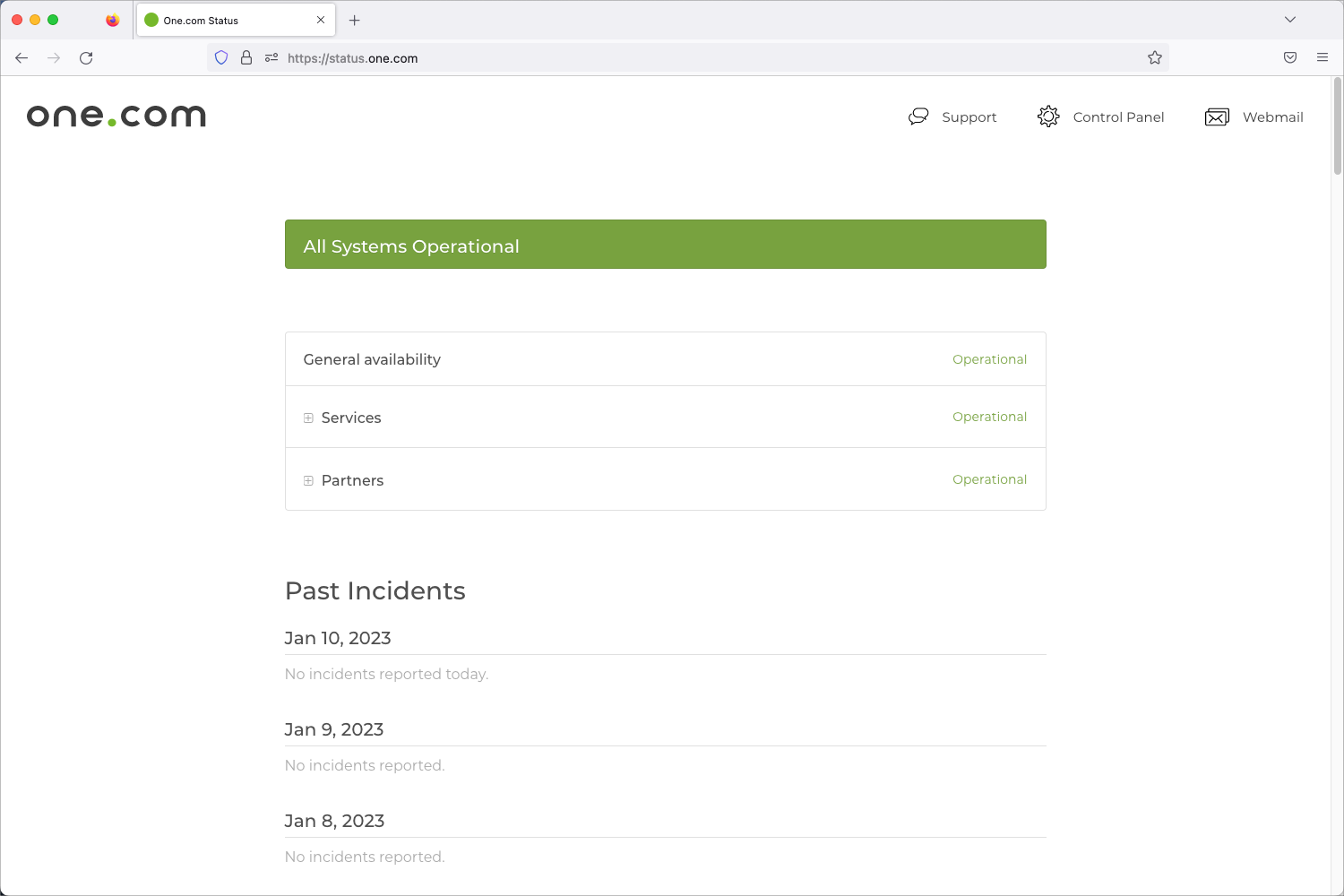 ---
Step 2 - Check your login details and page
You may be trying to log in from a different page on our site or with the wrong details.
Check that you are on the login page for Webmail and not Control Panel.
Make sure you type in the correct email account and password.
Verify that Caps Lock is turned off.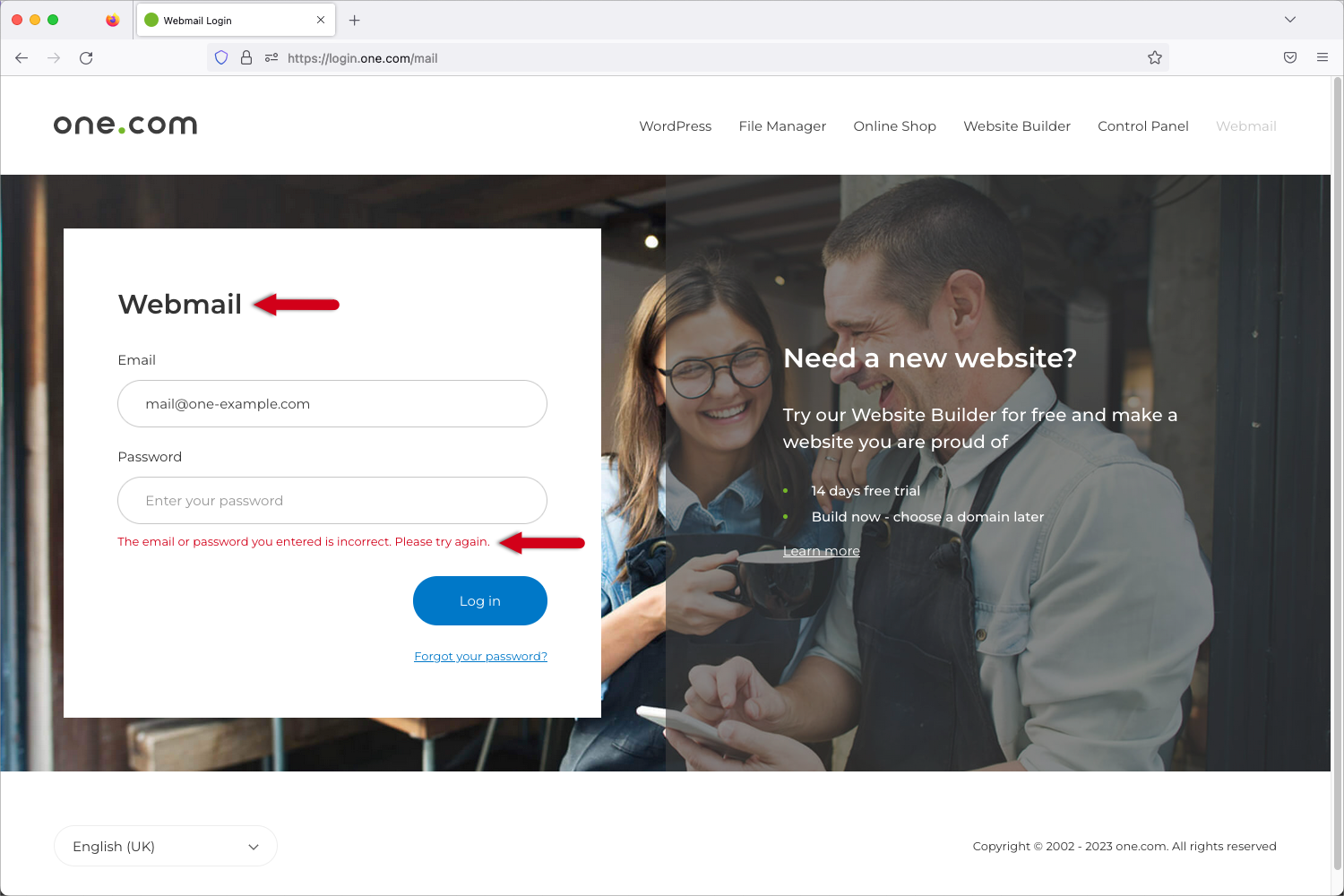 Note: The password for the Webmail is usually different from the one for the Control Panel.
---
Step 3 - Make sure your account is created and active
Before you can log in to Webmail, you need to create the email account in Mail Administration.
Log in to the Control Panel.
Click on the Email tile.
Check that your account is created under Mail accounts, and not as an Alias. You can check if it's an alias by clicking on the Aliases tab in the menu bar near the top of the screen.
Make sure that the account is Activeby clicking the three dots to the right, and click Activate account if it's deactivated.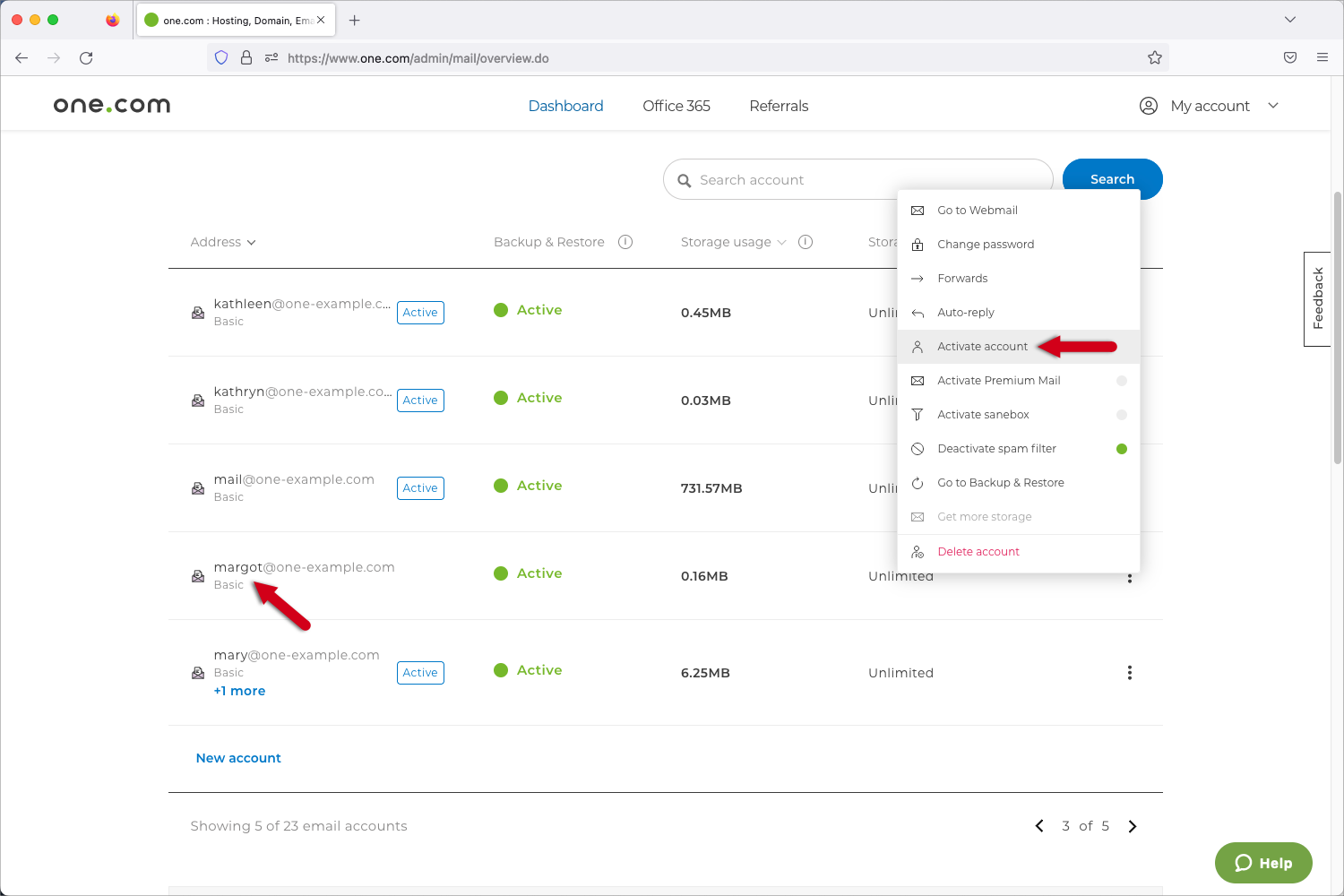 ---
Step 4 - Reset your password
If your account is active, try changing the password for the email account.
Click the three dots to the right and select Change password.
Type in a new password, two times.
Click Save.
Wait for 5 minutes and try to log in again.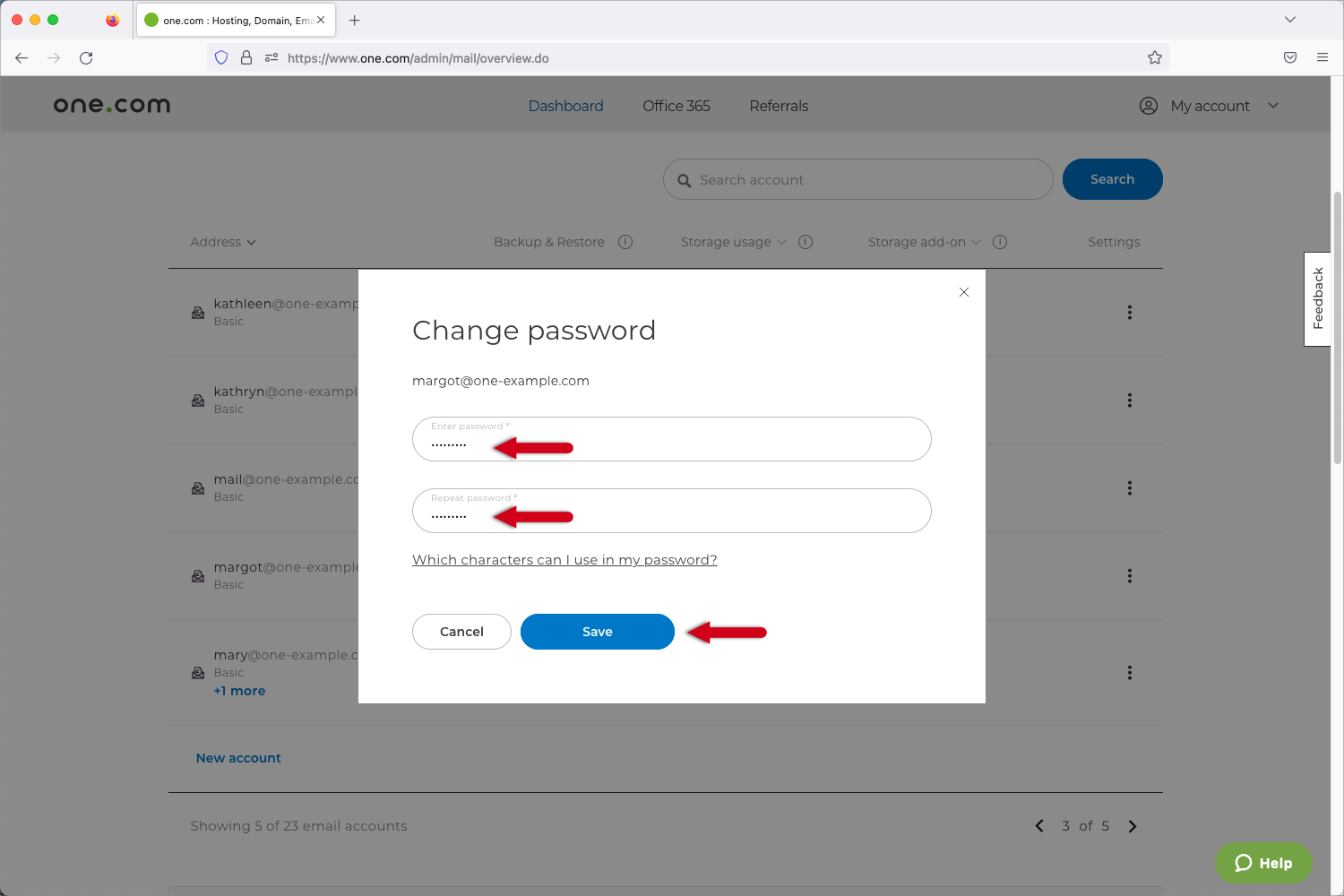 If you still cannot log in, please contact our chat support, so we can help you figure out what is wrong.
---
Related articles: