In this guide, we show how to create a new email address on your domain. The number of email accounts that you can create, depends on which plan you've purchased.
Once you have created an email address, you can access your email in Webmail, or set up your account in an email client.
Tip: Not yet a customer with us? Subscribe today and get email on your own domain.
---
Step 1 - Go to Mail administration
Log in to the one.com control panel.
Click on the Email tile to go to mail administration.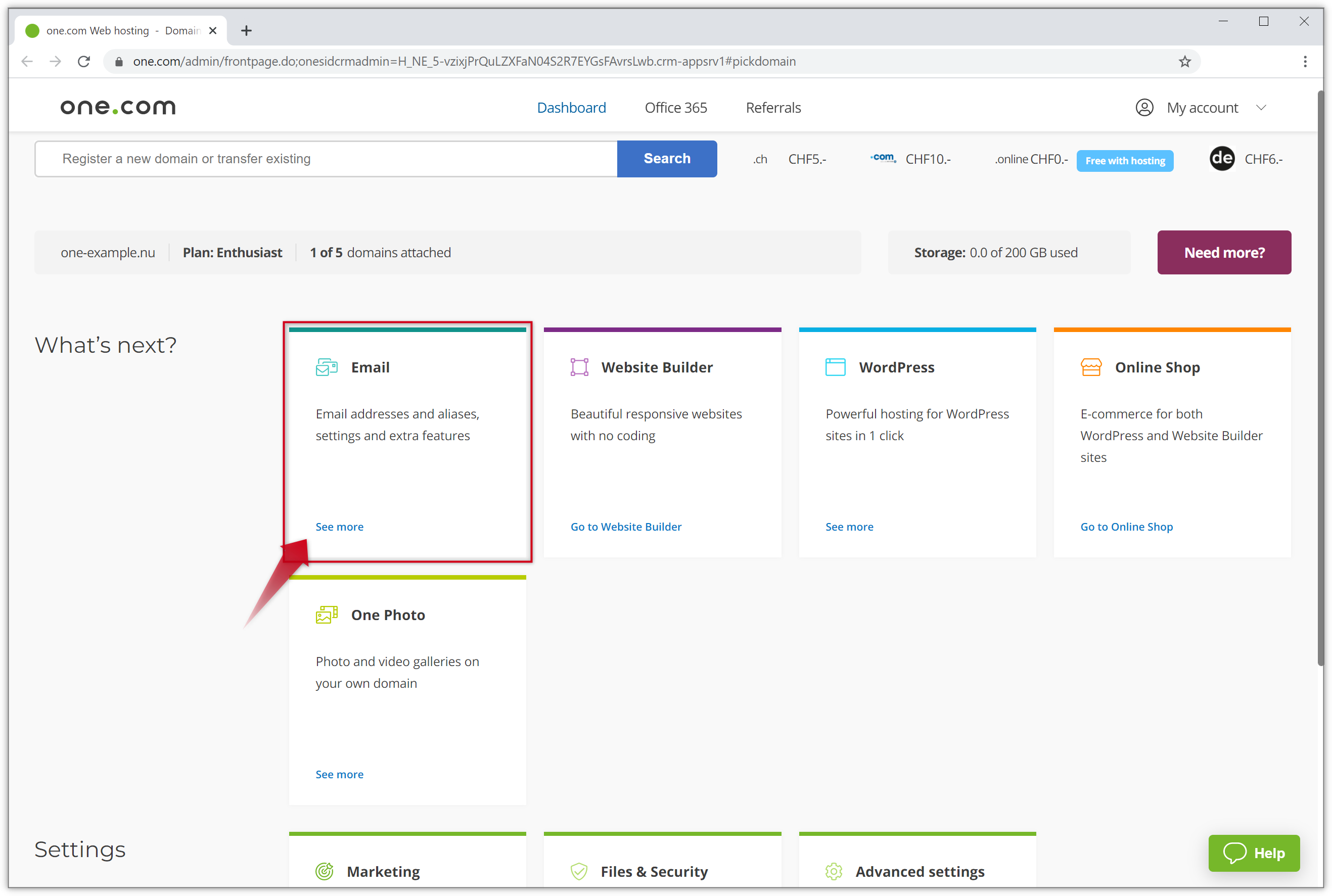 ---
Step 2 - Click New account
Scroll down on the page and click New account.
Tip: Enable additional features such as Sanebox and Premium Mail by moving the sliders to the right.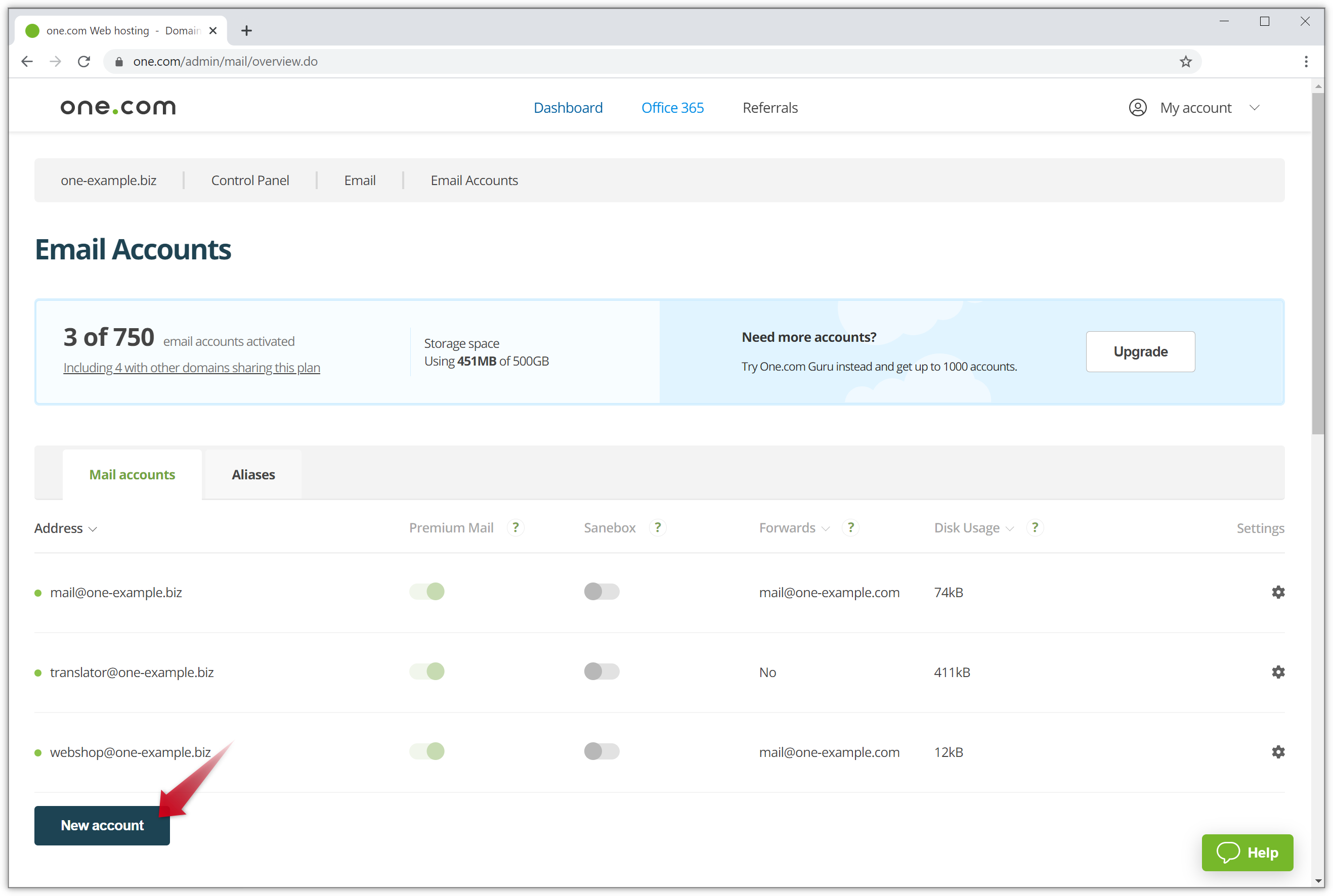 ---
Step 3 - Create a new account
Enter the part of the email address that needs to come before the @-sign. The domain name always comes after and cannot be changed.
Type in the password that should be linked to the account, for example, to log in to Webmail.
Repeat the password you just entered.
Click Create account .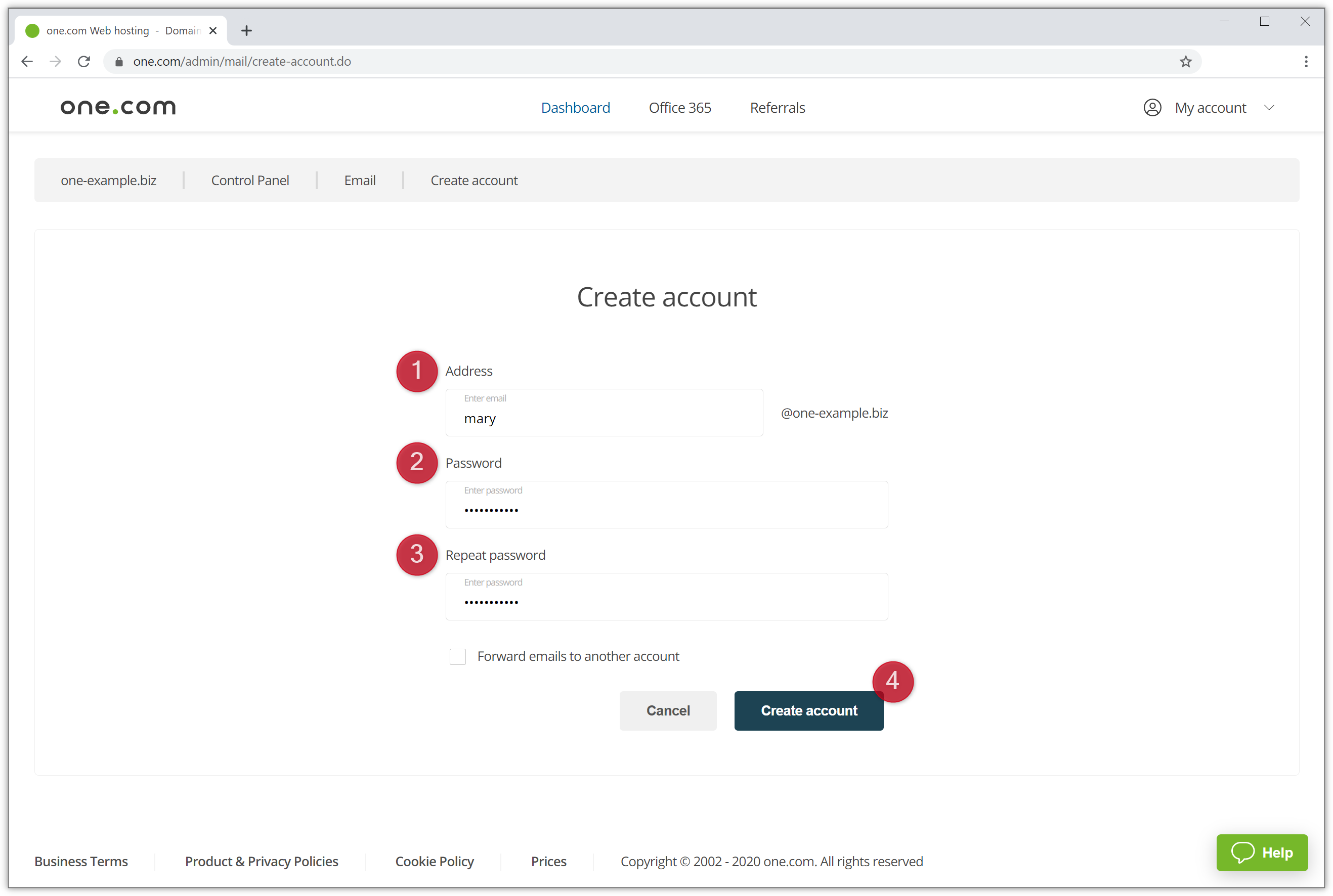 Tip: Do you want to forward mails to other email accounts? Check the box to Forward emails to another account, enter a forward address and click Add. You can add multiple addresses.
---
Related articles: