Follow this guide to set up your email account in Windows 10 Mail with IMAP.
---
Step 1 - Open Windows 10 Mail and click Get started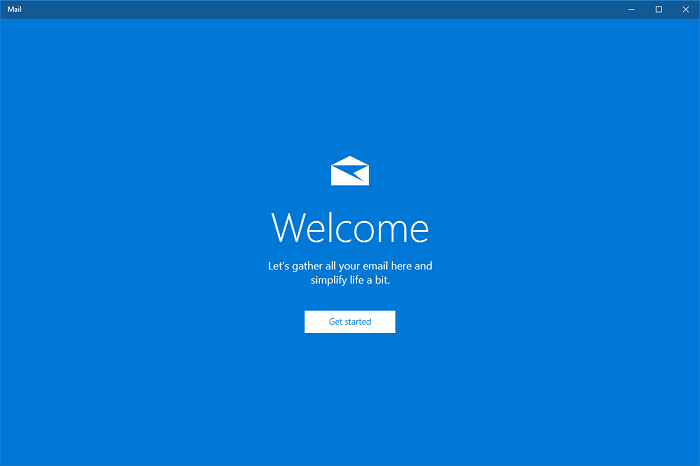 Note: If you have previously set up an account in Windows 10 Mail, click Accounts in the top left corner.
Click + Add account on the right of your screen and continue at Step 3.
---
Step 2 - Click + Add account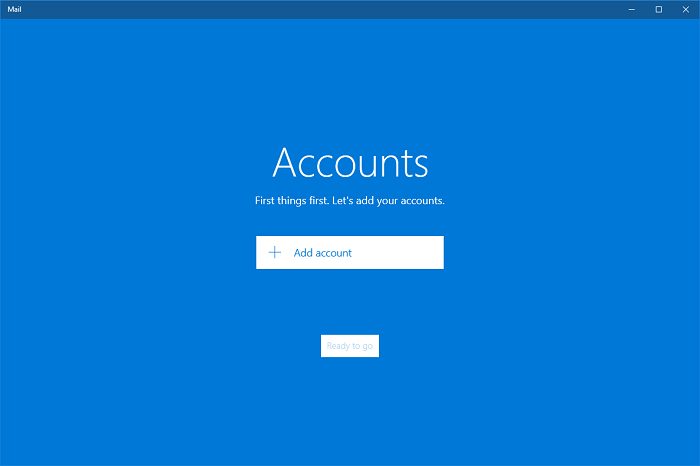 ---
Step 3 - Click Other account (POP, IMAP)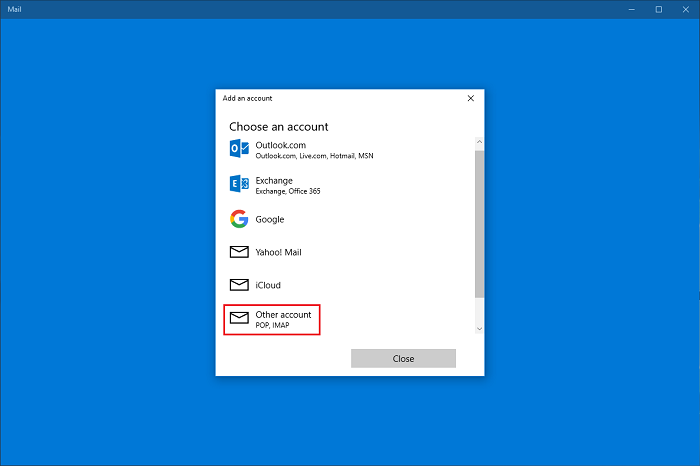 ---
Step 4 - Enter your email account details and click Sign in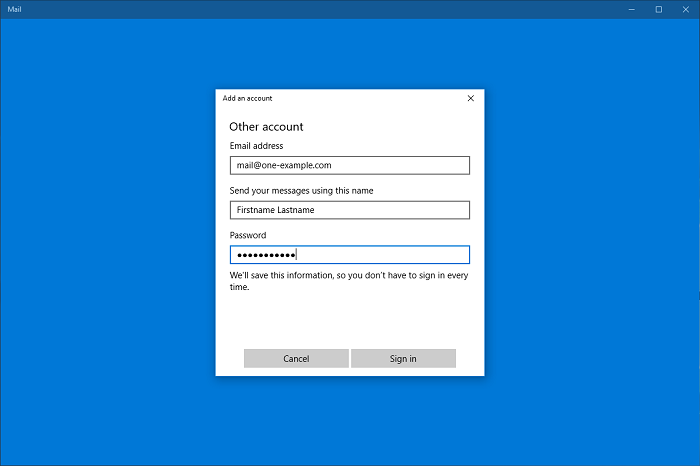 You need to enter the following details:



The complete email address for the account you want to set up.
The name that should be visible as sender.
The password for this account, you also use it to sign in to Webmail.
---
Step 5 - All done!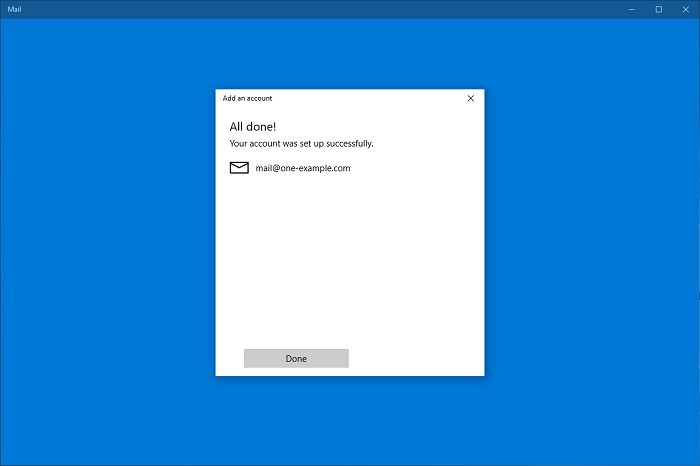 That's all, your account is now set up. Click Done and then Ready to go to open your inbox.
Tip: Click Folders to see the folders you created yourself. If you have a large account, it may take a while until all folders and emails are synced.
---
Related articles: