This guide shows you how to set up your one.com email account in the Windows Mail app.
Don't have an email address yet? With our email hosting solution, you can mail professionally with your domain to all your contacts.
---
Step 1 - Open the Windows Mail app
Open the Windows Mail app.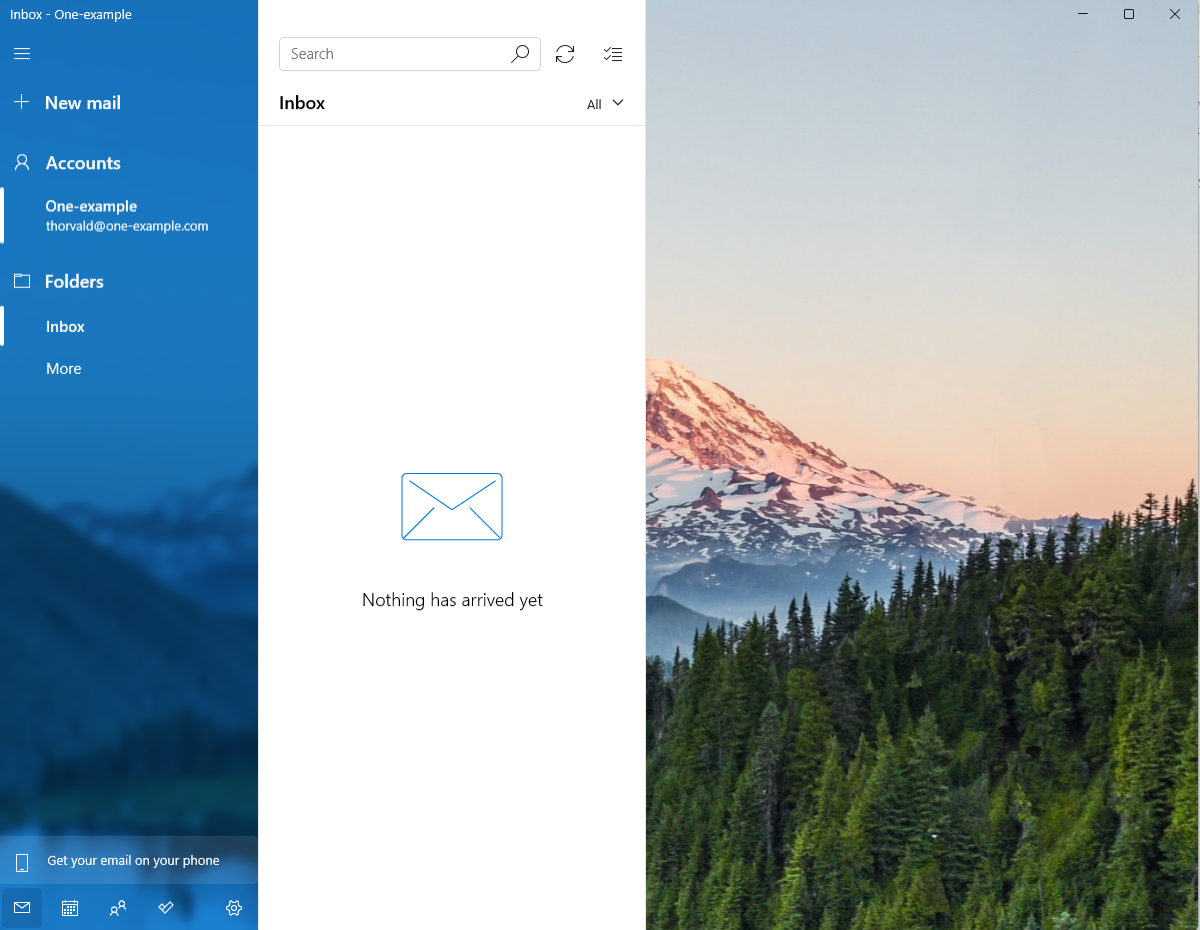 ---
Step 2 - Go to Manage accounts
Click the settings icon in the bottom left and go to Manage accounts in the upper right corner.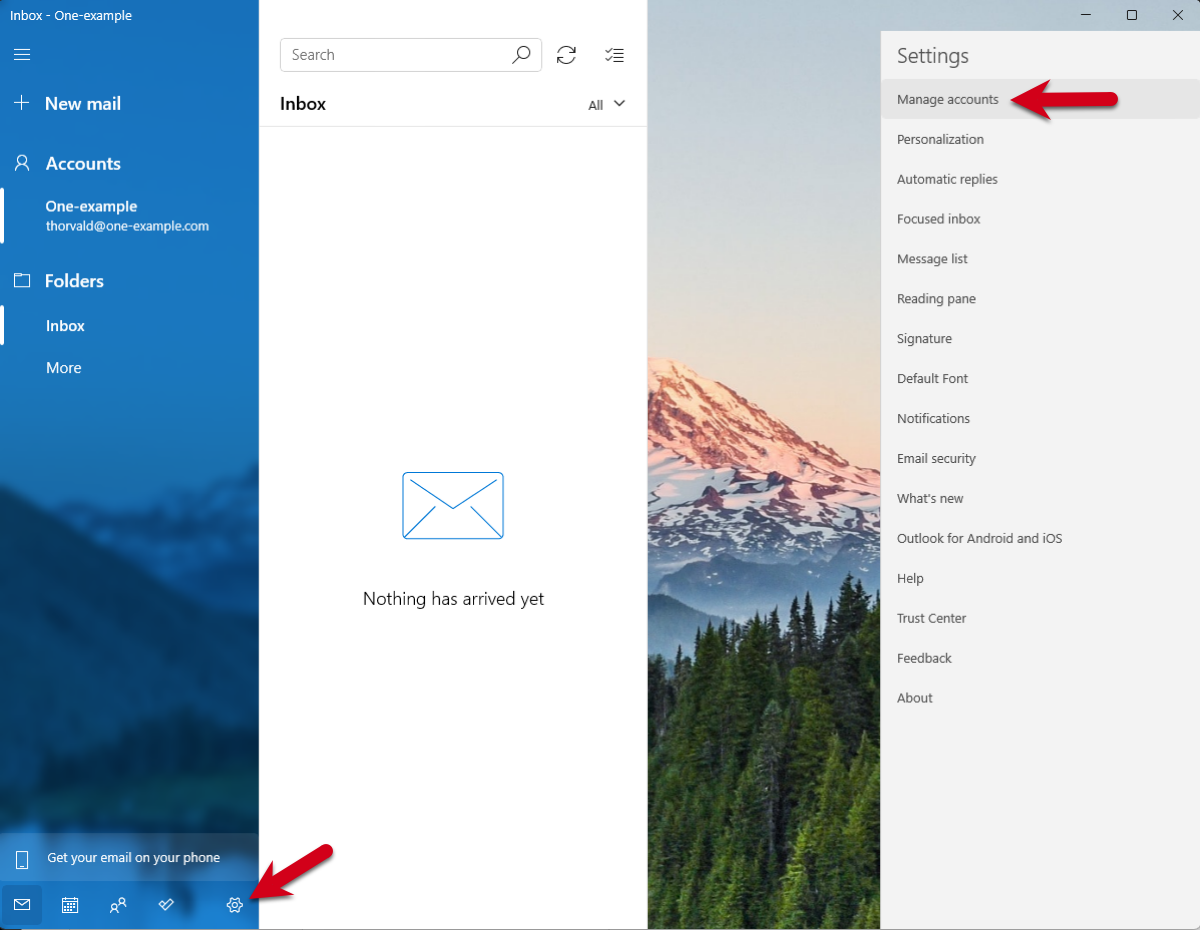 ---
Step 3 - Click Add account
Click Add account.
---
Step 4 - Choose Other account
Choose Other account in the window that appears.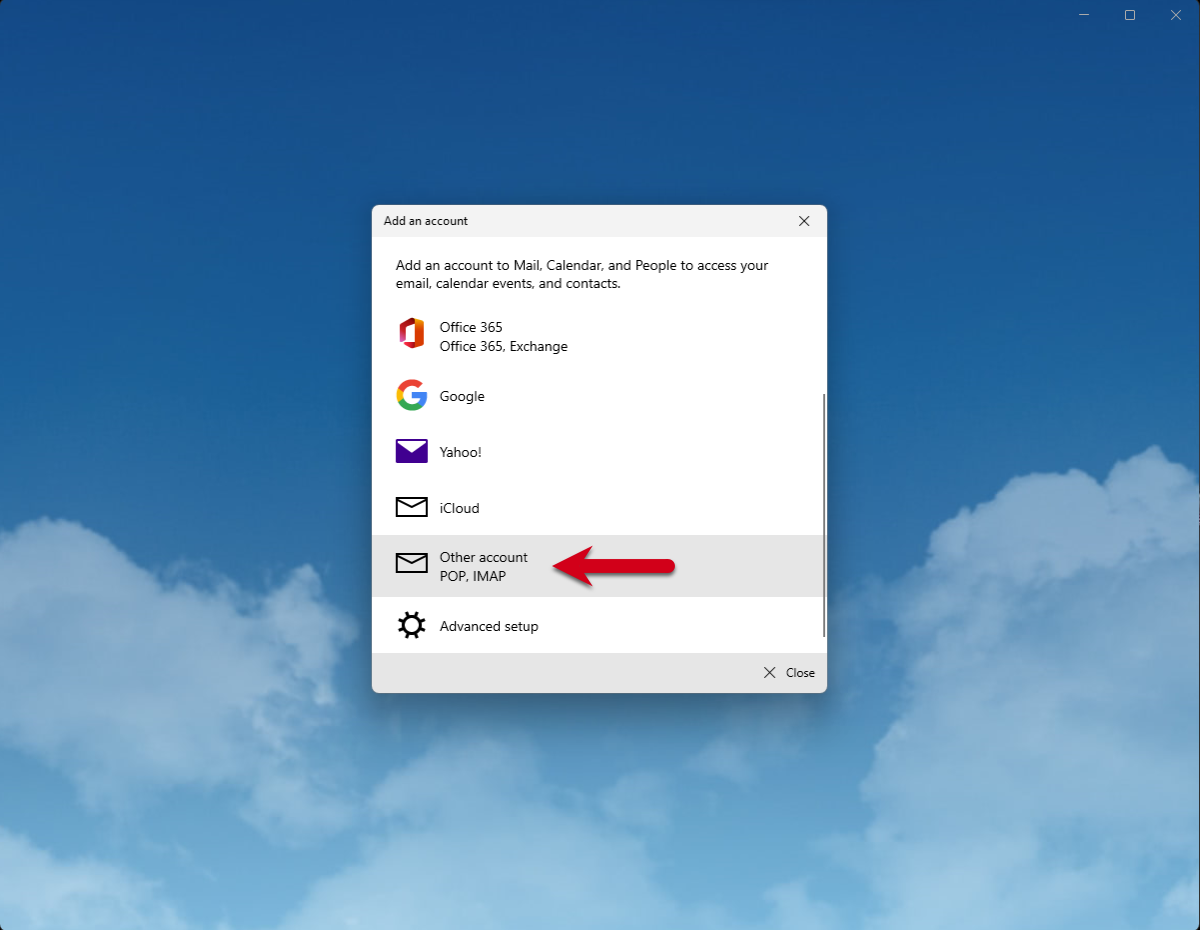 ---
Step 5 - Type in your credentials
Type in your Email address, Display name and Password.
Click Sign in.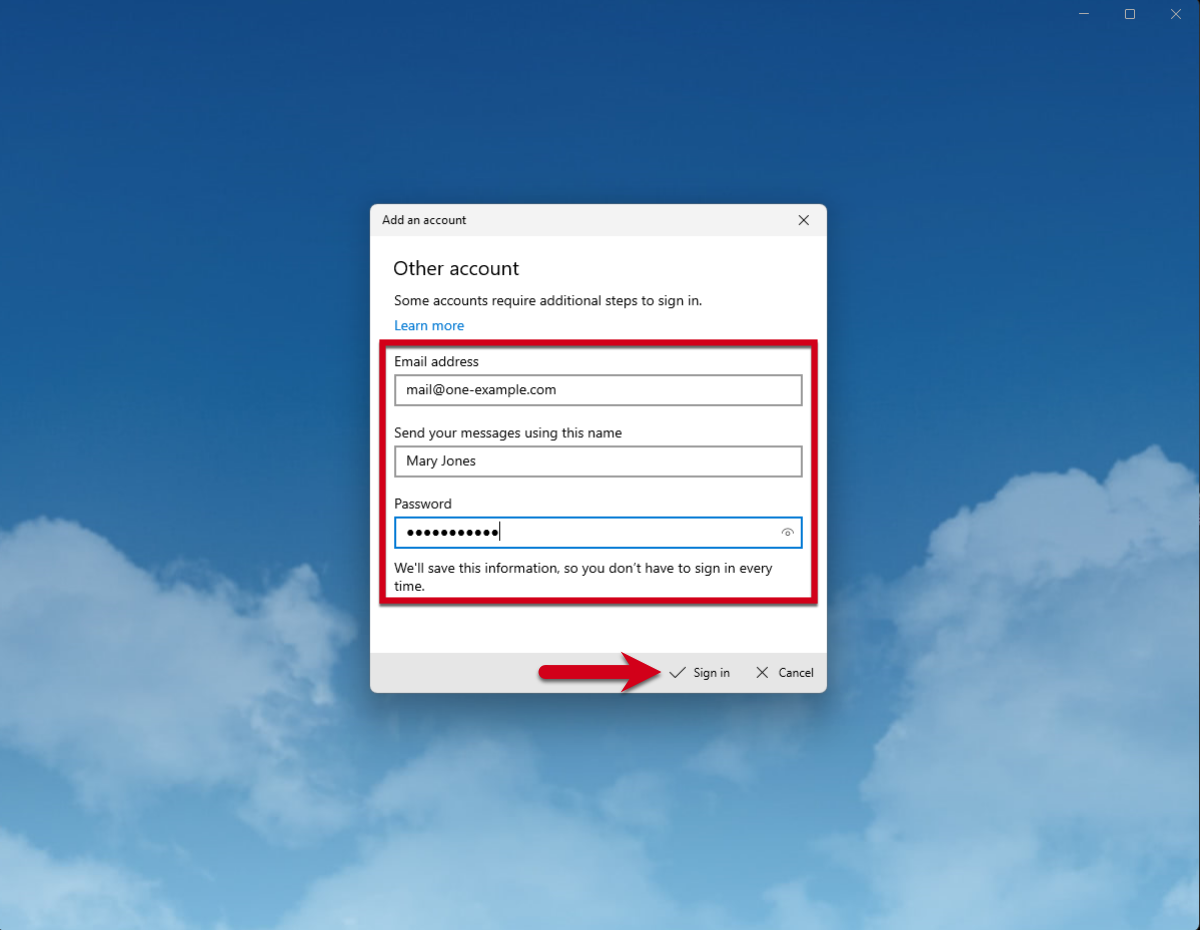 ---
Step 6 - Done!
Your email account is now set up. Click Done to start using your email.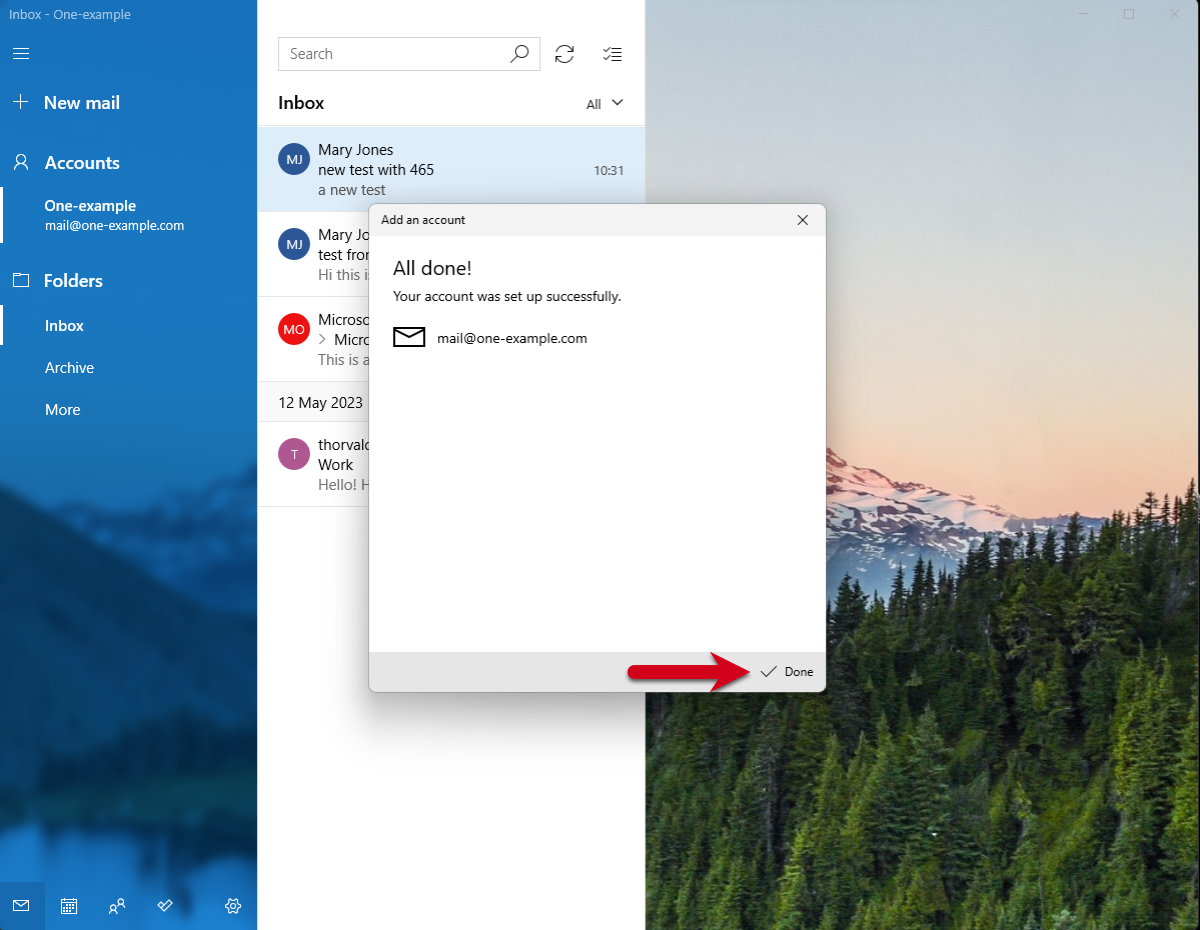 ---
Check server settings
Windows Mail app should automatically detect the server settings, but if not, add the following:
Email address: the email address you want to add.
User Name: the email address, same as above.
Password: your email password. It's the password that you also use to log in to Webmail.
Account name: give the account a name so it's easy for you to find.
Send your messages using this name: the display name your recipients will see when you're them sending an email.
Incoming email server: imap.one.com
Account type: IMAP
Outgoing (SMTP) email server: send.one.com
Check all four boxes: Outgoing server requires authentication, Use the same username and password for sending mail, Require SSL for incoming email and Require SSL for outgoing email.
Click Sign in to complete the setup.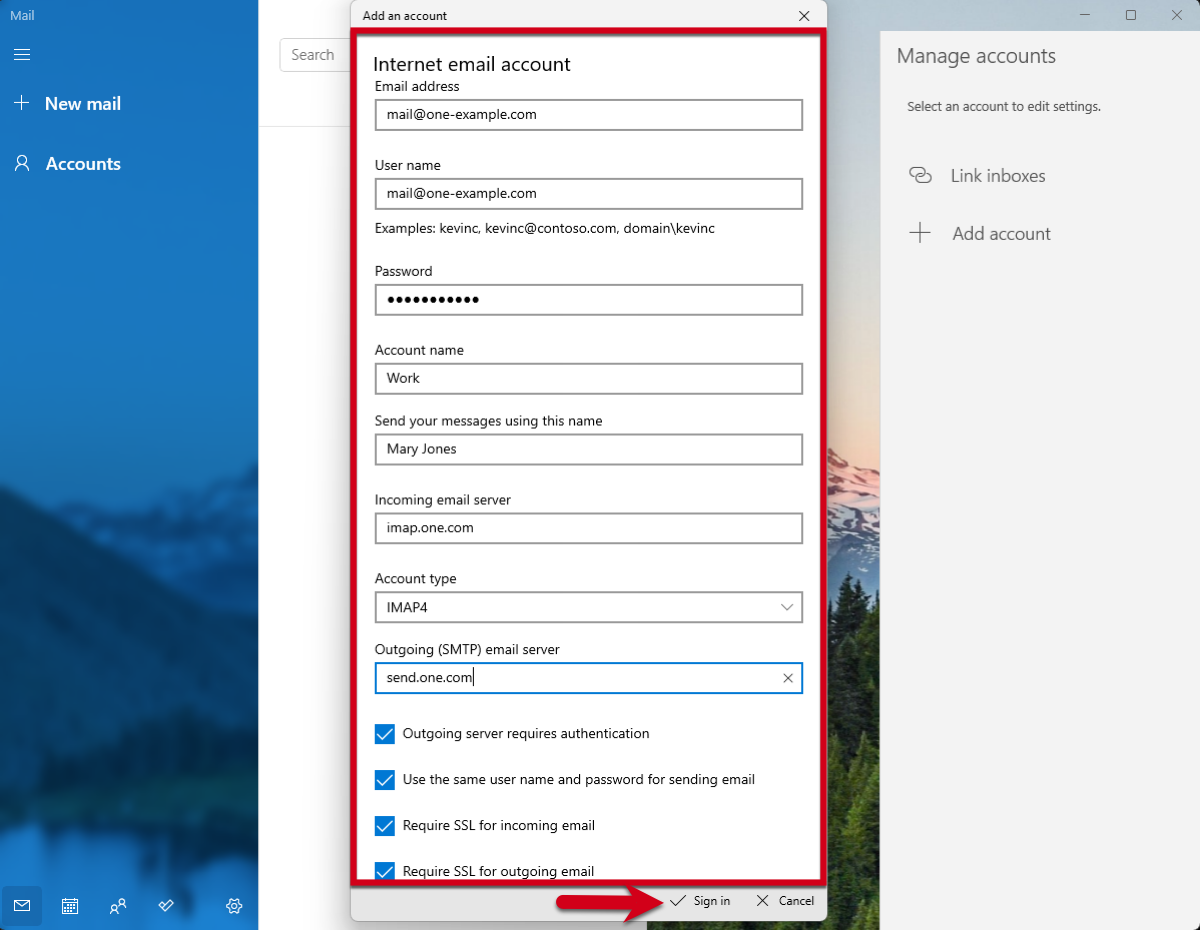 ---
Related articles: