This guide explains how you can share a calendar in the one.com Webmail. Easily share your calendar with others, either with an iCal link or by publishing it online. Create a unique link for each person you want to share with and keep control over who has access.
---
Step 1 - Go to Calendar in Webmail
When logged in to your Webmail, click the Calendar icon in the menu to the left of your screen.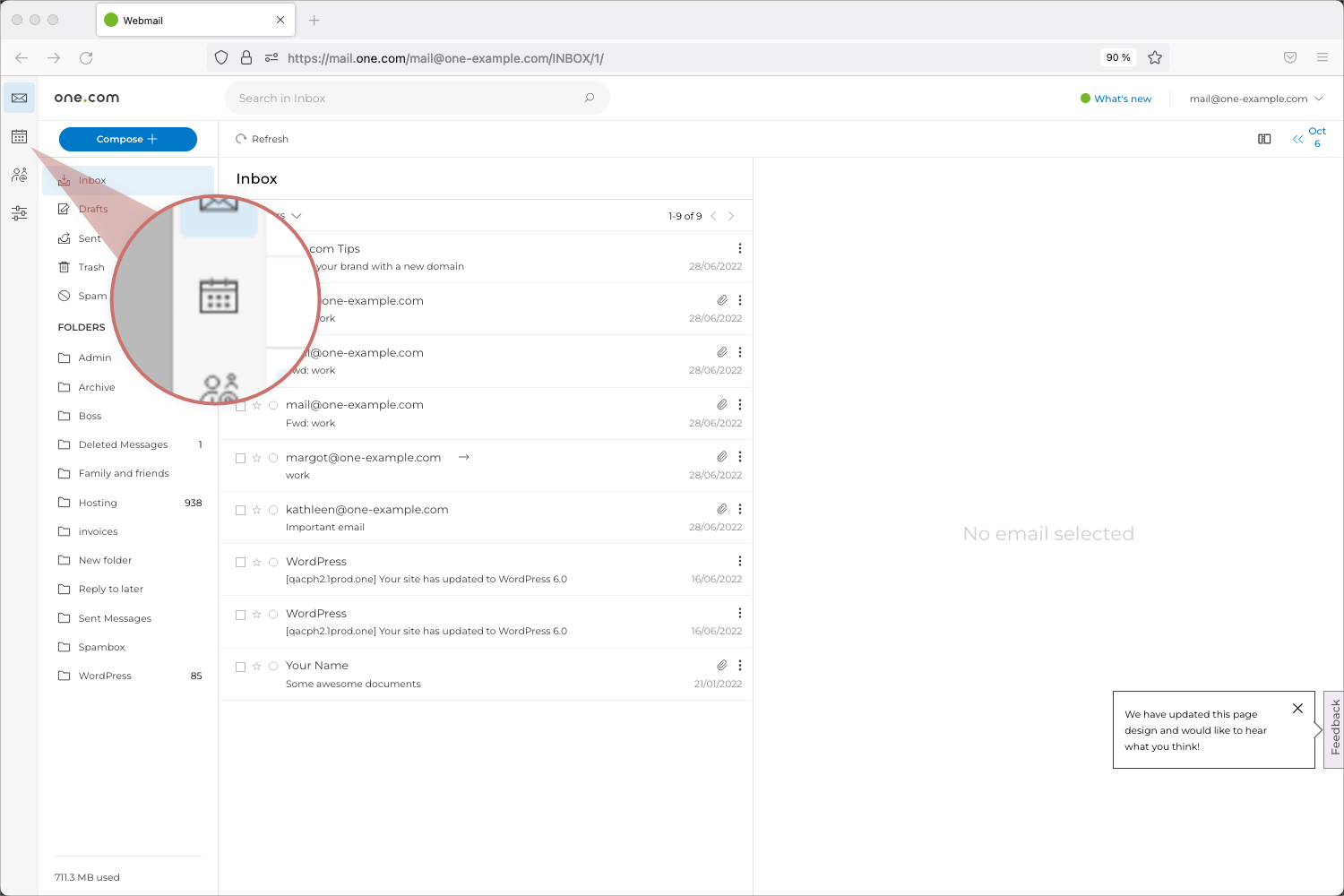 ---
Step 2 - Go to Calendar options > Share calendar
Hover over a calendar in the list under Calendars, click the cog wheel to open Calendar options and click Share calendar in the window that appears.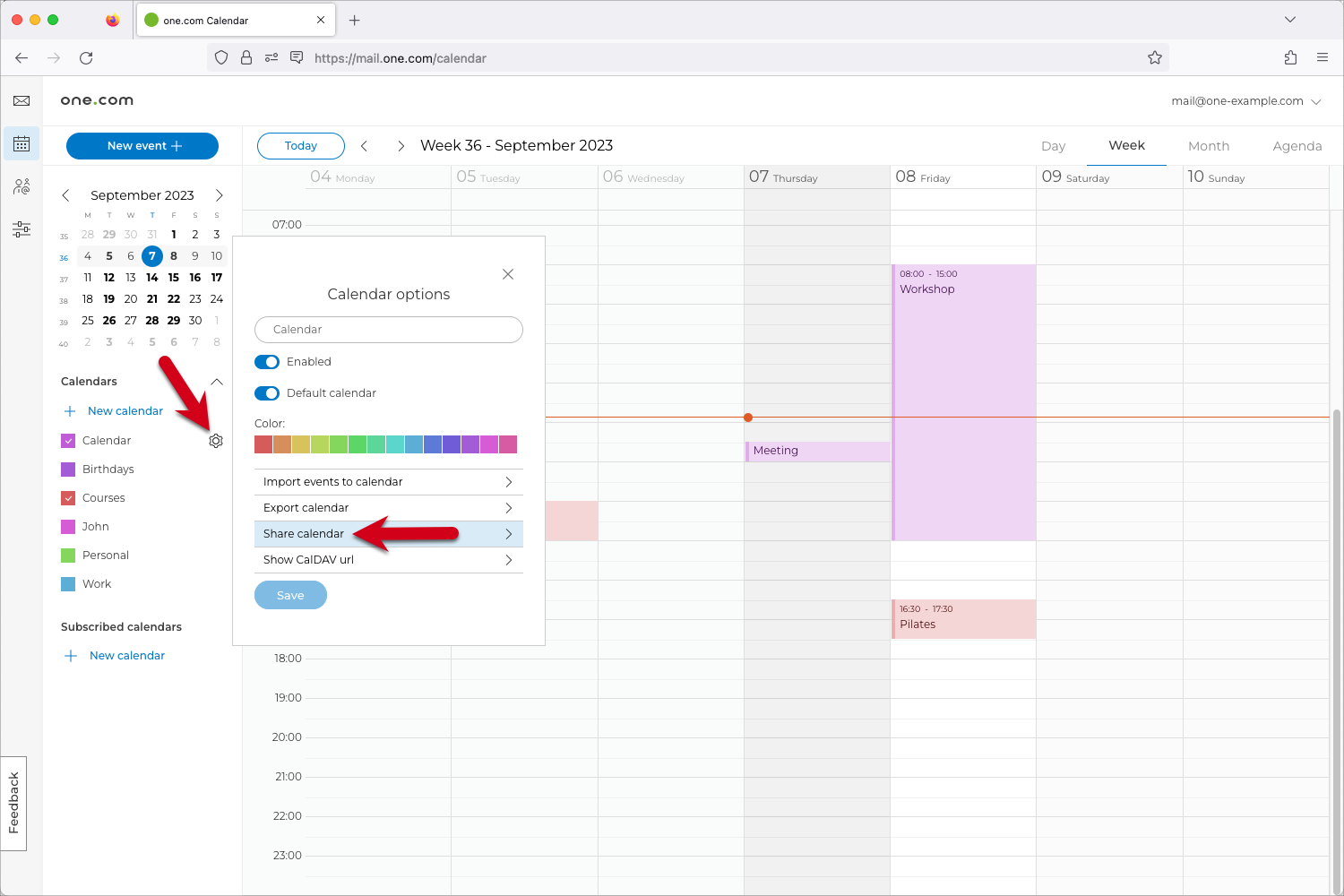 ---
Step 3 - Share calendar link
Click Add new link and enter a description (optional) under comment.
Click Share.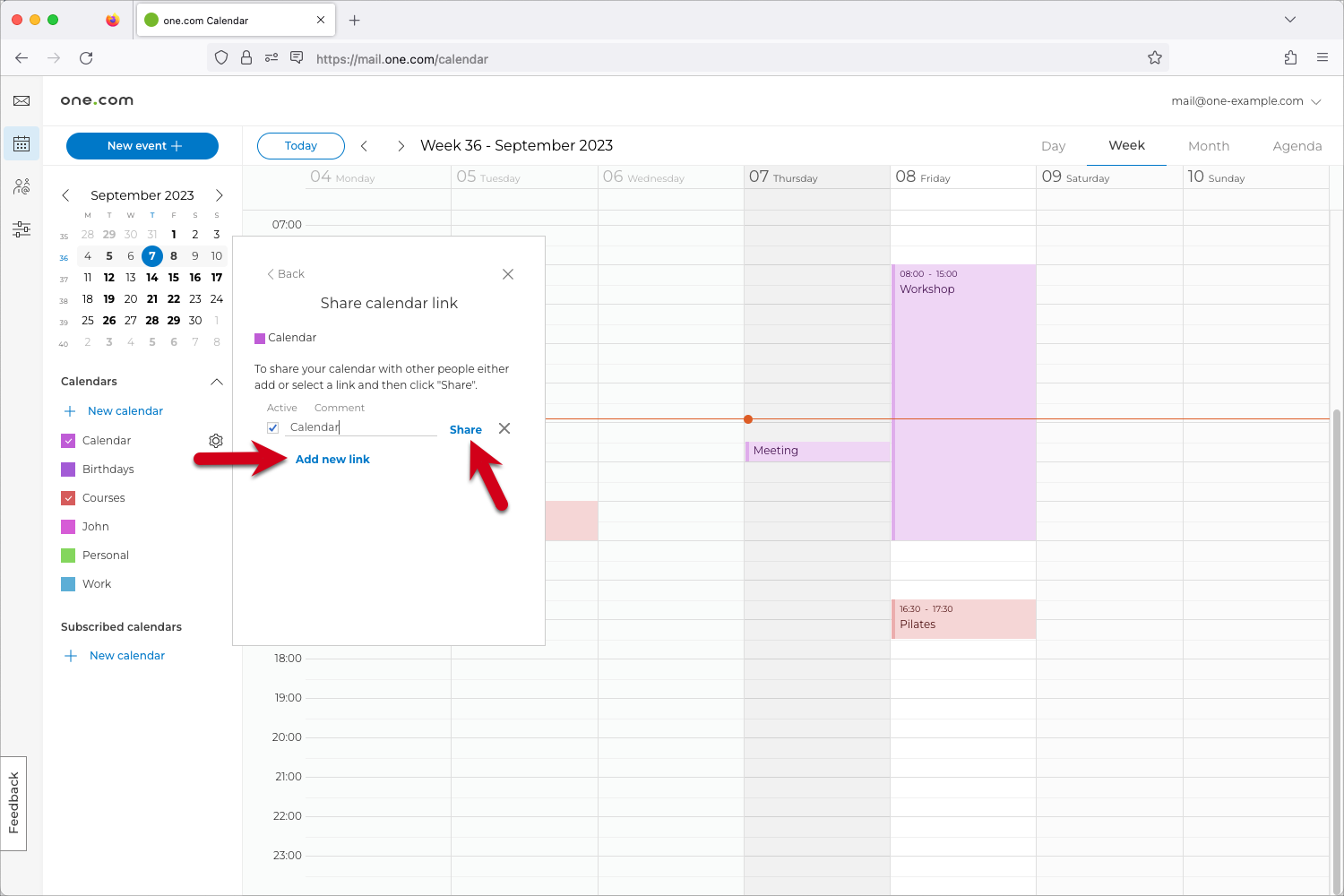 ---
Step 4 - Copy the calendar link
Copy one of the links and implement it on your site or share it with the person you want to share your calendar with.
Close the window when you are done.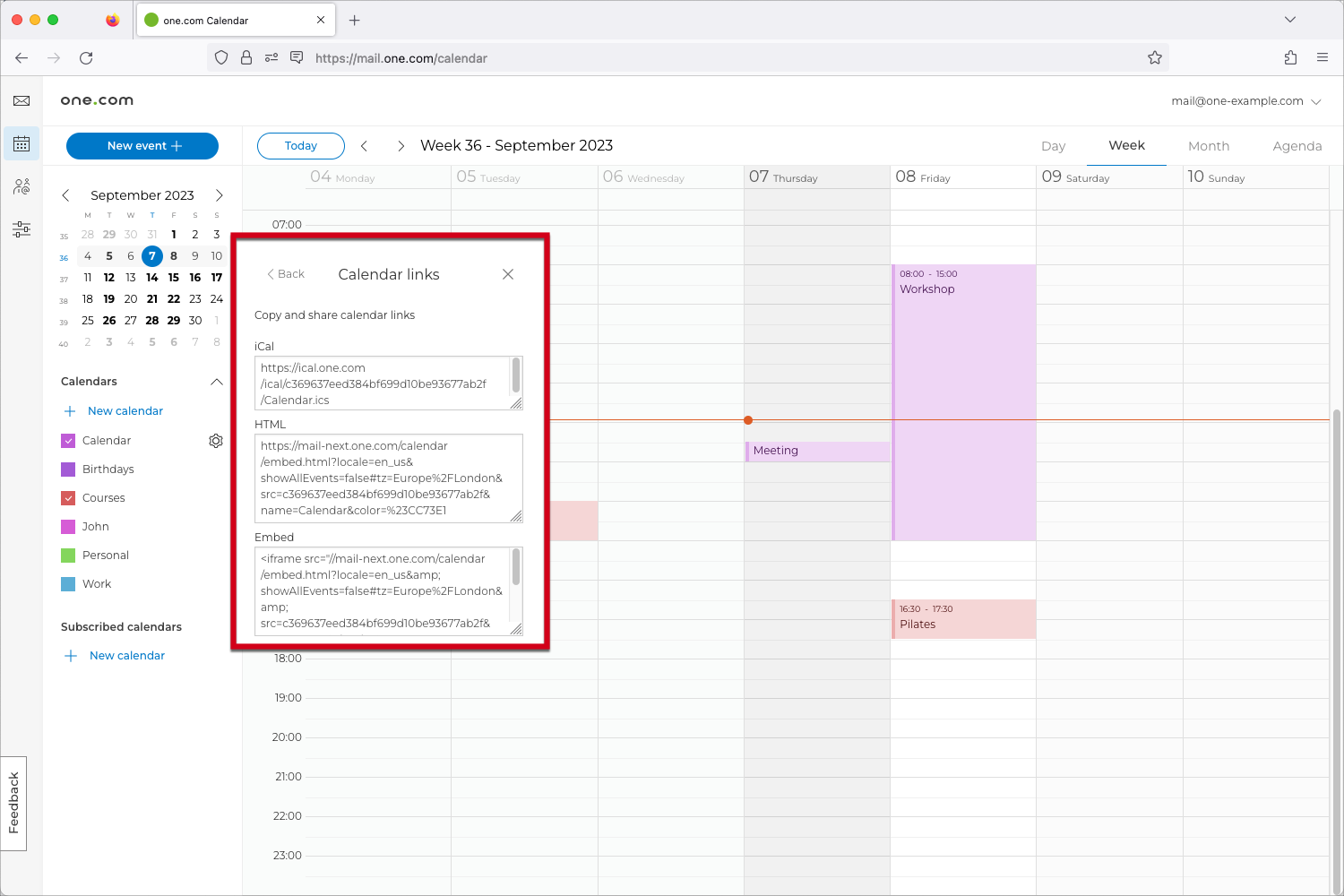 ---
What can I use the different sharing links for?
iCal - Using this link, someone else can subscribe to your calendar. It will be updated continuously, reflecting any changes you make. Your friend or colleague can keep track of your schedule but won't be able to make any changes. In Webmail, you can use the iCal link to subscribe to calendars.
HTML - You can publish your calendar online on a full page with the HTML link. It is not possible to make any changes to a published calendar, but you can see more details by clicking on a scheduled event in a published calendar.
Embed - The embed code can be used to insert your calendar into an existing webpage. Visitors can see your calendar but can't make any changes. Click on a scheduled event in a published calendar to see more details.
---
Related articles: