---
Step 1 - Click Website security in your one.com control panel
Log into your one.com control panel and click Website security on the Files & Security tile.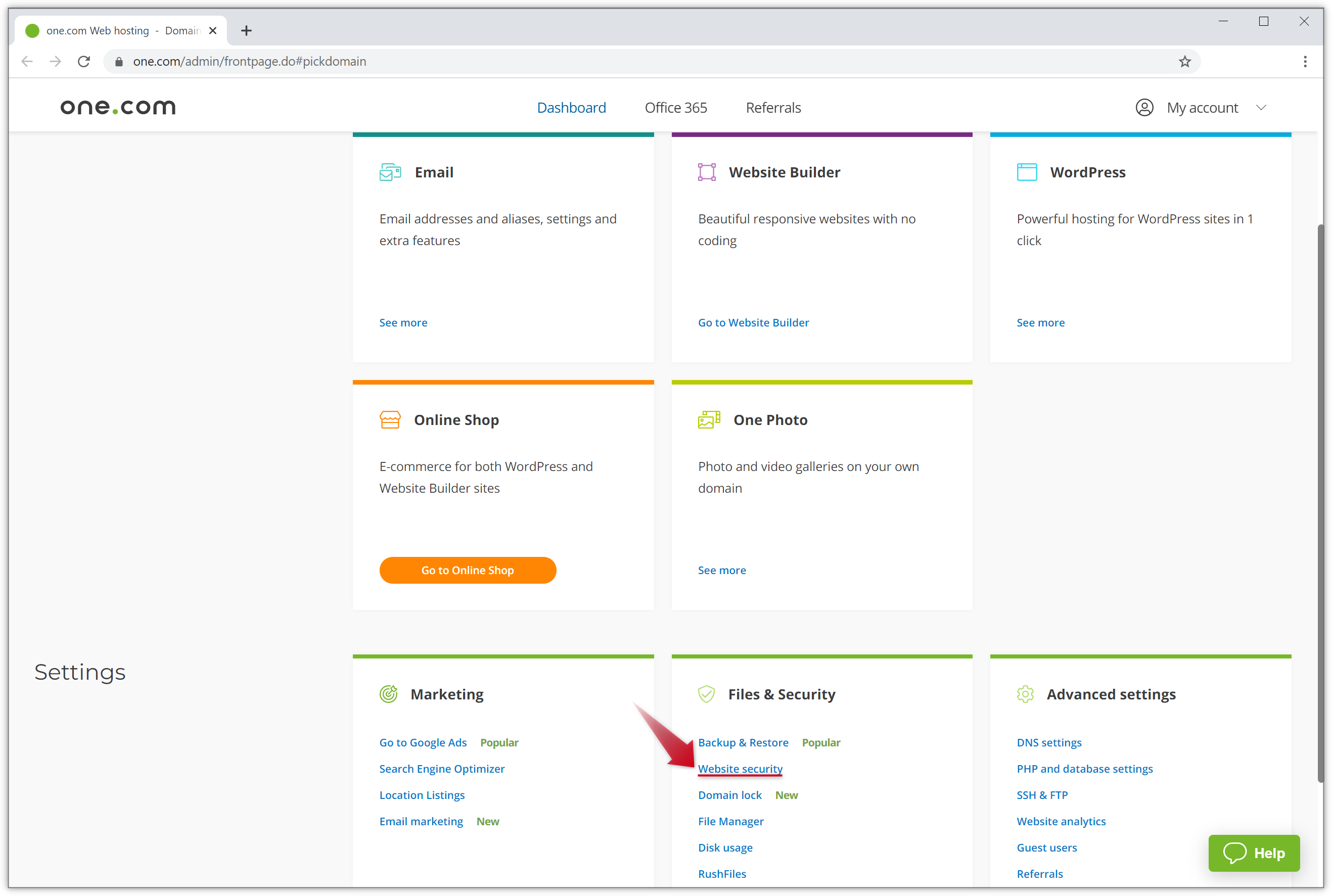 ---
Step 2 - Choose which subscription you want
You can choose between two subscriptions:
SiteLock Find detects malicious files on your website. You need to then remove or repair the malware yourself.
SiteLock Fix detects malware and also removes it. It also allows daily scanning of larger websites with many pages.
In this guide, we have selected SiteLock Fix.
Note: You may have received an offer to try a basic version called SiteLock Lite, 6 months for free. If you want to keep SiteLock after the 6 months trial period, you need to upgrade to SiteLock Find.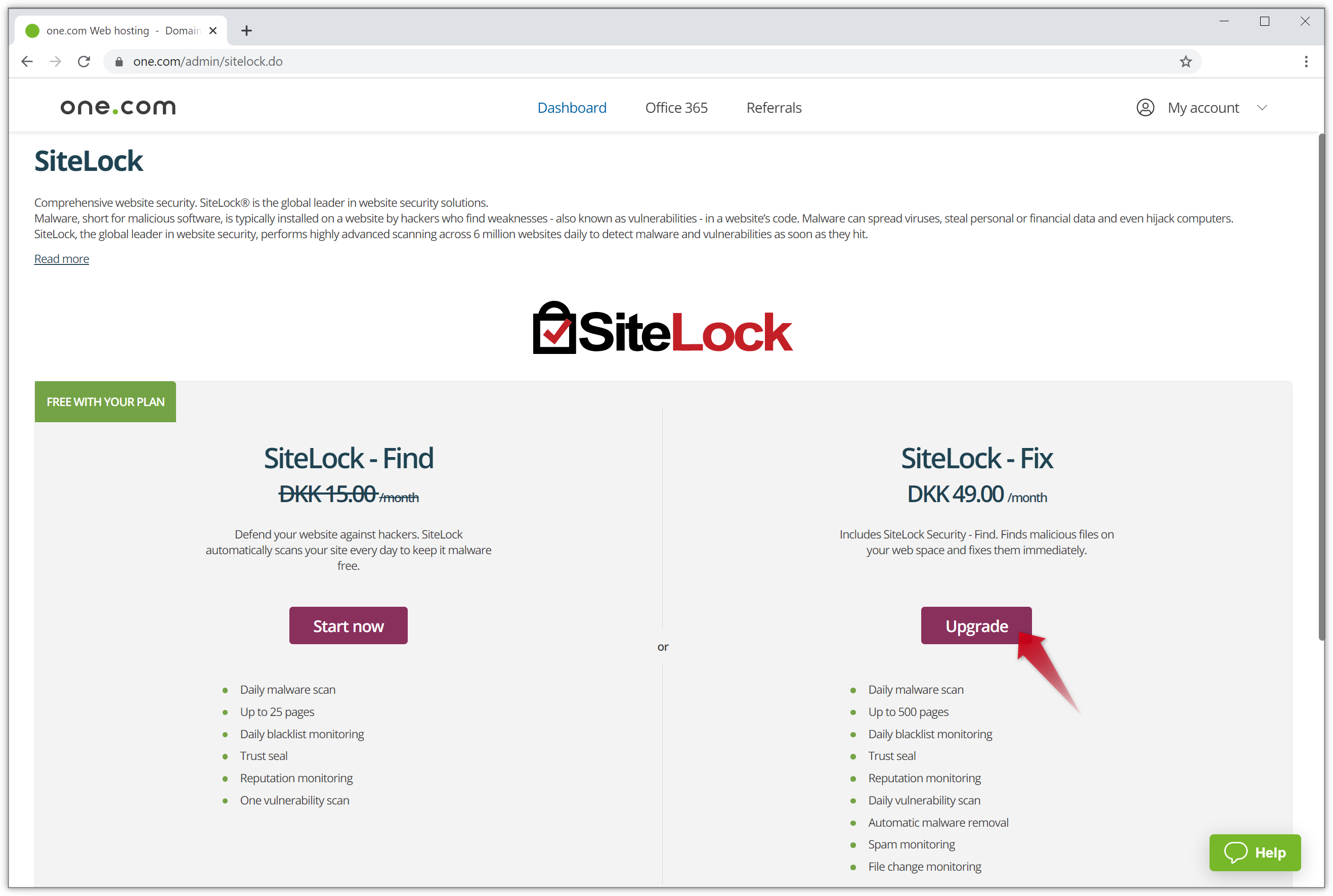 ---
Step 3 - Approve your payment
Select your payment method and click Approve. Depending on the method you have chosen, you need to type in your card details.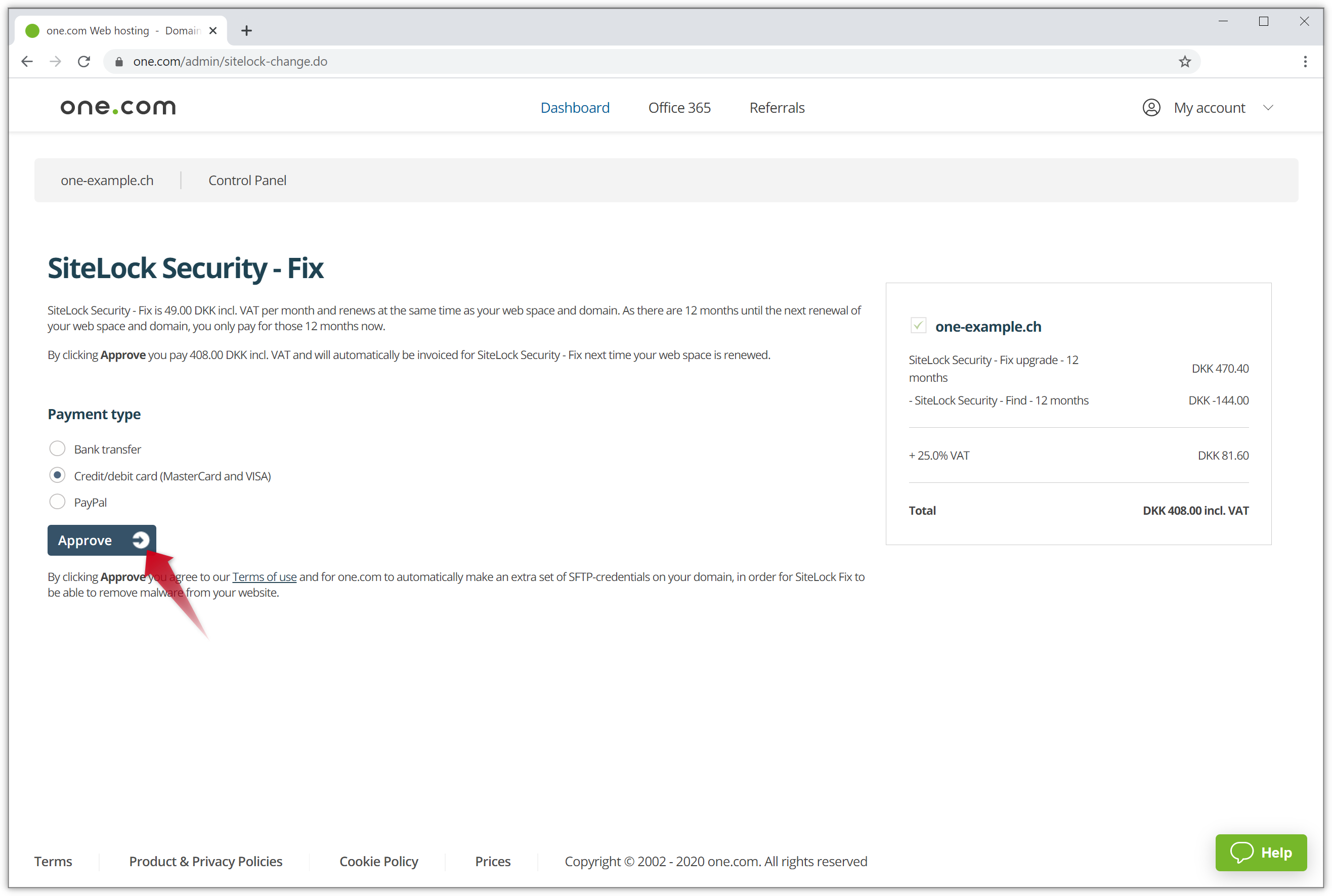 ---
Step 4 - Open the SiteLock dashboard
After you have completed your payment, you can access your SiteLock dashboard.
Click Open dashboard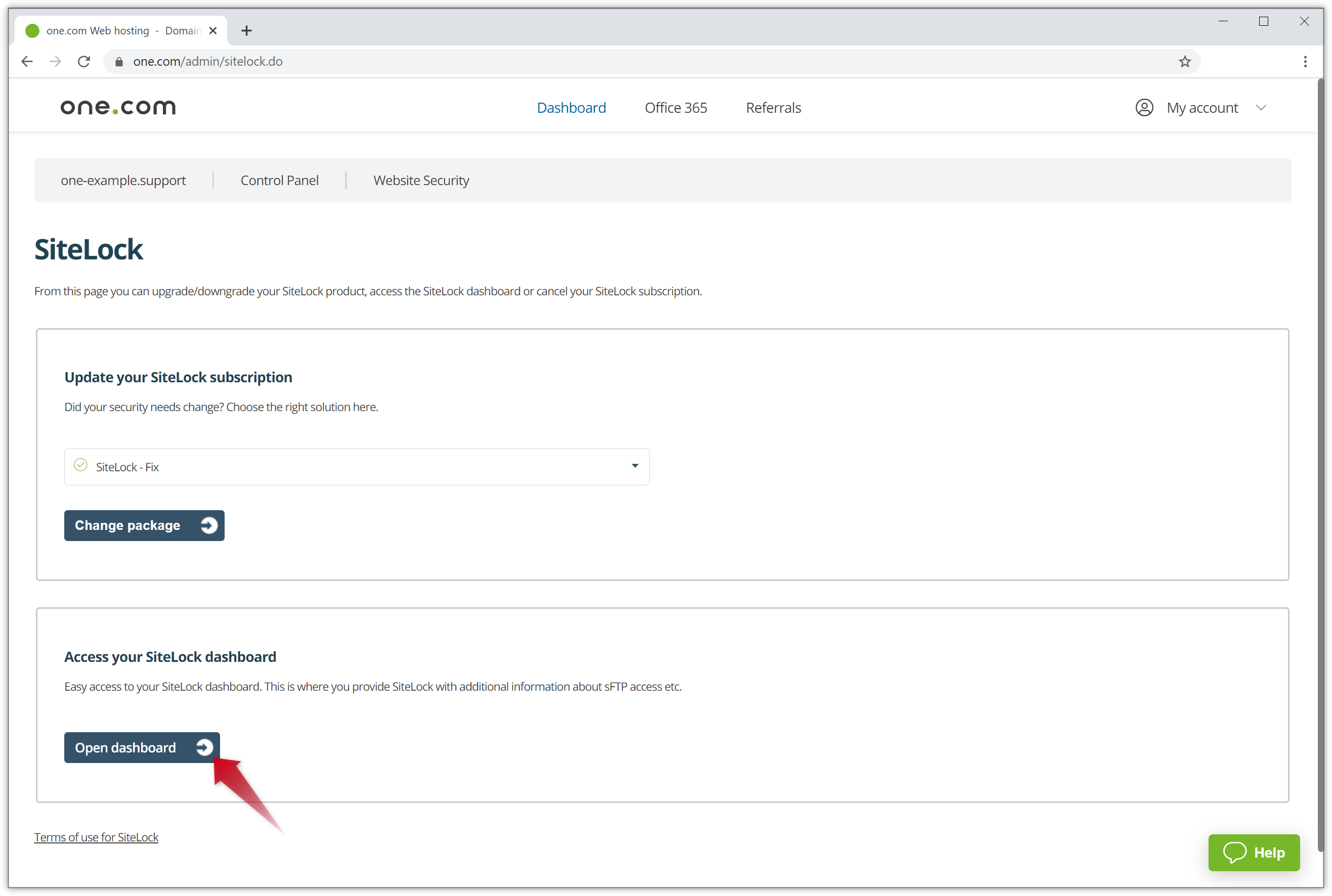 ---
Step 5 - Confirm SiteLock terms
Click Proceed to accept SiteLock's terms of service.
SiteLock will now start monitoring your site. It may take up to 24 hours until the initial scan is completed. You will receive notifications via email about the status and when anything requires your attention.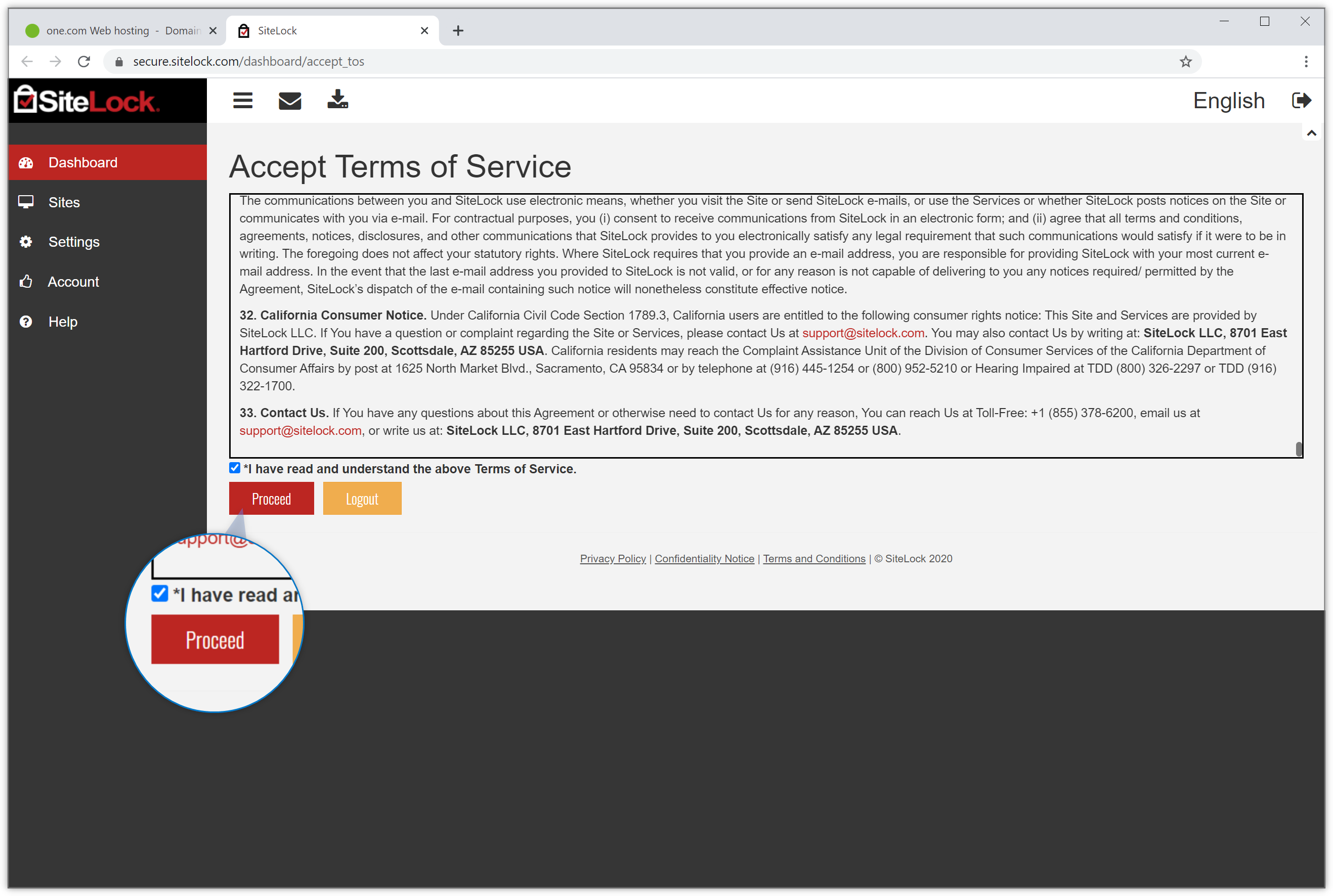 ---
Step 6 - Enable automatic malware removal (Fix only)
If you have signed up for SiteLock Fix, you can enable automatic malware removal. If SiteLock detects malware while performing the SMART scan, it will attempt to remove it.
Open your SiteLock dashboard.
Click Settings in the menu to the left, and next SMART Settings.
Select Yes, automatically remove the malware found in the drop-down menu and click Save.
Note: The first SMART scan of your website can take up to 24 hours, depending on the size of your site. This is the scan that removes malware. Read our guide to learn more about the scans SiteLock offers.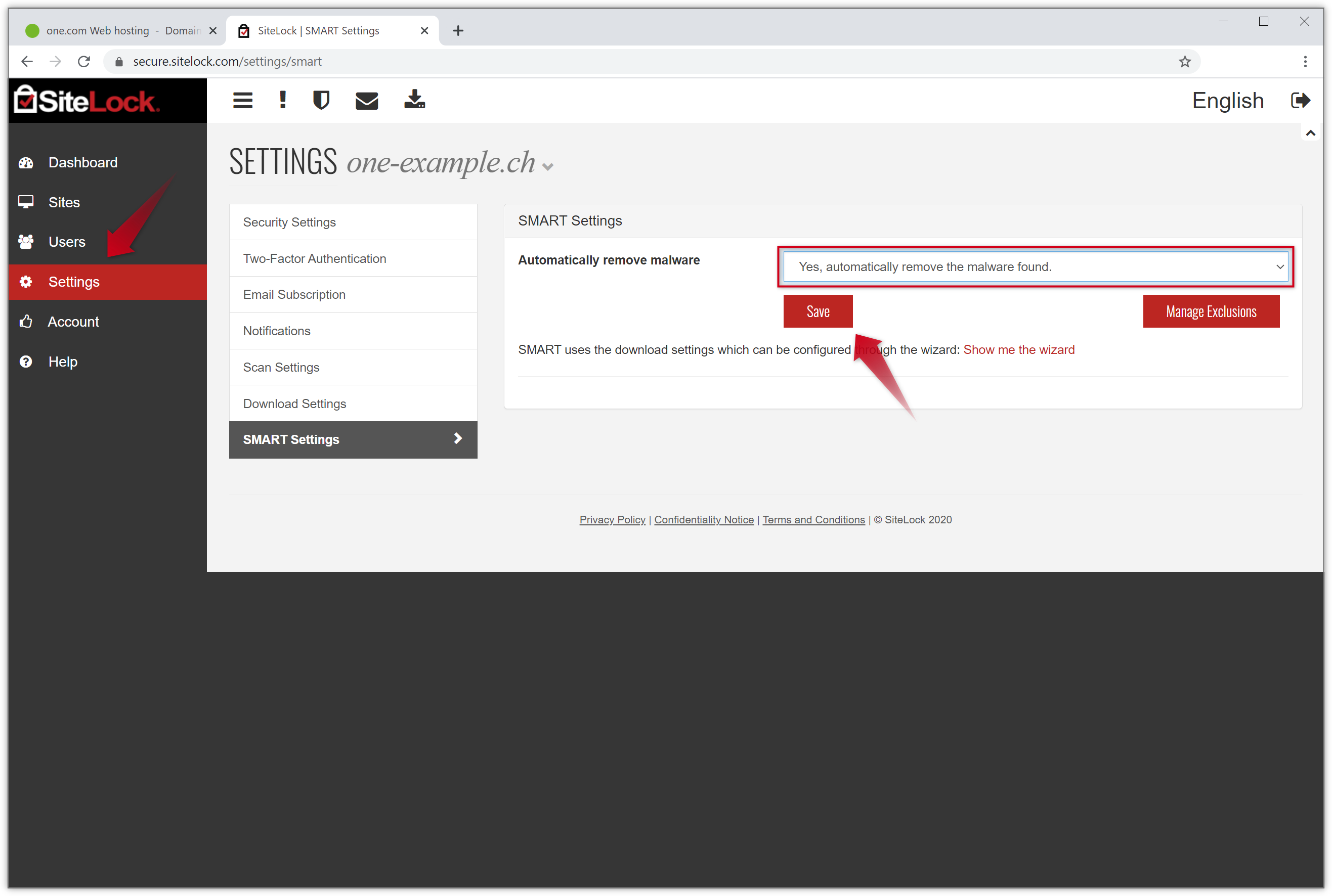 ---
Related articles: