In some countries, you are required to wait before capturing a credit card payment, until the order has been shipped. In this case, you can enable Manual capture in the Online Shop.
In this article we show you how to enable it and how to manually capture payment on an order.
---
Step 1 - Click Online Shop in the control panel
Log in to the One.com control panel and click Online Shop to go to your online shop dashboard.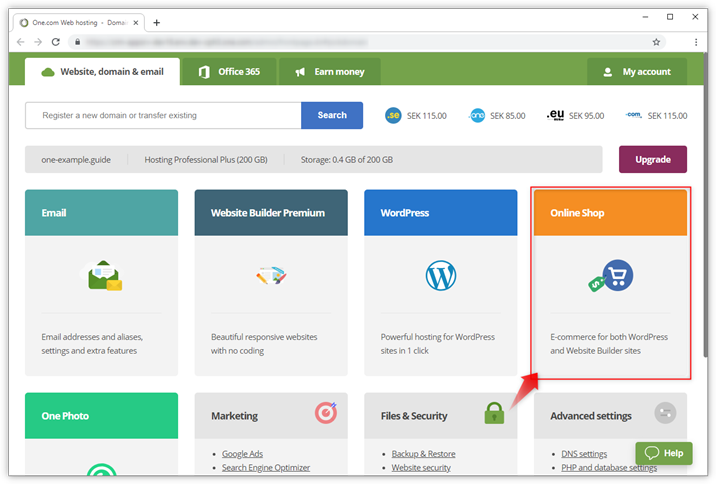 ---
Step 2 - Go to Settings > Checkout
Click Settings and then Checkout in the menu to the left.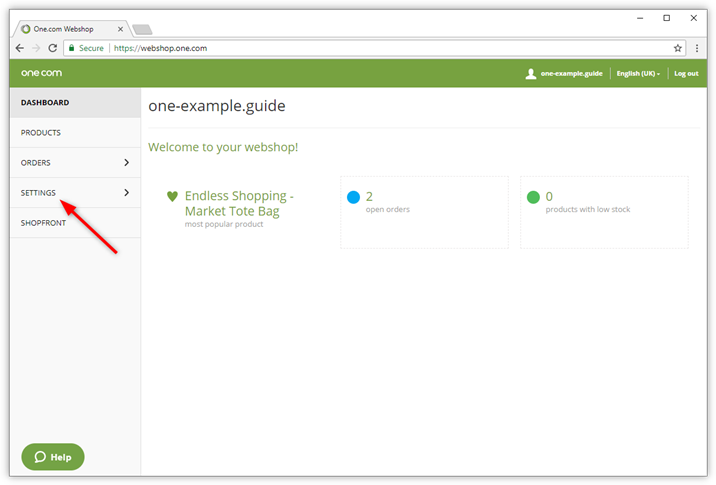 ---
Step 3 - Click Settings for Credit card
Under Payment options > Stripe > Credit card, click Settings.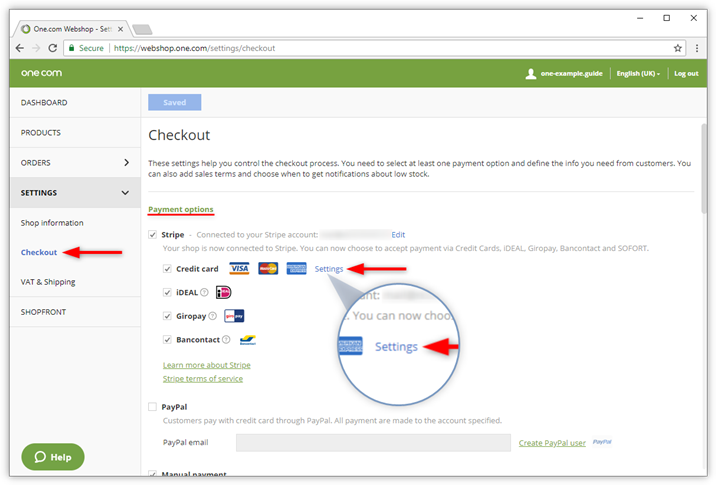 ---
Step 4 - Select Manually capture payments
In the screen that opens, select the option to Manually capture payments.
Click OK.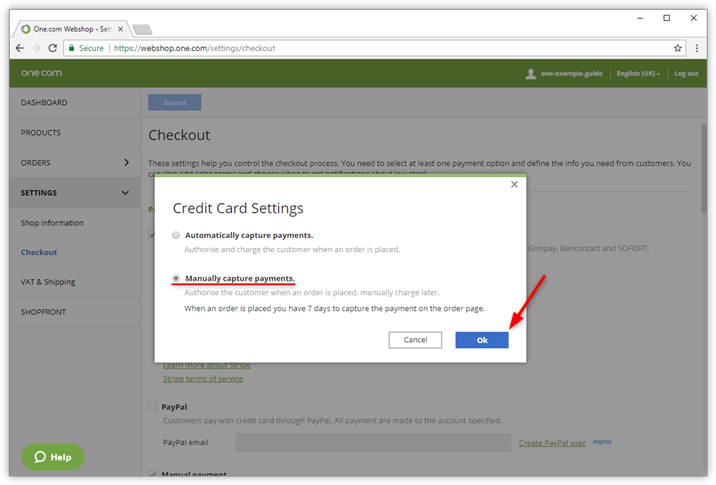 ---
Step 5 - Save your changes
Click Save settings at the top of your screen to save your changes.
From now on all credit card payments in your online shop need to be captured manually. Do you wonder how to do this? Check our guide: How do I manually capture a credit card payment?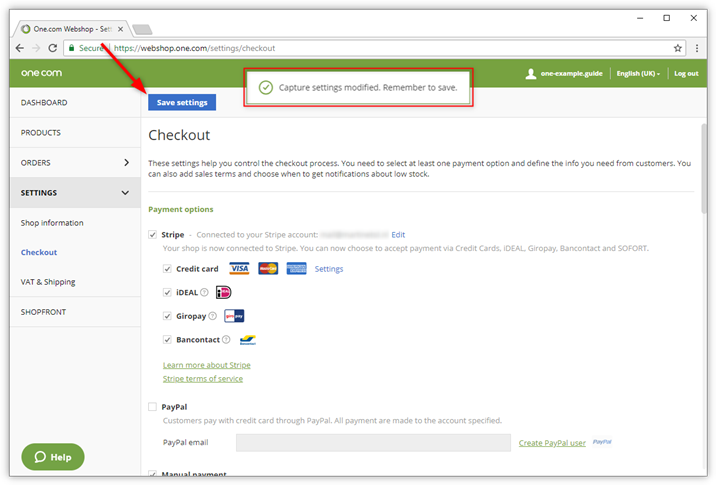 ---
Related articles: