You can fix the background image for your website so it doesn't move when you scroll through your site. This can be handy if you want to have, for example, scenery or landscape as a full-screen background.
Open Website Builder from the one.com control panel.
Click Template settings in the bottom-right corner.
If you haven't uploaded an image yet, make sure to do it under Background in the floating menu before proceeding to the next step.
Once you've uploaded your image, click Scroll effects in the floating menu.
Select Fixed.
Click Save and Publish.
Tip: You can change the settings for Repeat and Fitting under Background to adjust how the image is shown on your site.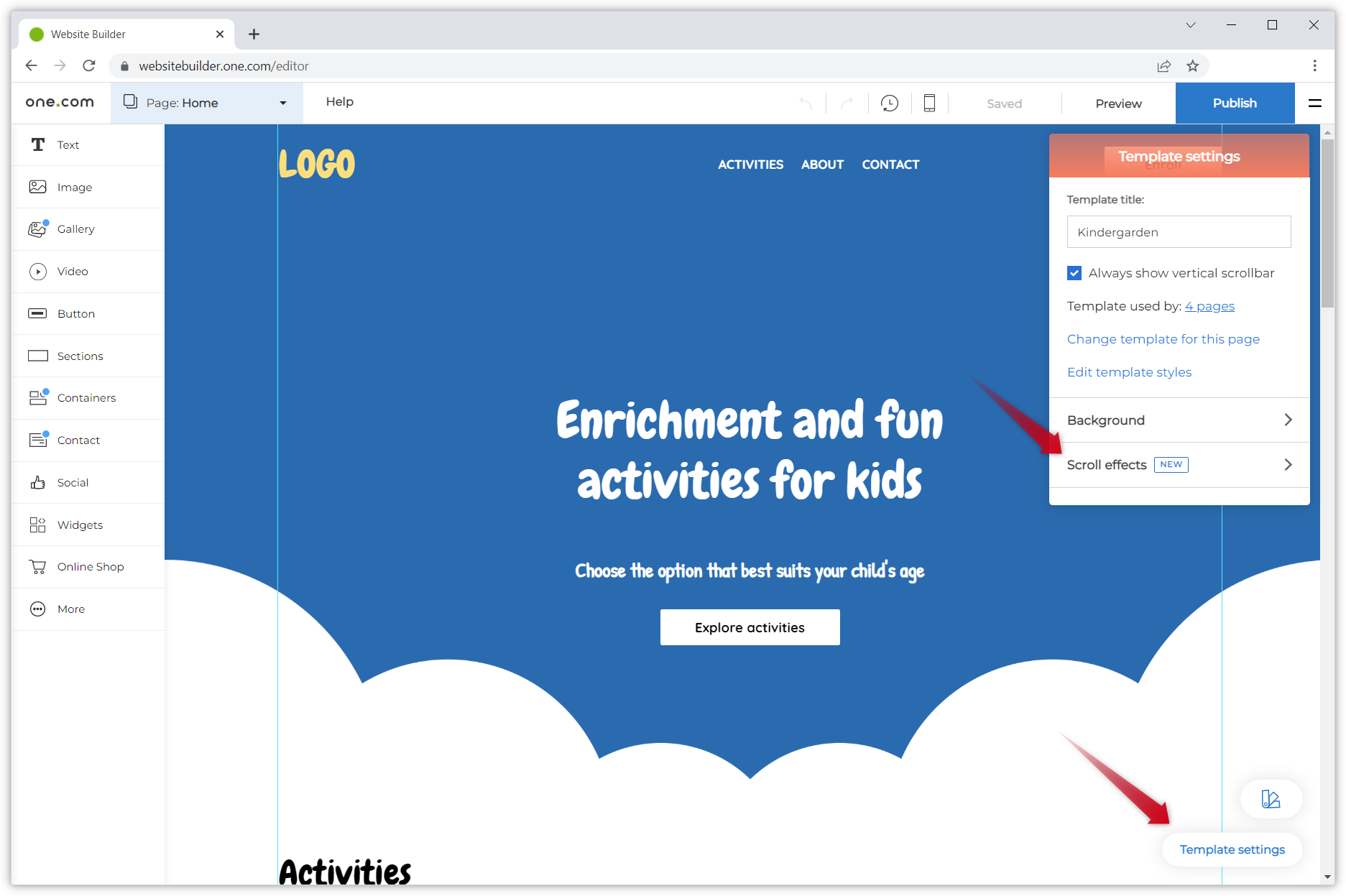 ---
Related articles: