To make it easy for people to find your site it needs a start page. If your site doesn't have a start page, visitors need to type in the exact location, for example, www.one-example.com/contact.html. When your site has a start page, visitors only need to type in the domain name.
In Website Builder, a start page is always called index.html, in small letters. In this article, we'll show you how you can easily set a start page in Website Builder.
Don't have access to Website Builder? You can try it out for free for 14 days and create a website in no time. Start your free trial now
---
Step 1 - Open Website Builder
Log in to your one.com control panel and open Website Builder.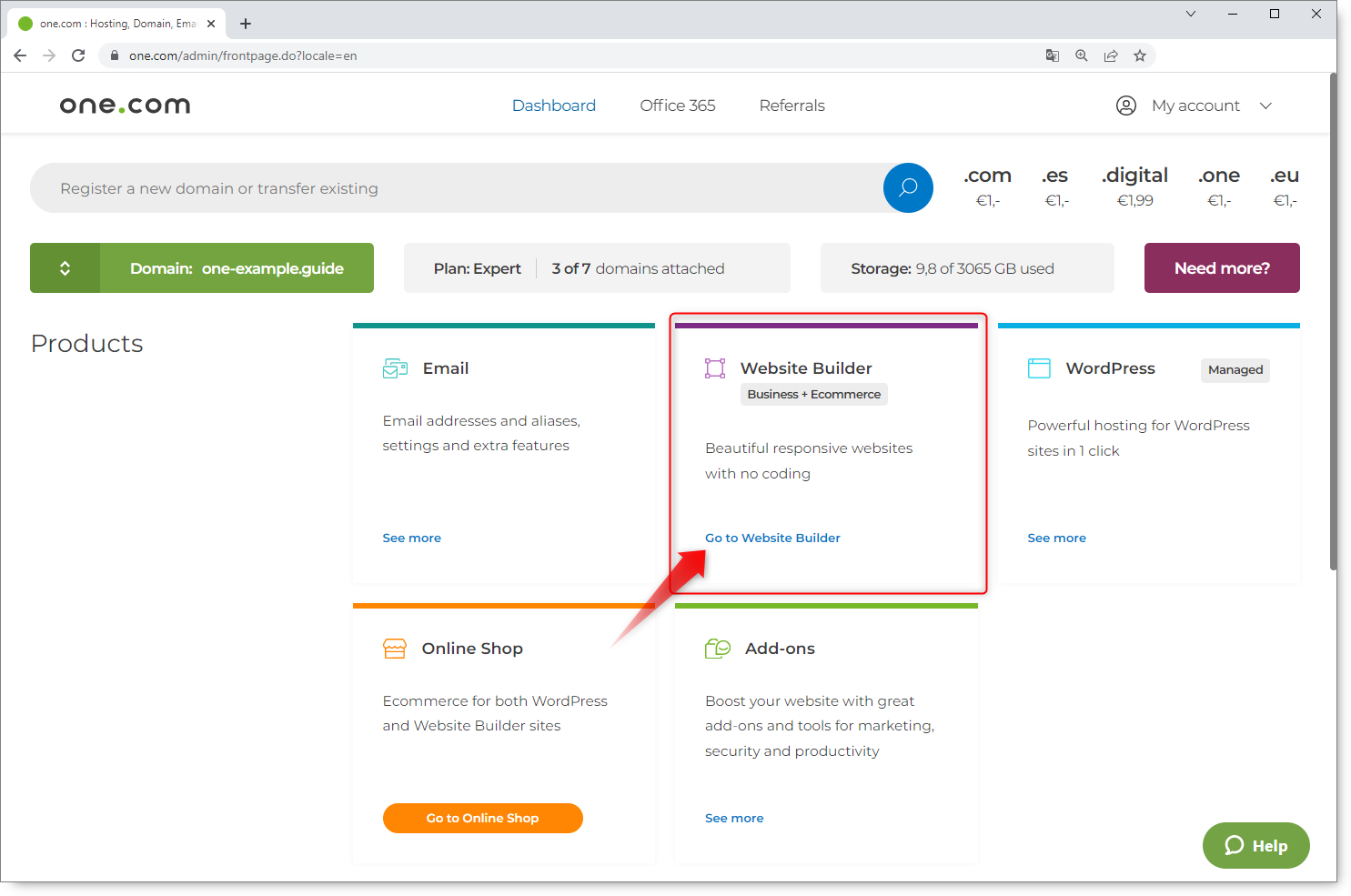 ---
Step 2 - Go to page settings
Click the pages menu at the top of your screen.
Let your mouse hover over the page that you want to make the start page. Click the three dots that appear next to it and select Settings.
---
Step 3 - Set the start page
In the bottom-left corner, check the box for "Make this page your start page".
Click Save.
Note: It's not possible to set a subpage as your start page. This is due to the fact that the start page needs to be in the root directory of your site. If you want a subpage as the start page, you'll need to move it up and make it a main page in your site menu.
---
Step 4 - Done!
That's all! You have now set your start page. You can recognize the start page by the small house icon that is visible in the pages menu.
---
Related articles: