You can quickly turn pages into subpages in the one.com Website Builder. When a page becomes a subpage, it will appear underneath its main page in the menu on your site. In this article, we'll quickly show you how to create a subpage.
Open Website Builder and open the Pages menu in the blue bar.
Click on the page you want to make into a subpage and drag it over the parent page until you see a blue box around it.
If you want to make it part of the main menu again, drag the page back until you see a blue line between the pages.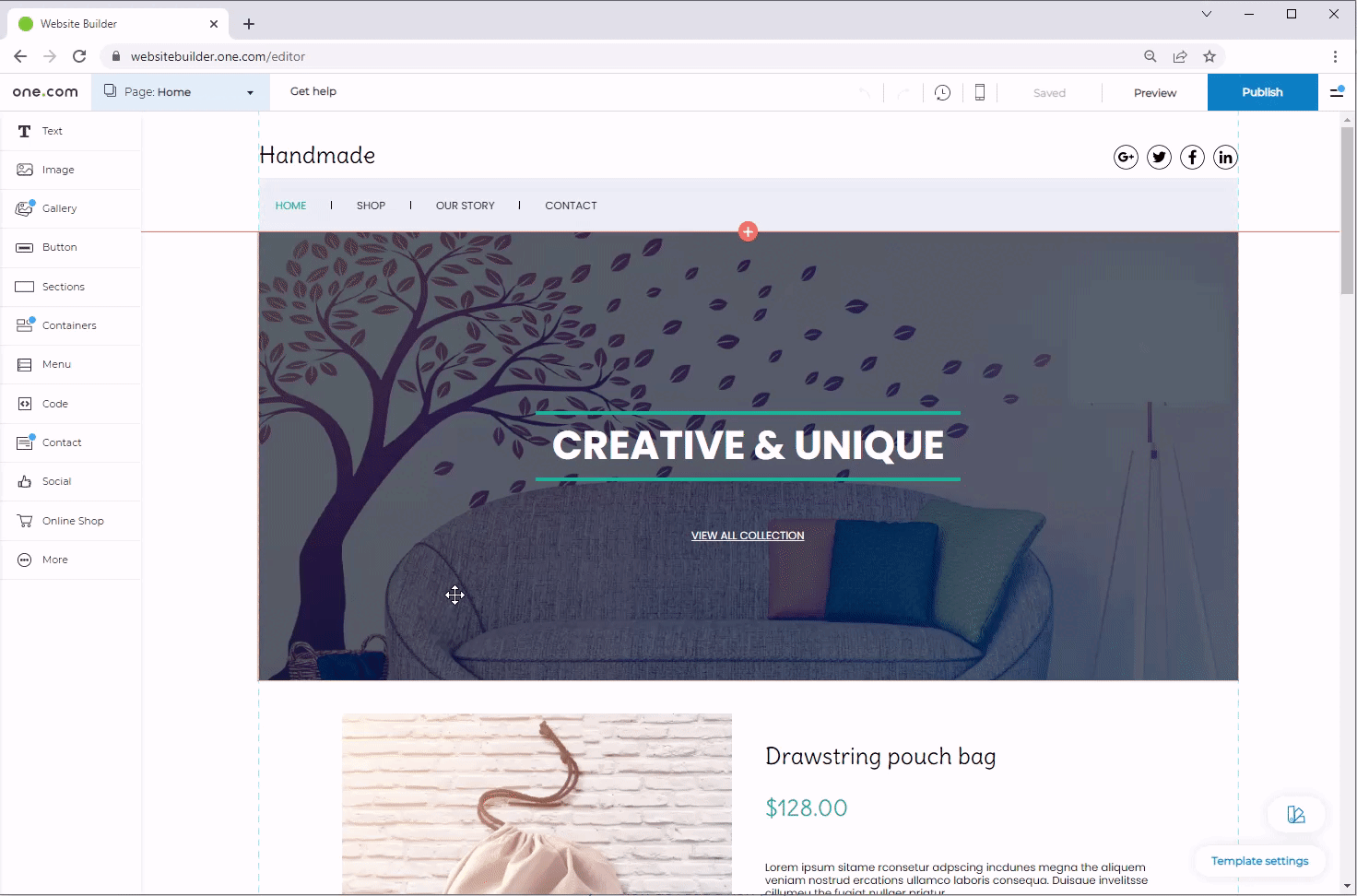 Note that to show the subpages on your site, you must select a menu variant that indicates access to subpages via a dropdown arrow. Select the menu component and go to Edit menu. You will see the available variants in the grey bar that appears. The multilevel variants are vertical tree, vertical dropdown and horizontal dropdown.
---
Related articles: