To make it easy for people to find your site it needs a start page. If your site doesn't have a start page, visitors need to type in the exact location, for example, www.one-example.com/contact.html. When your site has a start page, visitors only need to type in the domain name.
In Website Builder, a start page is always called index.html, in small letters.
Don't have access to Website Builder? You can try it out for free for 14 days and create a website in no time. Start your free trial now
---
Step 1 - Open Website Builder
Log in to your One.com control panel and open Website Builder.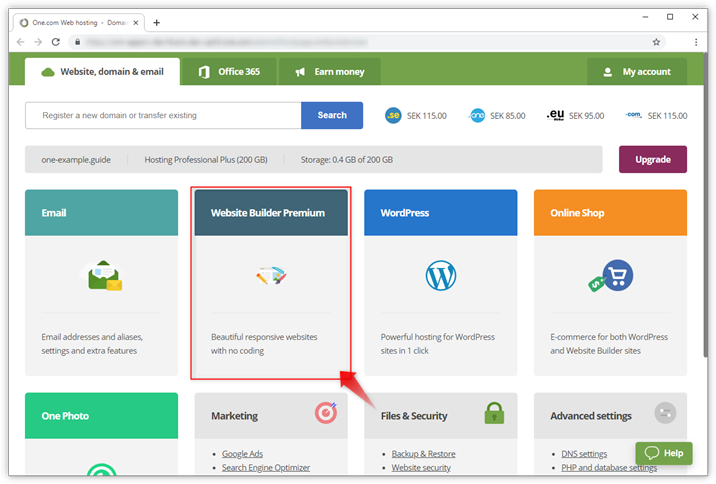 ---
Step 2 - Go to page settings
Click the pages menu at the top of your screen
Right-click on the page that you want to make your start page and click Settings.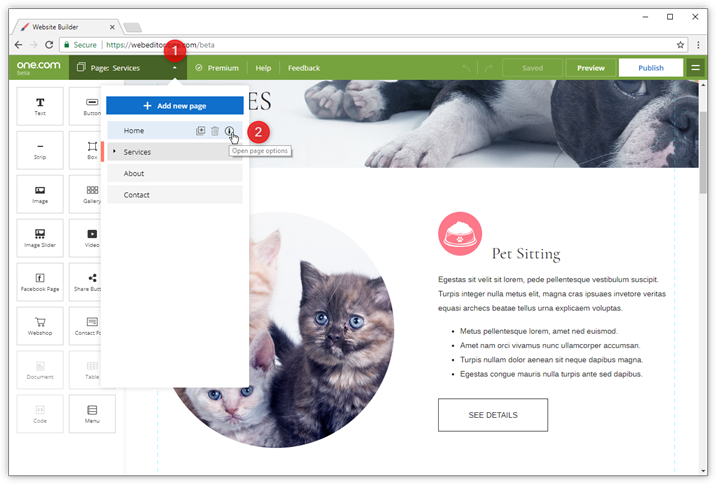 ---
Step 3 - Set the start page
In the bottom-left corner, check the box for "Make this page my start page".
Click Save.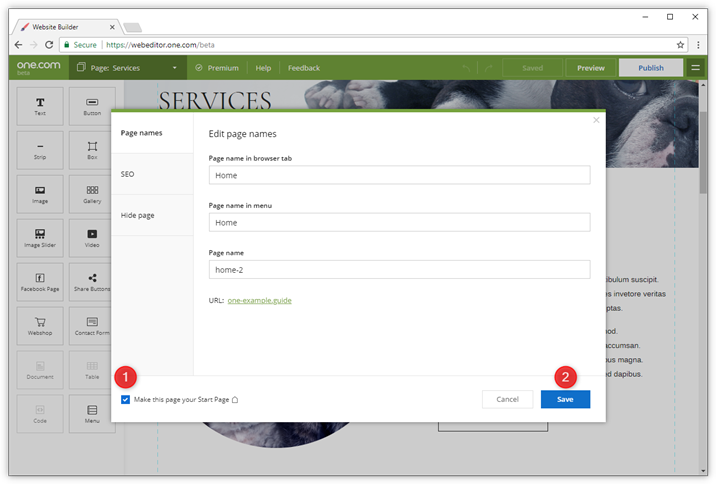 ---
Step 4 - Done!
That's all, you have now set your start page. You can recognize the start page by the small house icon that is visible in the pages menu.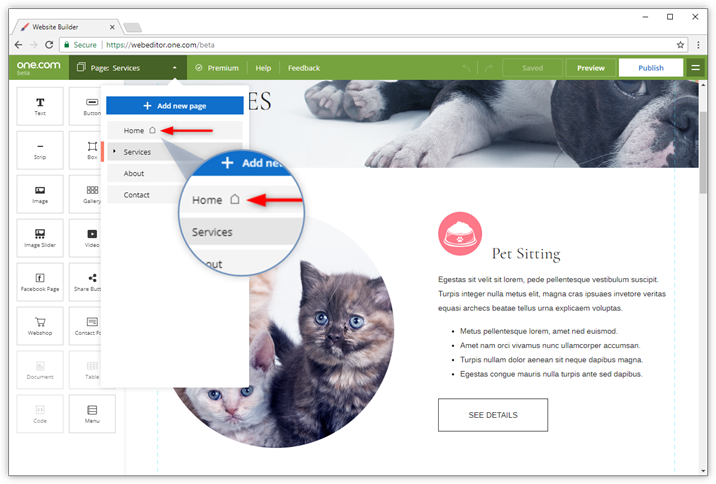 ---
Related articles: