In this guide, we'll explain how you can change the template of an existing page in the Website Builder. The template determines the design and overall style of your site. The header and footer are stable parts of the template, and everything in these elements will appear on all pages that use this same template.
When you change the template of an existing page, the content (the components and the text) in the sections on that page will stay the same - only the style will change. The header and the footer will change completely to accommodate the design of the new template, but you can easily edit this layout to your liking after you've added the template.
Select the page for which you want to change the template in the pages menu.
Click Template settings in the bottom-right corner to open a floating menu.
Click Change template for this page.
Select a template from your existing templates and click Save
The template is now changed. Click Save and Publish to make your changes visible online.
Tip: If you want to use a different one.com template for your site, you first need to add it to your existing templates. Check our guide for step-by-step instructions: How do I change to a new template in Website Builder?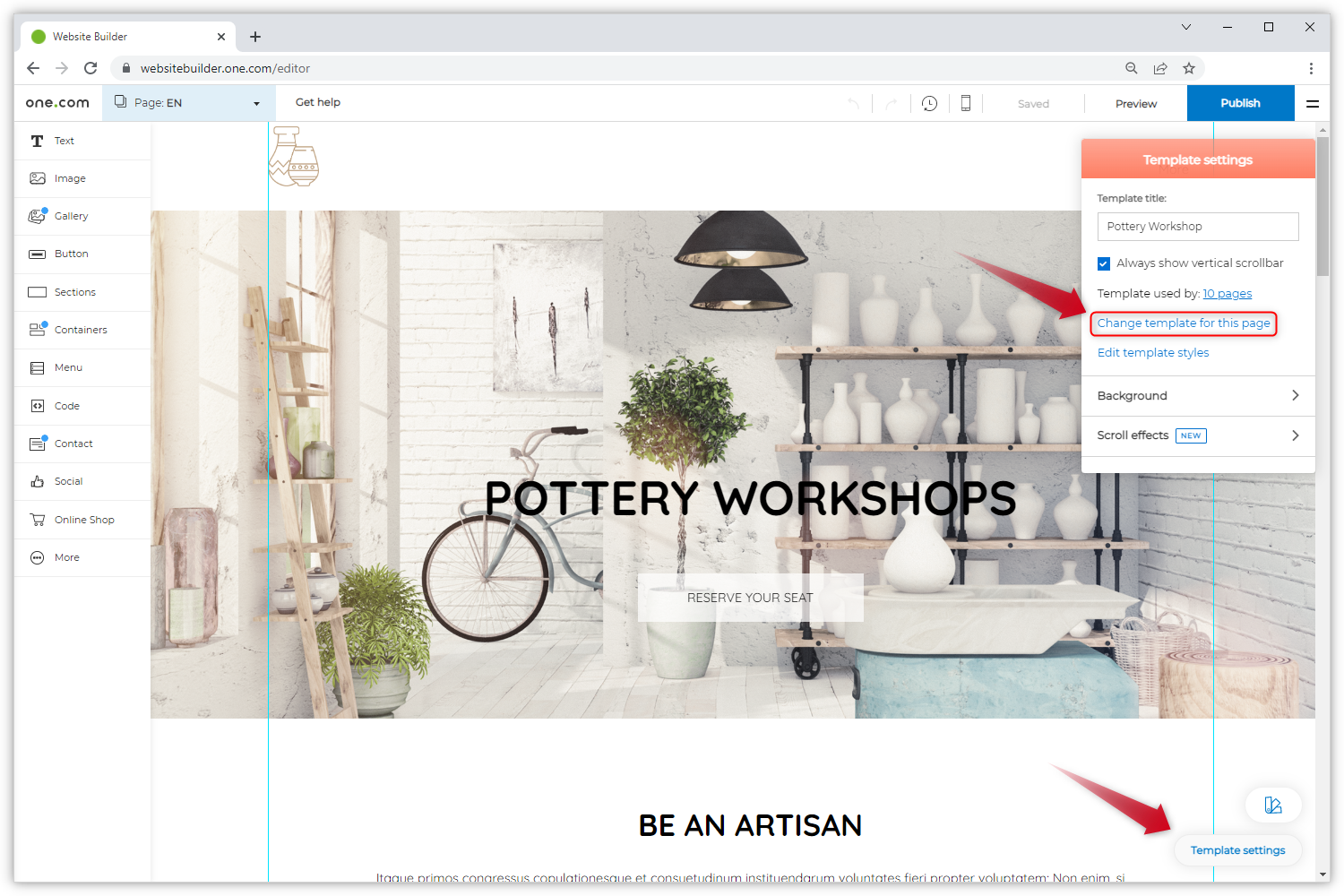 ---
Related articles: