You can cancel Premium Mail from two locations:
Remember that you need to cancel Premium Mail for each email account separately.
---
Cancel Premium Mail inside Webmail
Log in to Webmail and go to Settings.
Click Premium Mail in the menu to the left.
Click "Do you want to cancel your subscription?".
Click Ok, to confirm your cancellation.
Note: If you later want to reactivate Premium Mail, you can request this from inside Webmail, but the web space owner needs to approve it.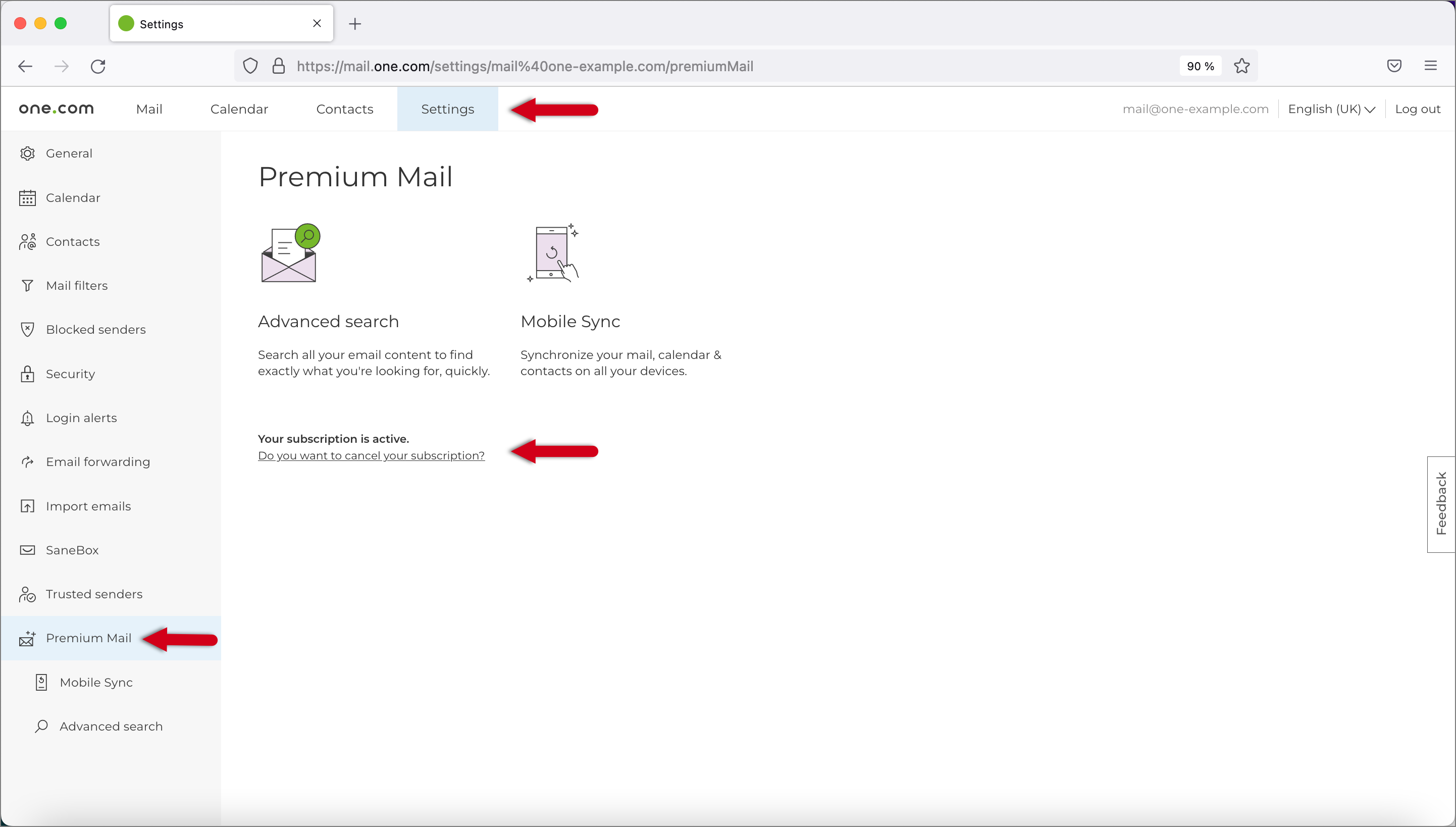 ---
Cancel Premium Mail from the one.com control panel
You can manage Premium Mail for all email accounts on your domain from the one.com control panel under Mail Administration.
Log in to the one.com control panel and click on the Email tile to go to mail administration.
Under Your email accounts, locate the address you want to deactivate Premium Mail for.
Cancel Premium Mail by clicking Active to the right.
Click Cancel subscription to confirm.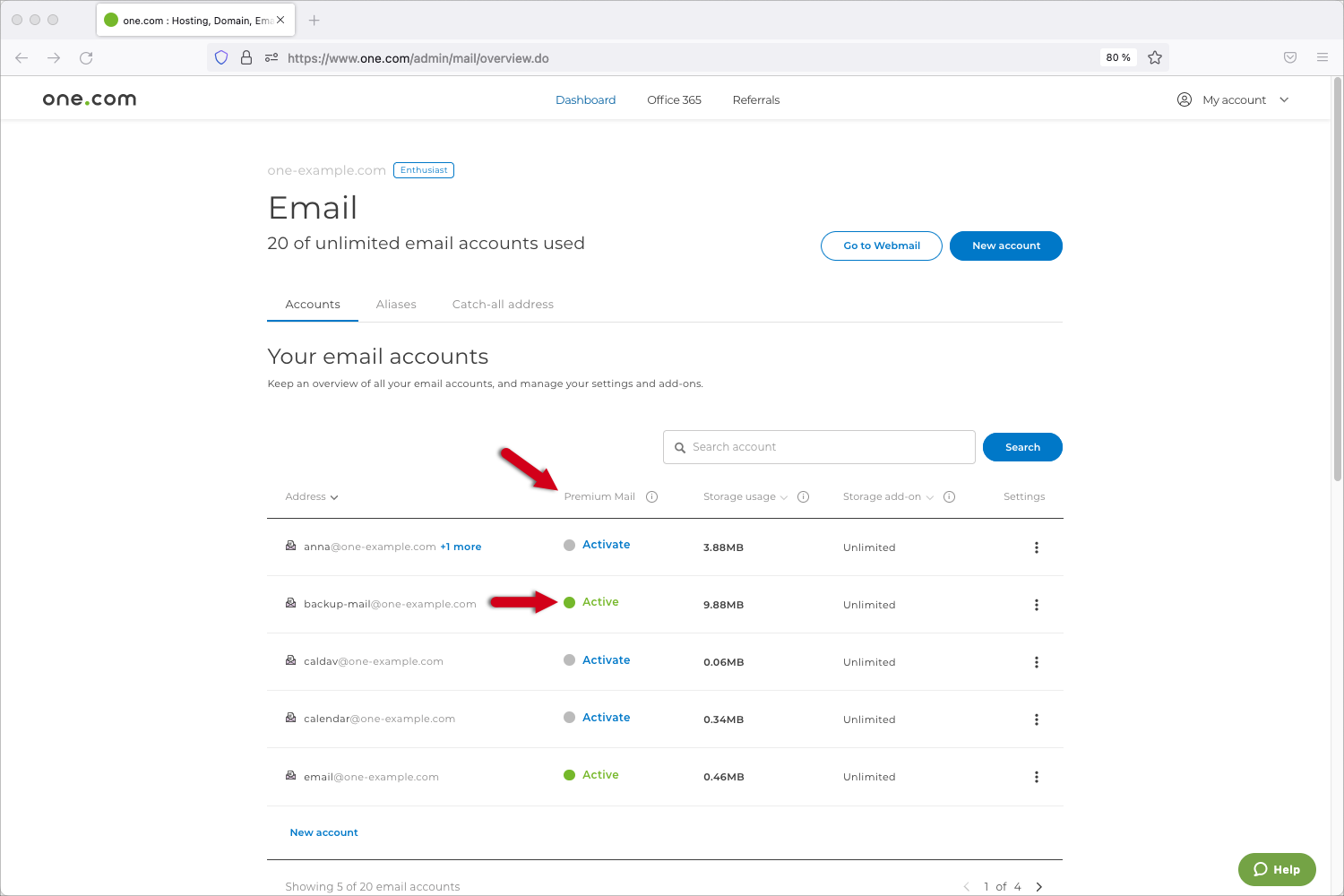 ---
Related articles: