You can easily add a new page to your site in the one.com Website Builder. In this guide, we'll show you how.
---
Step 1 - Click Add new page
Click the pages menu in the blue bar at the top of the screen.
Next, click the blue + Add new page button.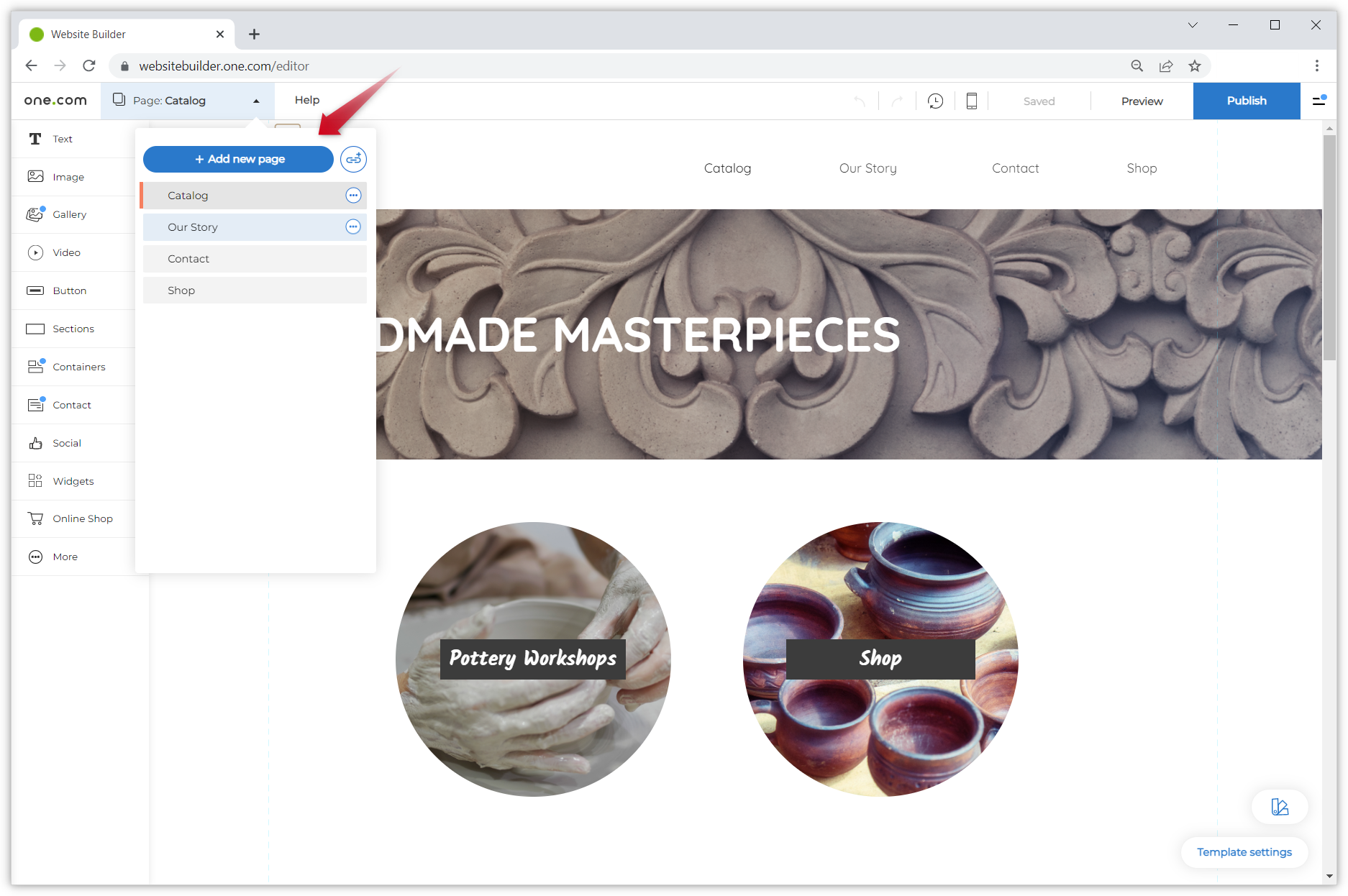 ---
Step 2 - Choose a layout
Select one of the predefined layouts, or choose a blank page. Your new page will use the template of the page that is currently active. Hold your cursor over the small icon with a + inside a magnifying glass to see a larger layout example.

Browse the layout suggestions or filter them by category in the dropdown menu at the top of the window. You can also explore more template options by clicking the Explore one.com templates link at the bottom-left corner of the window.


If you choose one of the layouts, click Add to continue.
Tip: You can also add a link to a section on a page or link to another page, a file on the webspace or an external address. You can select your desired option in the tabs on the left side of the menu for the new page.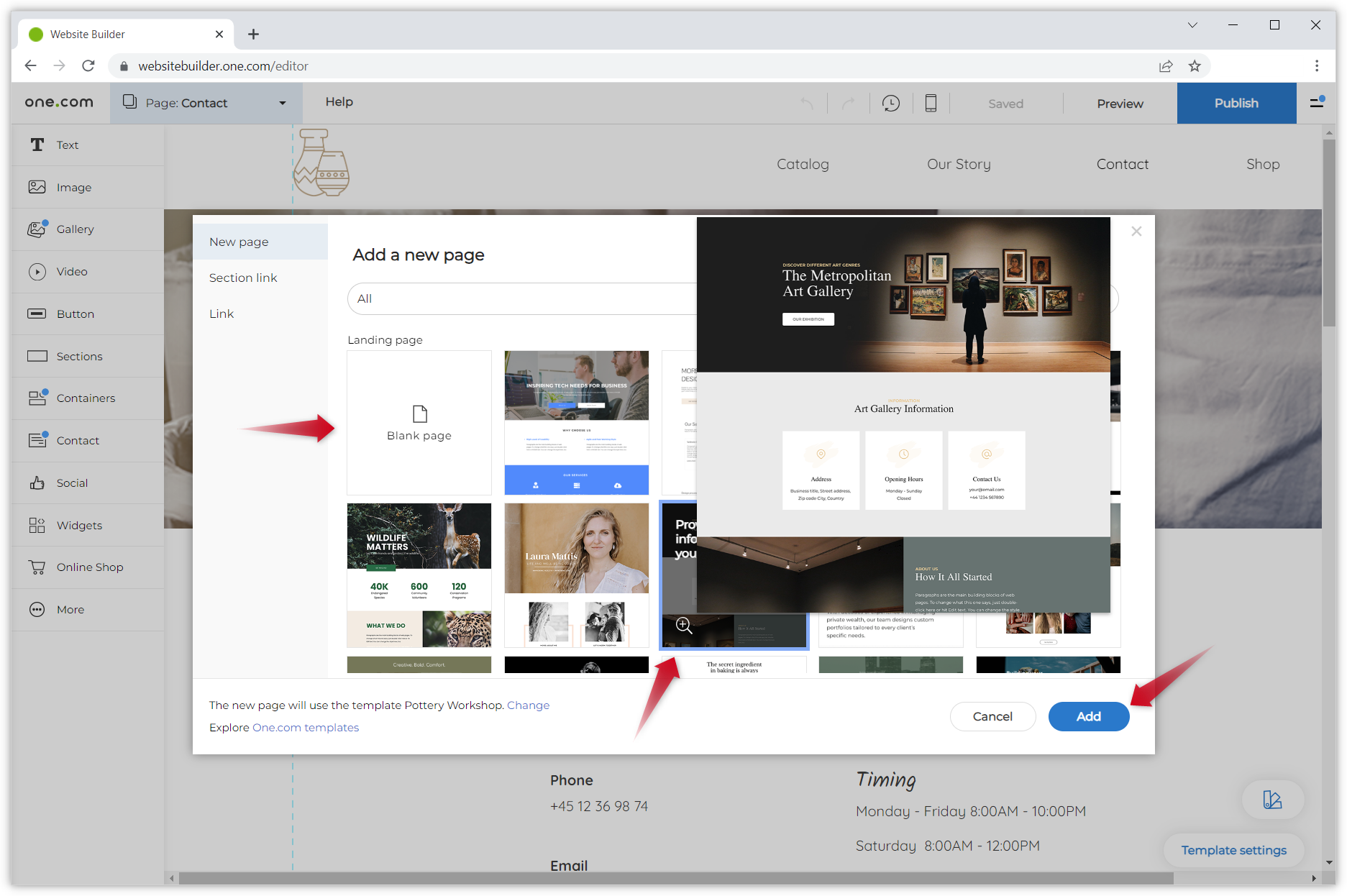 ---
Step 3 - Enter a name
Enter a name for your page and click OK to save. The title will become visible in your menu.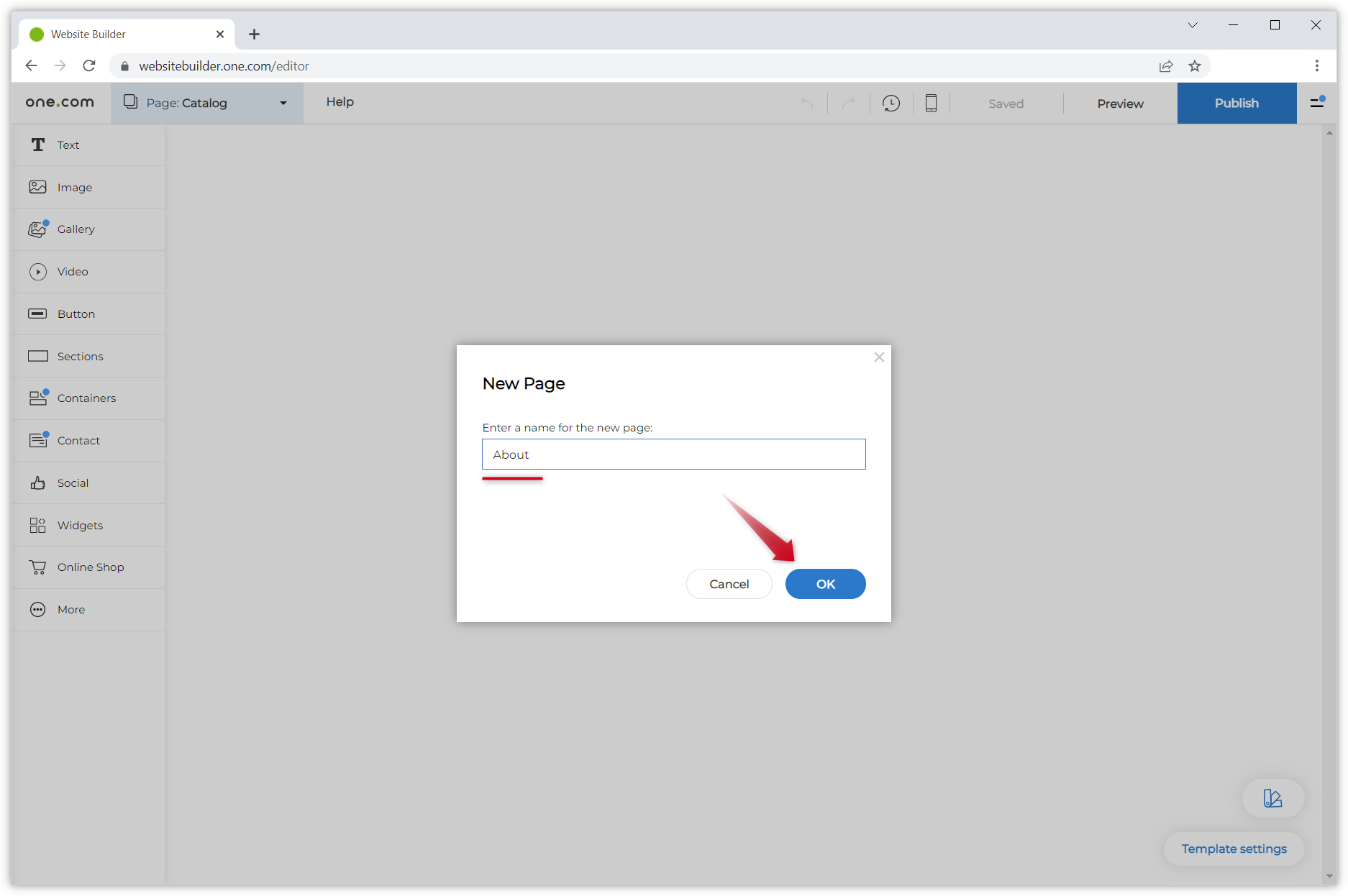 ---
Step 4 - That's it!
The page has been added and is also visible in your menu. You can now start editing.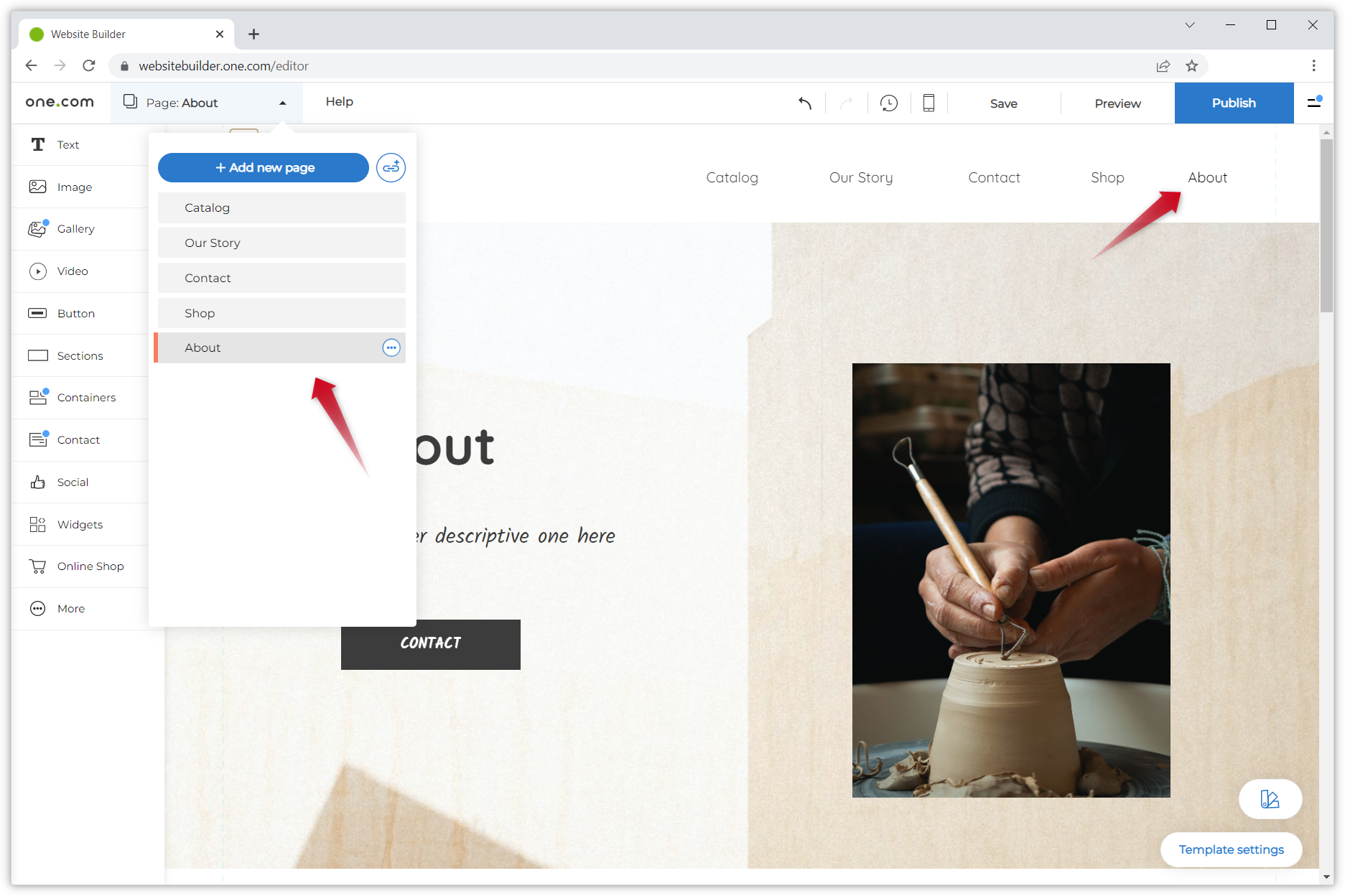 ---
Related articles: