If you have pages in Website Builder that you no longer want, it's easy to delete them. Follow this step-by-step guide that shows you how to delete a page in Website Builder.
Open the page's menu in the bar at the top of the screen.
Click on the three dots to the right of the page that you want to delete and click Delete page.
Click Delete in the popup window to confirm that you want to permanently delete the page.
Tip: Instead of permanently deleting a page, you can also hide a page so it doesn't get published.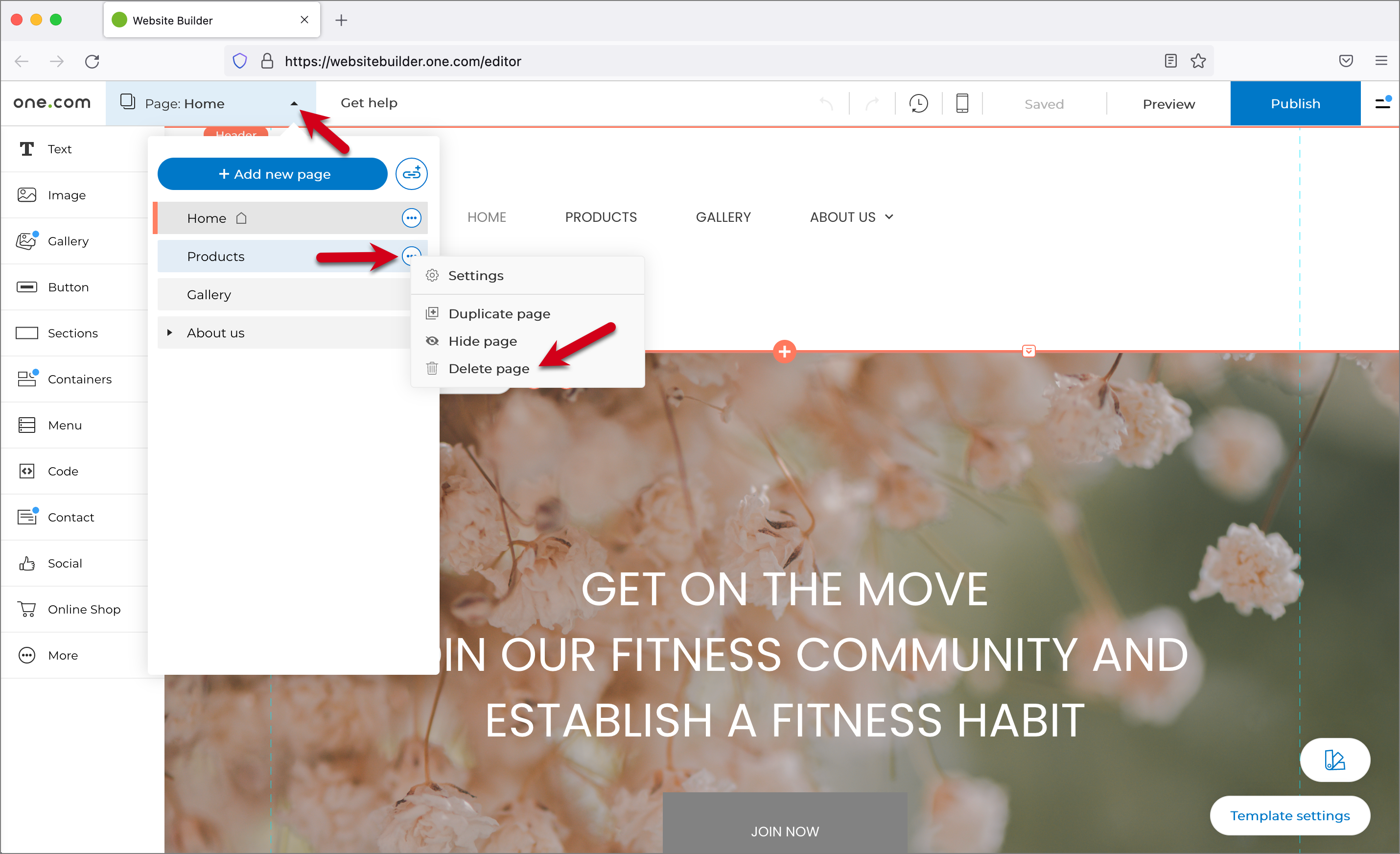 ---
Related articles: