Open the pages menu in the green bar at the top of the screen.
Right-click on the page that you want to delete and click Delete page.
Click Delete in the popup window to confirm that you want to permanently delete the page.
Tip: Instead of permanently deleting a page, you can also hide a page so it doesn't get published.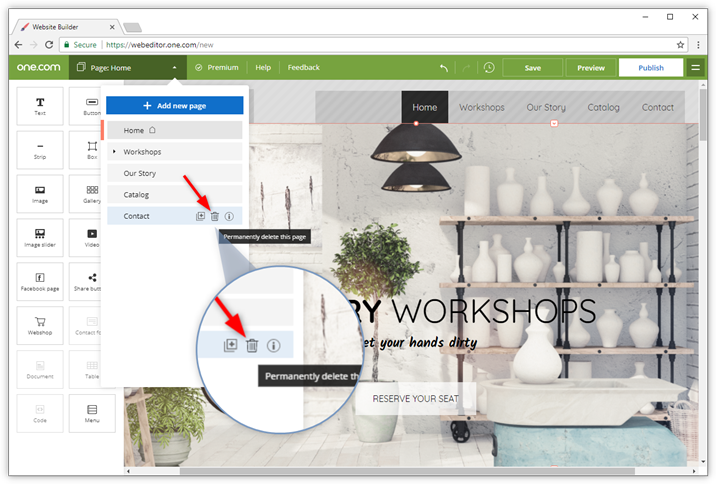 ---
Related articles: