Open the pages menu in the green bar.
Move your mouse over the page you want to delete, until you see the gear icon.
Three icons appear, click the Delete icon. It looks like a small garbage bin.
Click Delete in the popup window to confirm that you want to permanently delete the page.
Tip: Instead of permanently deleting a page, you can also hide a page so it doesn't get published.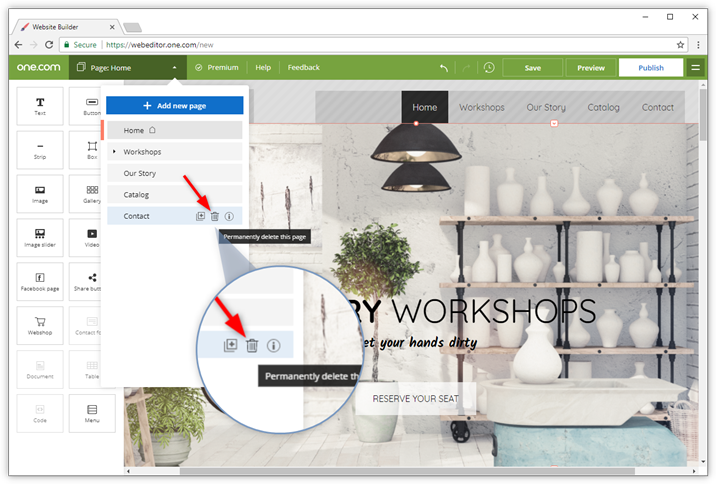 ---
Related articles:
Back