There are two ways of hiding a page in Website Builder:
Don't show the page in menus - The page is not visible in menus, but is still published. This can be handy with for example a custom error page, that should only be shown if an error occurs.
Don't publish the page - The page is not published at all. This is useful if you are still editing a page and it should not be part of your website yet, or if you want to limit your site to 5 pages.
---
Step 1 - Open the pages menu
In Website Builder, open the pages menu in the green bar at the top of your screen.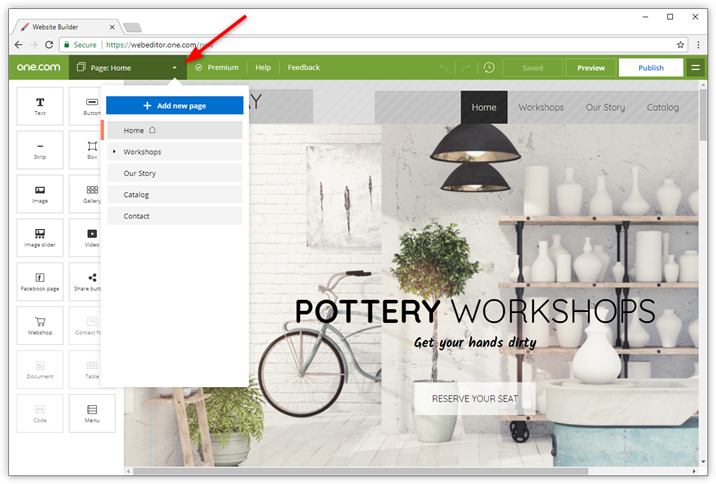 ---
Step 2 - Go to Page Information
Move your mouse over the page you want to hide until you see three small icons.
Click on the i-icon to open Page options.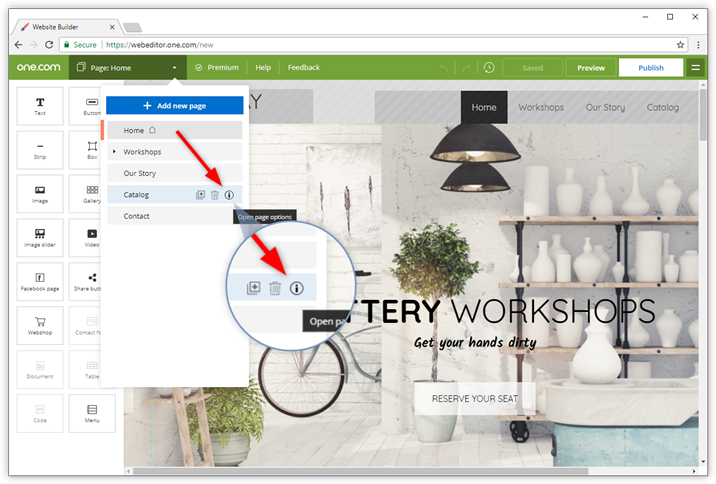 ---
Step 3 - Click Hide page
Click Hide page in the menu to the left.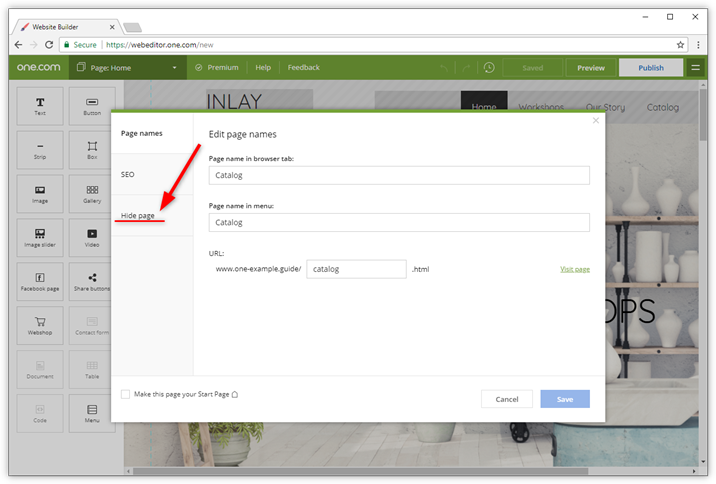 ---
Step 4 - Check box to hide
Check the box for Don't show in menus or Don't publish this page and click Save.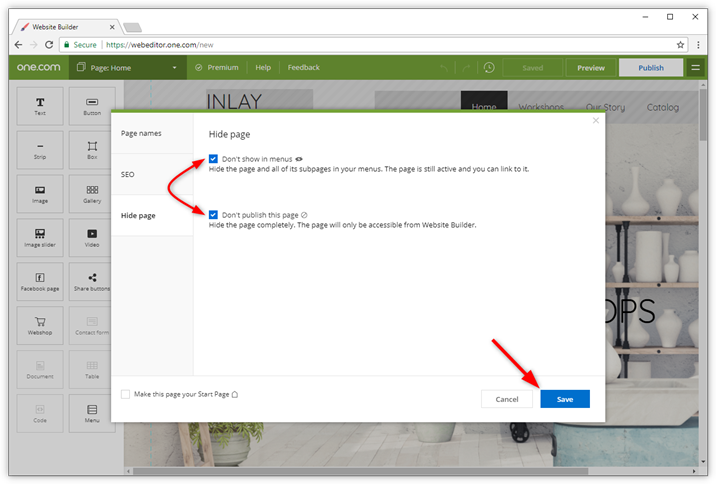 ---
Step 5 - All done!
Click Publish to make your changes visible online.
You can recognize a hidden page by the icons on the page in the pages menu
The eye icon indicates that a page is not shown in menus.
A circle with a line indicates the page doesn't get published and is only available in Website Builder.
---
Related articles: