A favicon is a small image or icon that is visible in the browser tab, next to the title of the page. For example, the favicon for Website Builder is a small brush. In this guide, we show you how to add one to your Website Builder site.
Tip: In Website Builder you can make any image file into a favicon. However, because the image will be downsized to 16x16 pixels, we recommend that you keep it very simple. Use a logo or stylized image that is recognisable, even when it's very small.
When you have a favicon image ready, you can add it to your site:
Open Website Builder and click Edit template in the bottom right corner
Click Template settings.
In the menu that appears, click on the field for Favicon.
Upload or select the image that you want to make your favicon and click Add to page.
Click Save and Publish to make your favicon visible online.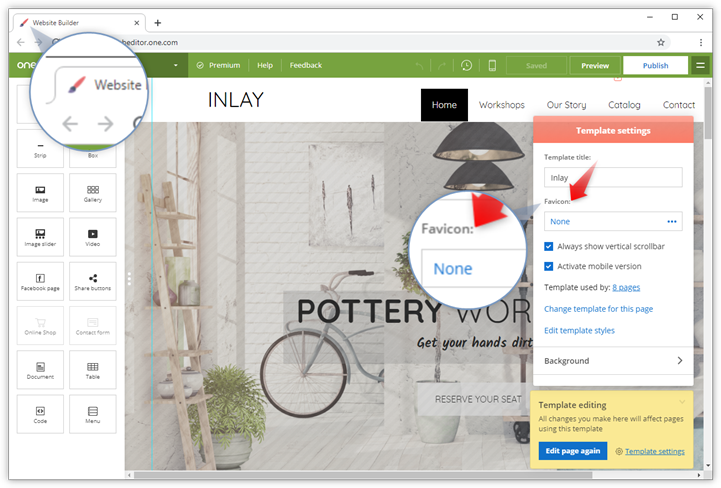 ---
Related articles:
Back