After you have added the Facebook pixel to your site, the following events in your online shop will be tracked:
Page view
When a user visits a page in your shop.
Add to cart
When a visitor adds a product to the cart.
Initiate checkout
When a visitor begins the checkout process.
Purchase
When a visitor has completed a purchase in your shop.
Besides these, we also track the following custom events:
AddedShippingInfo
When a visitor has typed in contact information, like name and address.
ChoseShipping
The shipping method the customer has chosen.
ChosePayment
The payment method the customer has chosen.
When an event is registered, it will become visible in the Facebook Events Manager.
Once you have enough events listed you can create an "Audience" and then create targeted ads for this audience. You can, for example, offer a 30% discount to visitors that have viewed a specific product.
Check this Facebook guide for more information:Create a Custom Audience.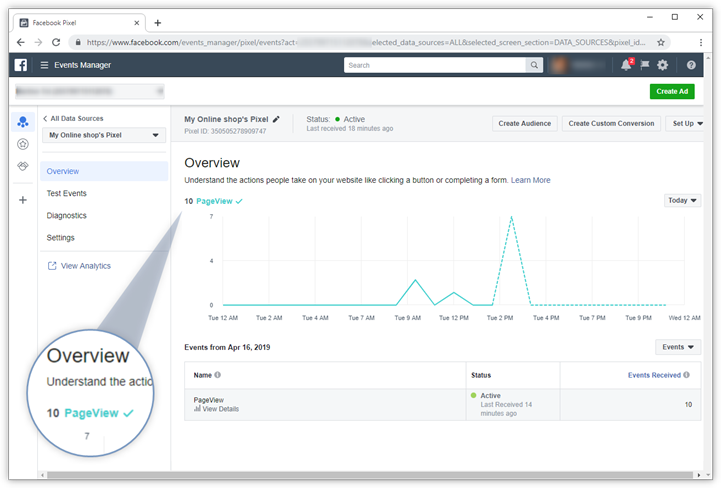 ---
Related articles: