In this guide, we explain how you can show related products in your online shop. Showing related products is a good way to promote certain products in your shop and increase sales.
---
Step 1 - Enable related products for your shop
Start by enabling related products for your entire shop.
Log in to the one.com control panel and go to the Online Shop.
Click Settings > Related products.
Type in a Selection title to appear above the related products.
Slide Display to "On".
Select how the related products should be sorted. For example, if you select Highest quantity, the product(s) that you have most of in stock, will be shown.
Click Save settings in the top-right corner.
---
Step 2 - Specify related products for a single product
Optionally, you can select specific related products to be shown for a specific product, for example, if you want to show products of the same type or category. This will overrule the general settings for your shop.
Click Products in the menu to the left.
Click on the product that you want to specify related products for.
Scroll down to Related products.
Type in the name, or part of the name, of the product and click Search products.
Select up to four products that you want to show.
Click Save product in the top-right corner.
---
Step 3 - Done!
Once the related products are enabled they will be visible right under the product. The header is what you entered as "Selection title".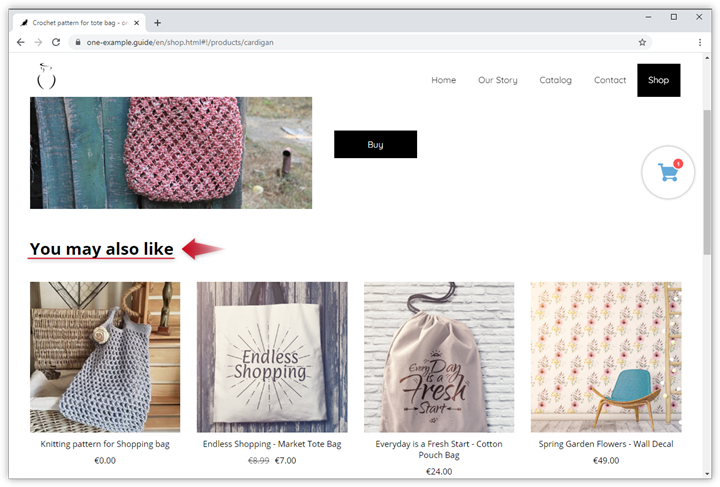 ---
Related articles: