You can display your Instagram feed on your Website Builder site using the "Instagram gallery" component. If you have Website Builder Premium, you can find it in the menu to the left under "Social". When you use the component for the first time, you need to connect it to an Instagram account.
Log in and open Website Builder.
Go to the page where you want to show your Instagram images.
Click Social in the menu to the left and drag the Instagram gallery component in your page.
Connect your Instagram account by entering your login details.
Set the number of columns and rows, and the spacing between images.
Click Save and Publish to make your changes visible online.
The Instagram gallery on your website will update automatically whenever you add new images to your Instagram account. Depending on your privacy settings, you may need to reconnect your Instagram account again after 60 days.
Tip: You can set what happens when clicking an image. Click Settings > On click and select if you want to show a larger image - with or without caption, open the Instagram post or do nothing.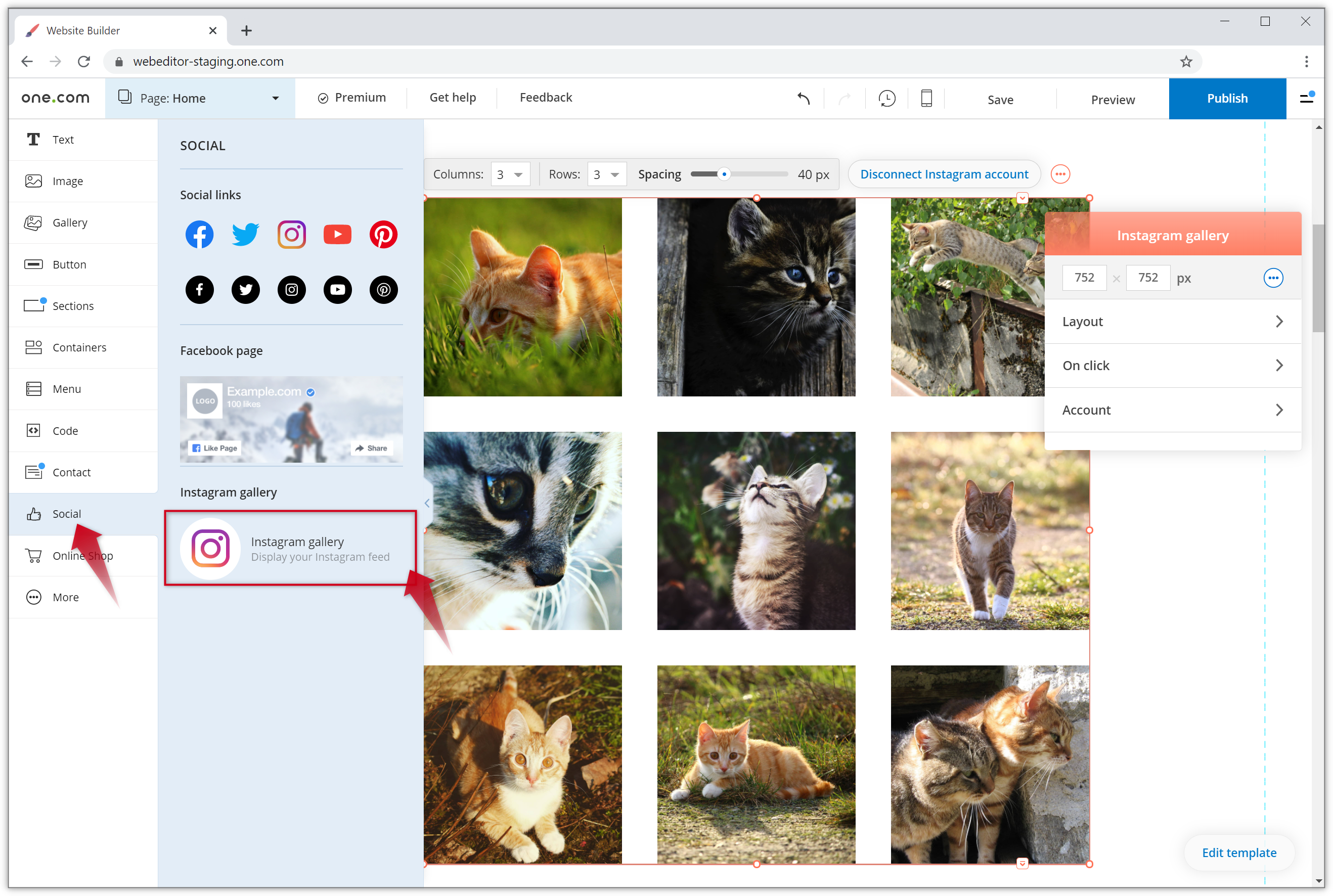 ---
Related articles: