In this article, we'll show you how to create new contacts and how you can organise them in groups. Webmail stores your contacts alphabetically so you can access them quickly when writing emails.
---
Step 1 - Go to Contacts in Webmail
When logged in to your Webmail, click the Contacts icon in the menu to the left of your screen.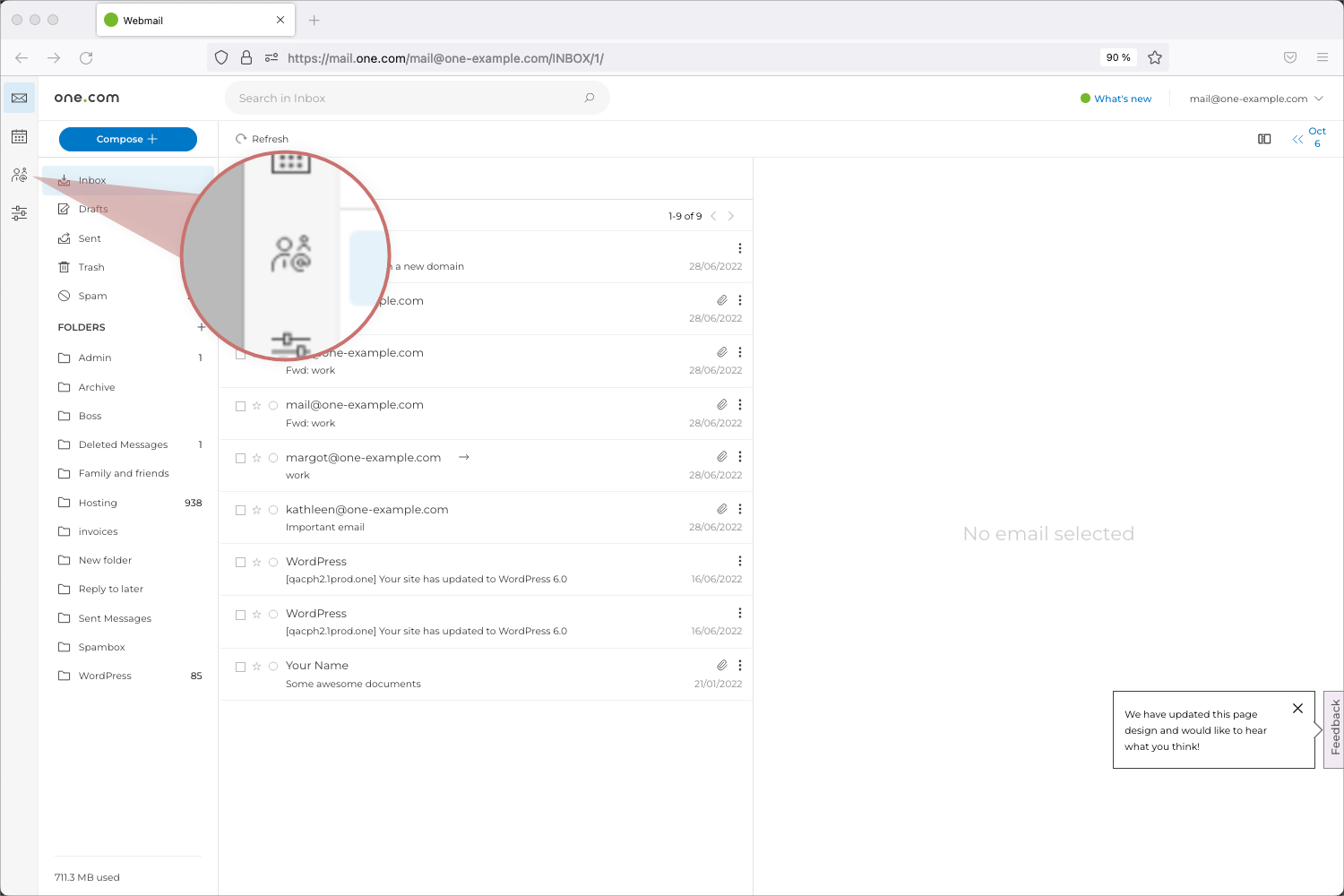 ---
Step 2 - Click New contact
Click New contact in the upper left corner of your Webmail.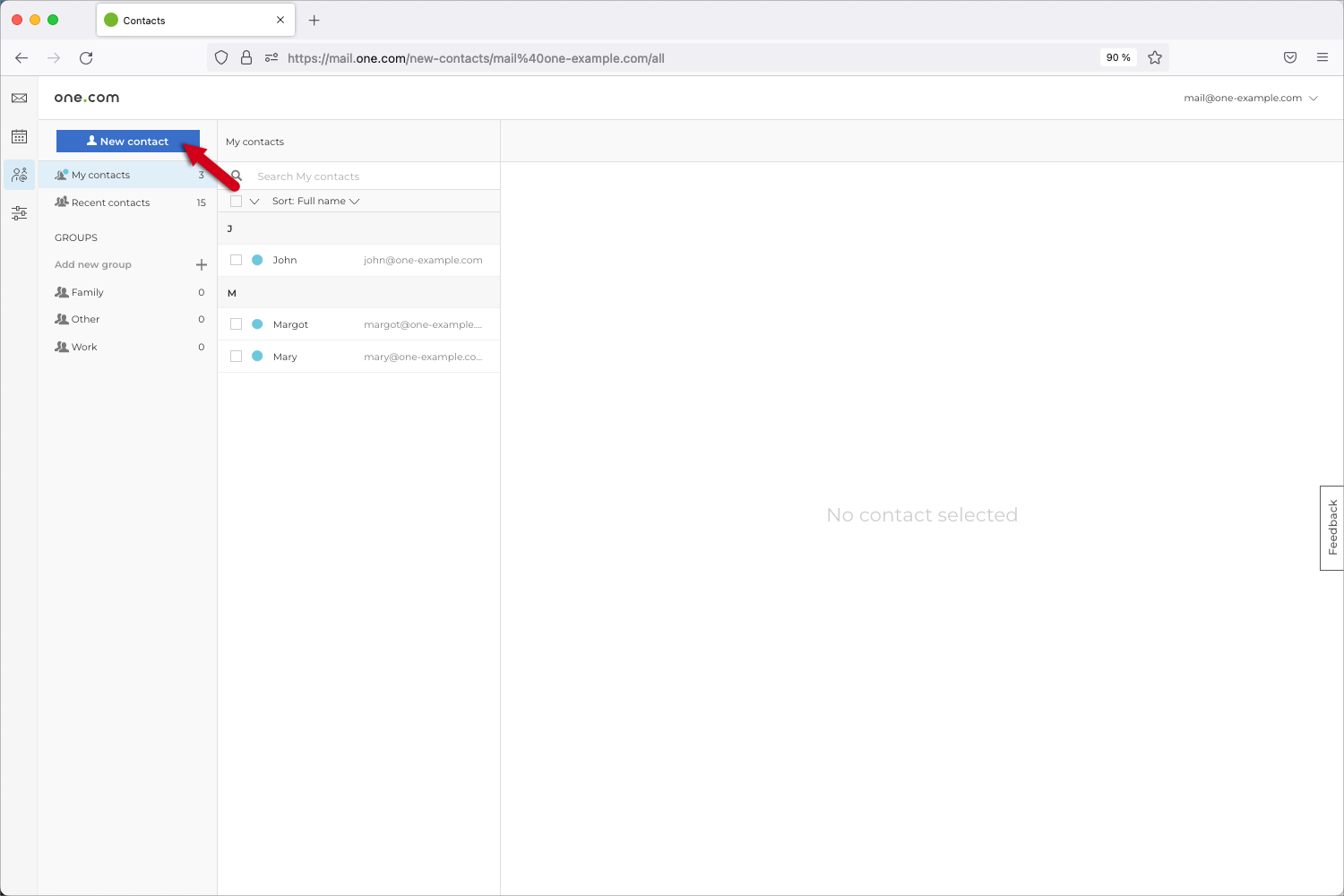 ---
Step 3 - Enter the info for the new contact
You can now enter the contact details on the right-hand side and click Save.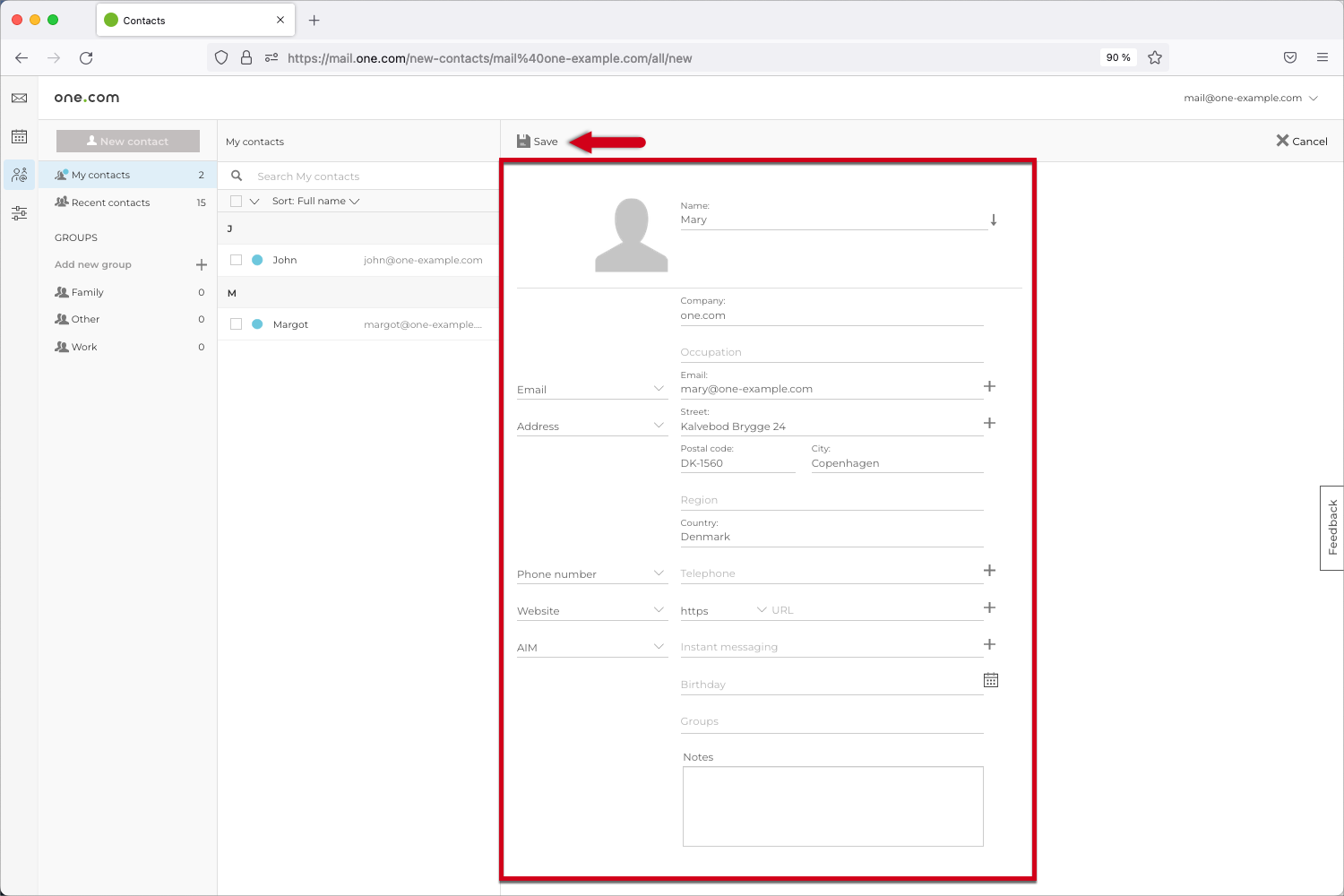 ---
Step 4 - How to group your contacts
To organise your contacts, you can create different groups for them, for example, Coworkers, Family etc.
On the Contact page in Webmail, click the plus (+) icon on the right side of Add new group, and type in a name for the new group.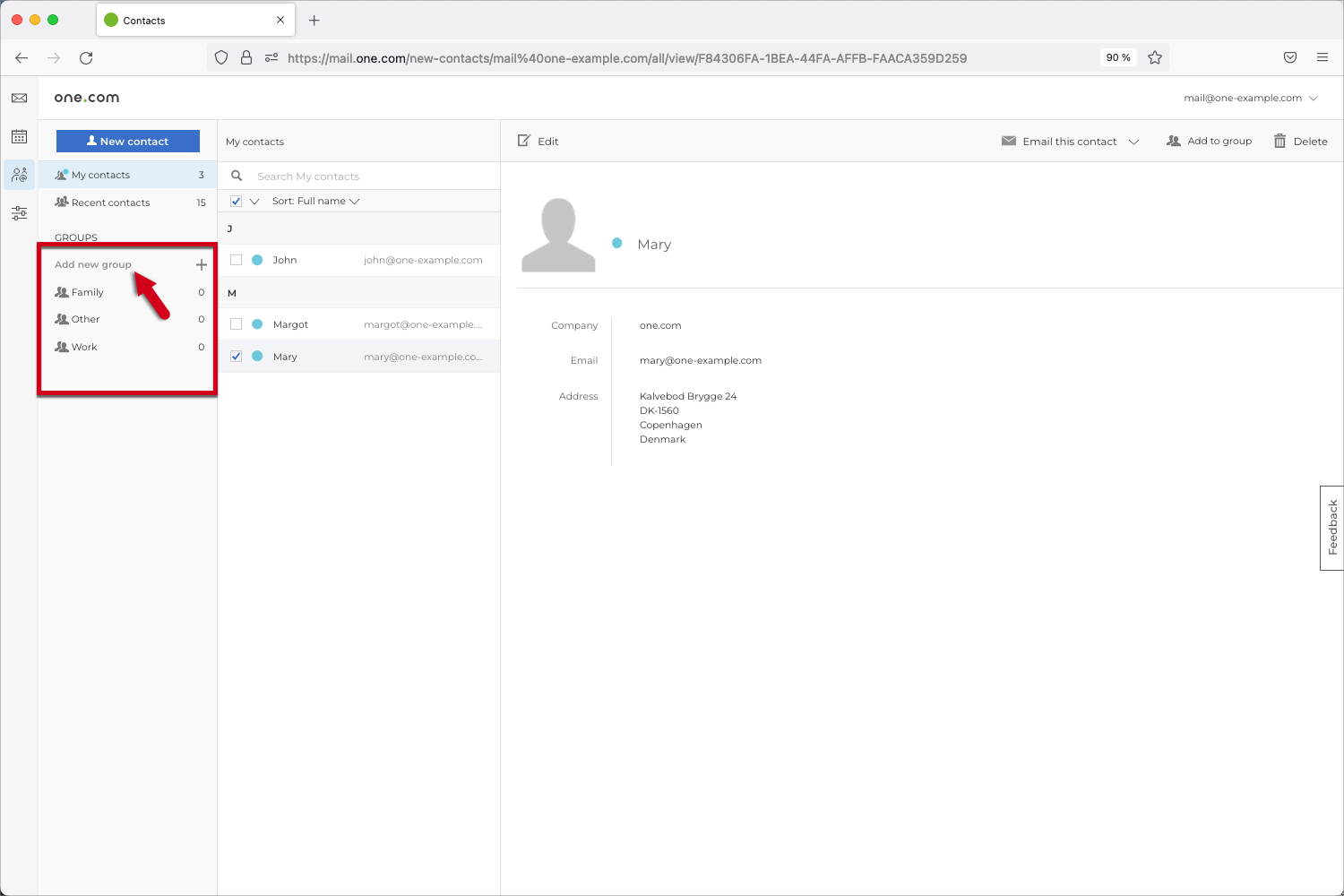 You can add a contact to different groups by selecting the contact in your list and clicking on Add to group on the page's upper right side. All your groups will be listed here, and you can choose the correct group for this contact. You can add a contact to multiple groups.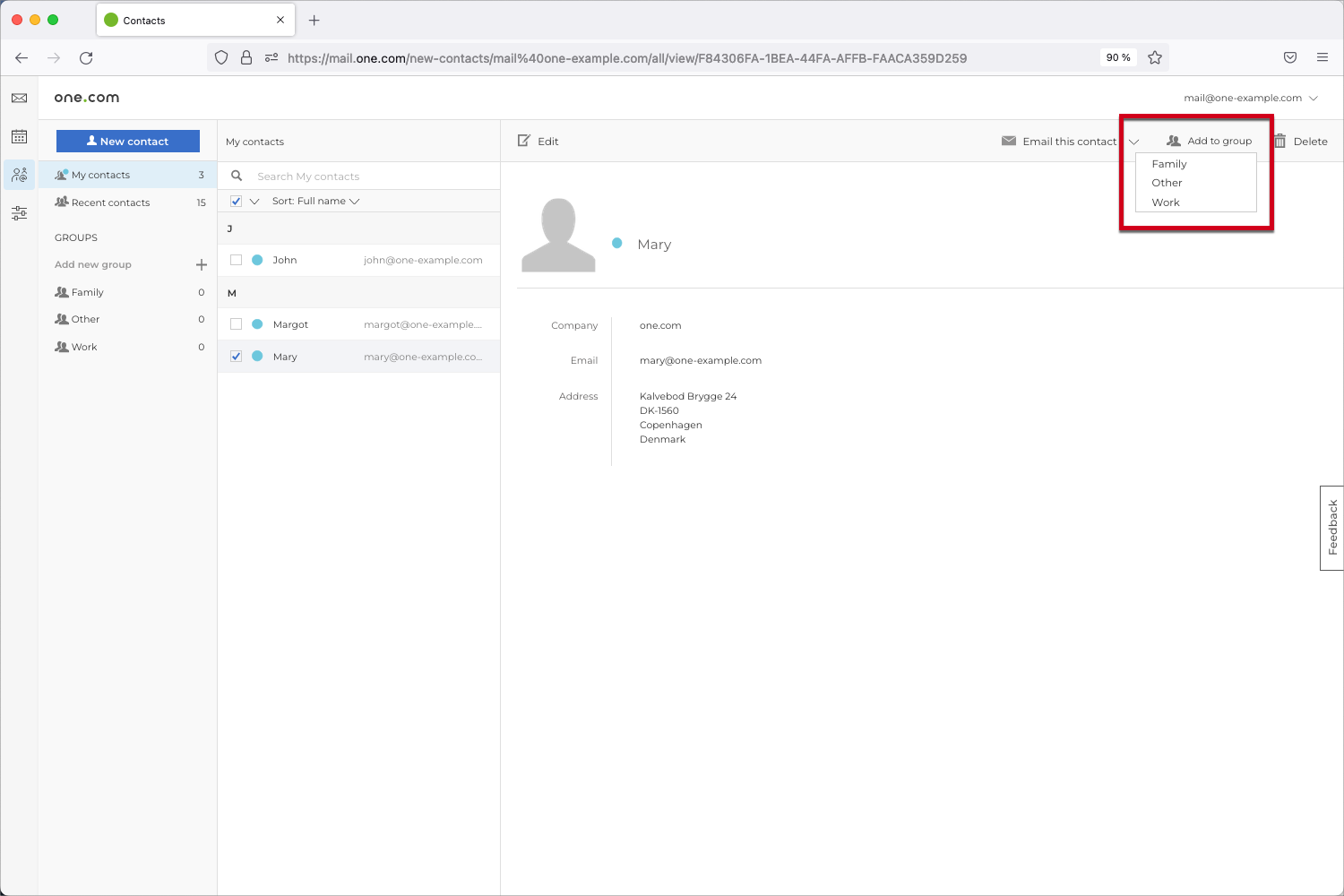 ---
Related articles: