With Webmail, you can send and receive email anywhere, as long as you have access to the internet and a browser. Before you can log in, you first need to create an email account.
Don't have an email address yet? With our email hosting solution, you can mail professionally with your domain to all your contacts.
---
Step 1 - Go to Webmail on the one.com website
Open www.one.com in your browser.
Click the Login button in the top right corner and then choose Webmail.
Tip: You can also go directly to the login page by typing mail.one.com in your browser.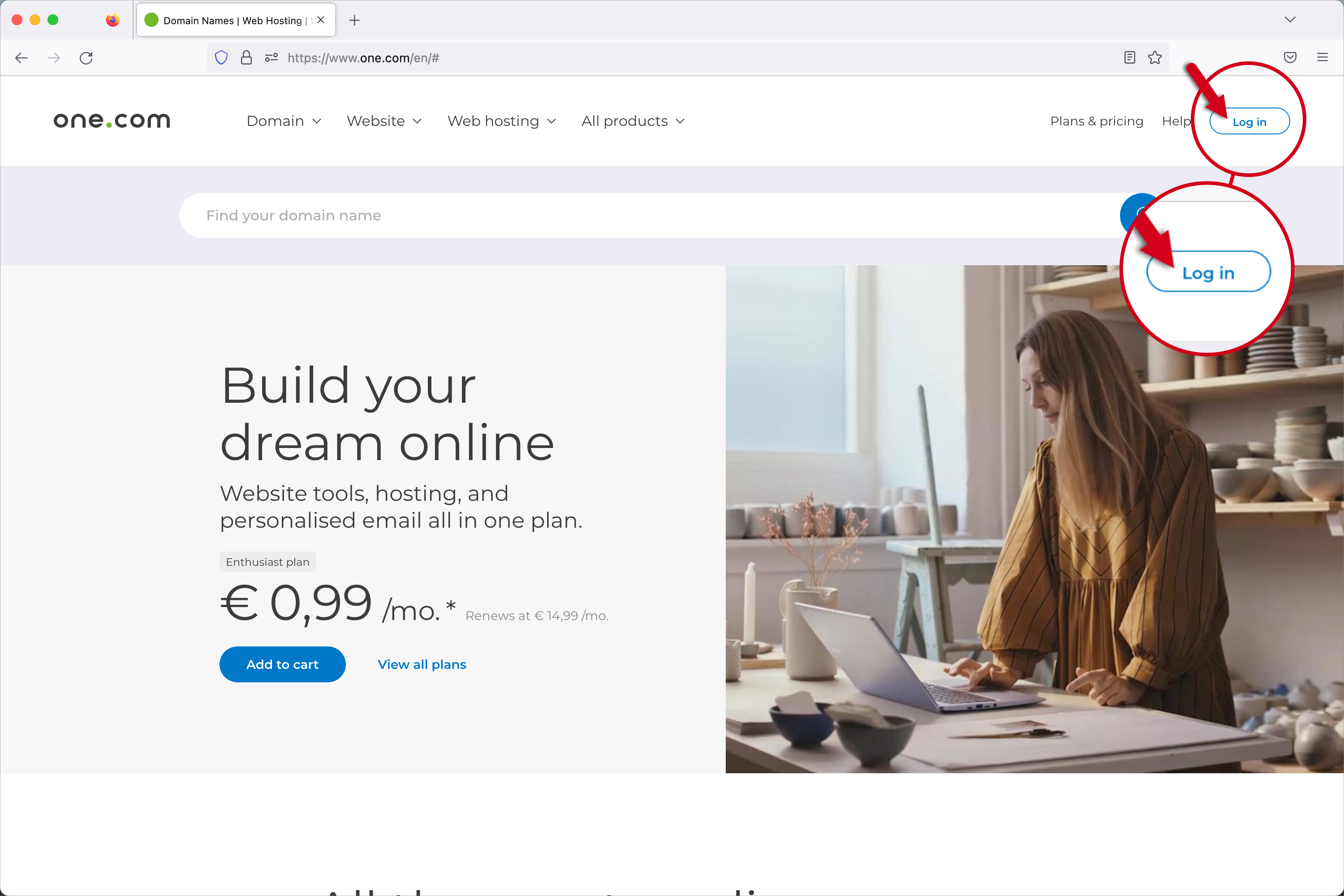 ---
Step 2 - Enter your details
Enter your email address.
Enter the password that belongs with your email address.
Click on Log in.
Note: If you don't remember your email password, read our guide on how to change your mail password.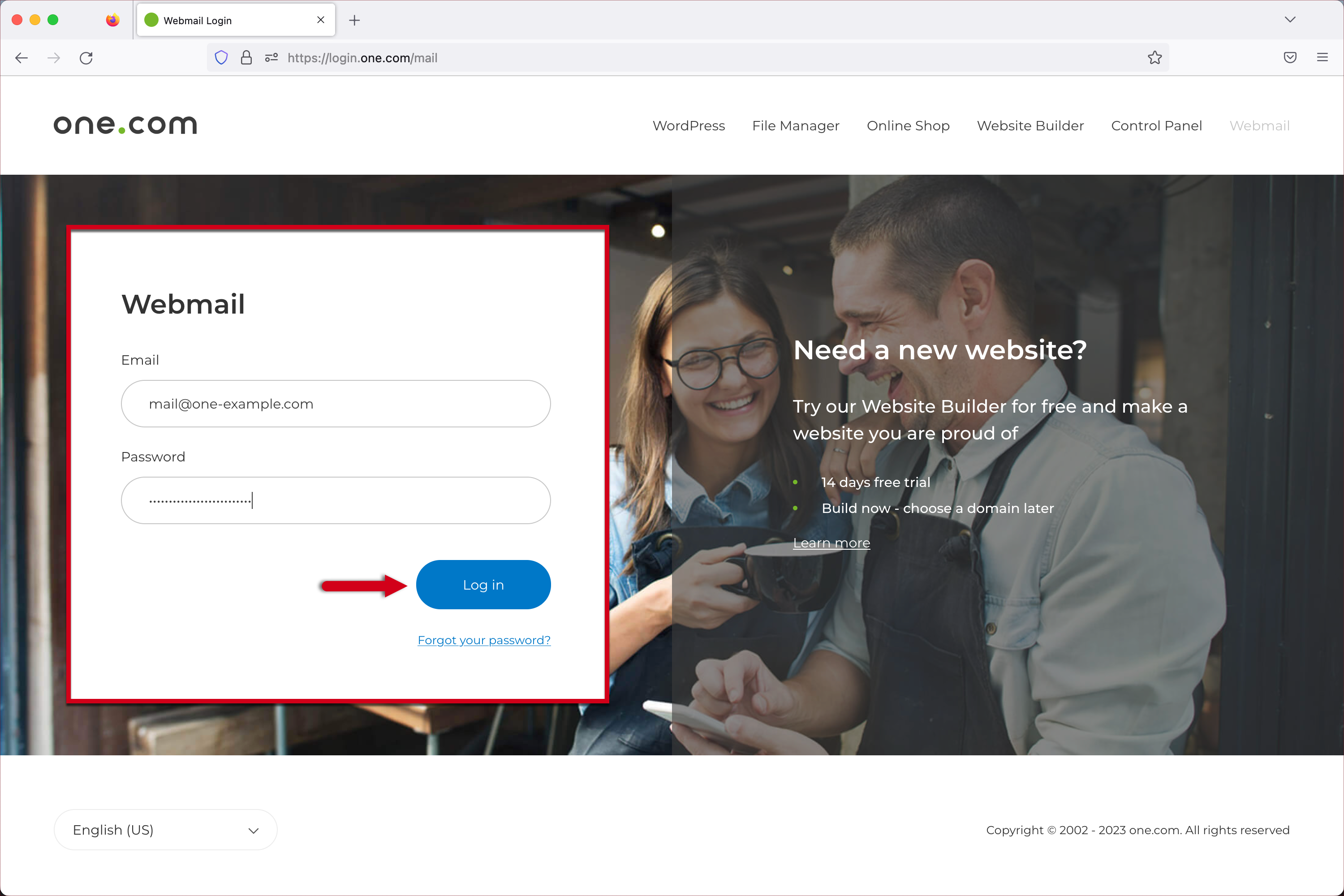 ---
Step 3 - Done!
You are now logged in. In Webmail you can read and send emails, manage your calendar and collect contacts.
Tip: Check our guide to learn more about using one.com Webmail.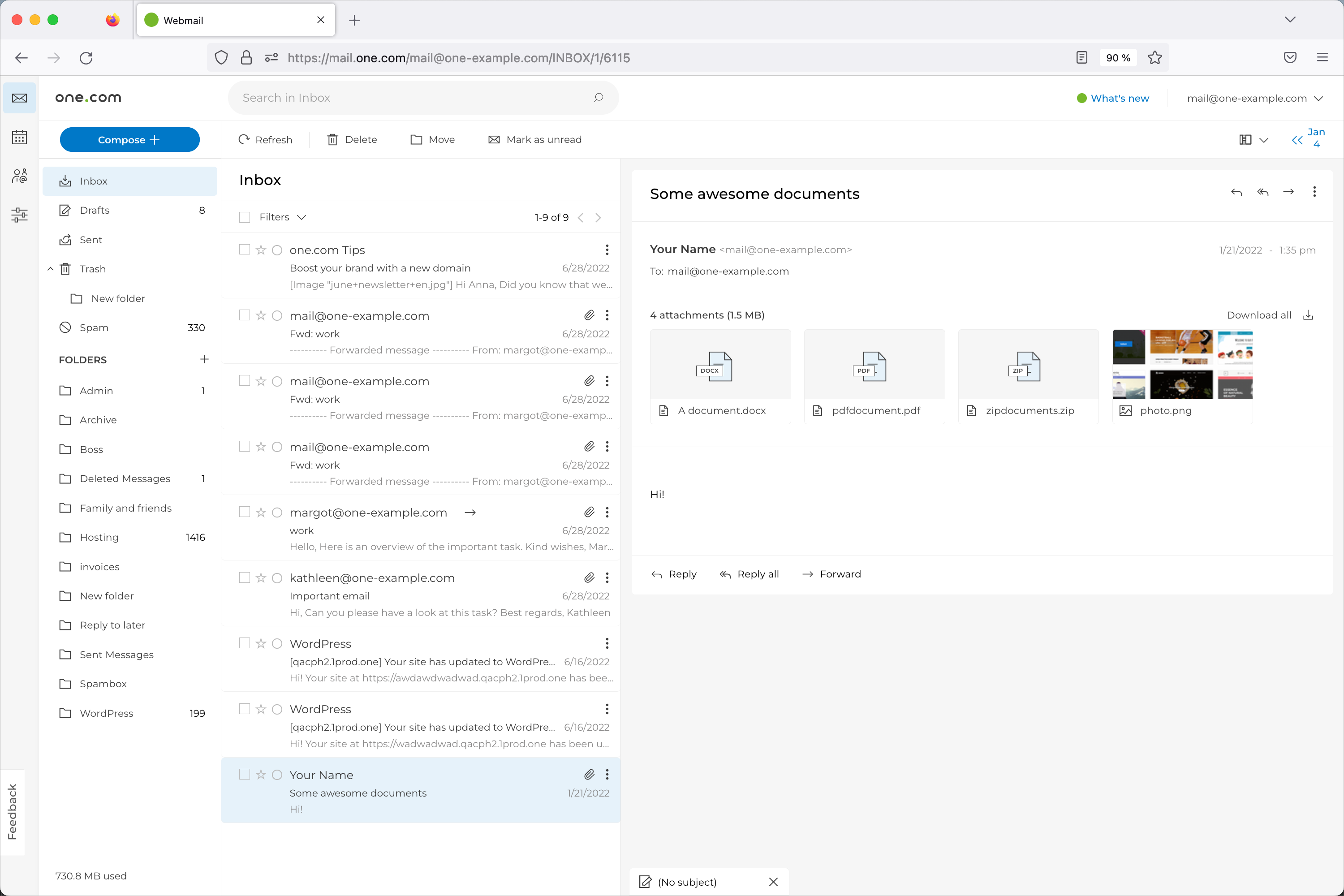 ---
Related articles: