This guide explains how you can permanently delete an Exchange email account from your one.com control panel.
Note: When deleting an account, all data stored on our server will permanently be deleted. Emails in our backup restore server will also be lost. Therefore it's important to backup your account before deleting it.
---
Step 1 - Go to Mail administration
Log in to the one.com control panel, or check our guide if you need help.
Click on the Email tile to go to mail administration.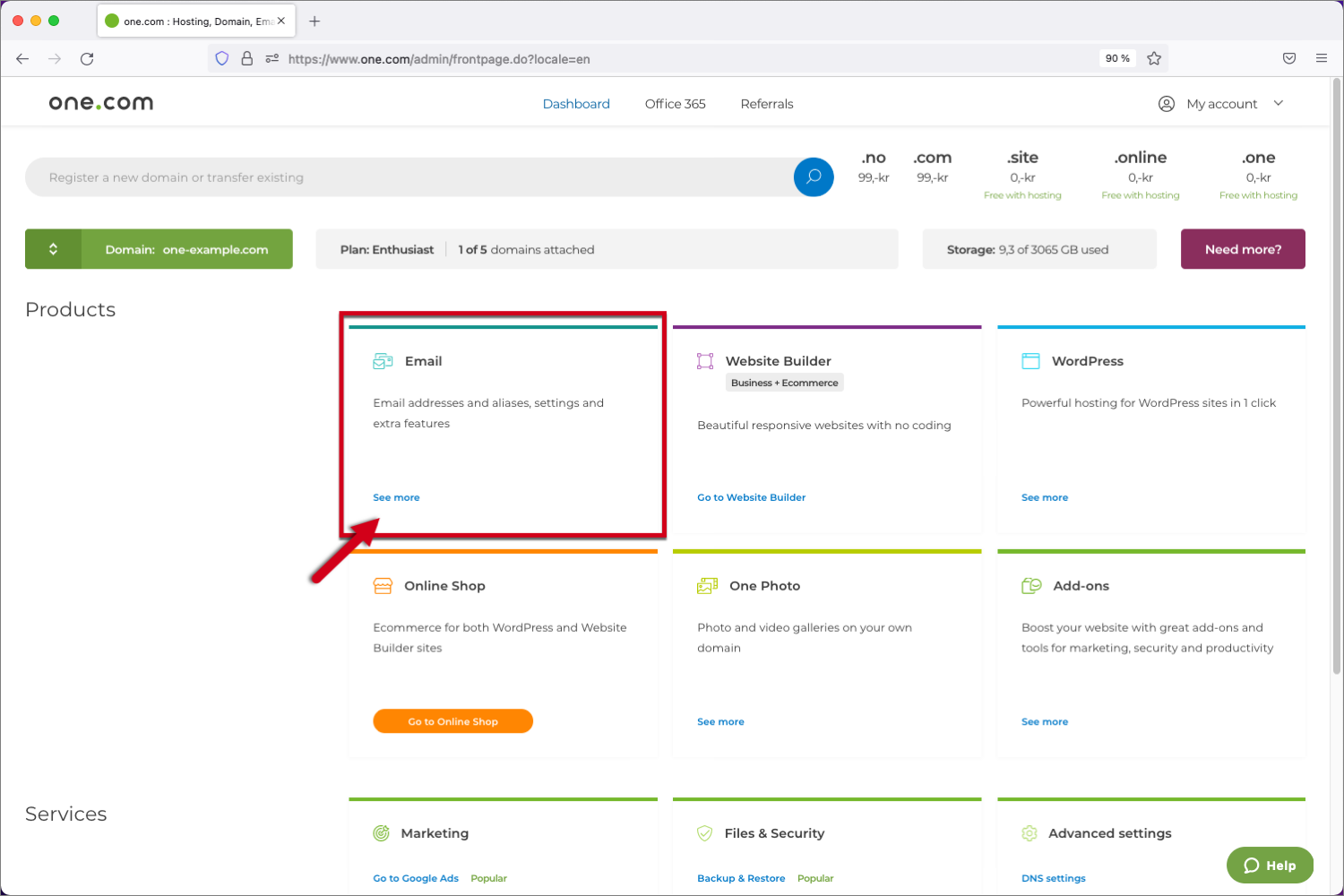 ---
Step 2 - Locate the account you want to delete
Locate the account that you want to delete.
Click the three dots under Settings to the far right of the Exchange account you want to delete.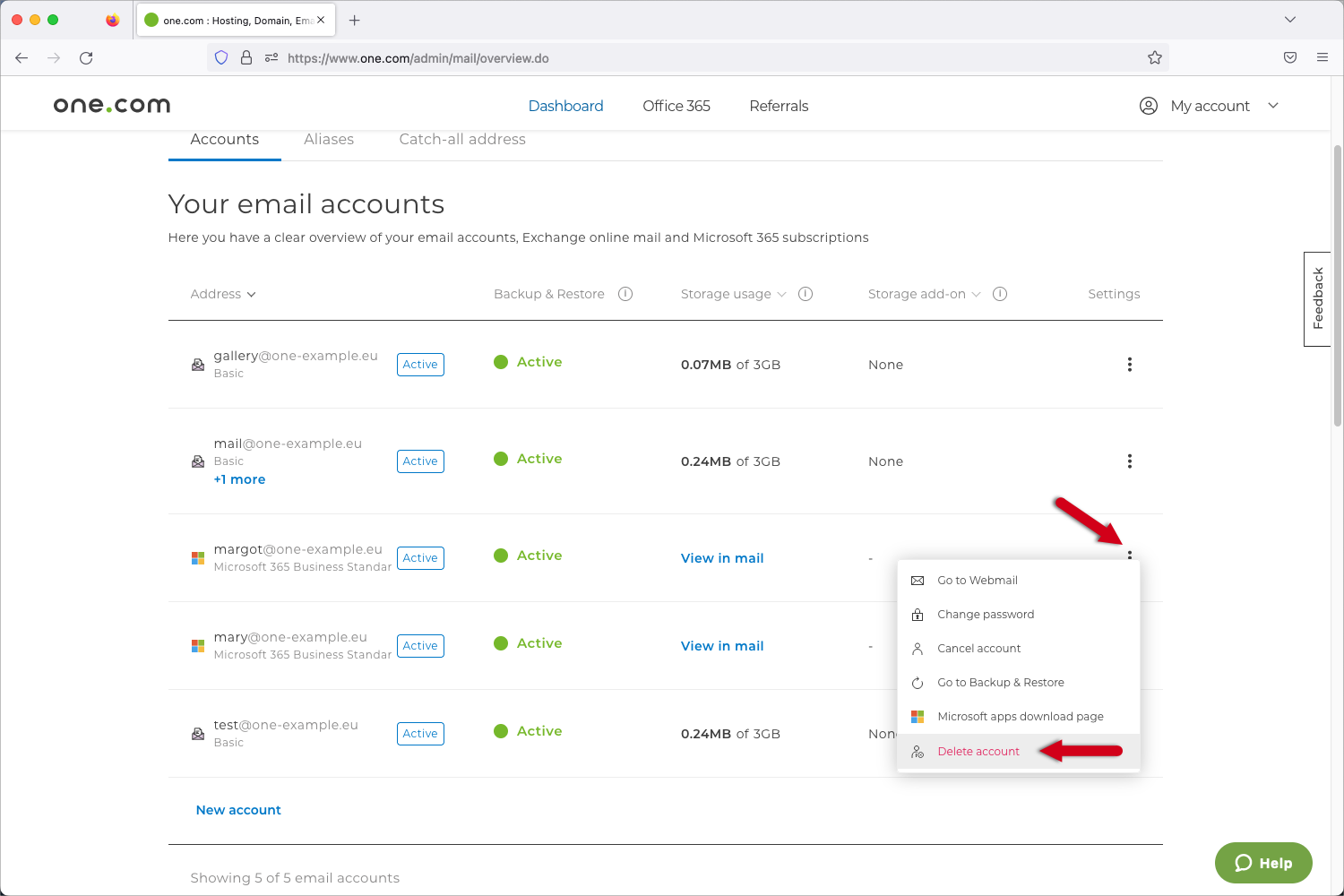 ---
Step 3 - Click Delete account
Click Delete account in the menu that appears.
Click Yes, delete account to confirm the deletion.
Note: You're not reimbursed after deleting an account, and you can't use the remaining paid period to create a new account for free.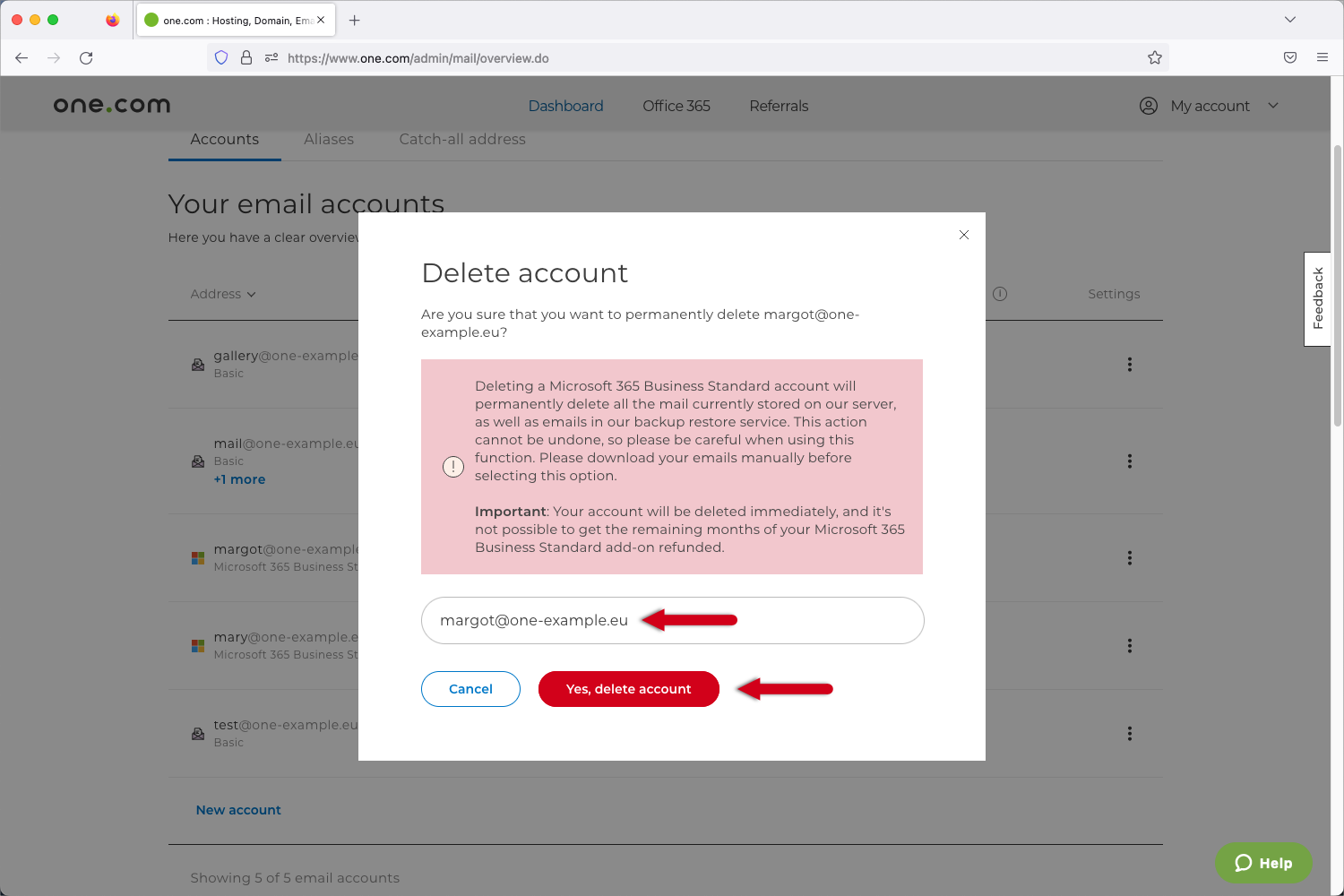 ---
Step 4 - Done
The Exchange email account has now been permanently deleted.
---
Related articles: