This article shows how you can easily add the Twitter widget to your Website Builder website.
Note: This feature is available in the Website Builder tiers Premium and Business + Ecommerce.
---
Step 1 - Select the Twitter widget
Access your Website Builder in the one.com control panel. In the dashboard, select Edit site.
Go to the section of your website where you want to add the Twitter widget.
Select Widgets in the menu on the left.
Under Social, select Twitter.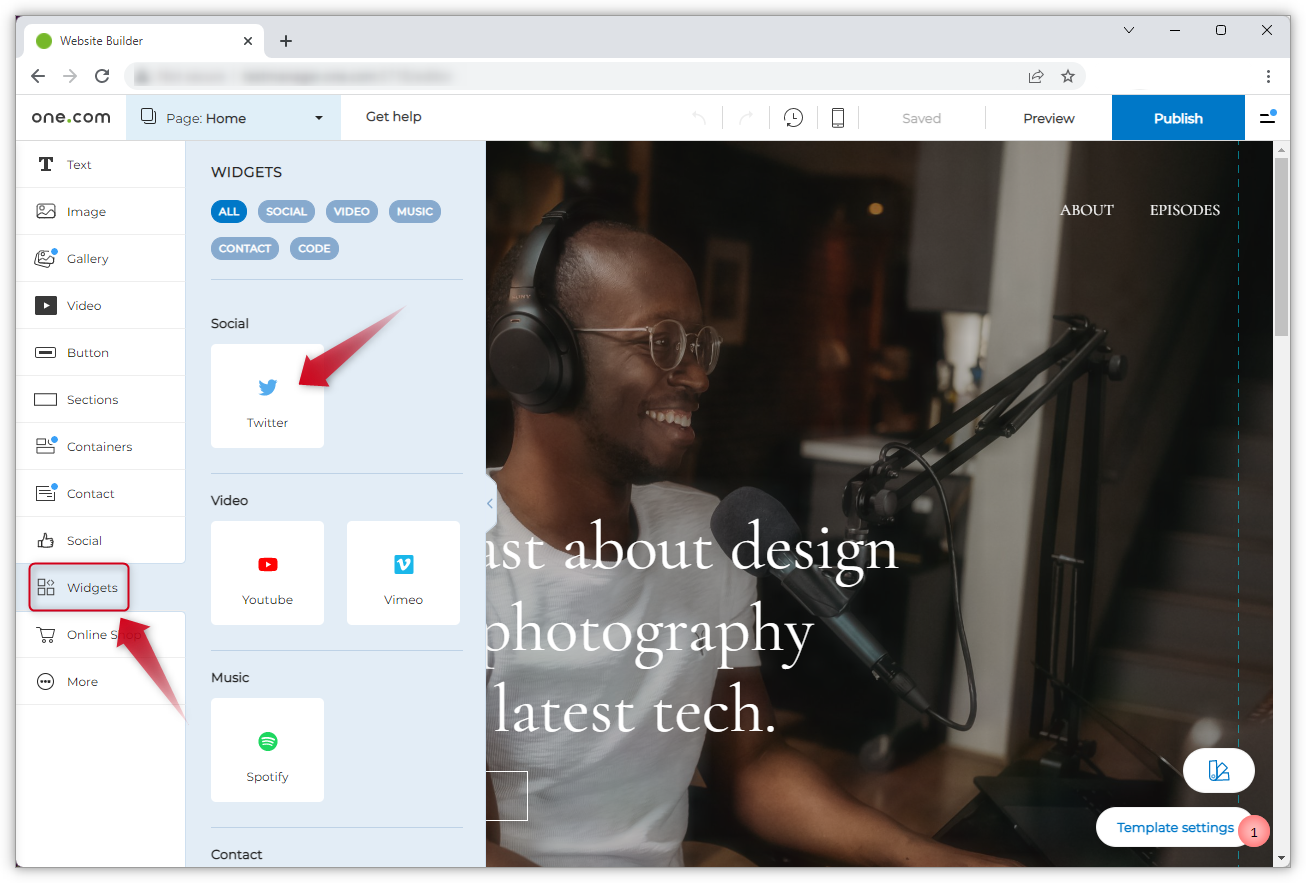 ---
Step 2 - Add a timeline or tweet
Go to Twitter and find the timeline or tweet that you want to add to your Website Builder website.
Click the three dots icon ('...') > Embed Tweet, and then Copy Code on the page that opens.
Paste the embed code into the pop-up in Website Builder.
Click OK to add it to your website.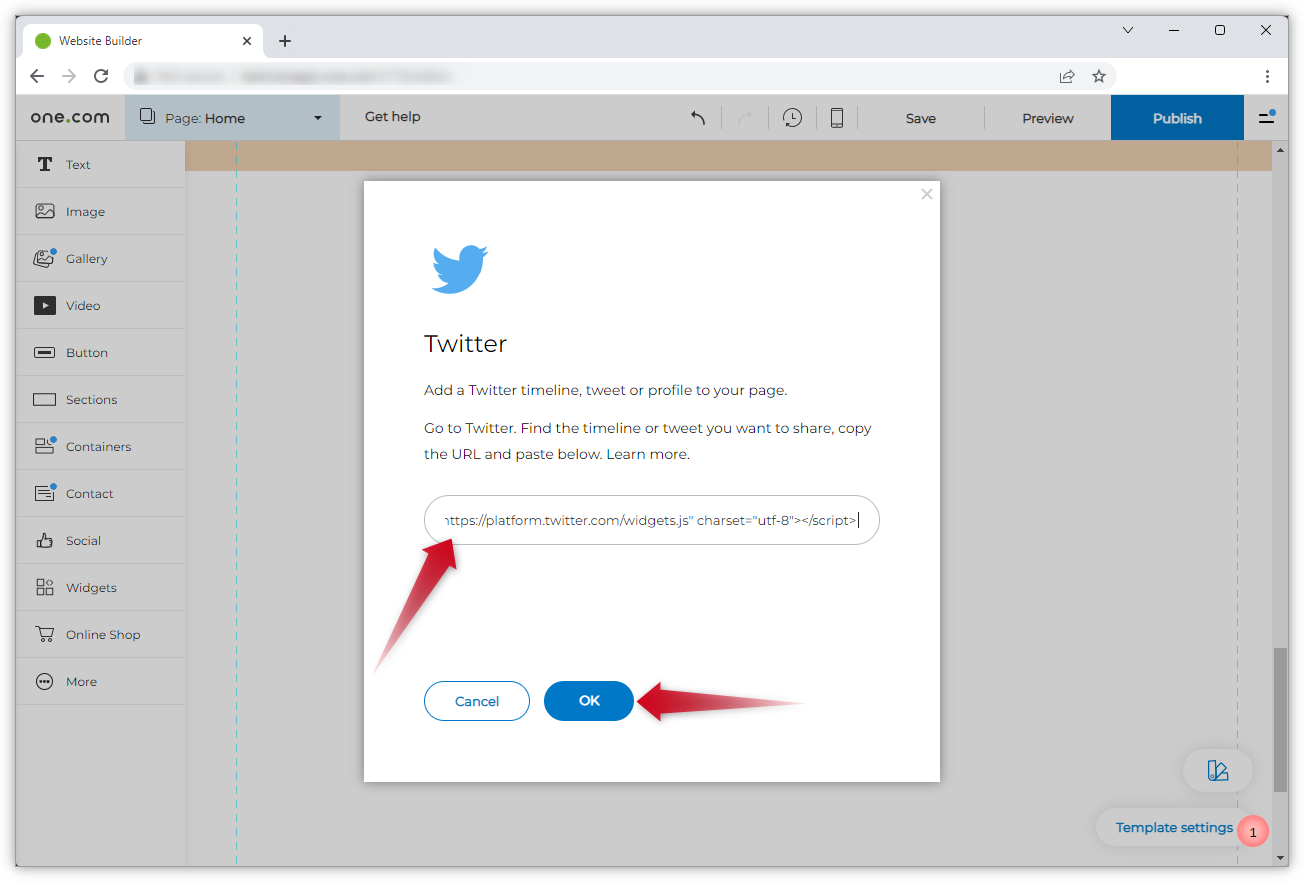 Note: The Twitter widget will only be shown on your live website, if you save the changes and publish your updated website.
---
Edit the Twitter widget
As with other components, you can change the size of the Twitter widget by dragging its borders, so it ends up in the size it should have on your website. Furthermore, if you click once on the widget, you get two options:
Change tweet: Here you can change the tweet you're showing, without having to delete the whole widget.
Settings: Choose between a light or a dark theme for the widget - whichever fits best to the design of your website.
The screenshot below shows one widget with a light theme and one with a dark theme.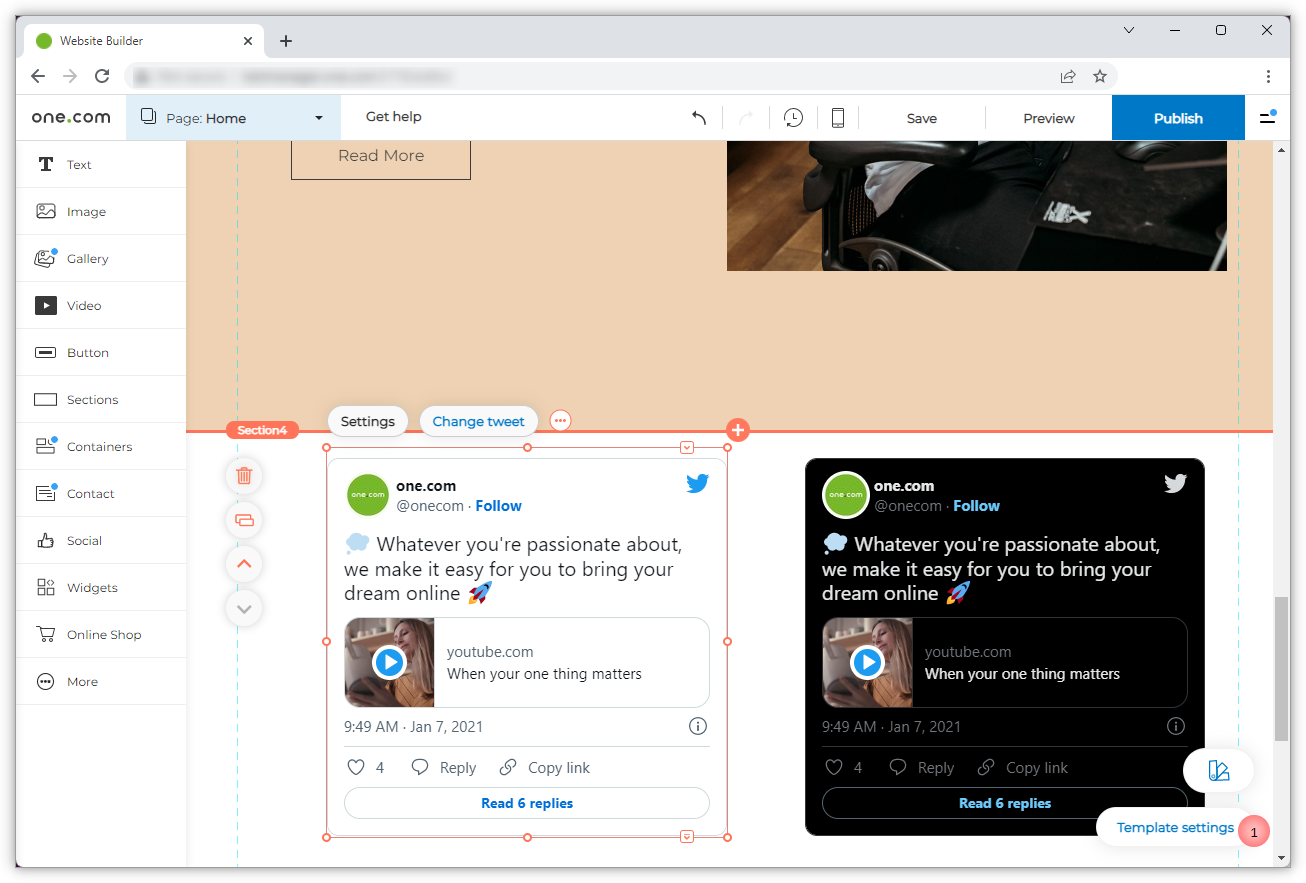 ---
Related articles: