The File System Path - also called the "Document Root" - is the full path to your webspace at one.com. You might need the file system path when coding your own PHP scripts.
To find the File System Path for your domain:
Log in to the one.com Control Panel
Click Disk usage on the Files & Security tile.
Find the File system path near the bottom of the page.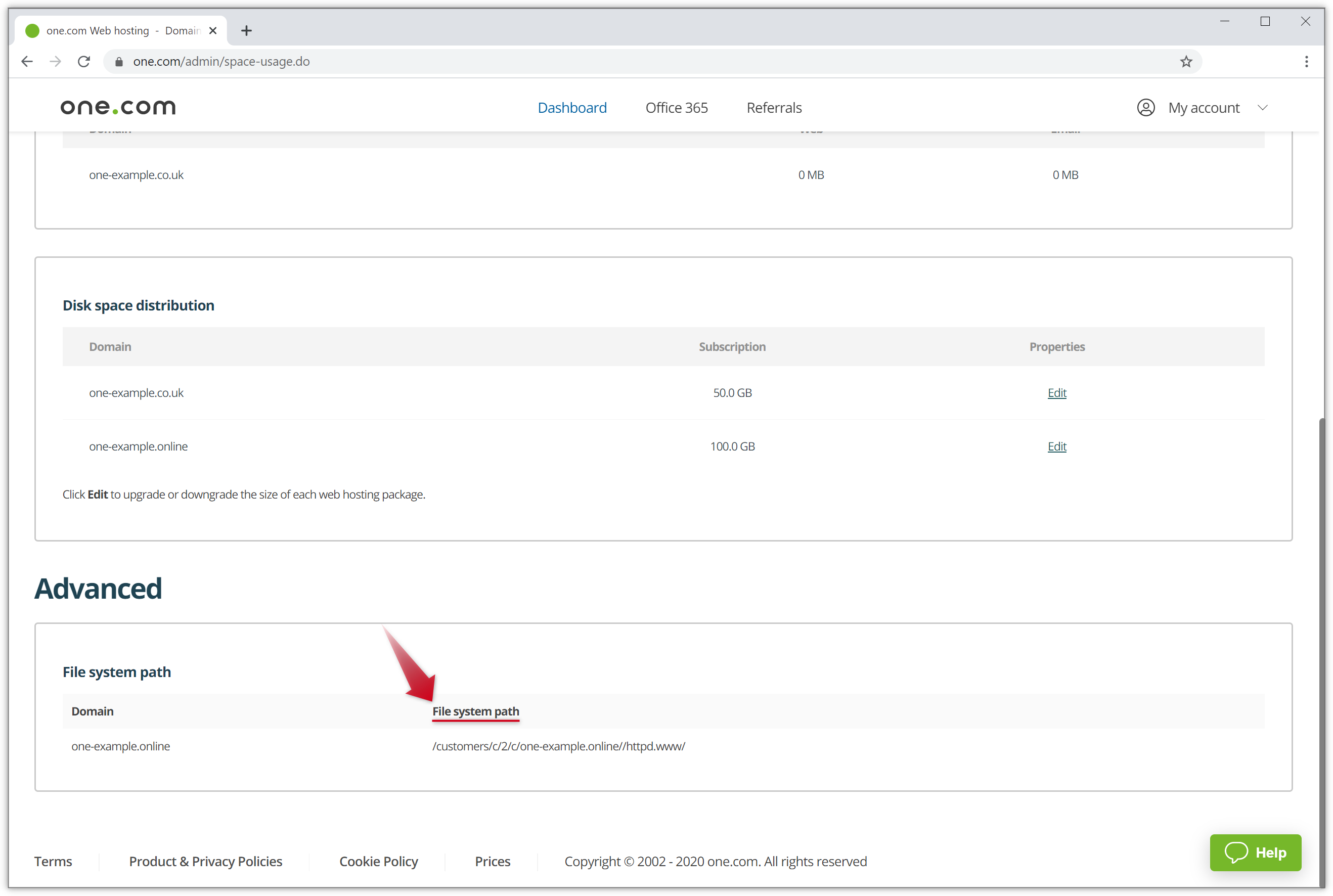 ---
Related articles: