This guide explains how to manually create a subdomain on your domain hosted with one.com. You can create unlimited subdomains on a domain with a hosting plan that includes web space.
A subdomain allows you to create separate websites or sections within your domain. If the main website is on the domain itself, called the root, you can use a subdomain for many purposes, such as a blog, a shop or a photo gallery.
A subdomain, just like a website in the root, needs an index file to display as the default page. At one.com, creating a folder containing a website with an index file automatically turns it into a subdomain.
Note: It's not possible to create nor move a one.com Website Builder website to a subdomain on your domain. You can, however, create an additional website, with for example WordPress, on a subdomain.
---
Step 1 - Open File Manager
Log in to your one.com Control Panel.
Scroll down to the Files & Security tile and click File Manager. File Manager opens in a new browser tab.
Note: You don't need to create an index.php file if you install WordPress manually or with our 1-click WordPress installation tool. Also, with CMS like Drupal, Joomla or Prestashop, the index file will automatically be created during the installation process. In case of a WordPress migration, the index file will move with it.
---
Step 2 - Create a new folder
Click on the small down arrow next to the button + Upload in the top left.
Choose New Folder from the menu. A new folder has now been added to the folder and file overview.
Name the folder what you want your subdomain to be called. In the screenshot below, for example, we named it "blog". This is the name that website visitors will enter and which will be displayed in the browser.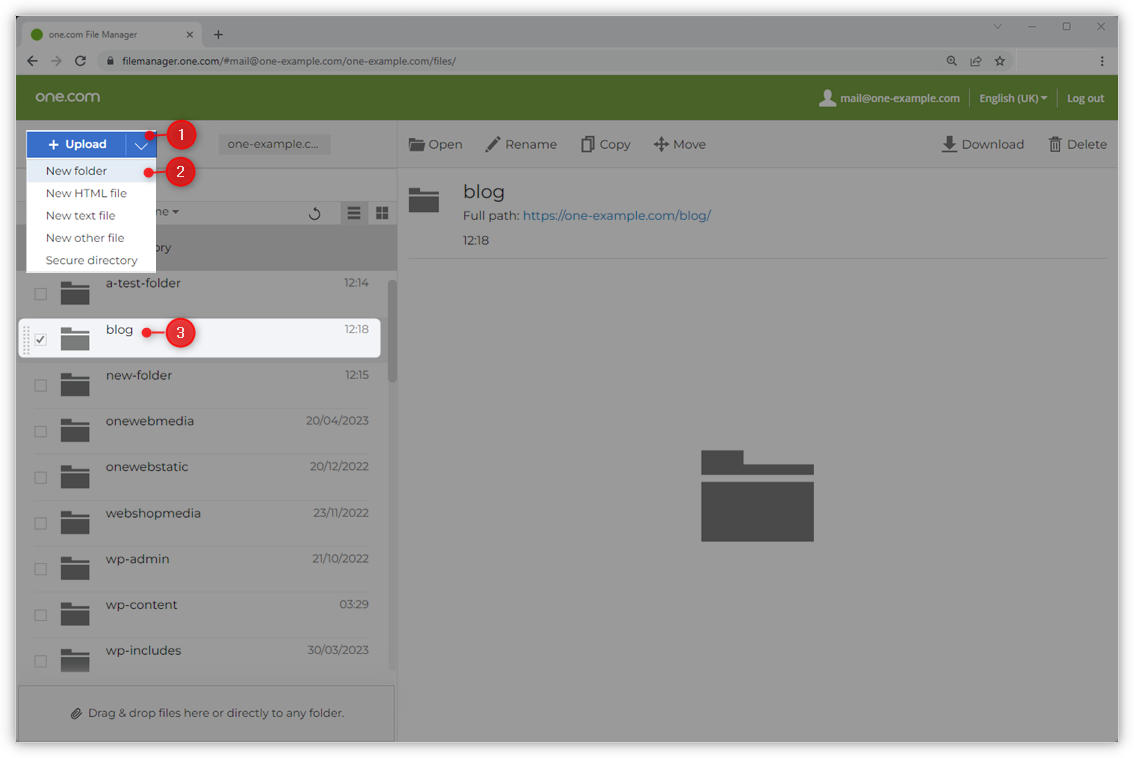 ---
Step 3 - Add files
Now you can add files to this folder. Which files you add or upload depends on what you want to use the subdomain for.
Clicking on the name of the folder you just created takes you to the folder.
Click on the small arrow next to the button + Upload in the top left.
A) Choose New HTML file to create an HTML file (index.html)
B) Choose New other file to create, for example, a PHP file (e.g. index.php).
Type index and press Enter on your keyboard to save. When you choose "New other file", you also have to add the corresponding extension, for example, index.php.
The file name is case-sensitive, and the index file should be written with all small cases. In the example in the screenshot below, we added an HTML file named "index".
Optionally add more files to the folder.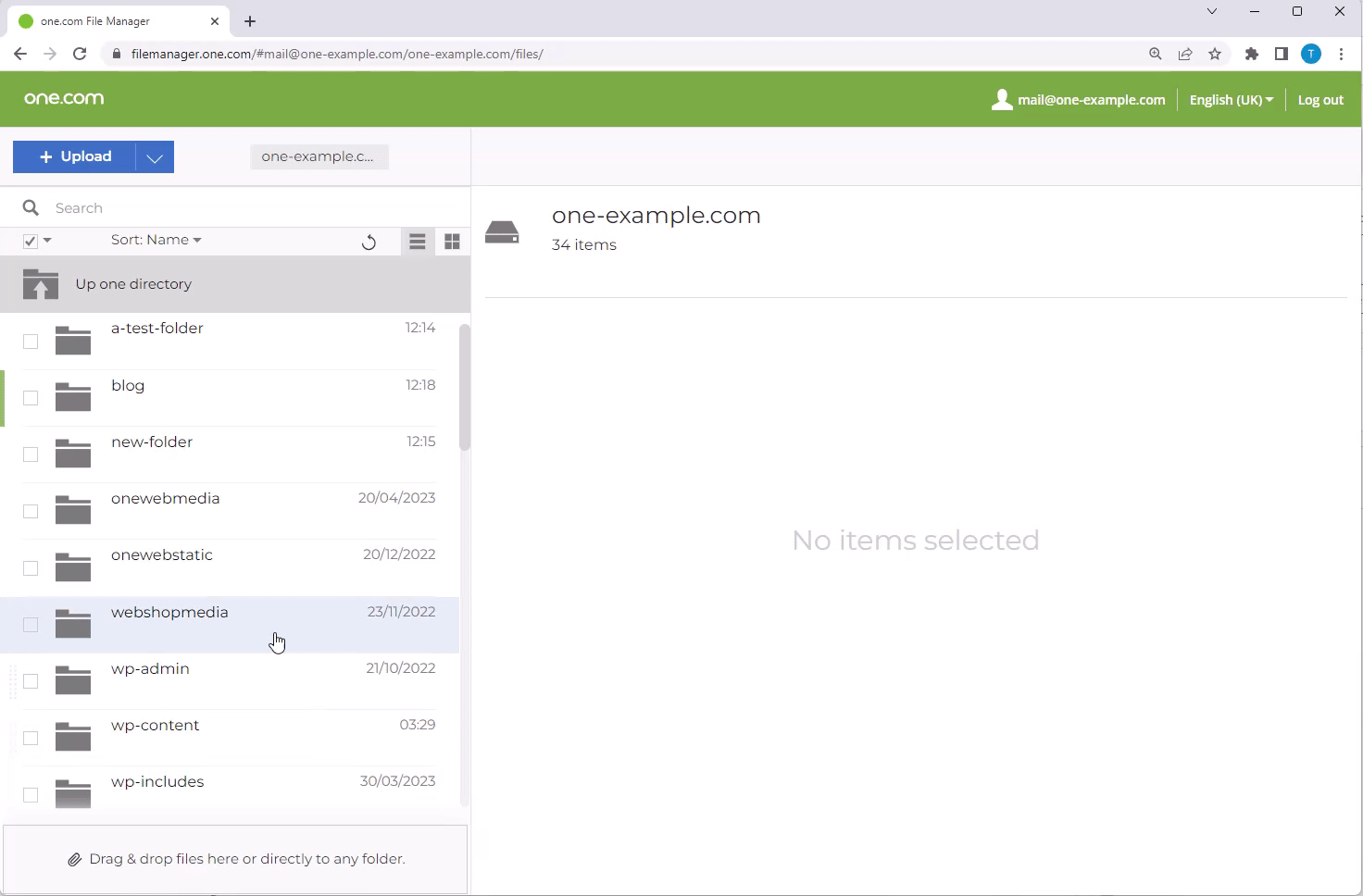 ---
Step 4 - Done!
You have now created a subdomain which will be displayed in the browser if you type in www.one-example.com/subdomain, one-example.com/subdomain or subdomain.one-example.com.
one-example.com and subdomain are used here as an example. Replace one-example.com with your domain and subdomain with the name you gave your subdomain.
---
Related articles: