To log in with SFTP, you need to install a client on your computer, for example, FileZilla or Cyberduck.
Tip: You may need to enable SFTP access in your one.com control panel, before you can log in using SFTP.
Open your SFTP client, and enter the following details, replacing yourdomain.com with your own domain:
Host: ssh.yourdomain.com
Username: yourdomain.com
Password: the password you have chosen for SFTP
Port: 22
Click the connect button in your client to log in. If it is the first time you log in using SFTP on this computer, you must approve the connection.
Forgot your password? Check out the following guide on how to: Update your password for FTP or SFTP.
---
Where can I find my private folder?
When you first log in, you'll find yourself in your public folder, called httpd.www. This public folder, also called the root folder, is accessible via a browser, and this is where your website is located.
You also have a private folder called httpd.private. Web space backups that were created with the one.com Backup & Restore tool, can be found in the folder called backups. To navigate to your private folder, for example, click on your domain name in the tree structure and all existing folders are shown.
In this screenshot, you can see how it looks when you are using FileZilla as a client.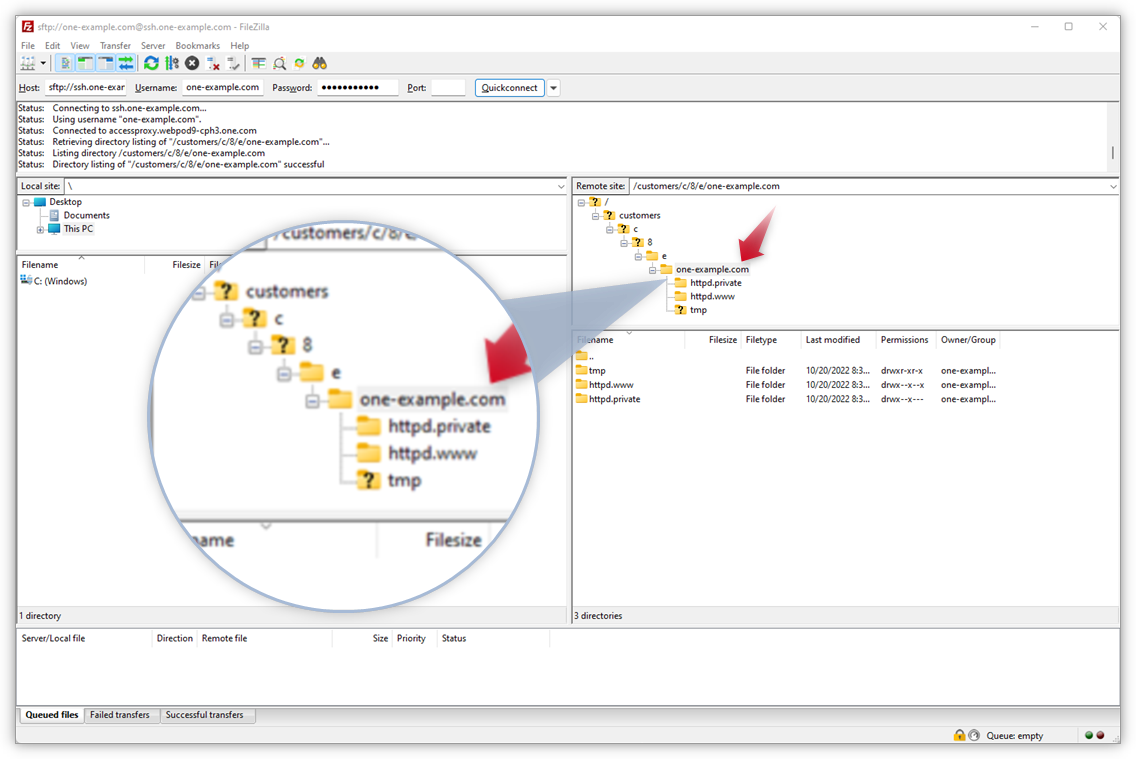 ---
Don't have any hosting yet? With our fast and reliable web hosting, you can turn your website idea into reality.
Related articles: