In this article, you can find an overview of the specifications included in our different plans.
Note: An "➖" indicates the feature can be purchased as an additional service, and an "✖" means the feature is unavailable for that plan.
---
General plan specifications
Domain only and Email Essential does not include a webspace to build a website. To do that, we offer these four general hosting plans: Beginner, Explorer, Enthusiast and Guru.
It's possible to attach more than one domain to your plan if it's an Enthusiast plan or larger. Domains always share the functionality of the hosting plan they are attached to. For example, domains attached to a Guru plan have Premium Mail enabled for all email accounts.
For more information, please take a look at our guide: How do I attach a domain to a hosting plan?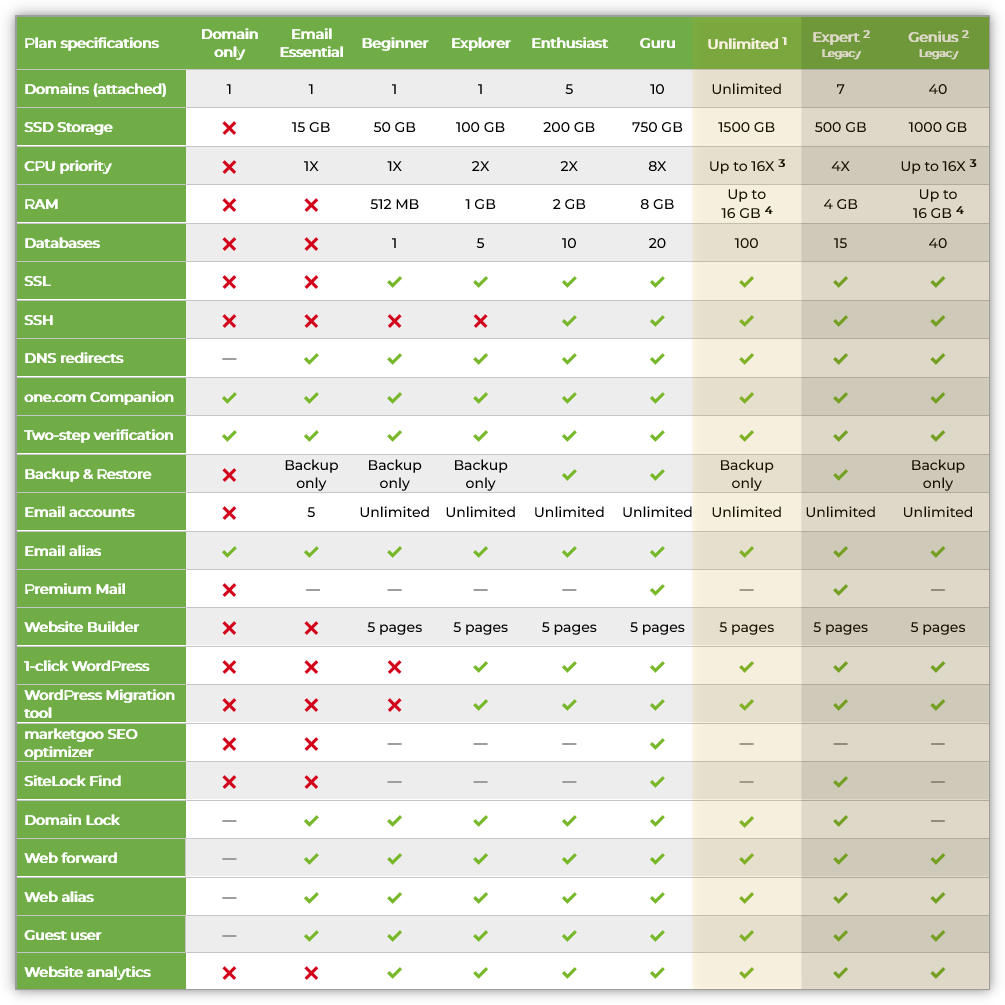 The Unlimited plan is only available for selected customers, and eligibility is evaluated on a case-by-case basis.
The Expert and Genius plans are legacy plans and are no longer available for new customers.
1X per domain = a maximum of 16X shared between the domains.
512 MB per domain = a maximum of 16 GB shared between the domains.
---
Email specifications
You can use the one.com Webmail to check your mail, or set up your mail account in a client like Outlook. If you want a more powerful email where you can easily schedule meetings and collaborate with others, we also offer the optional add-on Microsoft Exchange.
Tip: If you need more than 3 GB of storage for one or more of your email accounts, please check our guide about Extra email storage.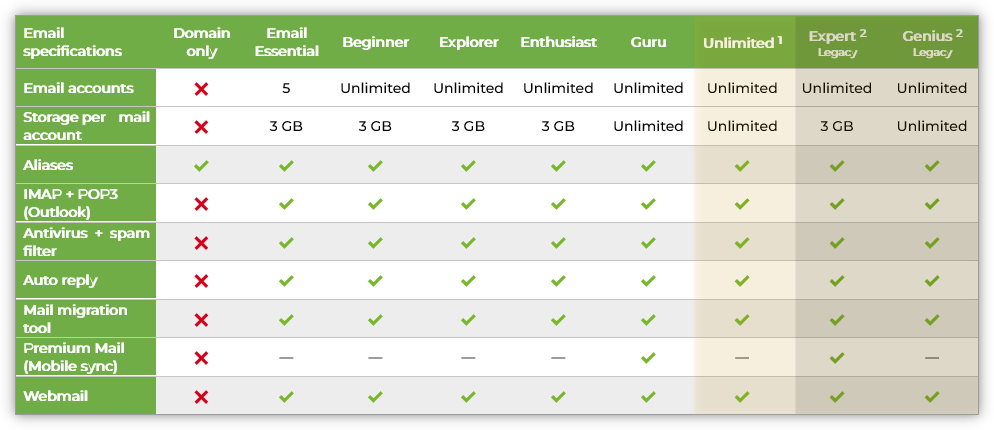 ---
WordPress specifications
WordPress can be installed manually on all hosting plans that have a database, including Beginner.
The "Health monitor" and the "Cookie banner" features are part of the one.com plugin for WordPress. The plugin gets installed automatically when using our one.com 1-click installer, but you can also install it manually. Check this guide for instructions: How do I install the one.com plugin?

---
Advanced specifications
The following specifications are in place for our hosting plans. Because we offer a shared hosting solution, changing these settings for individual domains is impossible.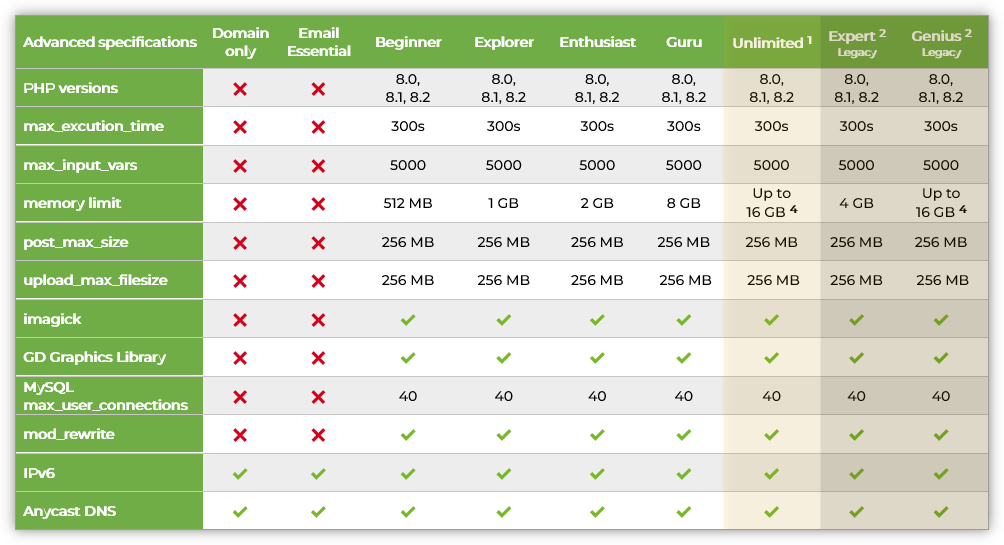 ---
Optional add-ons
Some features are purely optional and not included in any of our plans. Here is a list of features and tools you can add to your subscription. Click on any of the features for more information:
Online shop and Marketing tools
Productivity tools
WordPress plugins
---
Related articles: