In this guide we show you how to create a new email address on your domain. You can create as many accounts as you want. Once you have created an address, you can access your email in Webmail, or set up your account in an email client.
---
Log on to the One.com control panel and go to Mail administration.
Click New account.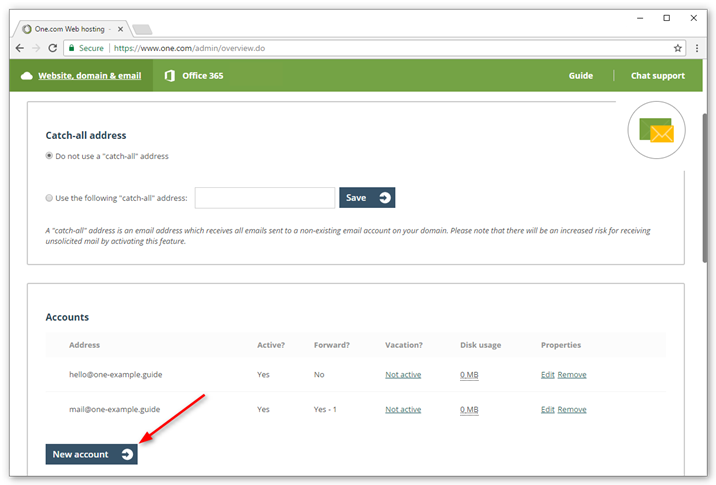 Enter a new e-mail address of your choice and a password for the e-mail account. Click Save.
Tip: Would you like to forward mails to other email accounts? Select Yes, enter an email address you want to forward to and click Next. You can add multiple addresses.
---
Related articles:
Back