In this guide, we show you where to find the email source and how to forward it to our support team. The email source contains information about an email, for example where it came from or why it was marked as spam.
---
Step 1 - Log in to Webmail
Go to www.one.com and click Webmail in the top right corner to log in. Check out our guide on how to log in for more instructions.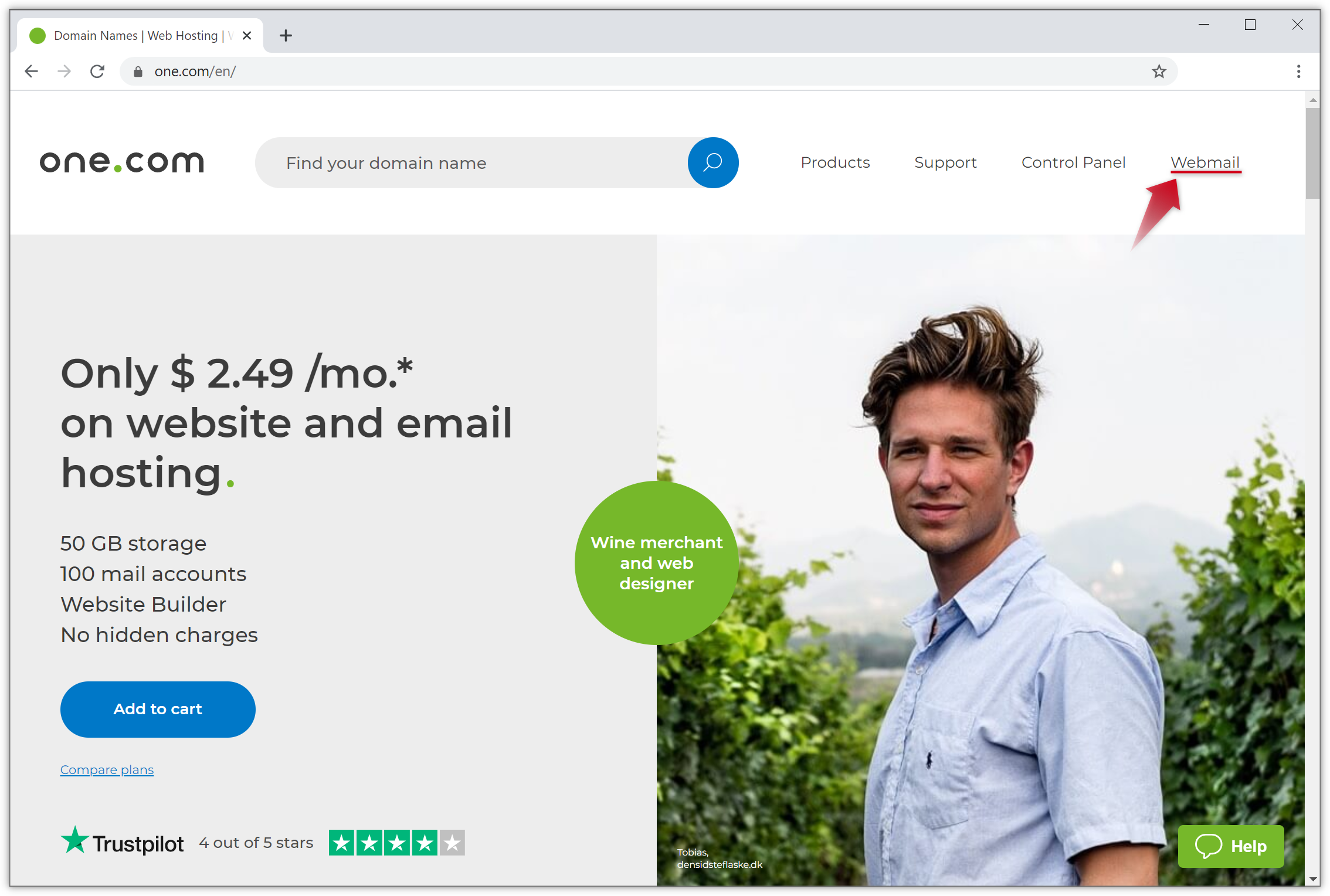 ---
Step 2 - Find the email source under More
Select the email for which you need the source code.
Click More in the top right corner.
Click View email source in the drop-down menu.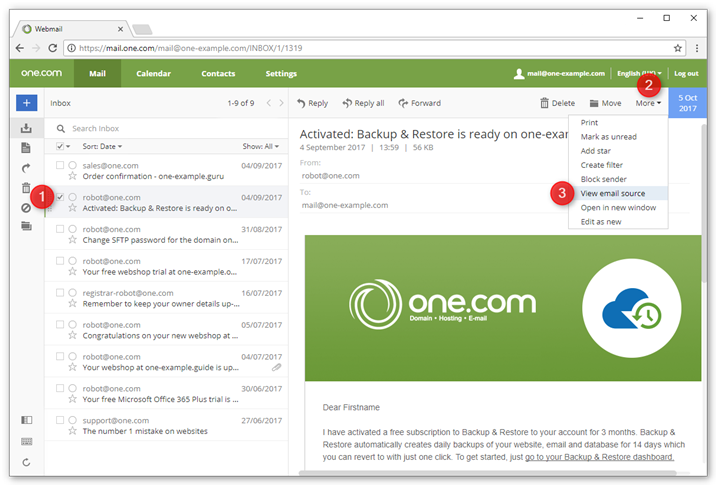 ---
Step 3 - View the email source code
The source code will be opened in a separate window in your browser.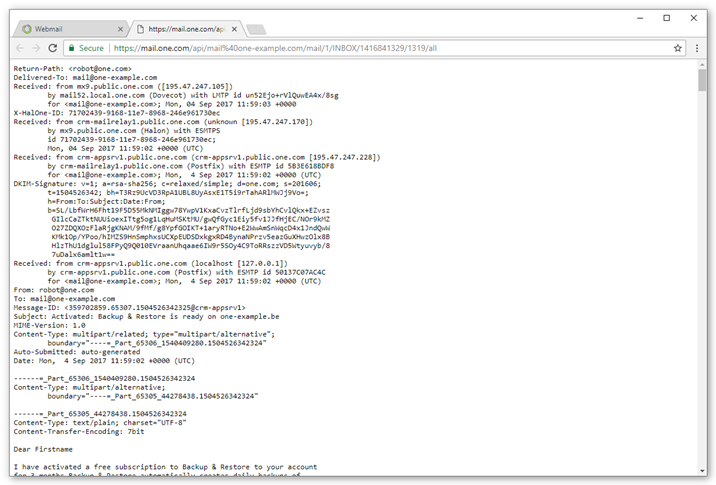 ---
Step 4 - Forward the code to One.com support (optional)
Did our support ask you to provide the source code of a specific email, for example because it was mistakenly identified as spam? Then we ask you to use Pastebin to send it to us. It is a tool we have created to easily share text and content.
Go to http://one-docs.com/tools/pastebin, to open Pastebin in your browser.
Enter a title or description.
Copy the email source code and paste it in the text field.
Confirm that you are not a robot and click Submit.
A unique link has now been created with your source code. Copy the link and send it to our support department via email or add it to an existing ticket.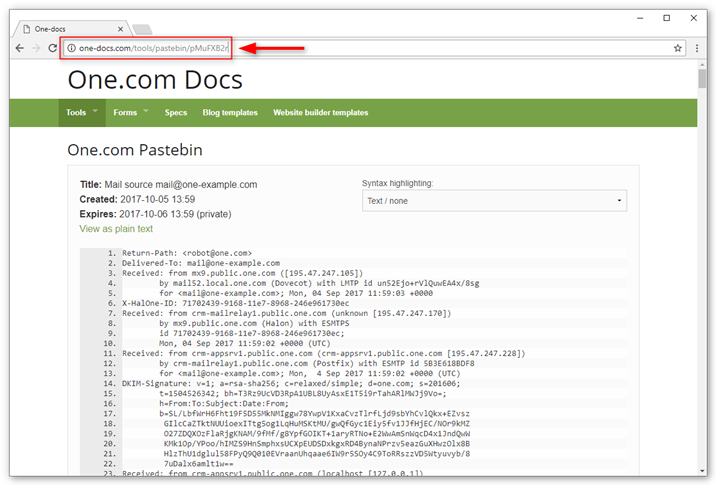 ---
Related articles:Related articles: