This guide explains how you can block email addresses by adding them to the blocked sender list in Webmail. Emails that are sent from an address on the list are moved directly to your spam folder. There are two ways of blocking an email address, and we'll show you both methods.
Don't have an email address yet? With our email hosting solution, you can mail professionally with your domain to all your contacts.
You can view all blocked senders from Webmail under Settings > Blocked senders. Here you can also remove an address from the list, or manually add one by typing in the address.
---
Log in to Webmail
Open one.com in your browser.
Click the Login button in the top right corner and then choose Webmail.
Tip: You can also go directly to the login page by typing mail.one.com in your browser.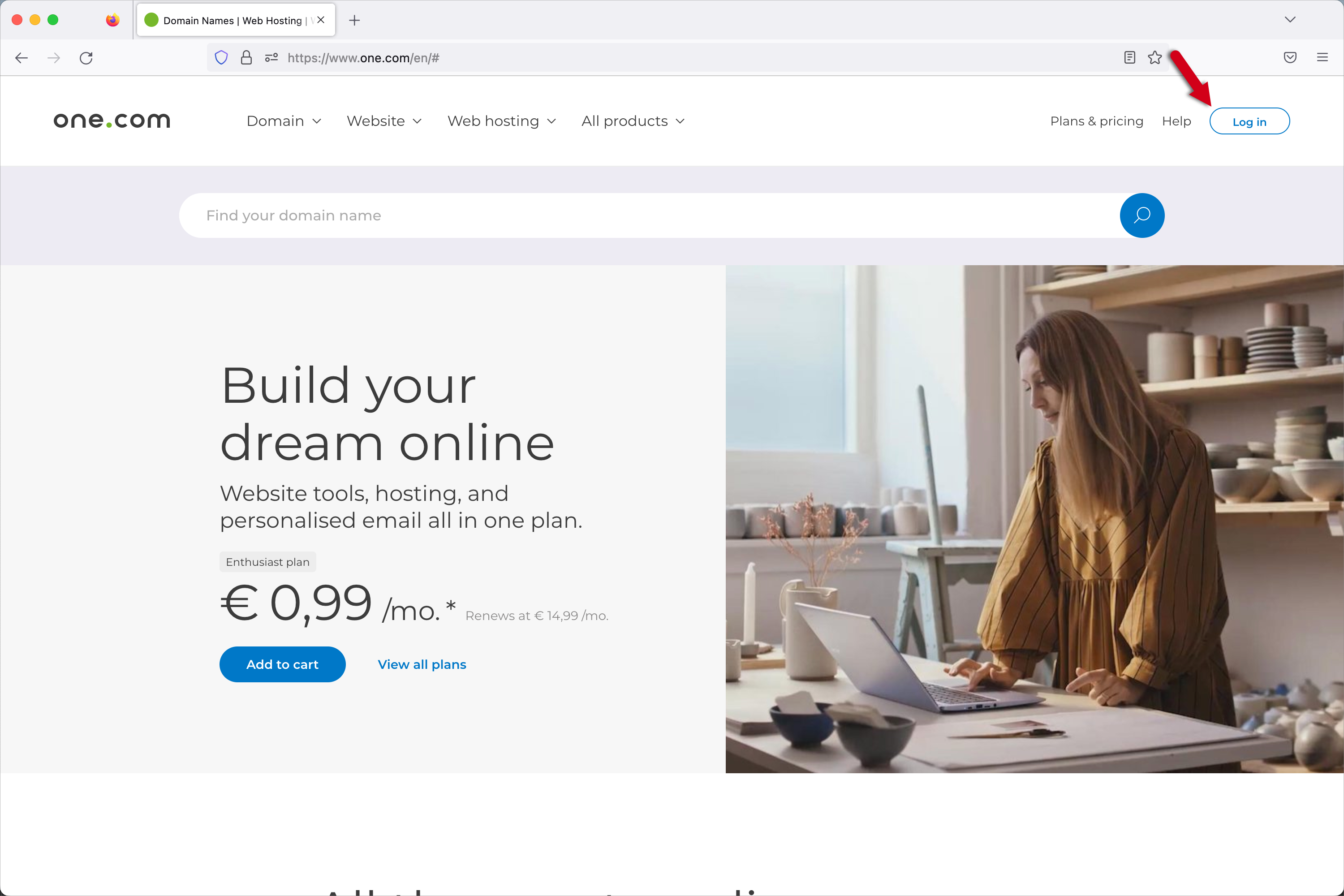 ---
Block from Mail
You can block a sender directly inside an email:
Click the three vertical dots to the right of the email.
Click Block sender.
Click OK.
Done!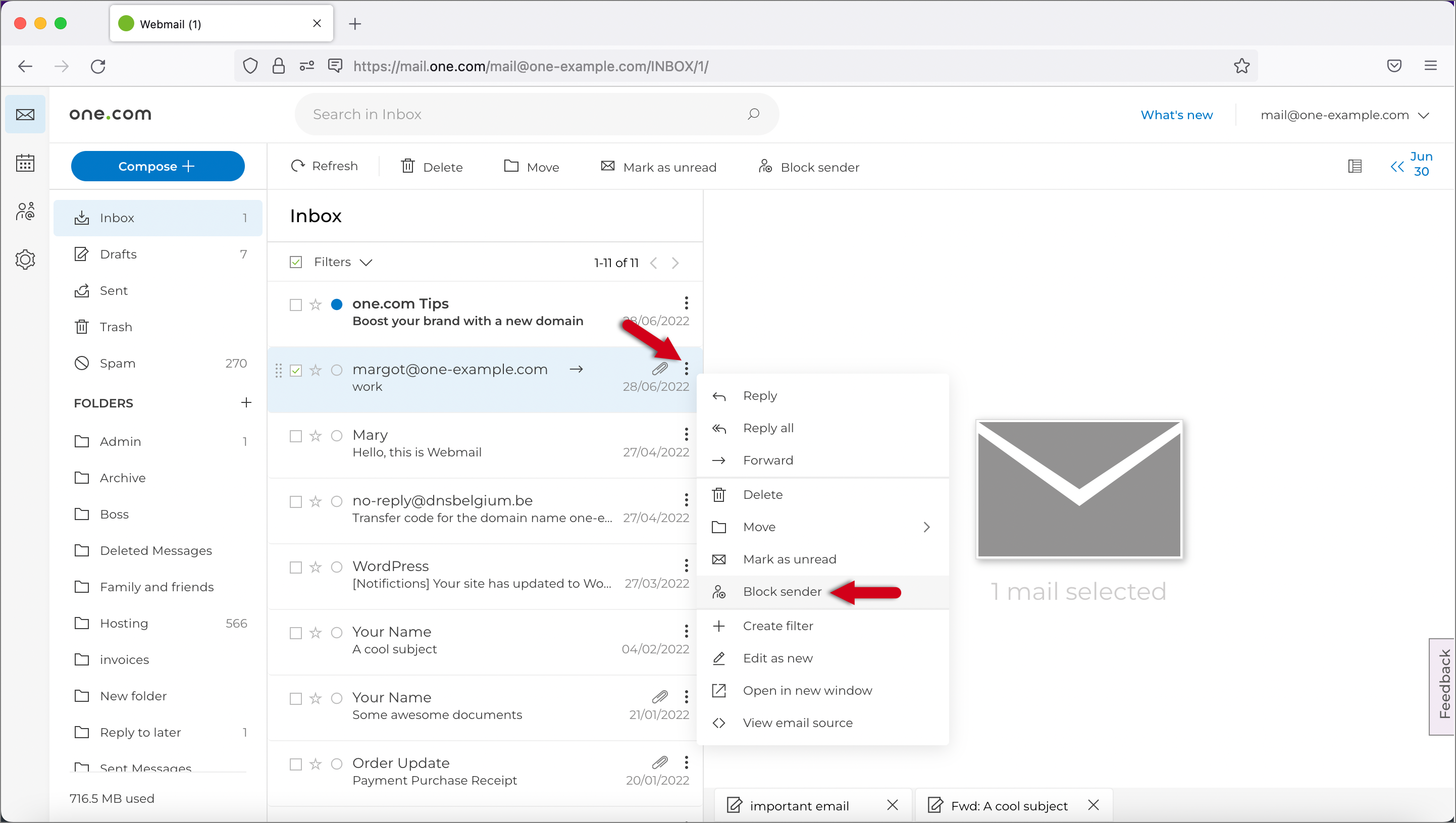 ---
Block from Settings
You can also block senders by going to the blocked senders section under Settings:
Click the Settings icon in the menu to the left.
Go to Blocked senders.
Type in the email address you want to block.
Click Add.
Done!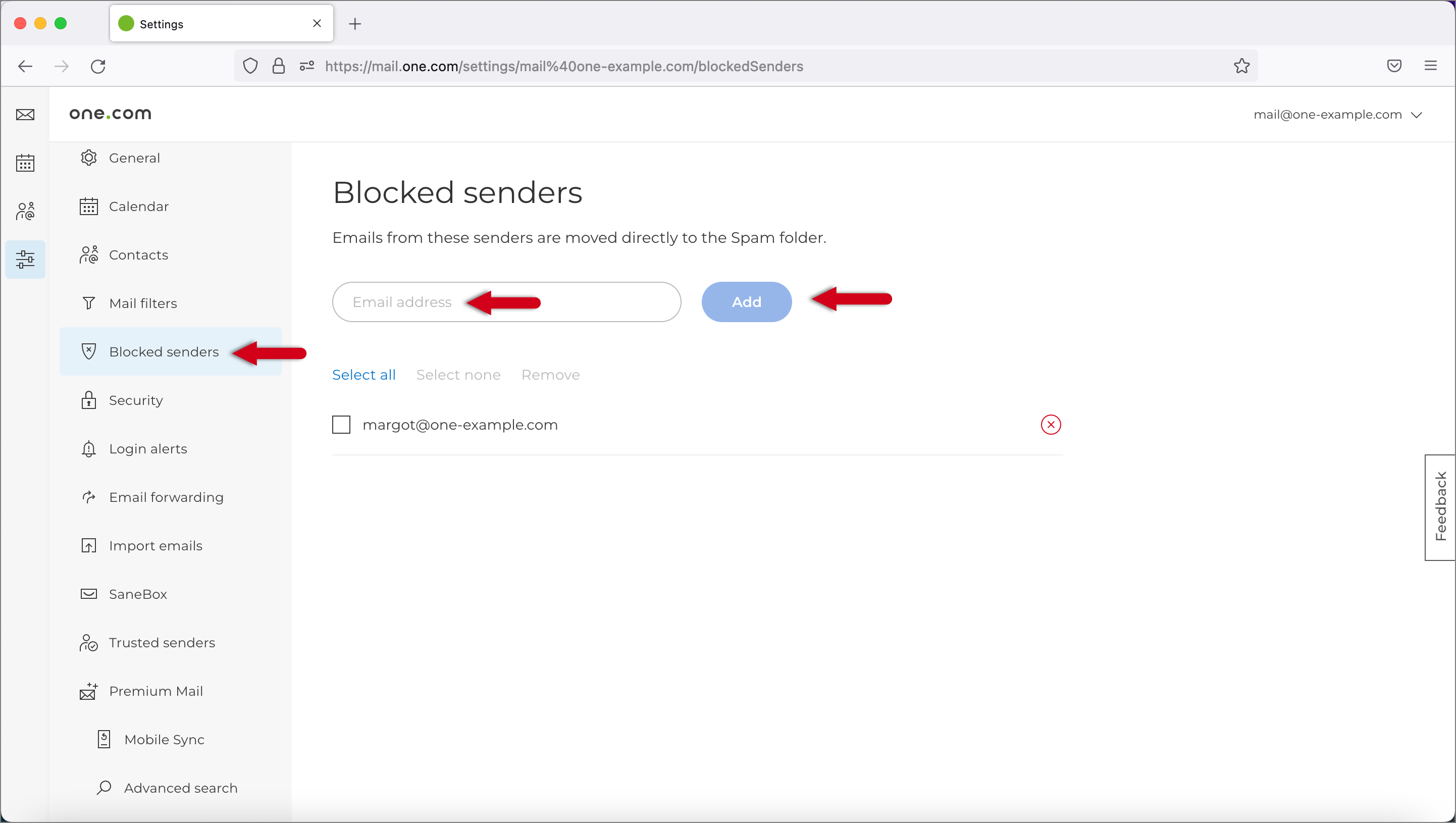 ---
Related articles: