Follow this guide to set up your email account with IMAP in Outlook for Microsoft 365 and Outlook 2016, 2019, and 2021 for Windows.
If you are making changes to your account settings, are moving mails from one account to another, or especially if you have set up your account as a POP account, it's essential to make a backup of your email

This way, you make sure you don't lose any critical emails if something goes wrong. Every email client has its way of doing this, so please follow the instructions for the email client you're using.
Don't have an email address yet? With our email hosting solution, you can mail professionally with your domain to all your contacts.
---
Step 1 - Open Outlook and click File
Open Outlook on your computer and click File in the top left corner.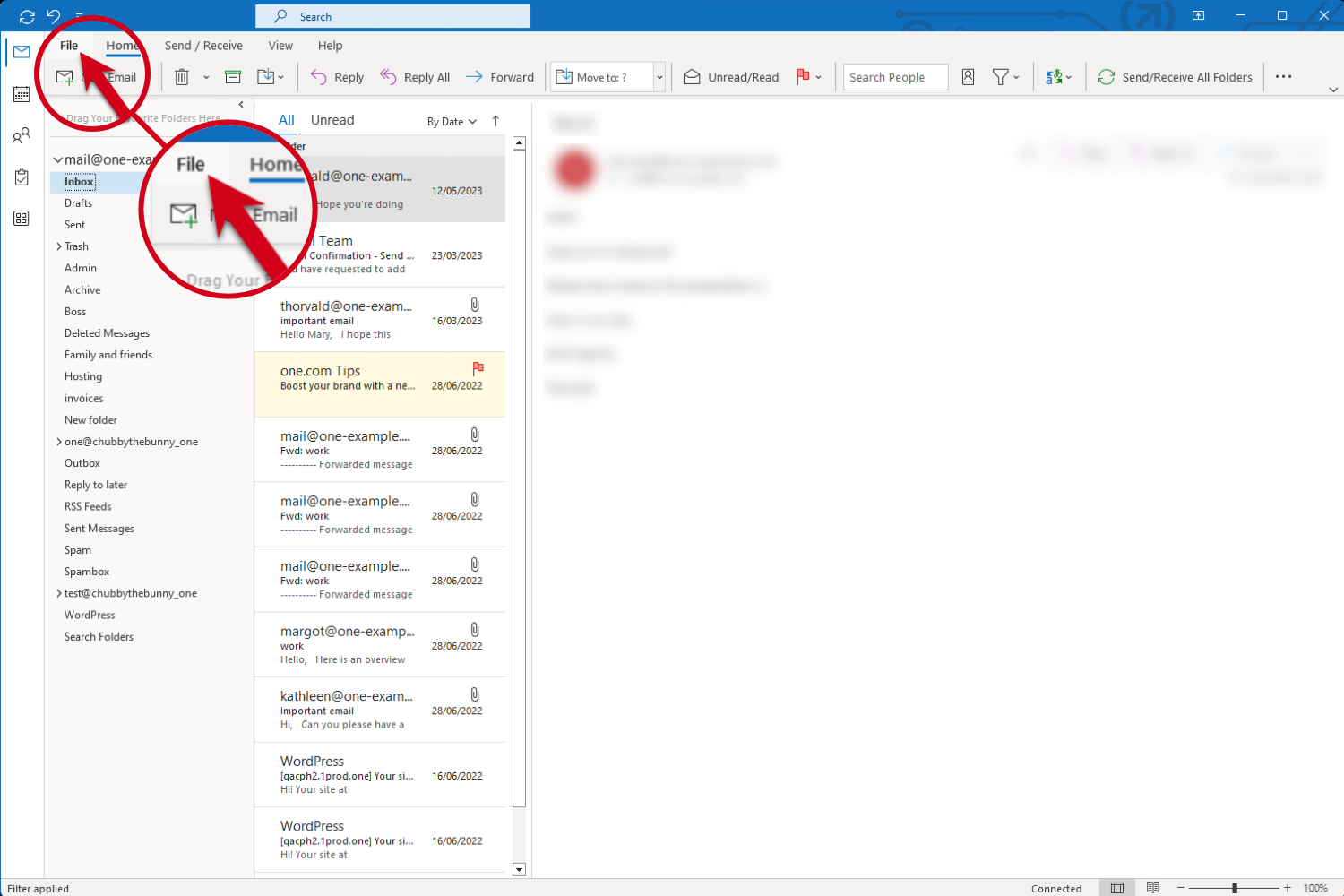 ---
Step 2 - Click Add account
Click Add Account to start setup.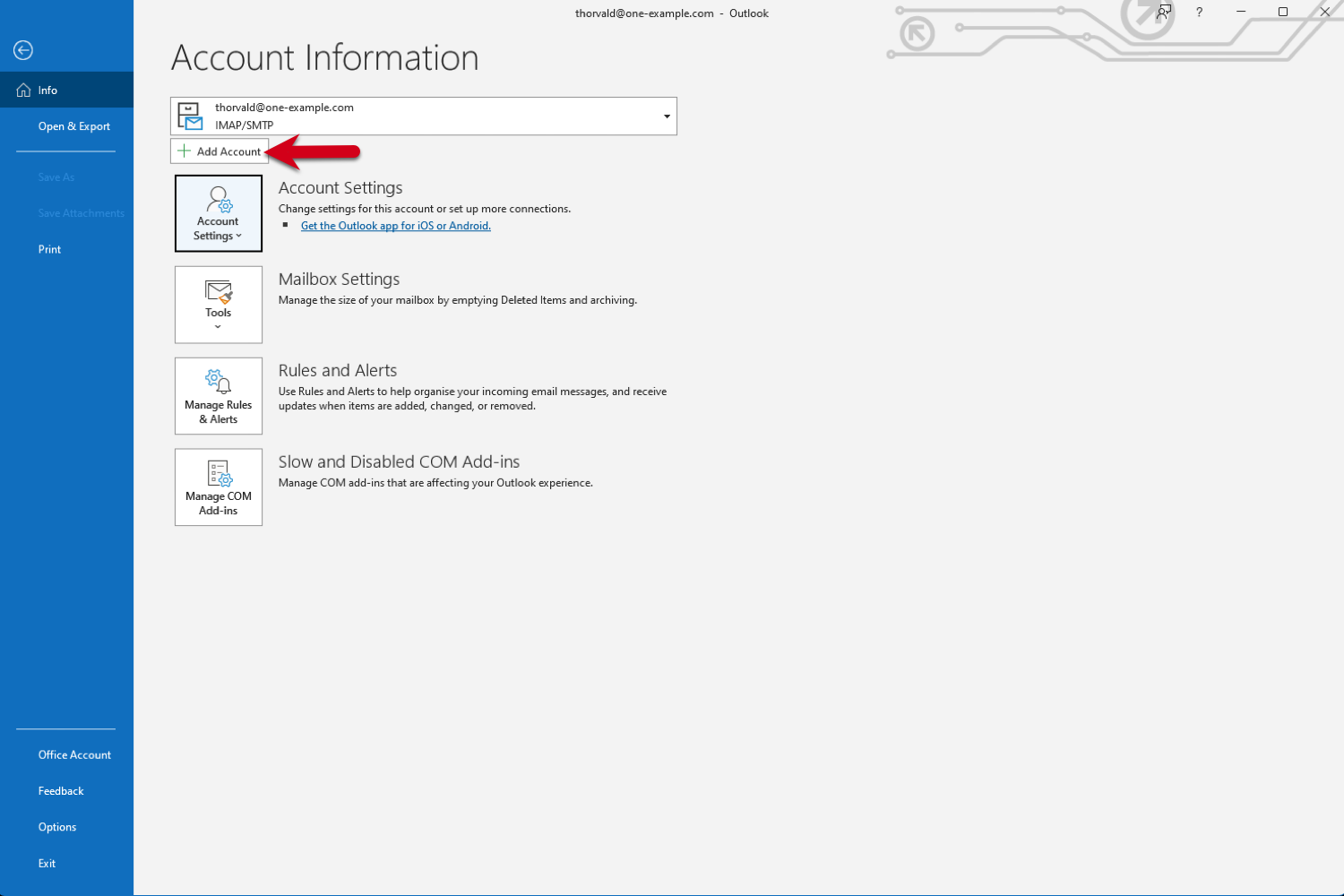 ---
Step 3 - Type in your email address
Type in the email address you want to add and click Connect.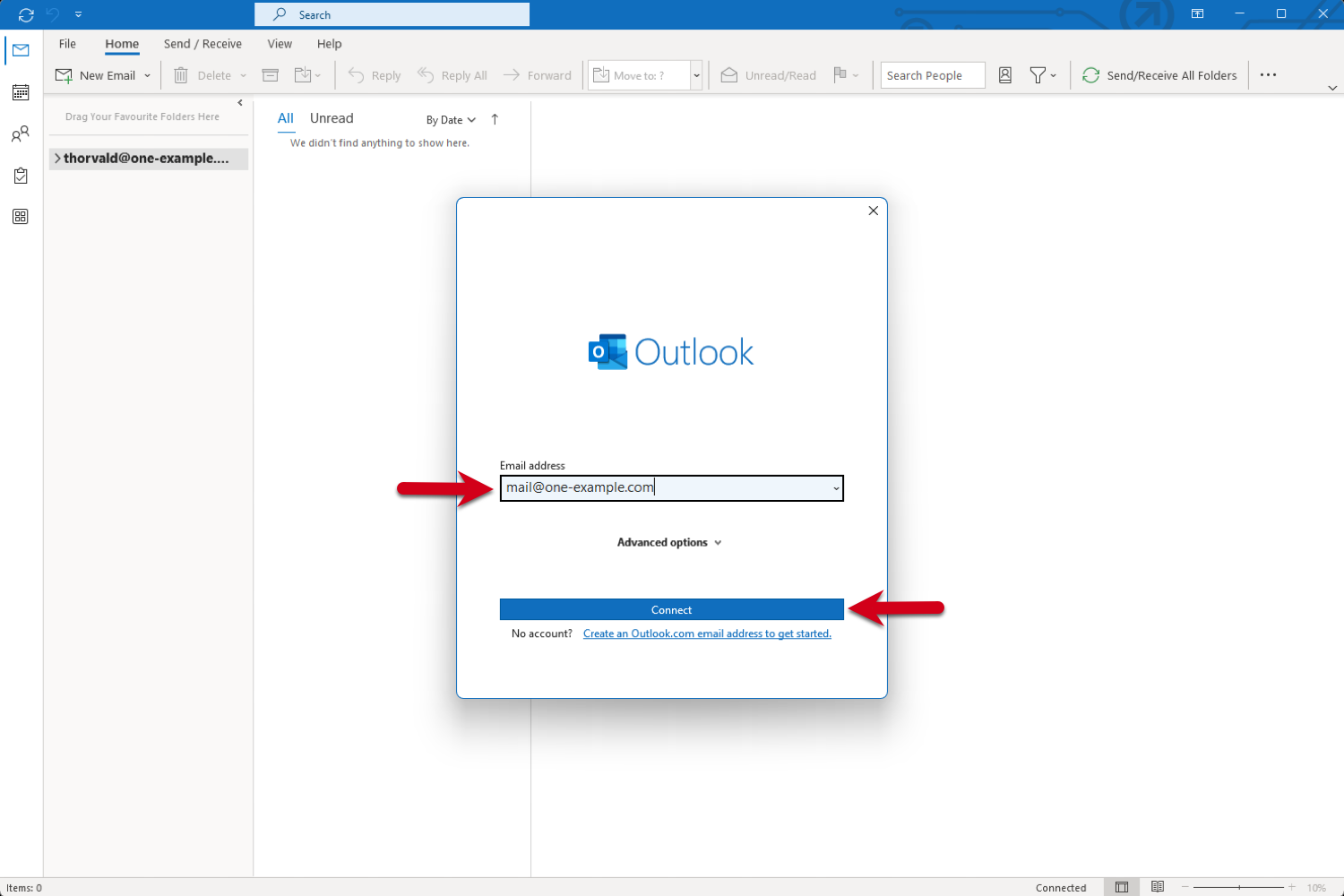 ---
Step 4 - Enter your password
Type in your password, it is the password that you also use to log in to Webmail.
Click Connect to continue.
Note: If Outlook cannot detect your settings automatically, please select IMAP and then enter the settings below, or check our troubleshoot guide for alternative settings.

- Incoming mail: imap.one.com - 993 - SSL/TLS
- Outgoing mail: send.one.com - 465 - SSL/TLS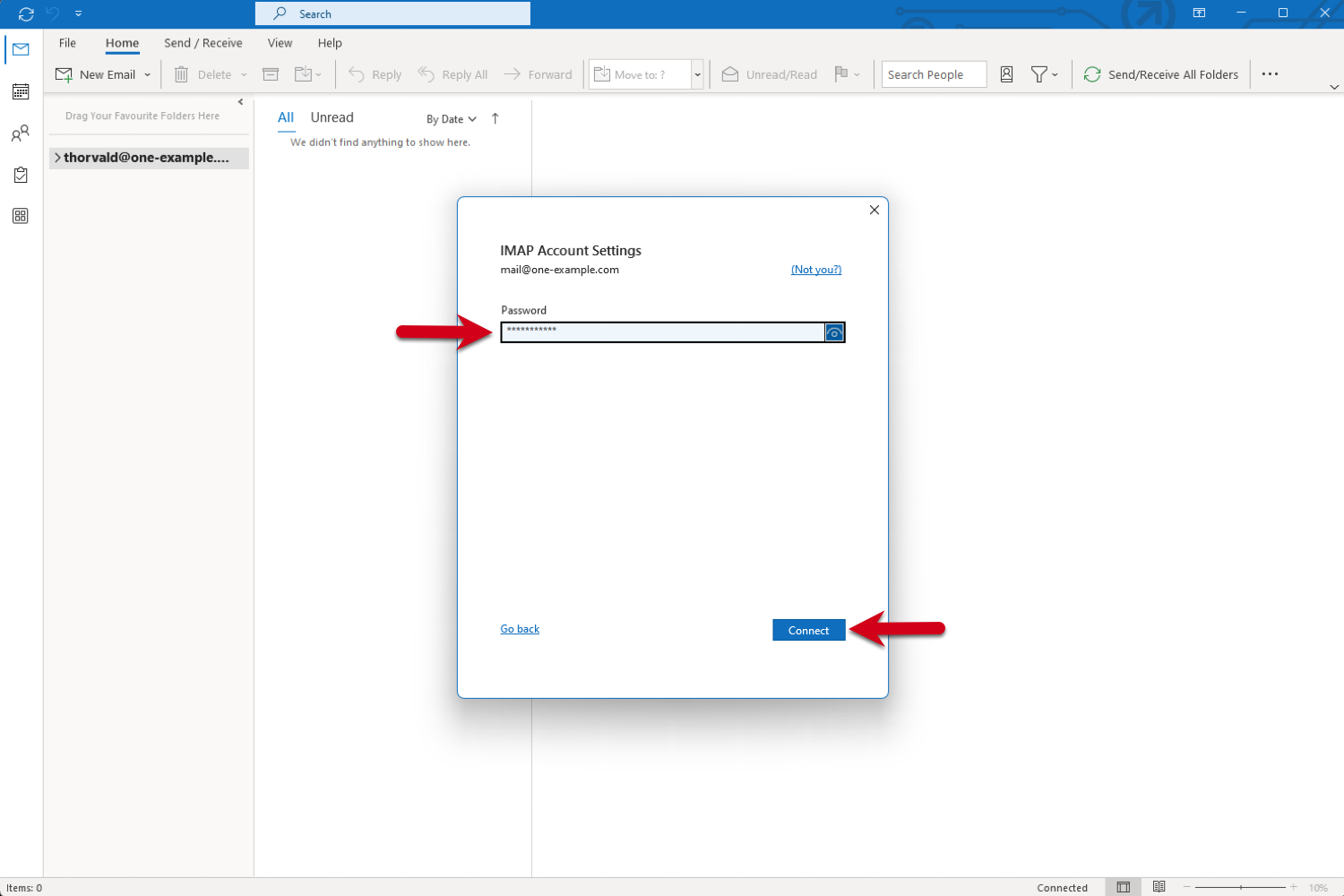 ---
Step 5 - Close automatic setup
Click Done to complete setup.
Please continue on the rest of steps 6-9 since these are important for correctly synchronising the folders in your mailbox.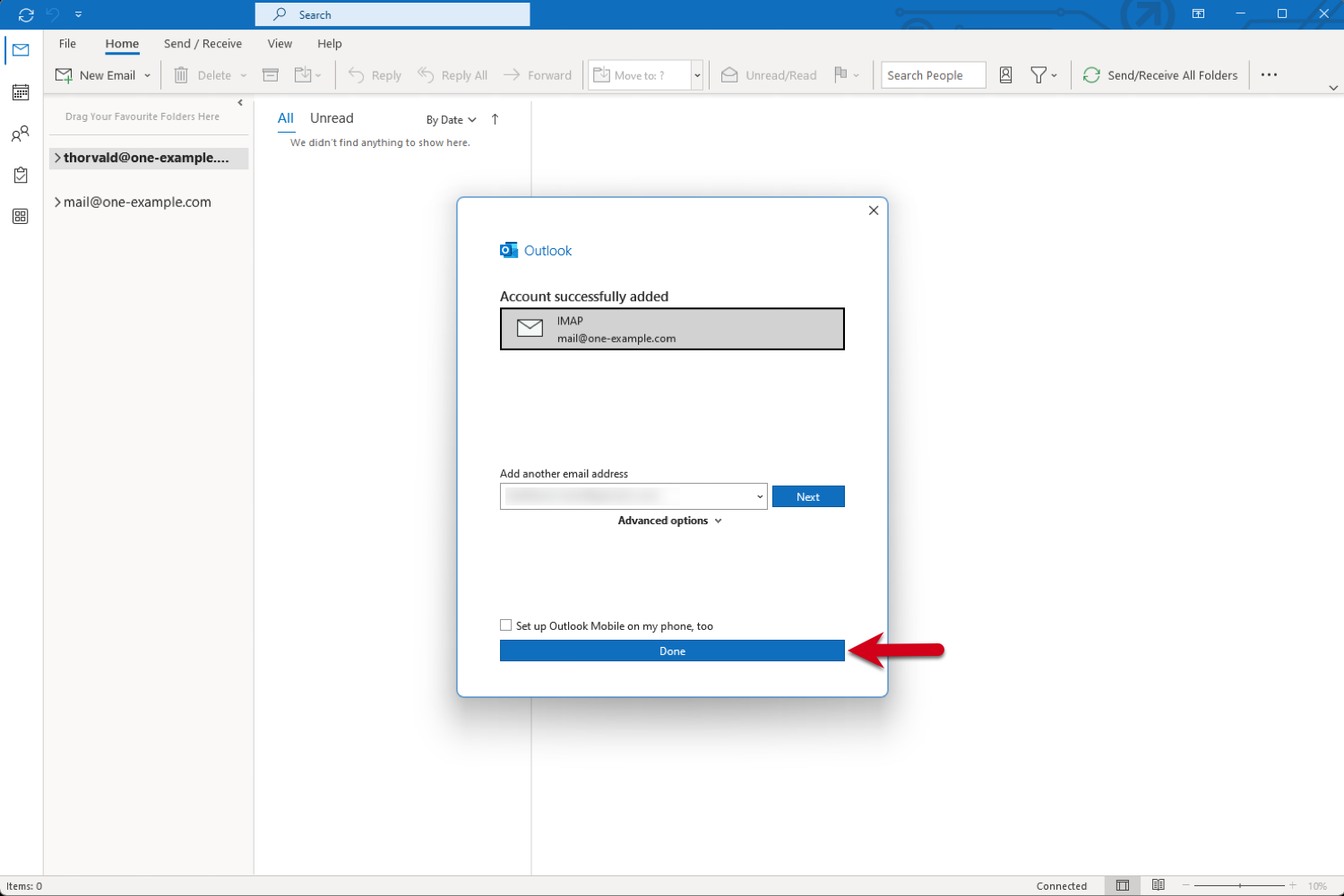 ---
Step 6 - Go to File again
Your email account is now set up, but you need to add an additional setting to make sure all emails are delivered to the correct folders.
Go to File again.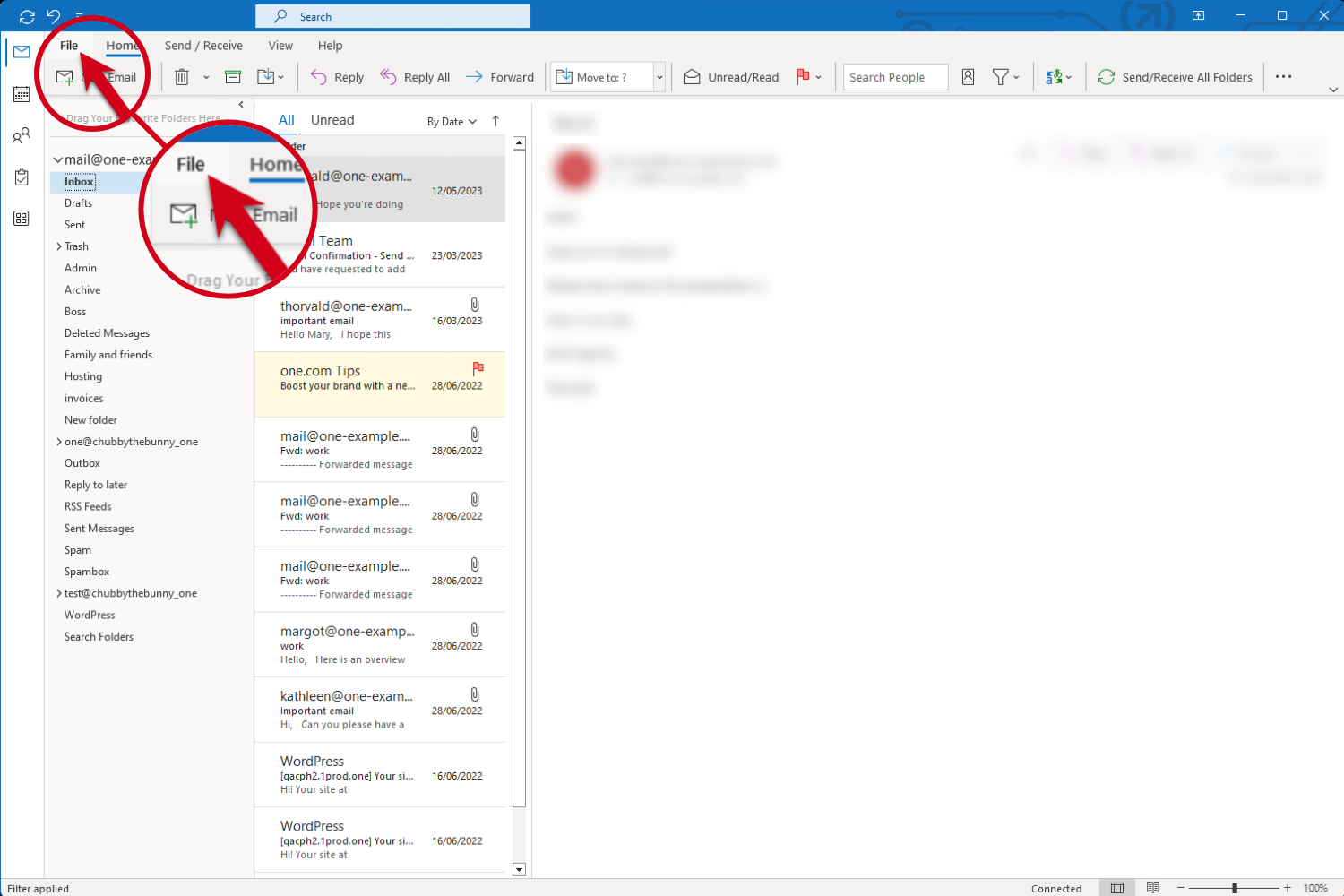 ---
Step 7 - Go to Account Name and Sync Settings
Select the email you want to check the settings for in the drop-down bar at the top of the screen.
Click Account Settings.
Select Account Name and Sync Settings in the drop-down menu that appears.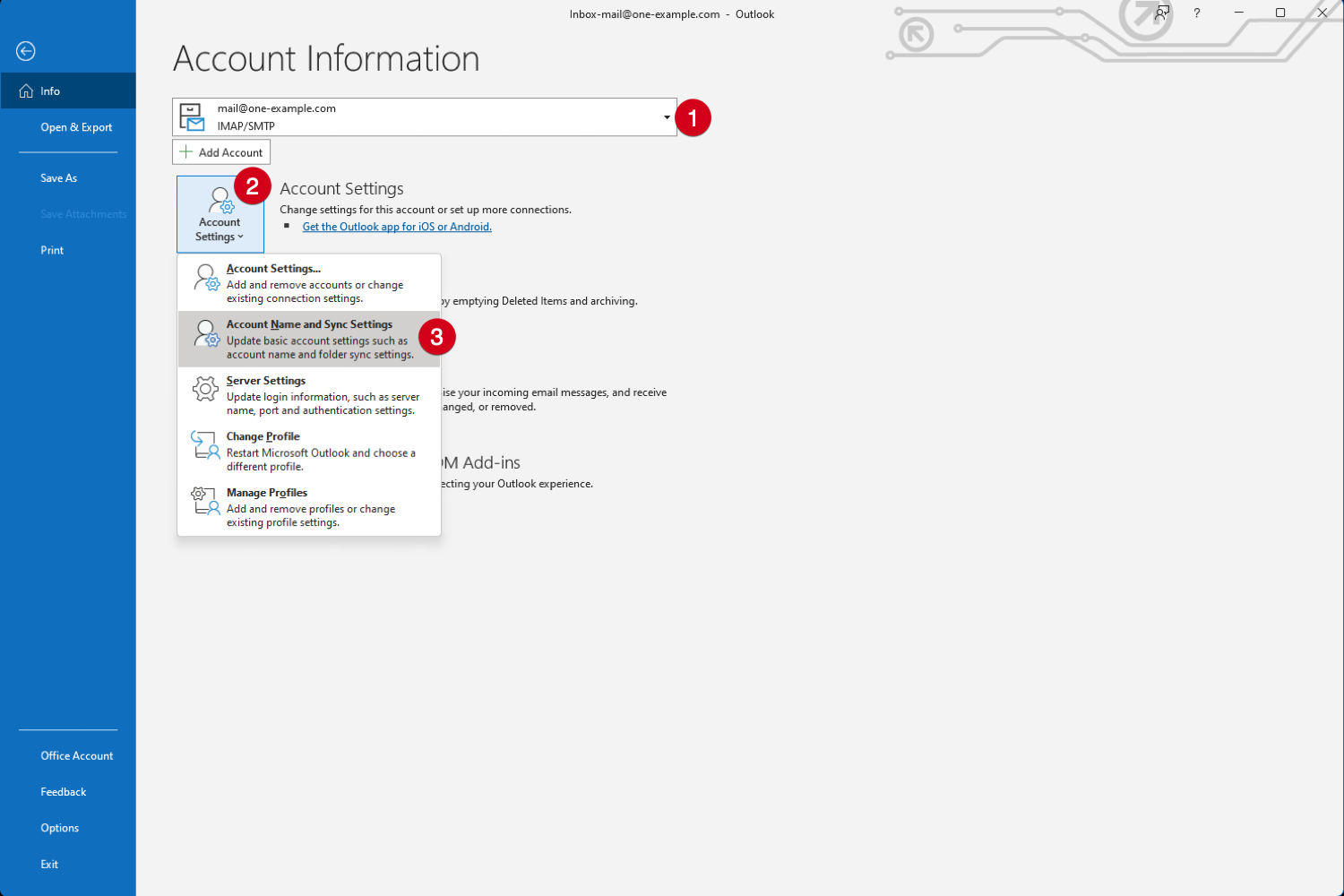 ---
Step 8 - Set the Root folder path
Under Folder settings, type in INBOX as the Root folder path, all in capitals.
Click Next to save your settings.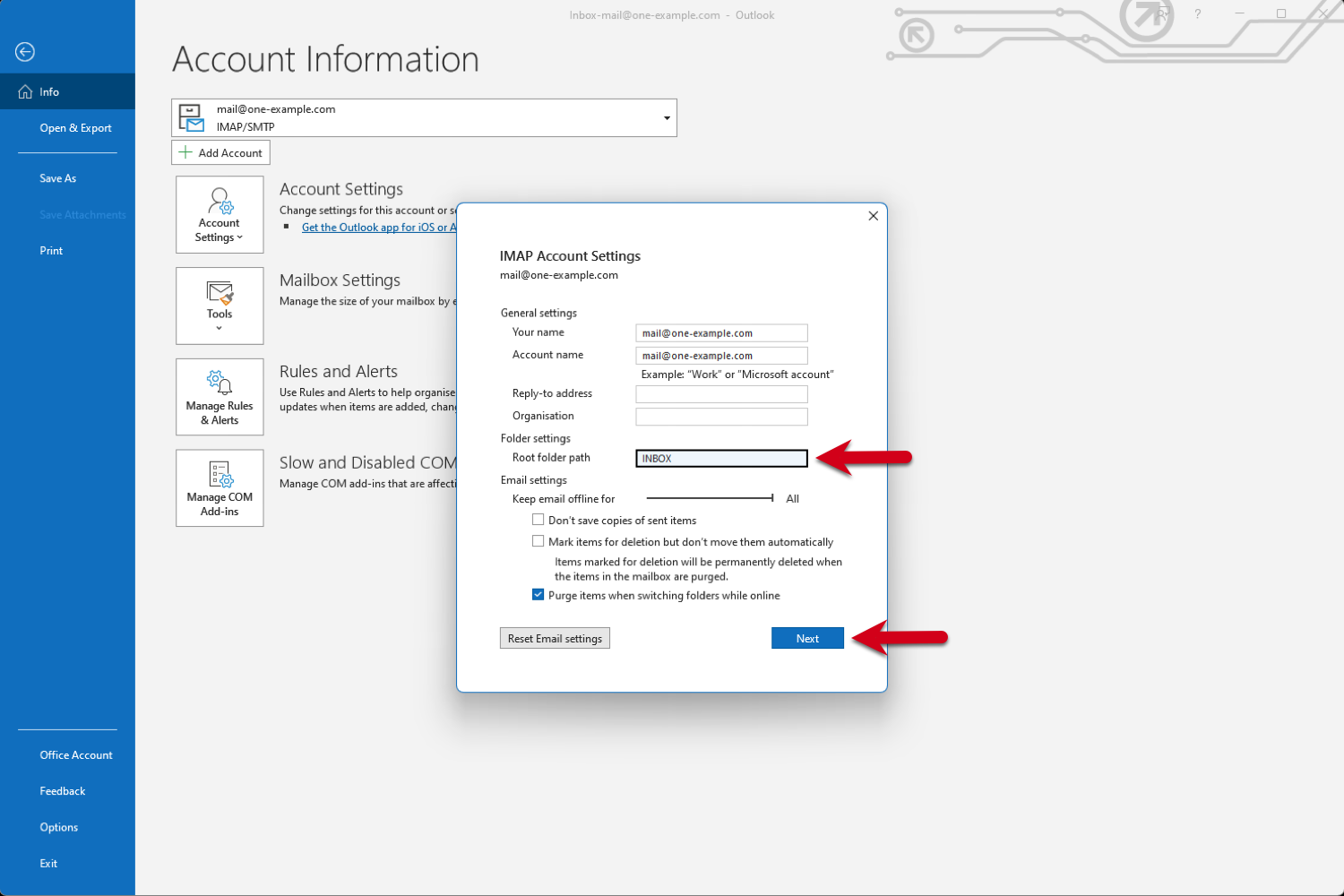 ---
Step 9 - You are done!
Click Done and go to your inbox. Here you can see that all folders are on the same level as your inbox.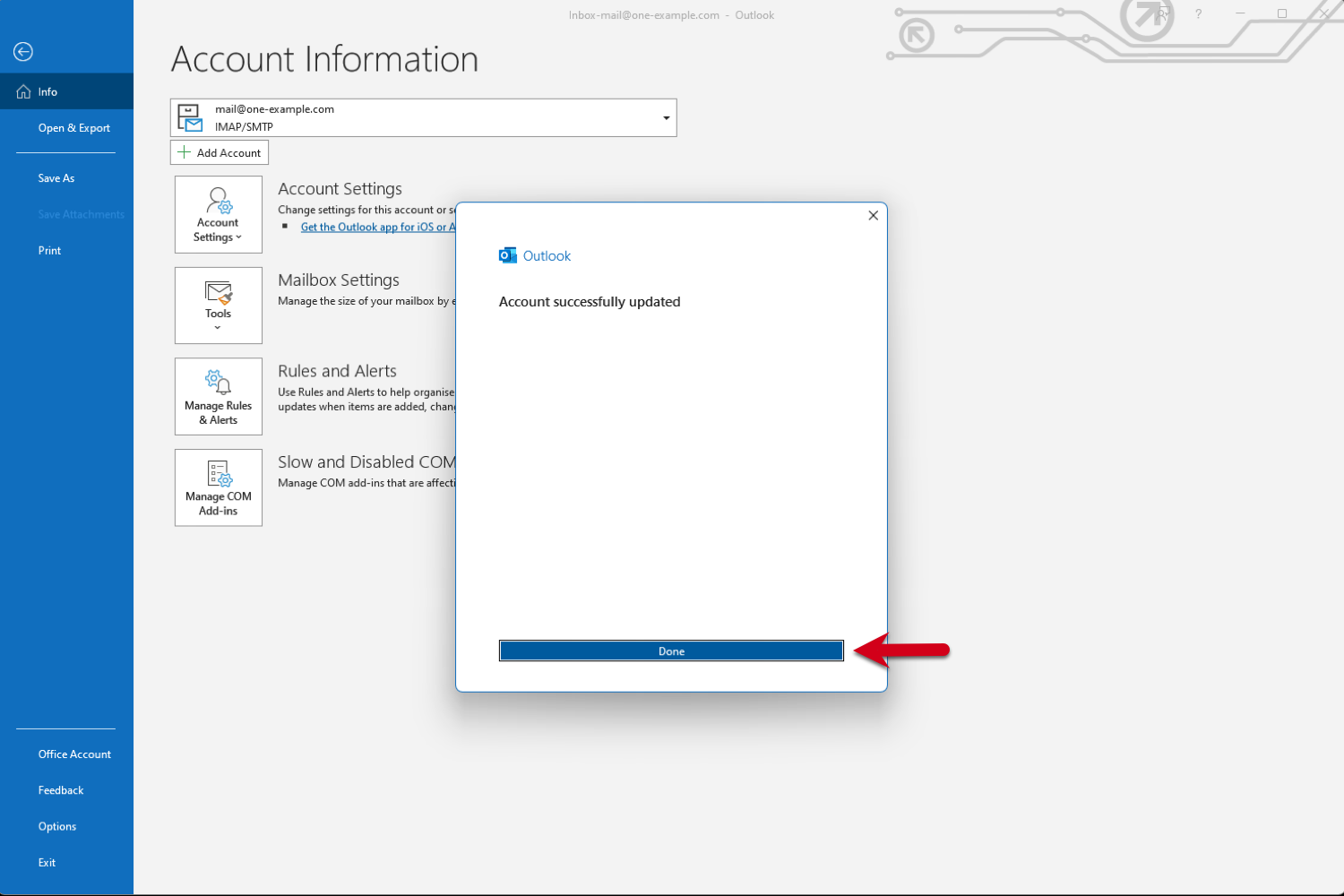 ---
Related articles: