Follow this guide to set up Outlook on Windows with Mobile Sync (Exchange ActiveSync). The advantage of Mobile Sync over IMAP is that it also syncs your calendar and contacts.
Note: Make sure Premium Mail is enabled for your email account before you start setting up Mobile Sync. Check our guide for more details: How can I activate Premium Mail?
Note: Exchange ActiveSync (EAS) is officially only supported on mobile devices. Microsoft may decide to stop supporting EAS in the desktop version of Outlook. Because Mobile Sync uses Exchange ActiveSync, it will then no longer work in Outlook for desktop. You can of course still use IMAP, to set up your account: Setting up mail in Microsoft Outlook.
---
Step 1 - Open Outlook and click File
Open Outlook on your computer and click File in the top left corner.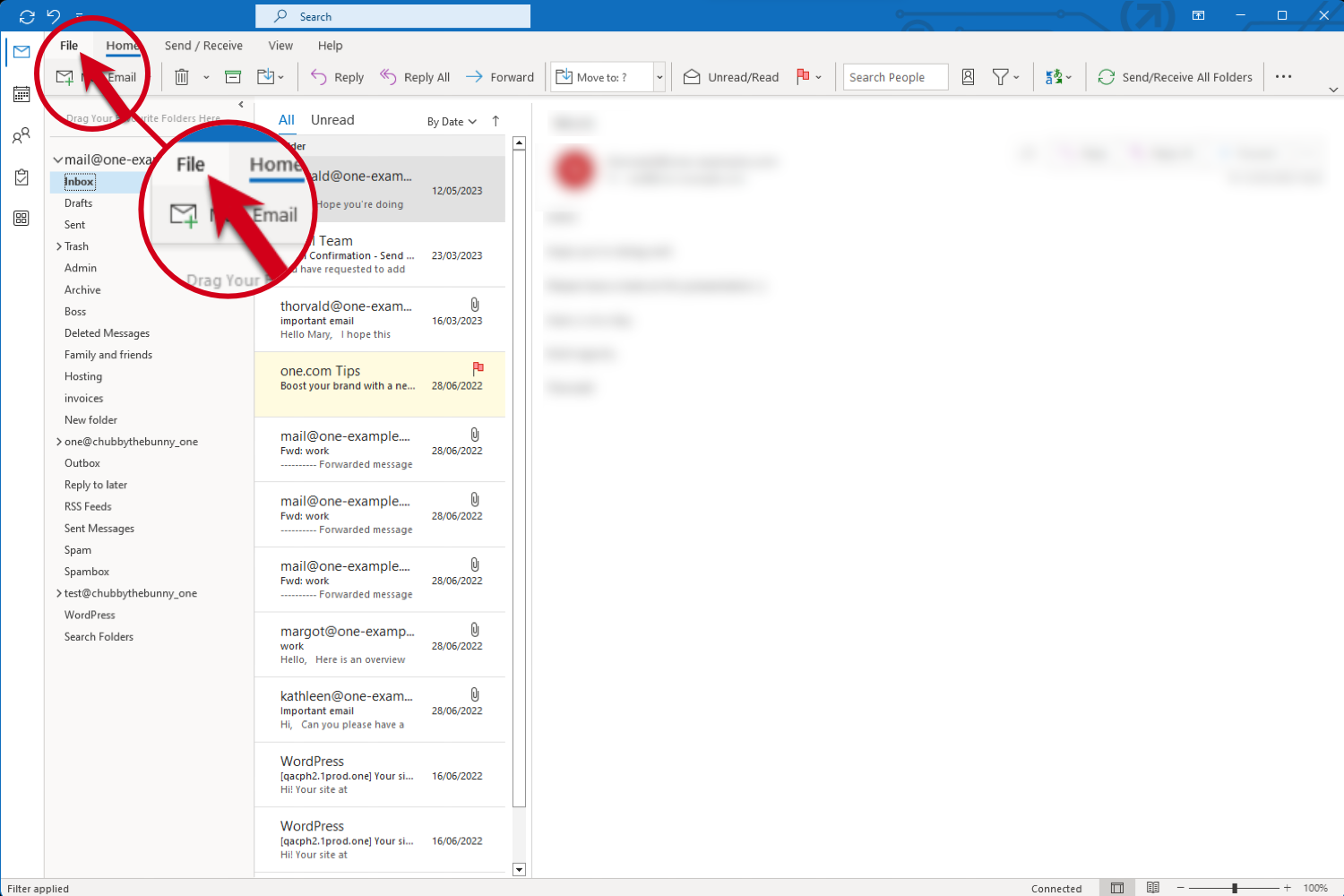 ---
Step 2 - Click Account Settings > Manage Profiles
Click Account Settings and choose Manage Profiles in the dropdown menu that appears.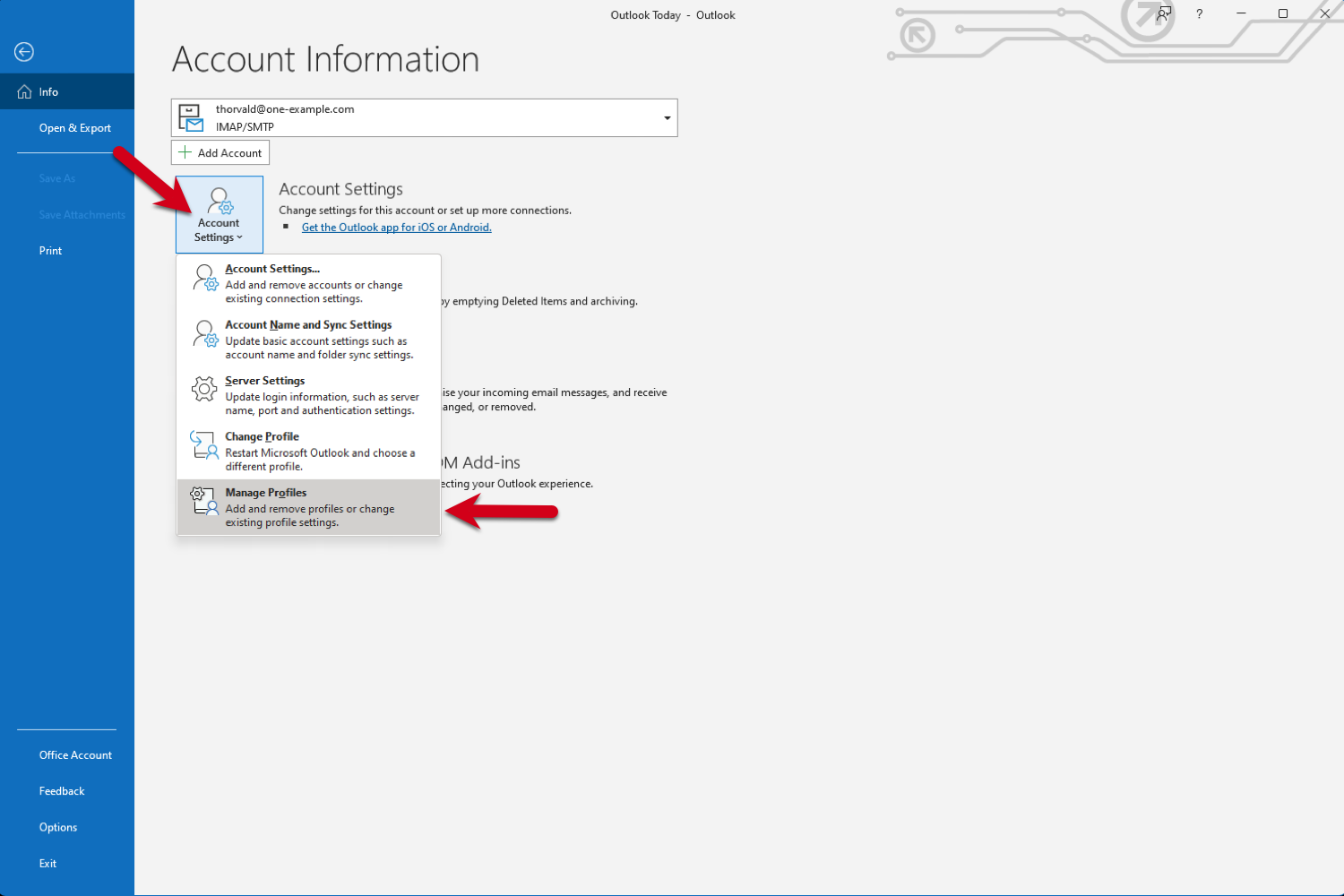 ---
Step 3 - Click Email Accounts...
Click Email Accounts... in the window that opens.
Note: If this is the first account you're setting up in a fresh Office installation, you may see a different window asking you to create a profile. If this is the case, create the profile by typing your name, and then continue with step 5 of this guide.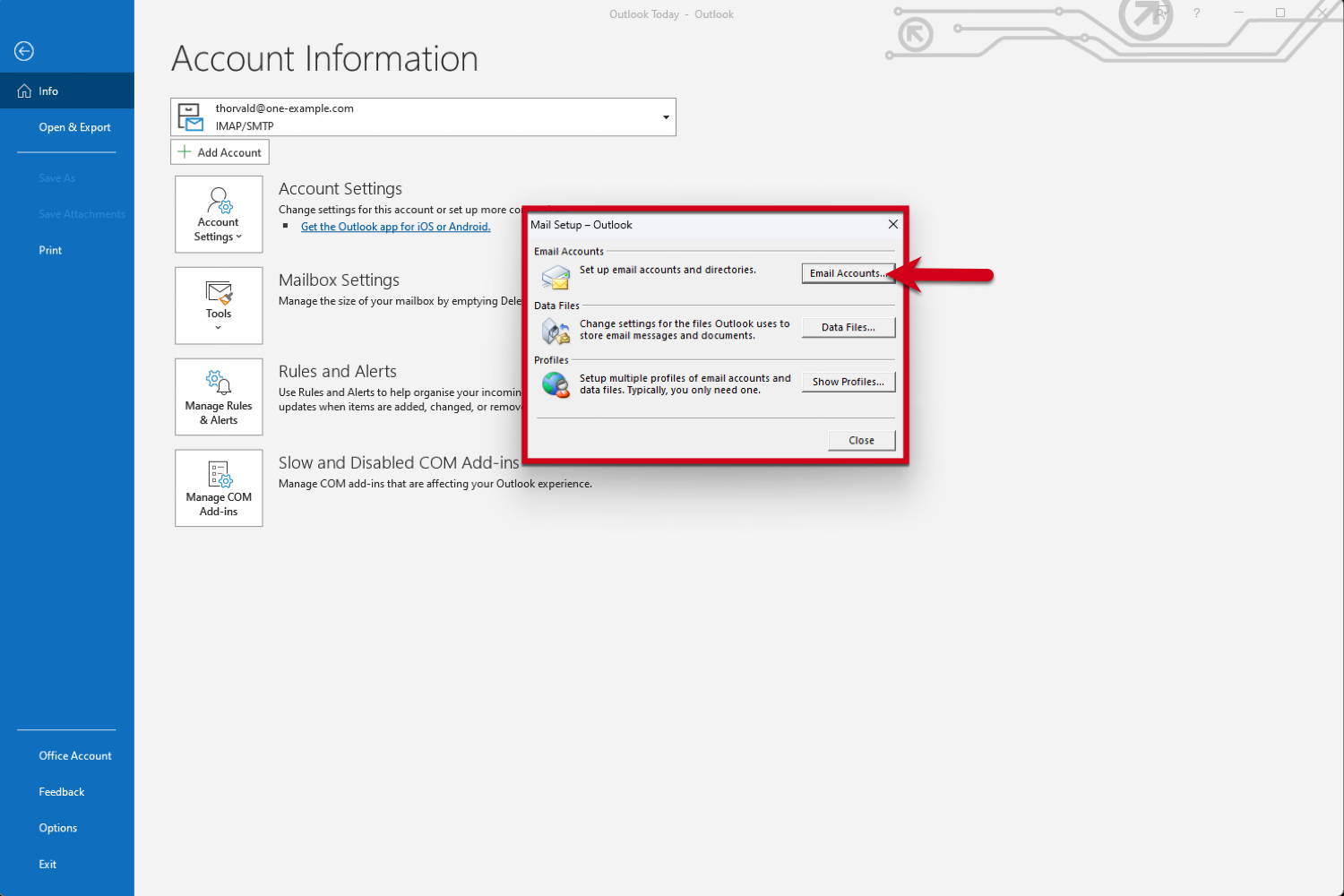 ---
Step 4 - Click New
Click New to start the setup of a new email account.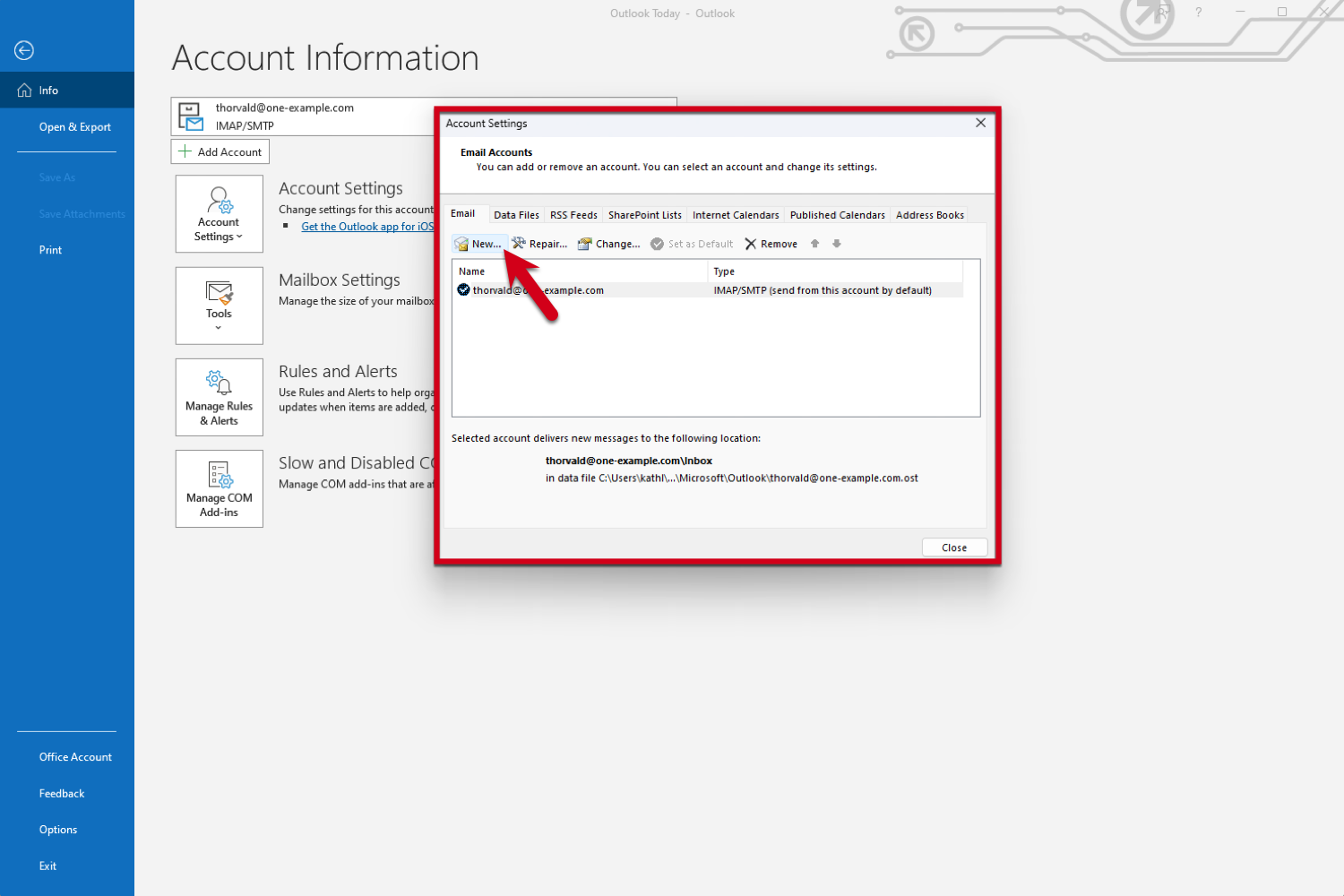 ---
Step 5 - Select manual setup
Select Manual setup or additional server types and click Next to continue.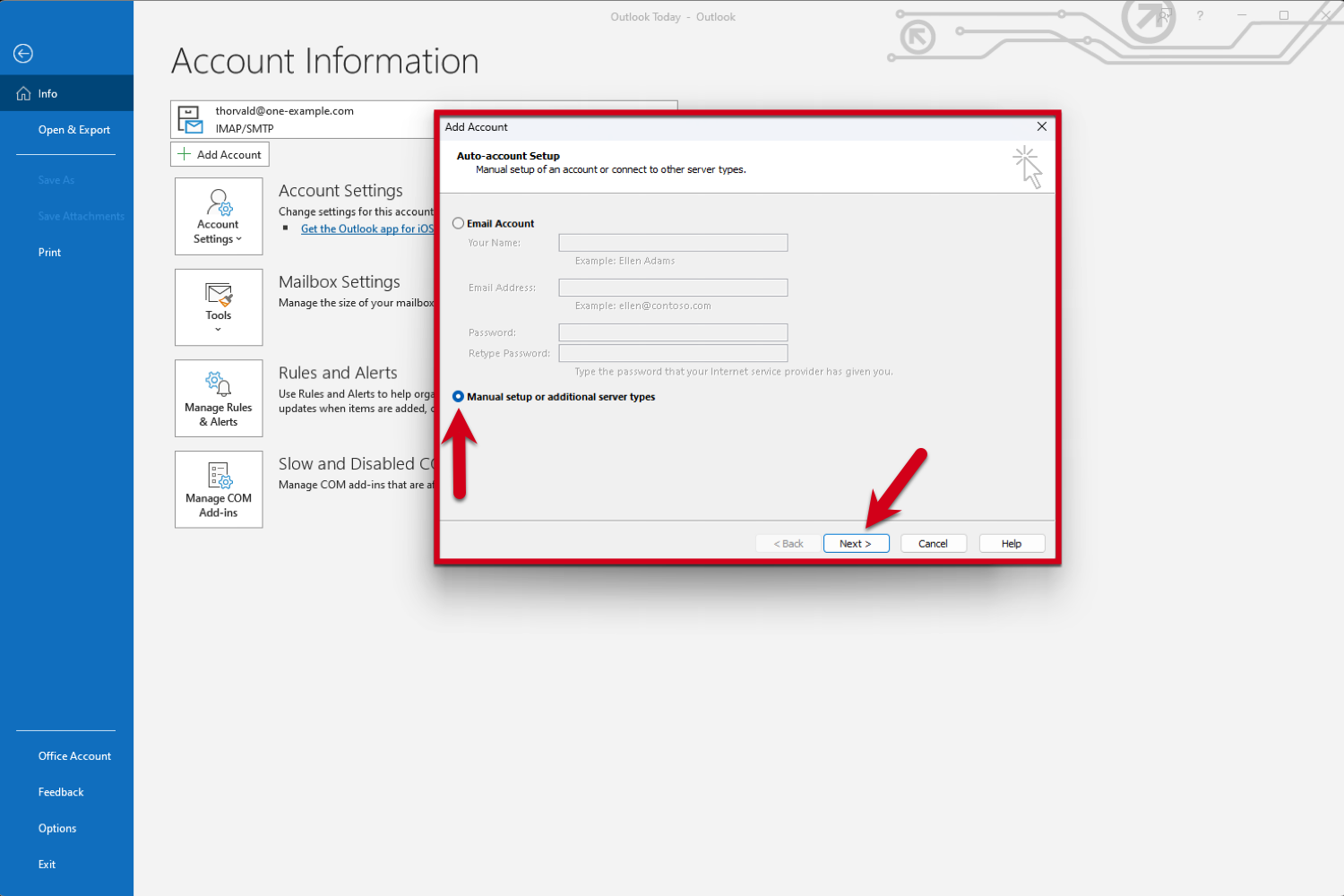 ---
Step 6 - Select Exchange ActiveSync
Select Exchange ActiveSync and click Next.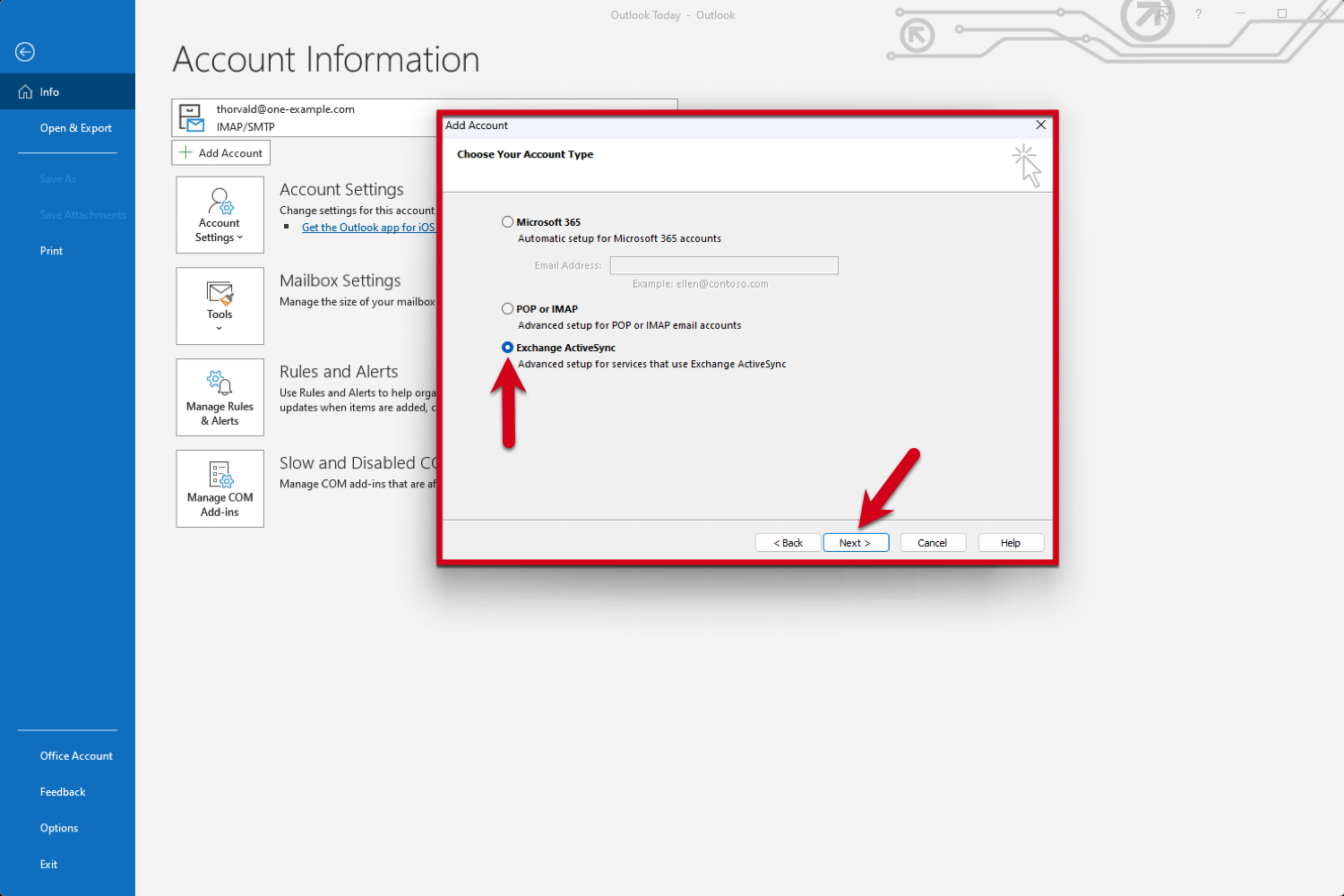 ---
Step 7 - Enter your account settings
Enter your account details:
Your Name: the display name
Email Address: the email address you're adding
Mail server: m.one.com
Username: your email account
Password: the password that you also use to log in to Webmail
Click Next to continue.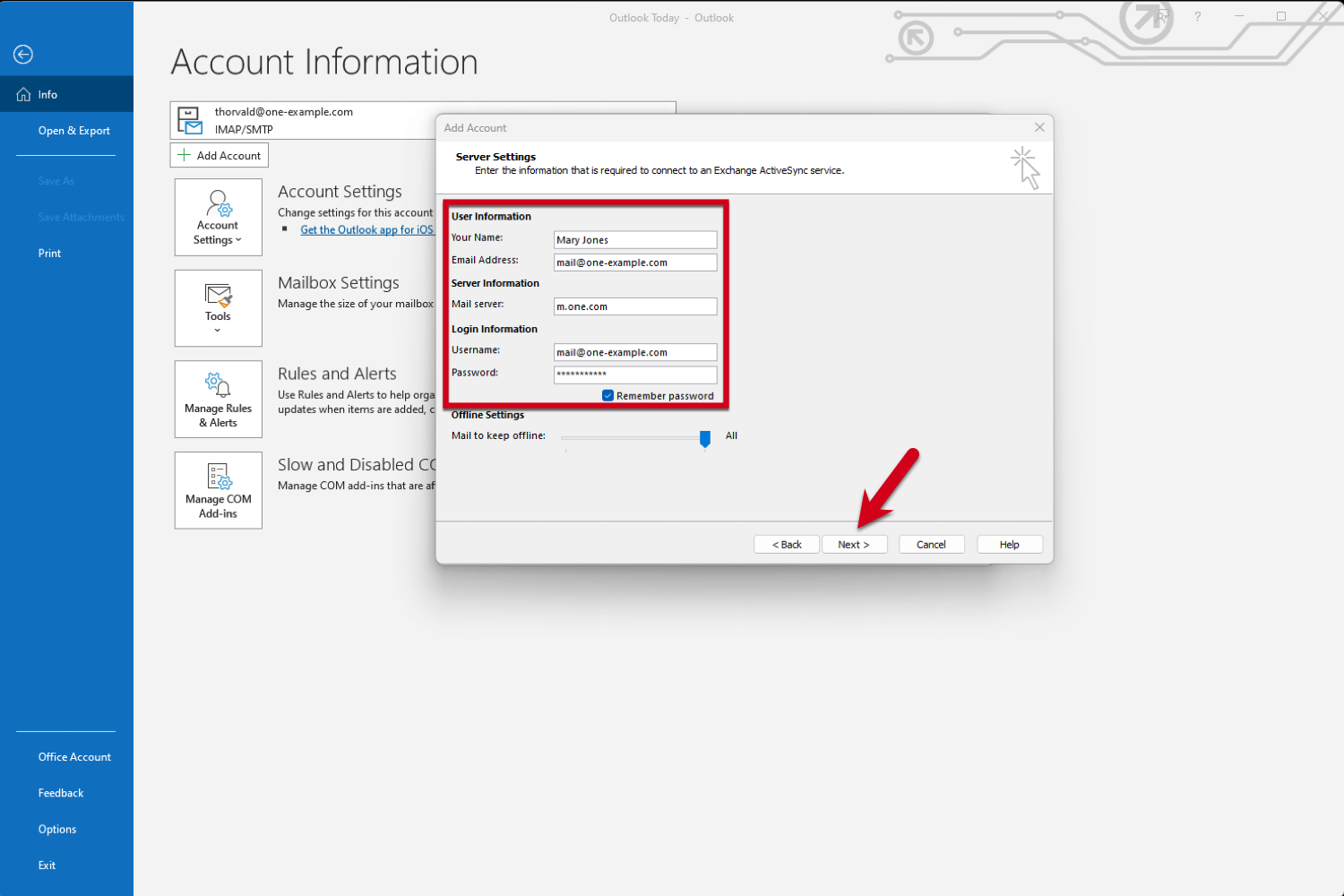 ---
Step 8 - Test account settings
Outlook will now test the account settings. If everything is correct, the task will be completed. Click Close to continue.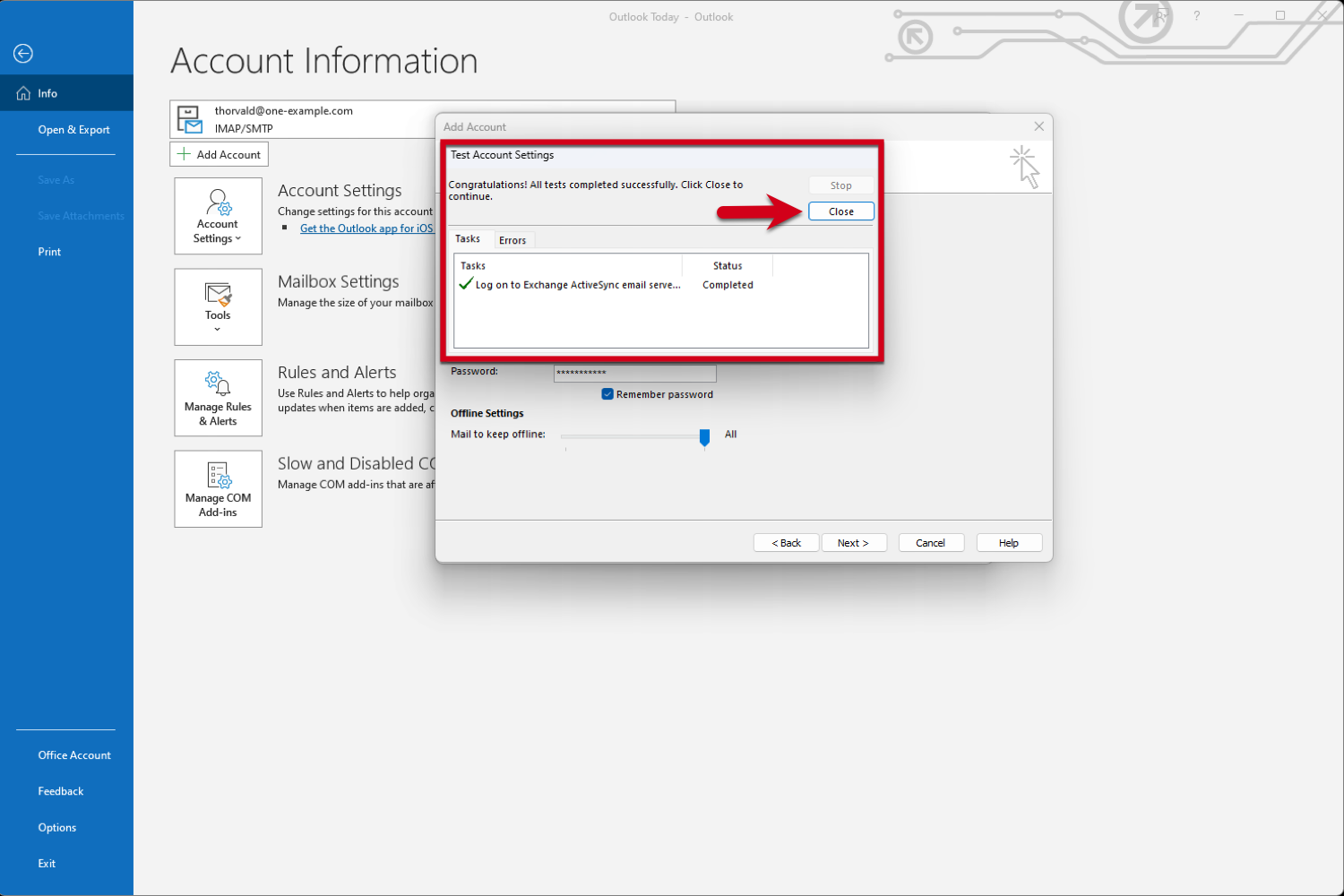 Tip: If Outlook is unable to log in, try our Mobile Sync troubleshoot guide to find out what is wrong.
---
Step 9 - You're all set!
Your account is now set up. Click Finish or Add another account if you want to set up another email account.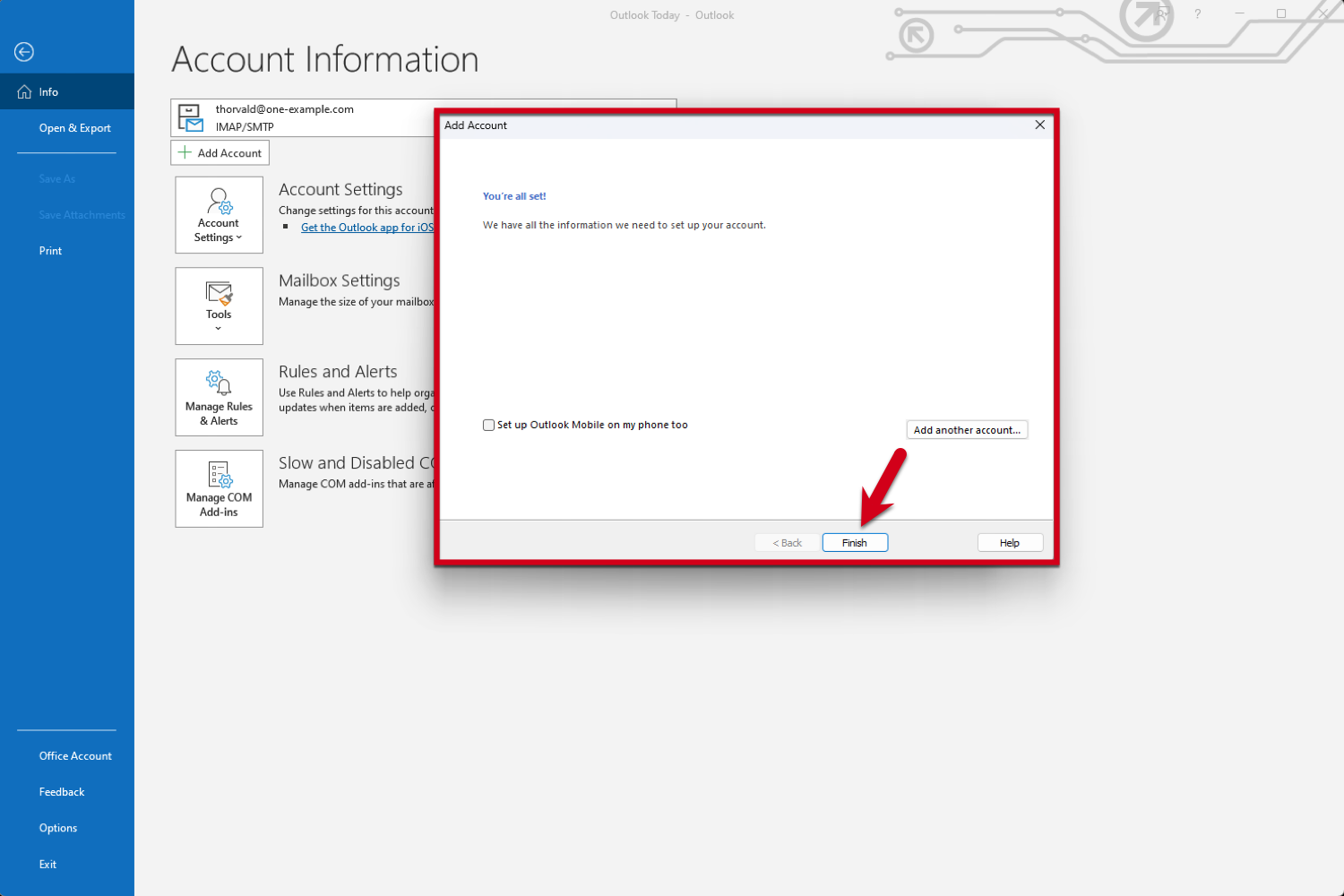 ---
Related articles: