In this guide, we show you how to set up your email account with Mobile Sync (Exchange ActiveSync), in Windows 10 Mail. The advantage of Mobile Sync over IMAP is that it also syncs your contacts and calendar.
Note: Make sure Premium Mail is enabled for your email account, before you start setting up Mobile Sync. Check our guide for more details: How can I activate Premium Mail?
Would you rather use IMAP to set up your account? Check the guide below.
---
Step 1 - Go to Settings in Windows 10 Mail
In Windows Mail 10, click the gear icon in the bottom left corner to open Settings.
Click Manage Accounts.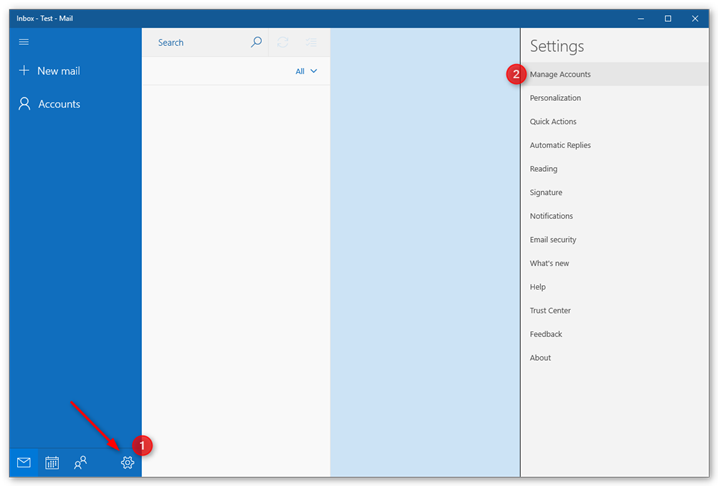 ---
Step 2 - Click Add account
Click Add Account to start setup.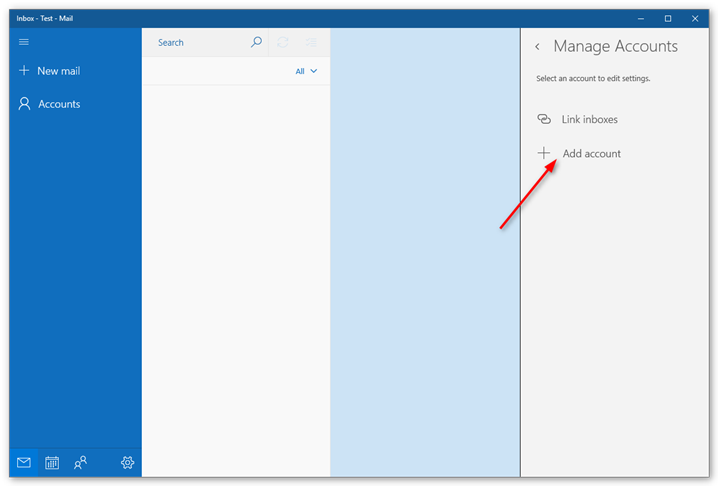 ---
Step 3 - Click Exchange
Choose Exchange as the account type.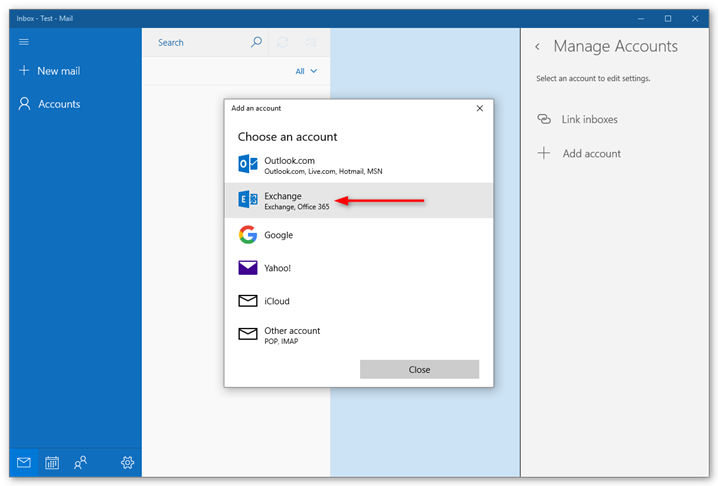 ---
Step 4 - Enter your email address
Enter your email address and click Next.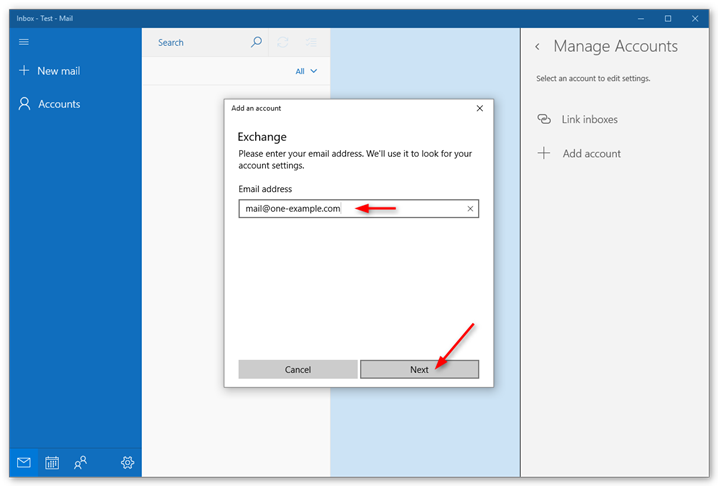 ---
Step 5 - Enter your password
Enter your password and click Sign in. You also use this password to sign in to Webmail.
Note: If you have custom DNS settings on your domain, Windows 10 Mail is unable to detect your settings. In this case you need to complete setup manually.



Click Sign in again.
Choose Advanced in the popup window.
Enter the following settings:
- User name: your complete email address
- DomainDomain: leave this field empty
- Server: m.one.com
- Account name: a name you choose
Click Sign in.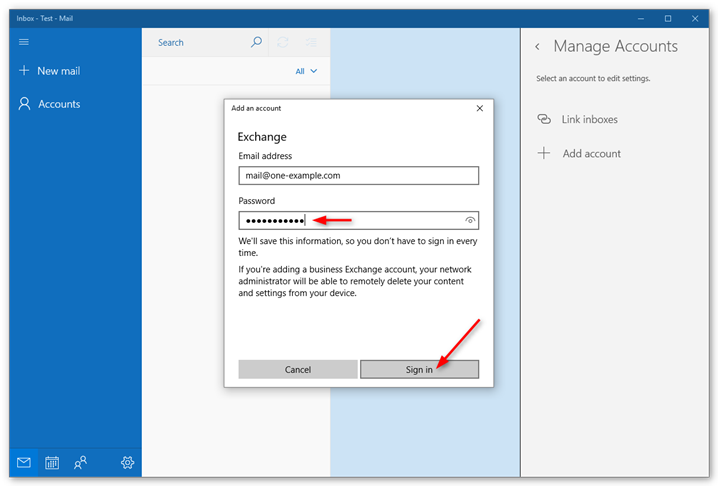 ---
Step 6 - All finished!
Click Done to open your inbox.
Tip: Click More under folders, to see the folders you created yourself. If you have a large account, it may take a while until all folders and emails are synced and available.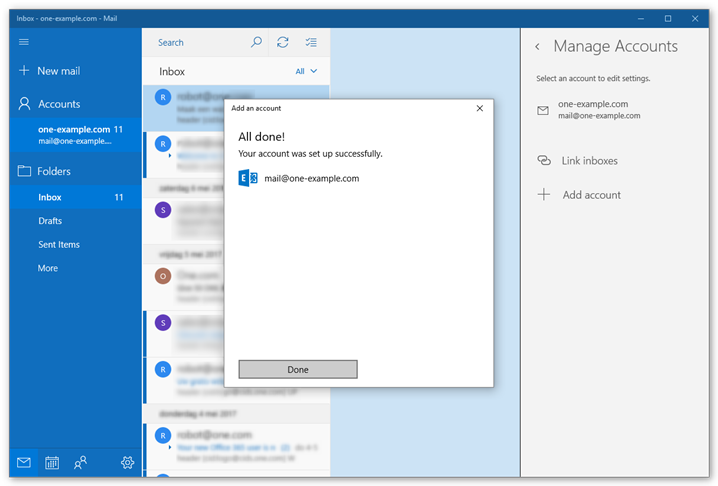 ---
Related articles: