You can easily add the Google Analytics tracking ID to your site under Settings. Here you can also manage tracking for the Facebook pixel and Google Ads.
Note: First, you need to find the tracking ID. Check this guide from Google on how to find this: Set up Analytics tracking
Open Website Builder from the One.com control panel.
Click the menu icon in the top-right corner.
Click Settings.
Click Tracking in the menu on the left.
Under Google Analytics, paste in the tracking ID you retrieved earlier.
Optionally, check the box for IP anonymization.
Click Done.
Click Save and then Publish.
If you want to stop tracking you can remove the ID again, but don't forget to republish your site.
Tip: When you add a tracking code to your site, you need to inform your visitors about this in a cookie banner. Read our guide to learn how: How do I add a cookie banner to my website?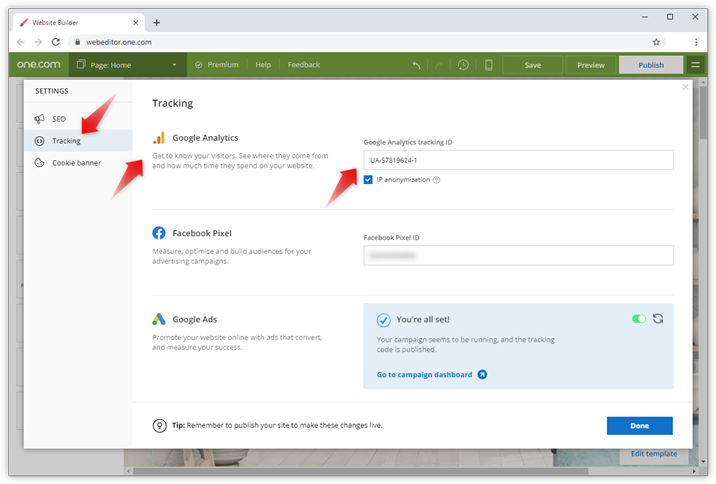 Don't have access to Website Builder? You can try it out for free for 14 days and create a website in no time. Start your free trial now
---
Related articles: