In Website Builder, we have included a photo editor. You can use it to change the size of images, optimize how they look or add style elements.
Log into the One.com control panel and open Website Builder.
In your workspace, select the Image component that contains the image that you want to edit.
Click Edit image.
Click the pencil icon in the top left corner of the menu that appears.
Edit the image until you are satisfied, using the editing options available and click Save.
A copy of the original image has been saved to My images. It is located in the folder "onewebmedia" on your web space.
Tip: You can access the image editor directly by clicking the pencil icon above or on top of the selected image, from each component.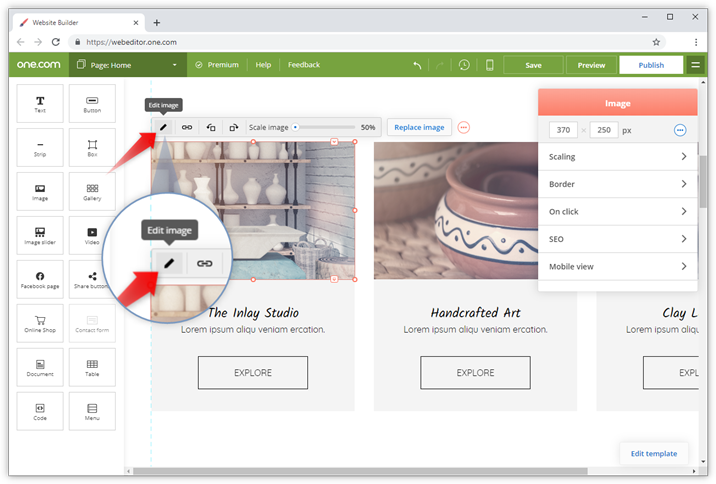 ---
Editing options
You have the following editing options available:
Make it look better
Improve how your image looks. Adjust things like size and brightness, and add filters or focus points to better fit your site.
Transform - Adjust the shape of your image to a preset or custom shape and rotate or mirror it to make it fit perfectly in your site.
Filters - Add colour filters to your image, to change the tone and style. Choose from preset filters and then customize these to your taste.
Adjust - Adjust, among others, the contrast, saturation and gamma of your image. You can further refine it by adjusting exposure, shadows, sharpness, and more.
Focus - Focus on a specific part of your image, while the rest is blurred.
Add styling and decorations
Not satisfied with just an image? Use style elements to make your images stand out.
Text - Add a text box on top of the image, choose a colour, font, size and background.
Text design - Add text labels to your image, for example, a "SALE" label. You can choose from several designs and adjust size and colour.
Stickers - Add emoticons, hearts or stars to your image, or highlight certain bits with arrows.
Brush - Use a brush to draw shapes or lines on your image. Click twice on a colour to get more options.
Frames - Add borders and frames to your image, make it look like a slide, or add an art deco frame.
Overlays - Add effects to your image with an overlay. Make it look like metal or wood, make it look all gold and sparkly with a grain overlay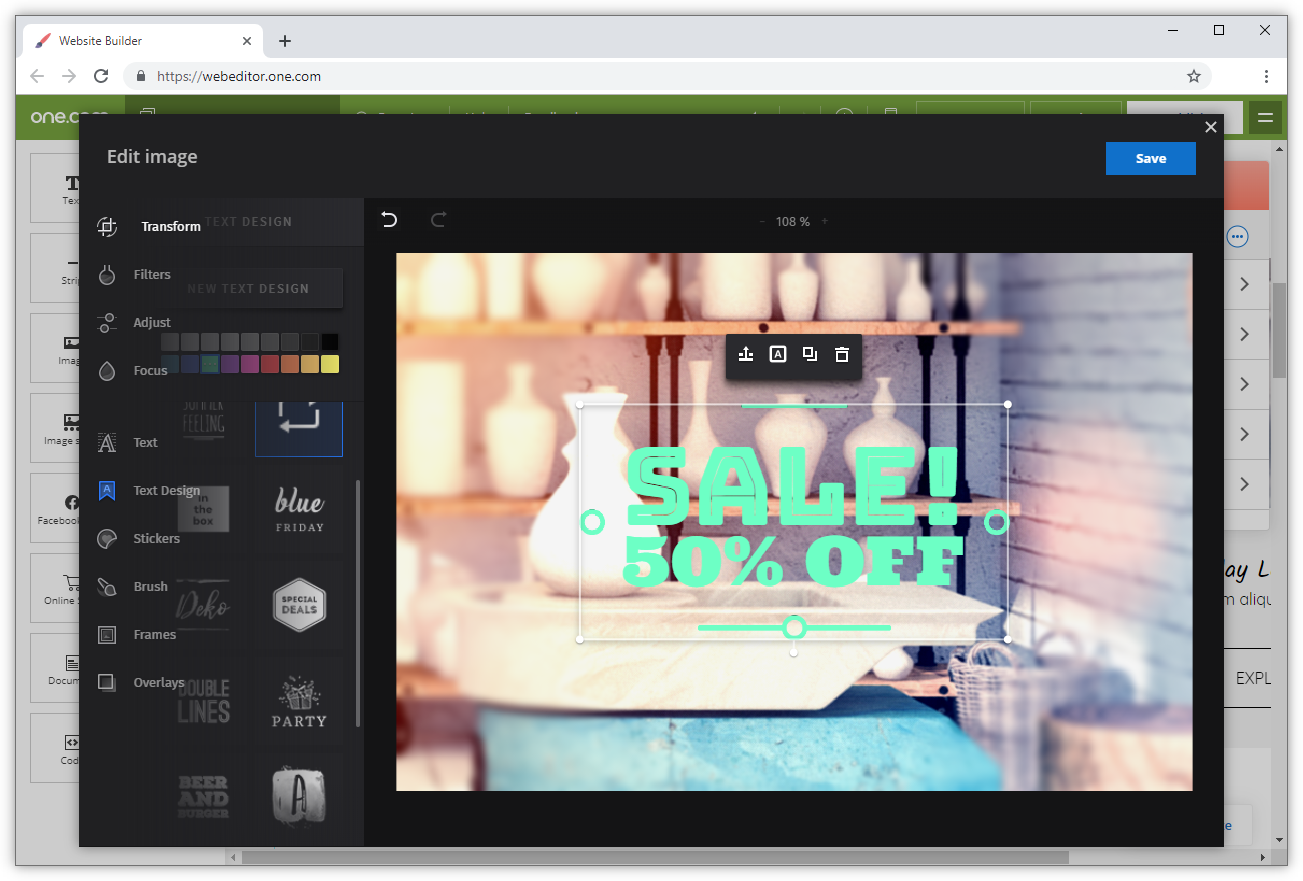 ---
Related articles: