Looking for that perfect image for your website? Search the Free from one.com stock photos directly from inside Website Builder.
Tip: You can also buy images from Shutterstock inside Website Builder. See this guide for more information.
Drag or select an image, gallery or slider component in your workspace.
Click Free from one.com in the window that opens.
Choose a category or search on keywords to limit your search.
Select the image or illustration that you like and click Add to page.
The image will be inserted in your site. It will also become available under My images.
Note: You can only use the free one.com images on your web space with one.com. For more information please read the terms of use.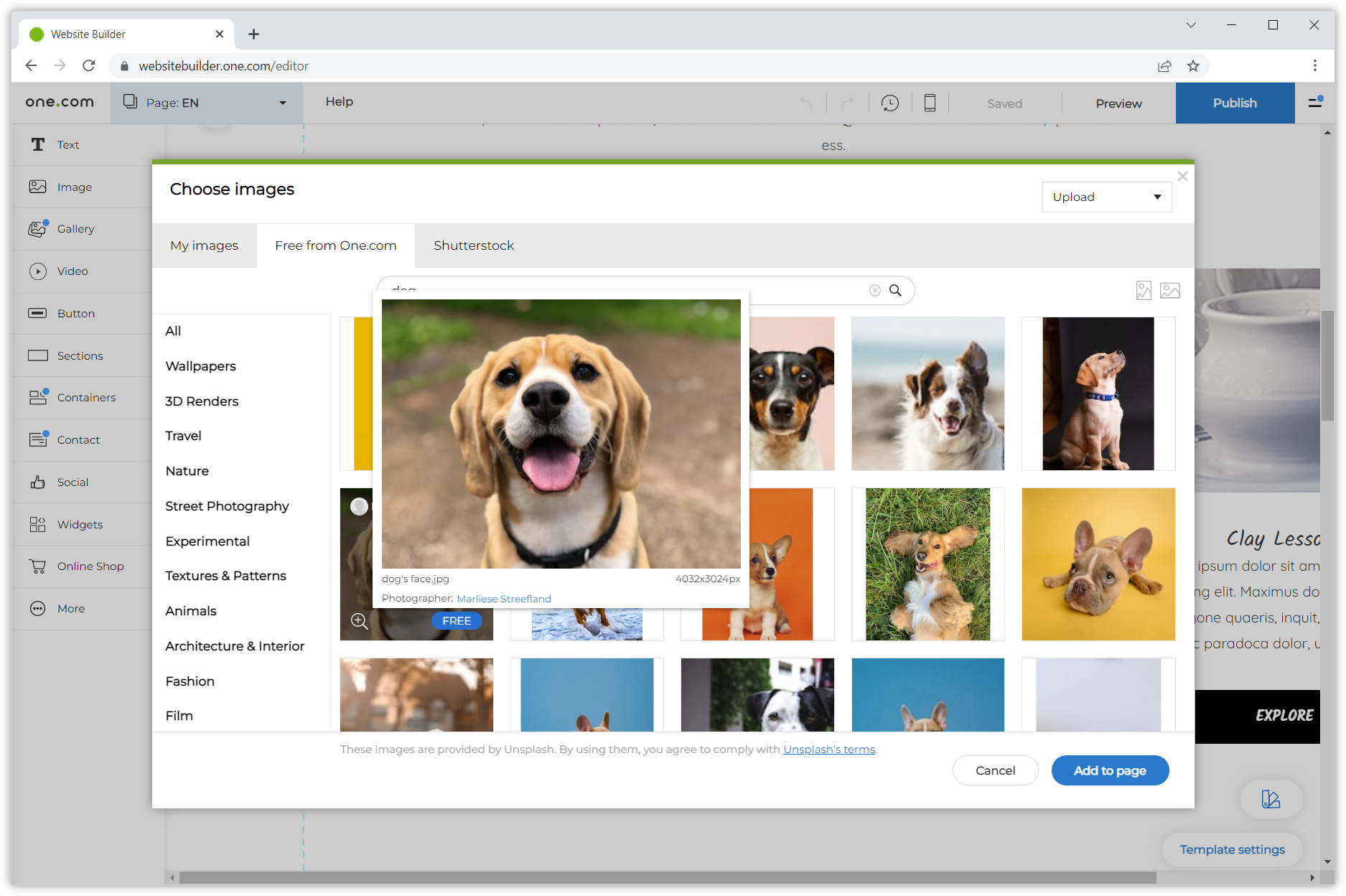 Don't have access to Website Builder? You can try it out for free for 14 days and create a website in no time. Start your free trial now
---
Related articles: