If you have signed up for a Google Ads campaign, we recommend adding the tracking code to your site to improve the effectiveness of your campaign.
The tracking code helps you to get more statistics about visits to your site and how your current Google Ads campaign is doing. You can, for example, see what keywords your visitors searched for before entering your site.
Tip: Remember to add a cookie banner to your site with a link to your cookie policy.
Open Website Builder from the One.com control panel.
Click the menu icon in the top-right corner.
Click Settings.
Click Tracking in the menu to the left.
Under Google Ads, move the toggle to the right to activate tracking. If you have just created the campaign you may need to click the refresh icon to update the campaign status.
Click Done.
Next, click Save and then Publish.
You will see a confirmation if the tracking code was added succesfully.
Tip: Once your campaign is done, you can remove the tracking code again. Move the toggle to the left and then republish your site.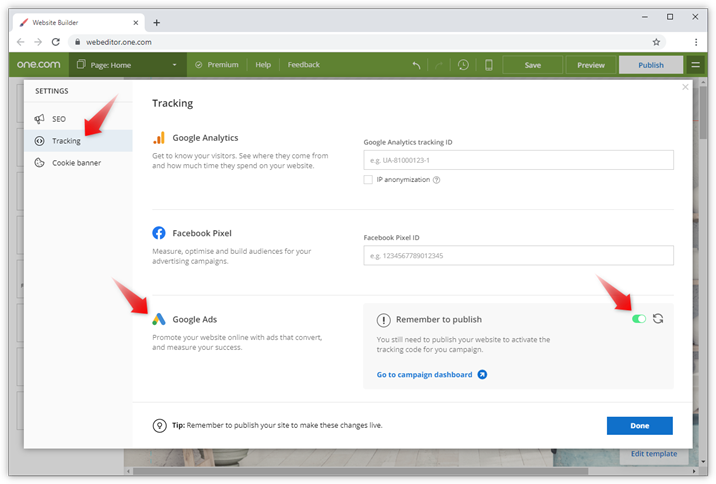 ---
Related articles: