You can make an email address into a link. If a visitor clicks the mail address on your site, a new email is started in the default email client your visitor has.
Select the email address you want to make into a link.
Click the link icon in the menu above or below the text box. It looks like a chain.
Click Email in the menu to the left.
Enter or select the email address you want to link to.
Type in a subject for the email for you to recognise it by. Keep in mind the sender can still change it.
Click Save to create the link, and Publish to make it available online.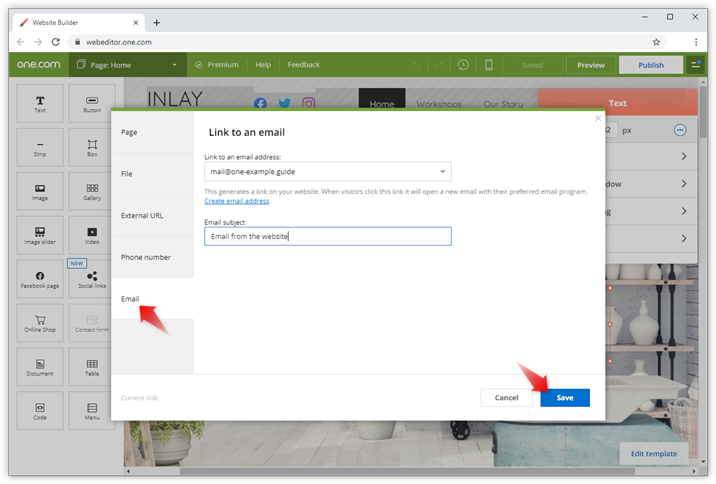 ---
Related articles: