You can make an email address into a link. If a visitor clicks the mail address, a new email is started in the default email client your visitor has.
Select the email address you want to make into a link.
Click the link icon in the menu above or below the image. It looks like a chain.
Click Email in the menu to the left.
Enter the email address you want to link to.
Click Save to create the link, and Publish to make it available online.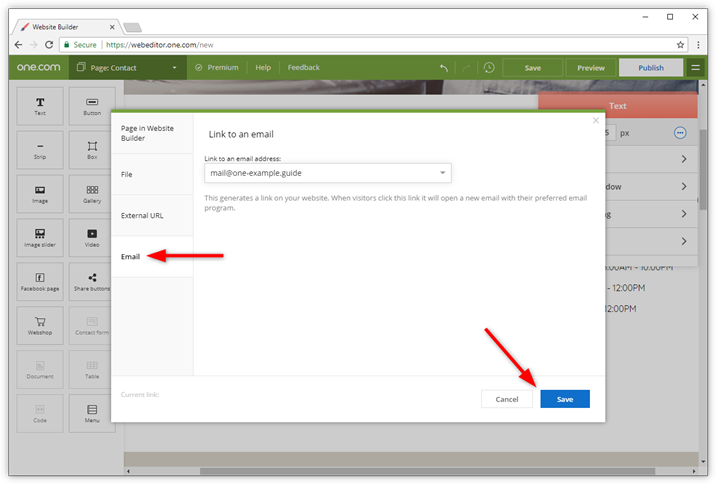 ---
Related articles:
Back