When you have "parallax scrolling" enabled on your website, elements of your site move at different speeds when scrolling, creating the illusion of depth and immersion. You can add a background image with parallax scrolling, and other scroll effects, by using the strip component.
Open Website Builder from the one.com control panel.
Drag the Strip component in your workspace.
Click Edit strip to open the properties panel.
Click Image to add an image to the strip.
Click Scroll effects and select Parallax.
Click Save and Publish.
Tip: Select "Reveal" as a scroll effect if you want the image in the strip to remain static when scrolling.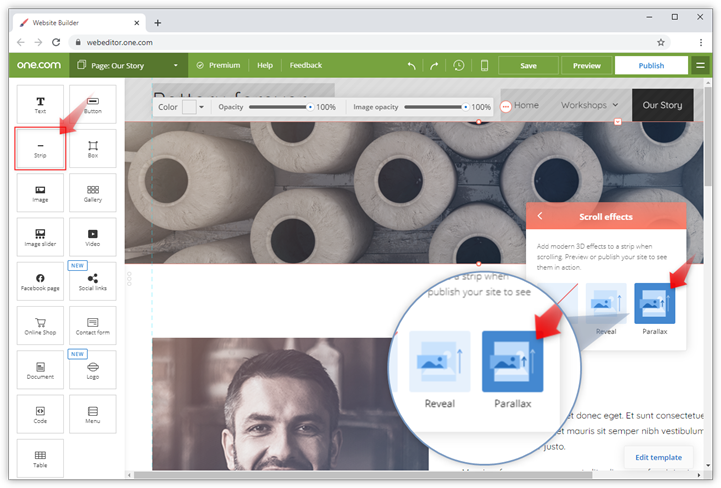 Don't have access to Website Builder? You can try it out for free for 14 days and create a website in no time. Start your free trial now
---
Related articles: