This feature is part of the Website Builder Business + Ecommerce tier.
In this article, we show how you can connect your Website Builder site to Google My Business listings. You can either create a new listing or connect your already existing listing to your Website Builder site. By connecting your website to Google My Business, your contact details and opening hours in Website Builder are automatically synced to your listings on Google. That way, when someone is looking for your business, you are sure that they see the right information.
Tip: You can upgrade to Website Builder Business + Ecommerce for free until the end of your current subscription period to test Google My Business and other exclusive features.
---
Step 1 - Open the settings in your Website Builder
Log in to the one.com control panel and open your Website Builder.
Click the menu in the top right corner and select Settings.
Select Business listing in the menu on the left.
---
Step 2 - Create a listing (optional)
If you already have your business listed on Google My Business you can skip this step and continue with Step 3 - Connect your listing.
Click the button "Create a listing".
Add your business information such as company name, website URL and email address.
Add categories that best reflect your business.
Add your business' contact information and opening hours.
Confirm and click Next.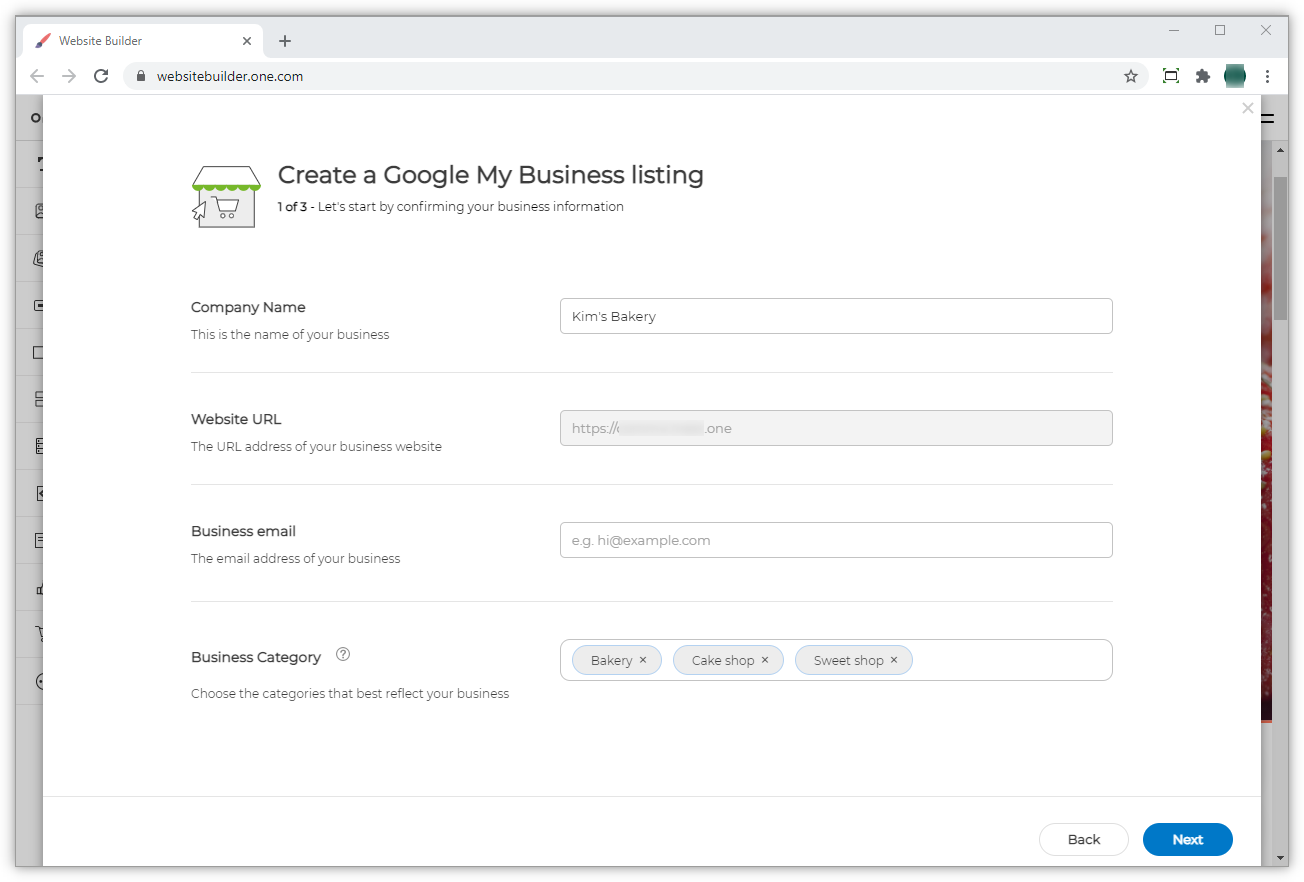 ---
Step 3 - Connect your listing
If you already have a listing and skipped Step 2, click the button "Connect your listing". Otherwise, start directly with the steps below.
Sign in to your Google account.
The next window will show you which information will be shared with one.com by connecting to Google. Click Allow.
Confirm your choice by also clicking Allow in the following window.
If you already had a Google My Business listing before, you can now choose to import the information to your Website Builder website.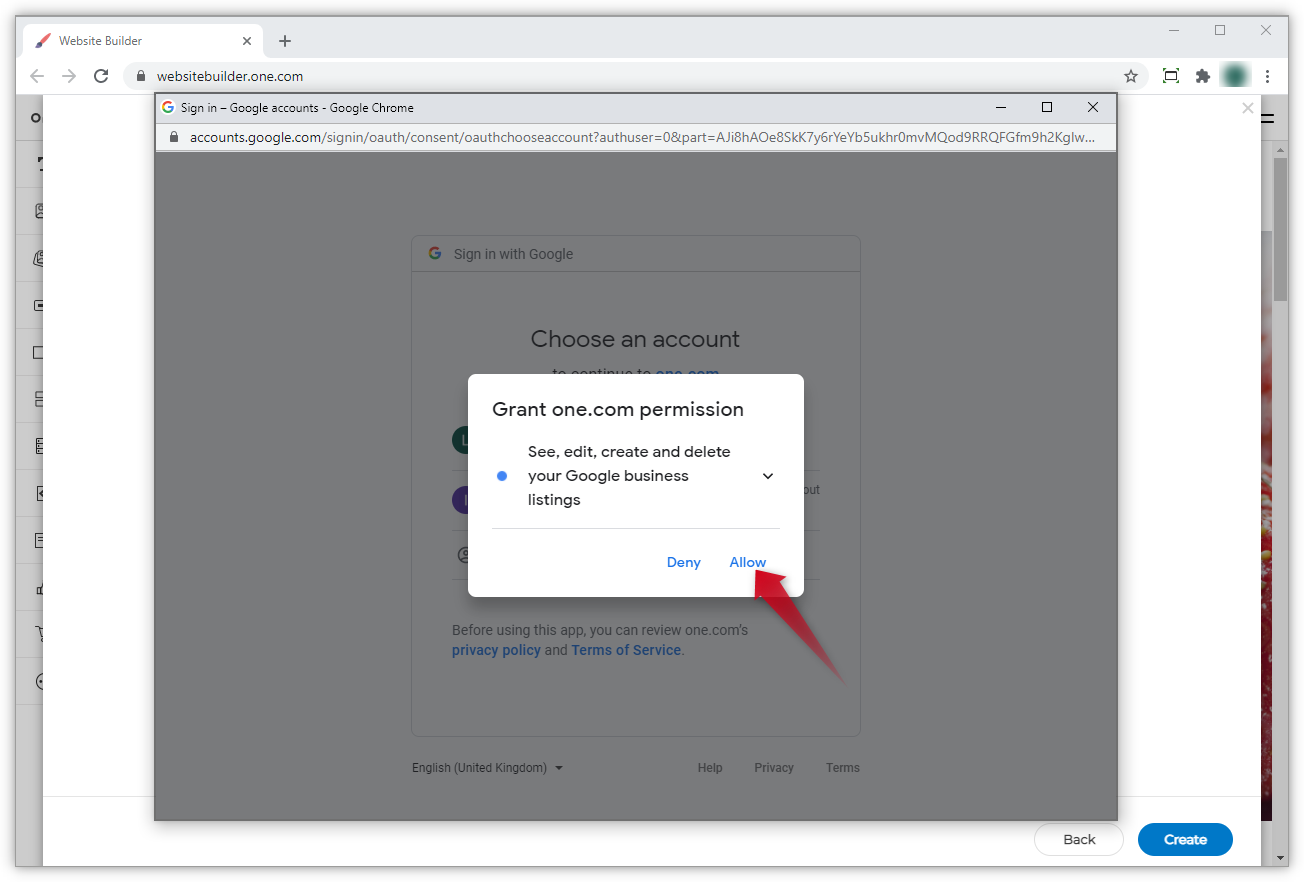 ---
Step 4 - Done!
You have now successfully connected your Website Builder website with your Google My Business listing.
Save changes to your website in Website Builder.
Publish your website for the synchronisation between your website and the Google My Business listing to be visible online.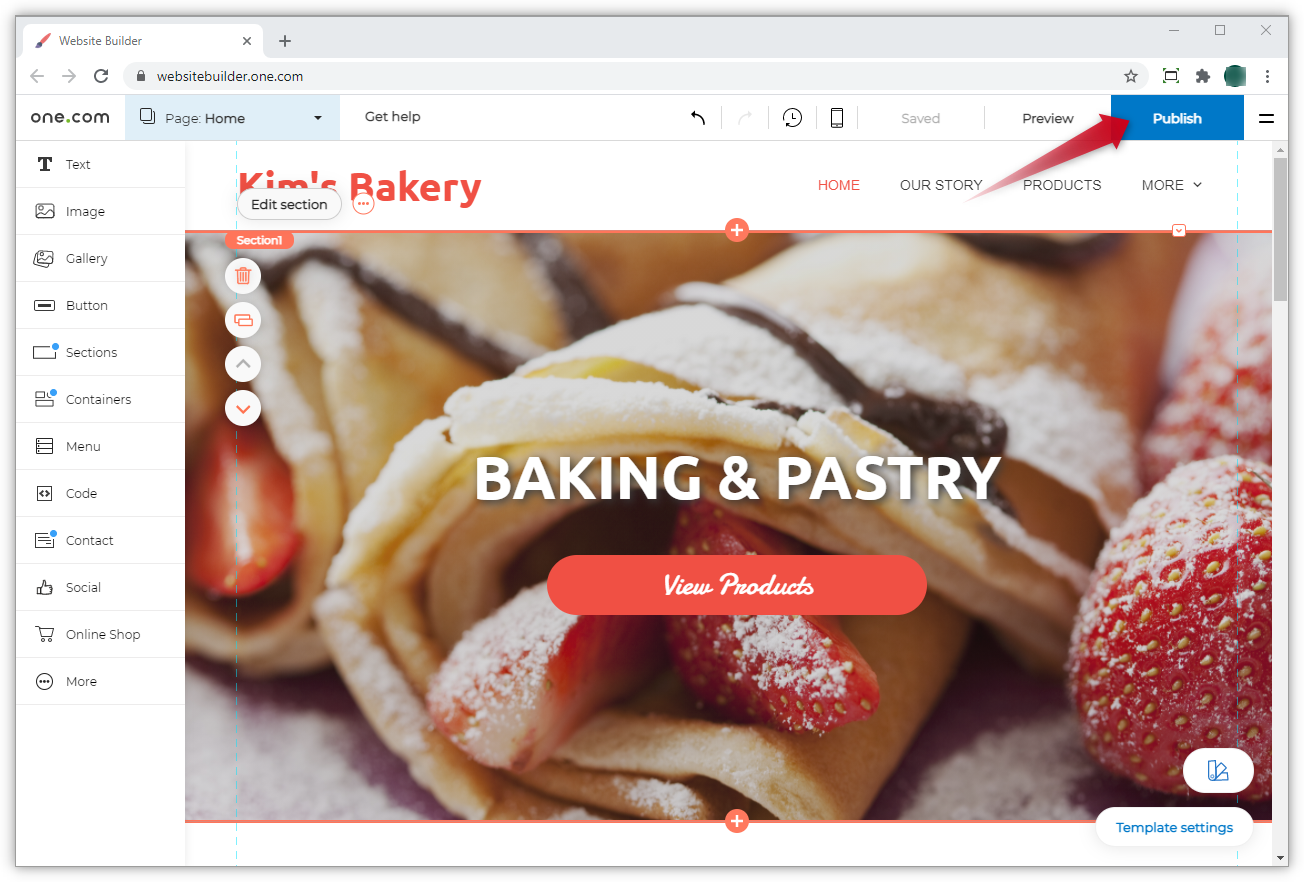 Tip: If you decide that you want to disconnect your website from the business listing again, you will find this option if you select Business listing in the settings in Website Builder.
---
Related articles: