You have created and published your first WordPress post and are ready to share your website with the world, but all you see online is "Something is happening. Check in later!". This article introduces our Maintenance Mode and tells you how to customise or disable it in just a few clicks.
Maintenance Mode is designed to make your website private when editing it. This feature creates a landing page that tells the visitors your website is under construction. With the Pro version, available for Managed WordPress customers, you get more customisation options.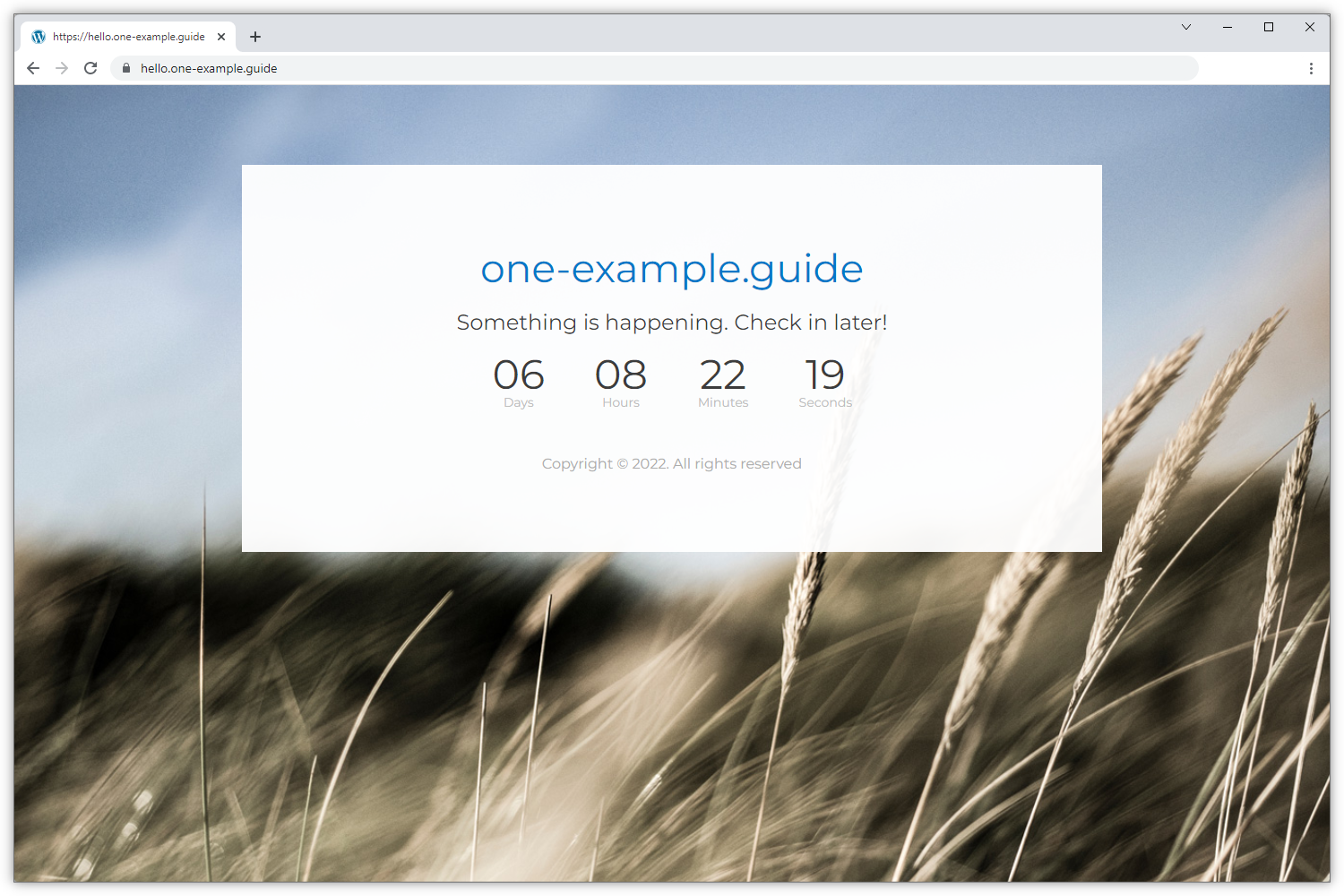 Note: Maintenance Mode is enabled by default for all new 1-click WordPress installations.
---
How to disable Maintenance Mode on your website
Go to your WP Admin.

At the top of your left side menu, click the

one.com plugin.
Then navigate to → Utility and open → Maintenance Mode.

Click on the green slider, so it turns grey.

Press the Save button to save changes.
Remember to clear your performance cache.

All Done! Your website is now online for everyone to see.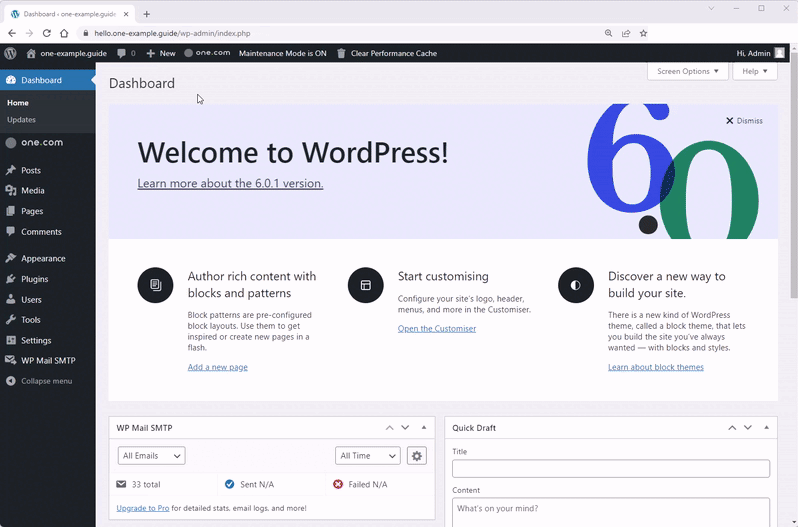 ---
How to customise the look of your Maintenance Mode
With a few clicks, you can add a logo, change the background image and customise the headline to your preference.
Go to your WP Admin.
Inside the one.com plugin, click → Utility → Maintenance Mode.
Under Content, you can write your headline and add a logo.
Under Customisation, you can upload an image of your own.
Click the Save button and clear your cache.

All Done! Your customised Maintenance Mode is now online. Refresh your website to see the changes.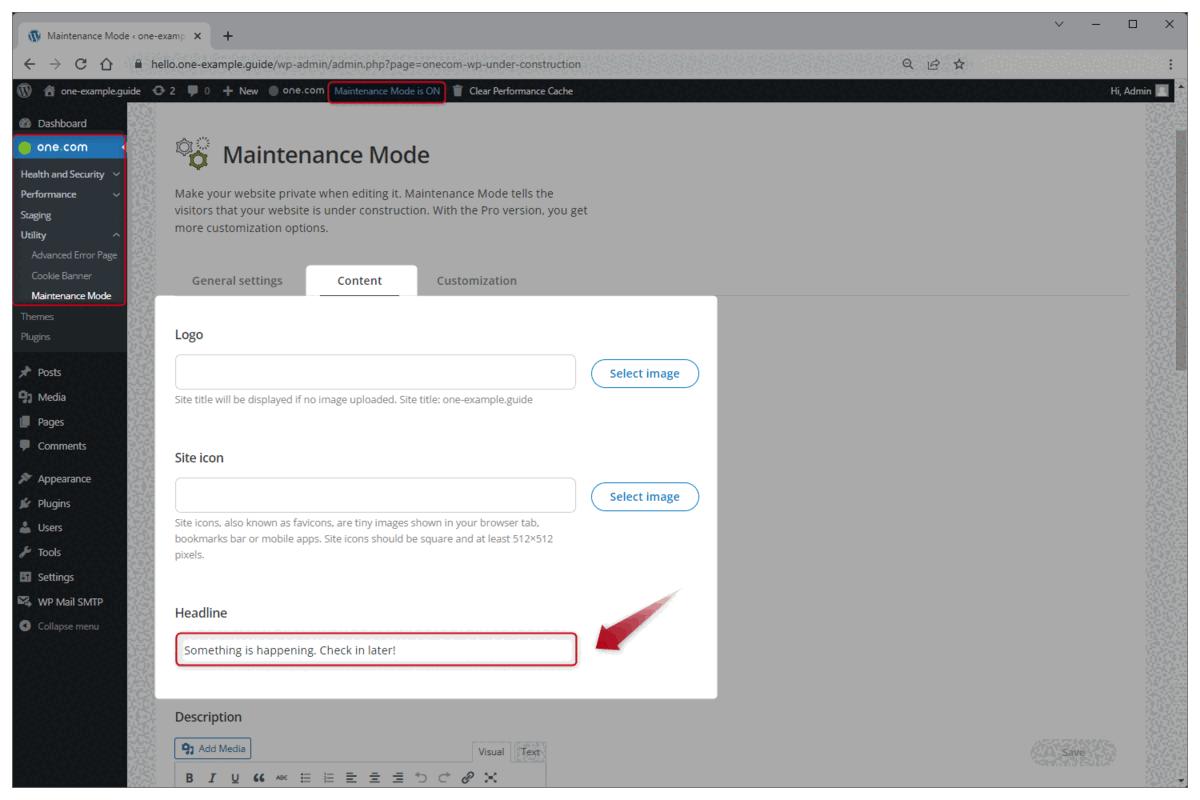 Tip: Managed WordPress customers have access to the Pro version of Maintenance Mode and can personalise their screen even more with great exclusive features.
---
Related articles: