This article shows how you can easily add a Vimeo video to your Website Builder website.
Note: This feature is available in the Website Builder tiers Premium and Business + Ecommerce. If you're using Website Builder Starter, you can upgrade to a larger tier or use the YouTube widget instead.
---
Step 1 - Select the Vimeo widget
Access your Website Builder in the one.com control panel. In your Website Builder dashboard, select Edit site.
Go to the section of your website where you want to add the Vimeo widget.
Select Widgets in the menu on the left.
Under Video, select Vimeo.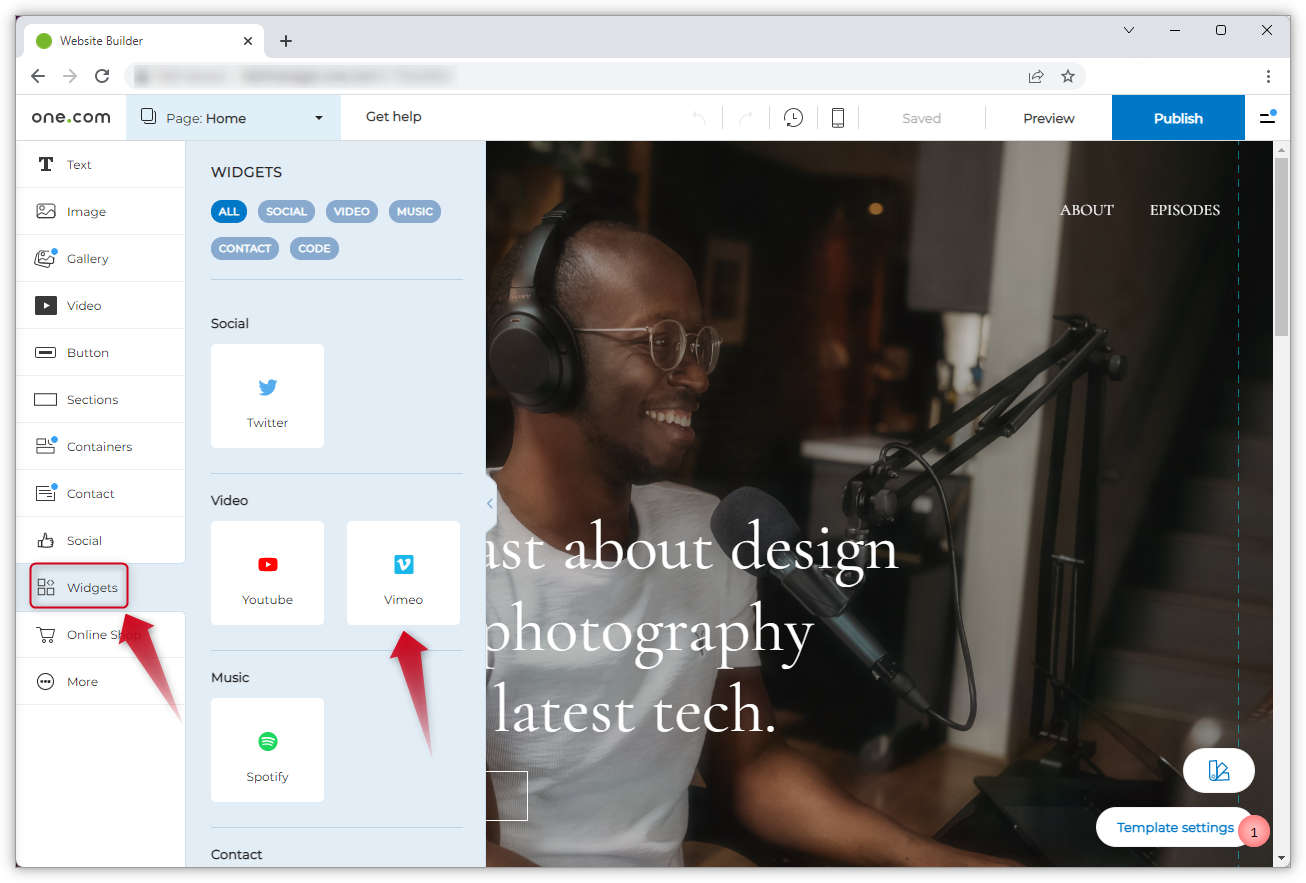 ---
Step 2 - Add a video
Go to Vimeo and either use the "Share" button or copy the URL of the video that you want to share.
Paste the link to the Vimeo video that you want.
Click the OK button to add the video to your page.
That's it!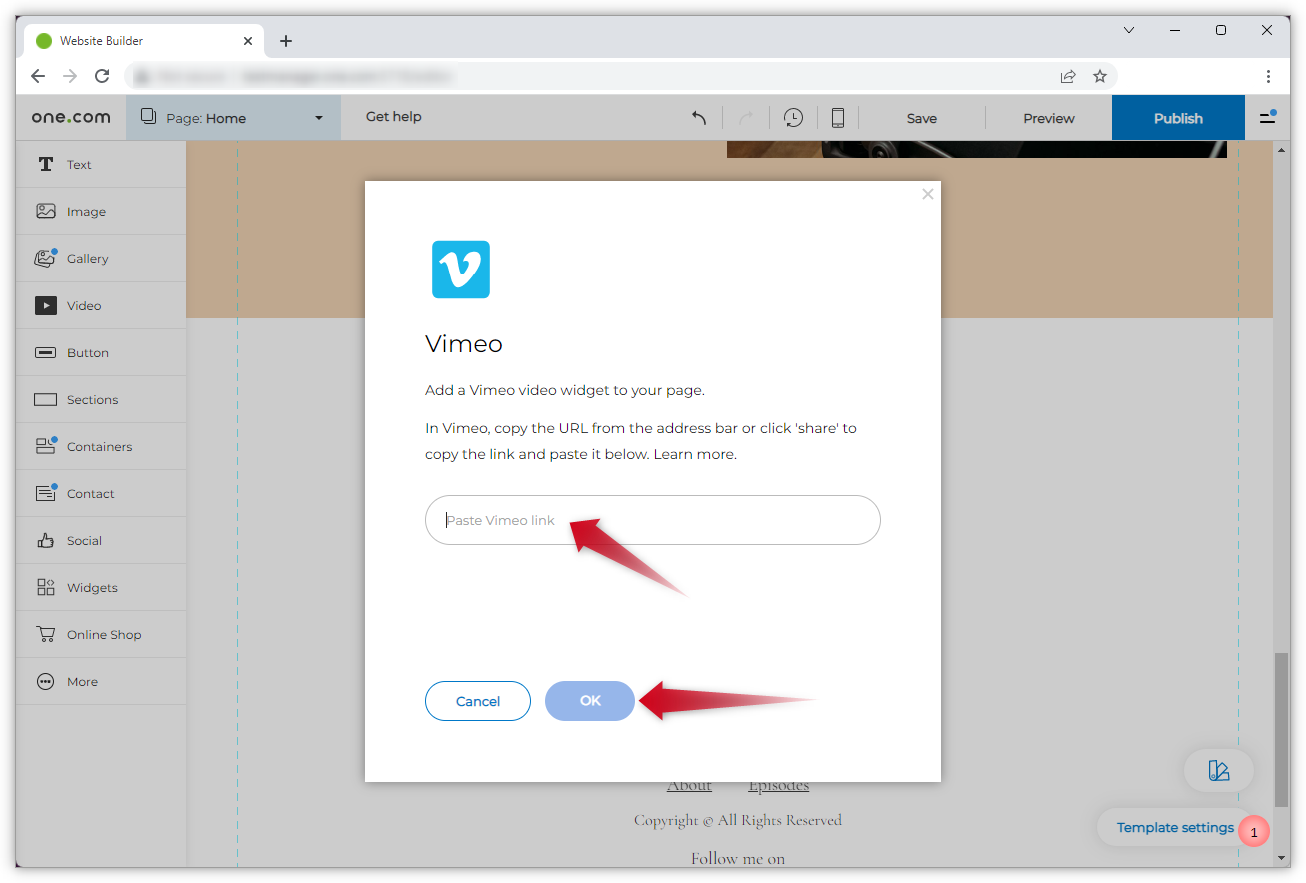 Note: The video will only be shown on your live website, if you save the changes and publish your updated website.
---
Edit the video settings
As with other components, you can change the size of the video widget by dragging its borders, so it ends up in the size it should have on your website. Furthermore, you can edit some specific video settings:
Autoplay: If you activate this, the video will automatically start playing when someone visits your website.
Loop this video: If this is activated, the video will automatically start from the beginning again once the website visitor watched it to the end.
Show link: If you activate this, the Vimeo link of the video will be shown below the video player.
You can activate and deactivate these settings in a few easy steps.
Select the video in Website Builder and click Settings.
Tick the boxes next to the different options to activate (a checkmark will show in the box) or deactivate them (the box is empty).
Make sure to save your changes and publish your updated website, so they show on your live website.
In the screenshot below, Autoplay and Show link are activated, Loop this video is deactivated.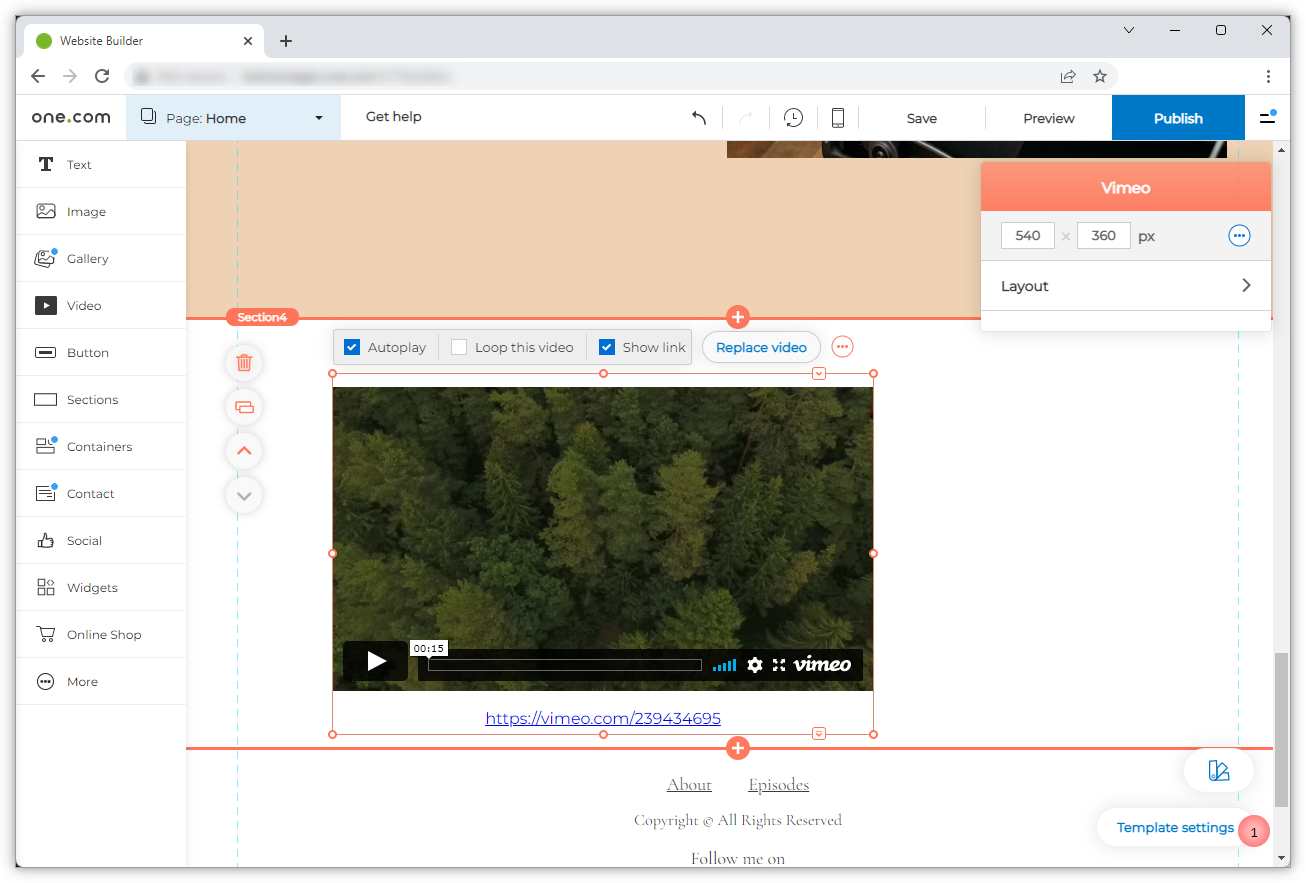 ---
Related articles: