Did you forget your current password? Then you should request a reset password link via email.
---
Step 1 - In the control panel click My account
Log into the One.com control panel and click on My account in the top right corner.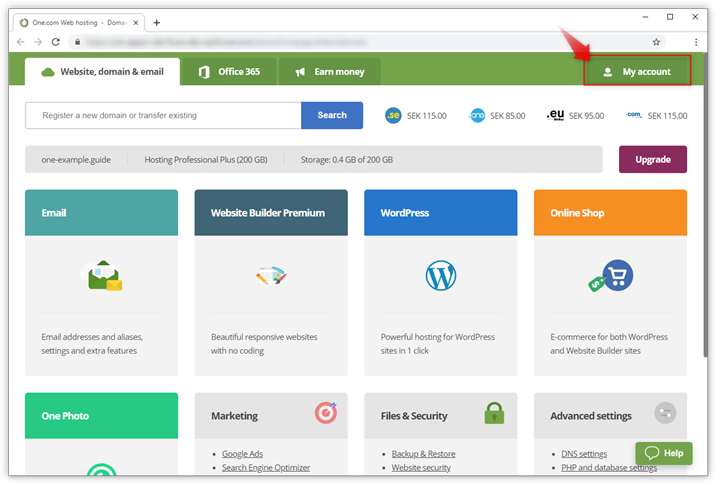 ---
Step 2 - Click Password
Click Password in the menu that opens.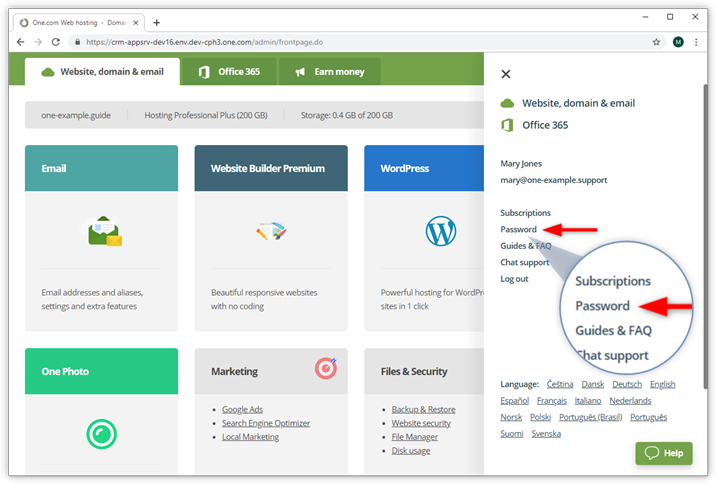 ---
Step 3 - Enter your old and new password
Type your current password.
Type your new password, two times.
Click Change.
Tip: A good password is easy to remember, but difficult to guess for others. For example, a password that exists out of several random words in different languages.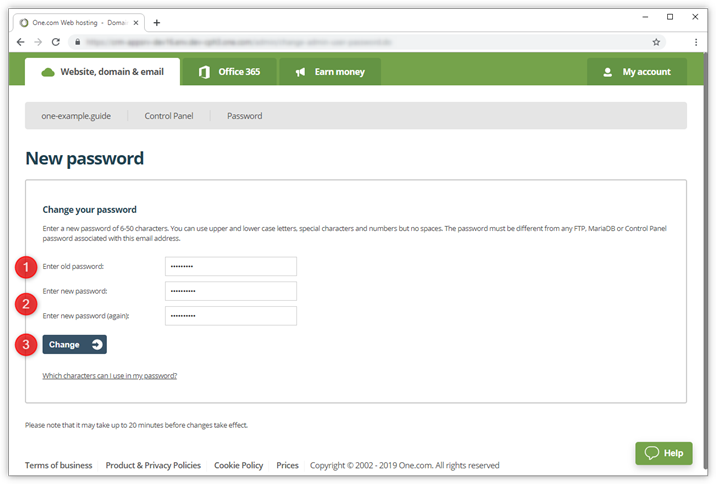 ---
Step 4 - All done!
Your password has been changed. It may take up to 20 minutes before you can log in with your new password.
---
Related articles:
Back