In this guide we show you how to set up your email account with Mobile Sync (Exchange ActiveSync), in the email app on your iPhone.
Note: Make sure Premium Mail is enabled for your email account, before you start setting up Mobile Sync. Check our guide for more details: How can I activate Premium Mail?
Would you rather set up your account with IMAP? Check out the guide below.
---
Step 1 - Go to Settings > Accounts & Passwords
Open Settings on your iPhone and tap Accounts & Passwords.
---
Step 2 - Tap Add account
Tap Add account.
---
Step 3 - Tap Exchange
Select Exchange as account type.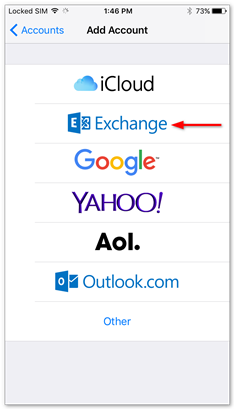 ---
Step 4 - Enter your email account
Enter the email account you want to set up.
Type in a description for the account.
Tap Next.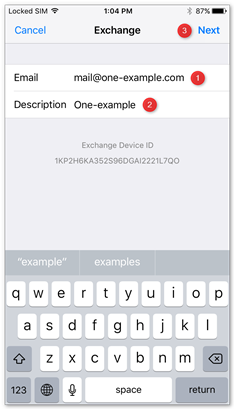 ---
Step 5 - Configure manually
Tap Configure Manually.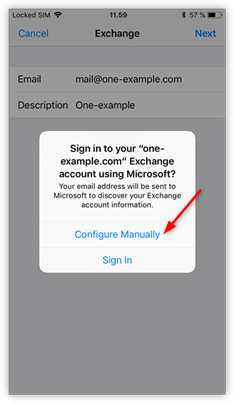 ---
Step 6 - Enter your password
Enter your password, you also use it for Webmail.
Tap Next.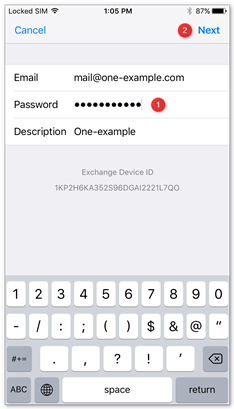 ---
Step 7 - Disable notes and reminders
Syncing of notes and reminders is not supported at the moment, so we recommend disabling them.
Click Save to save your settings.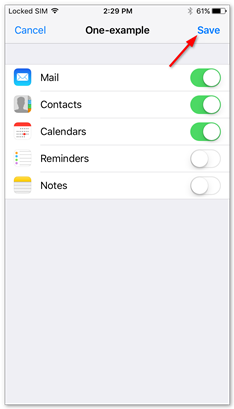 ---
Step 8 - All done!
Your account is now setup and your emails, contacts and calendar events will sync automatically.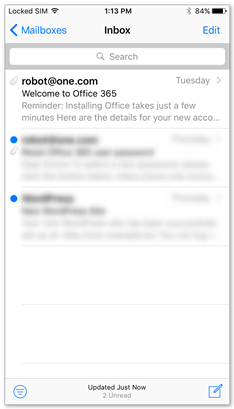 Note: It may take a while until all your emails are synced and available on your iPhone.
---
Related articles: