If you've paid but received a reminder, or an outstanding amount is visible in the control panel, this is generally because of one of two reasons; either the payment isn't processed yet, or we're unable to link it to your account.
If you paid less than two weeks ago, we're probably still processing the payment. In that case, please recheck your payment status in a few days.
If you paid more than two weeks ago and the payment still isn't booked, we need to manually trace it. Continue reading below.
---
Where can I see my Payment status?
You can see if you have any outstanding payments in the control panel on one.com:
Log in to the one.com control panel and click on My account in the top-right corner.
Click My products in the menu that appears.
On the next page, under Payment status, you can see the outstanding amount or that your order is marked as "Paid".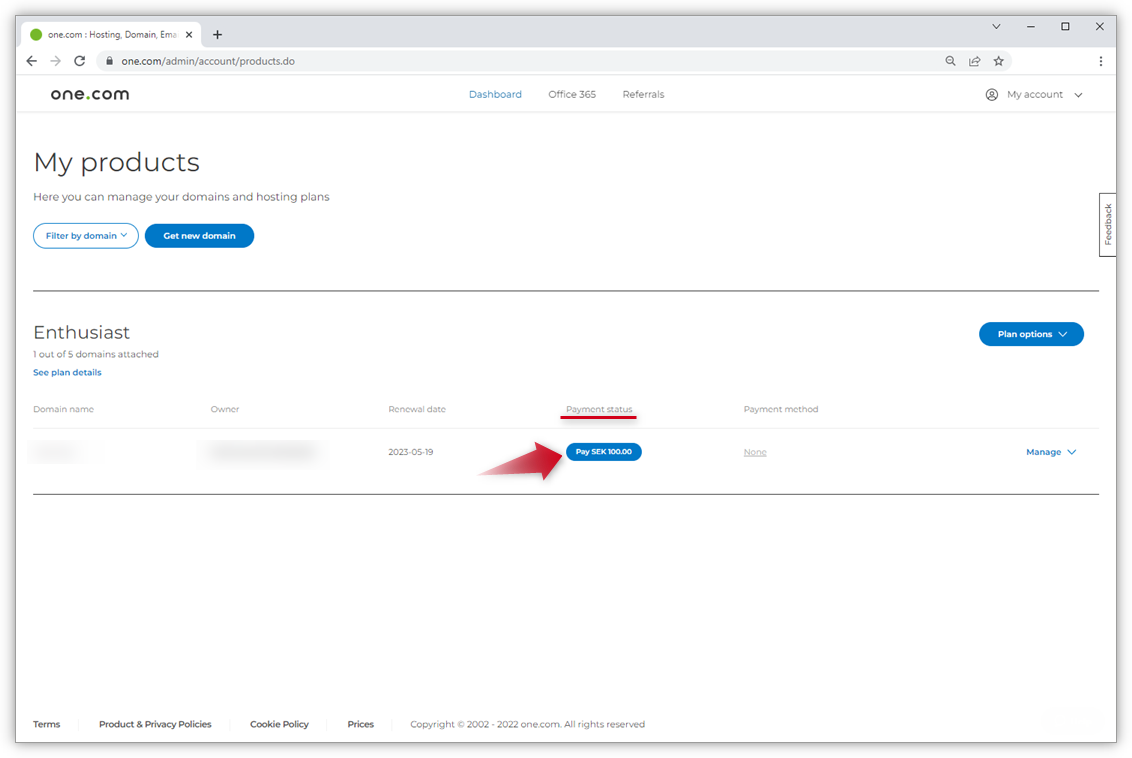 ---
My payment is missing
If you paid more than two weeks ago and still have an outstanding amount, it's likely that we weren't able to link the payment to your account. This happens when the payment is missing essential information, such as an order number or a domain name. We receive the payment but don't know which order it belongs to.
To trace your payment, we need a photo or screenshot of your bank transfer with the following information:
The date of your payment transfer
The exact amount
The account number you paid to
The payment reference/message
Please send the image as an attachment to our support so we can locate your payment and link it to your account.
---
Related articles: